Genshin Impact: How To Complete The Slime Paradise Web Event
With Genshin Impact's 1.3 update just around the corner on February 3, but before the Xiao banner gets here you should make sure you're completing all of the events you can to save up on those Primogems. Starting this weekend, Mihoyo has begun yet another opportunity for the premium currency, so we'll go ahead and help guide you towards how to begin and complete the Slime Paradise web event.
Mihoyo's newest web event has just begun and lasts until January 31, but it'll require daily logins for you to reap all of the benefits. Through the day-to-day operations of an adorable Slime park, you'll be able to purchase decorations for the jelly creatures to enjoy and arrange them. Different decorations will attract new Slimes to move in and even other monster visitors, so be sure to acquire a variety of cute treats for your guests.
How To Begin Slime Paradise
If you've only been watching in-game for Genshin Impact events, this one may throw you off a bit. You don't actually need to be in the game to begin, you'll participate in this event through your web browser. Right now, only PC users can do the Slime Paradise web event, but Mihoyo has promised it will come to PS4 later on.
To begin the Slime Paradise Web Event follow this link to the official website.
Make sure you're logged in to the correct account, then you'll be able to get the ball rolling as long as you're Adventure Rank 10 or above.
As a general warning before moving into the nitty-gritty, make sure you're completing your daily events before midnight in your local timezone, as that's when the Genshin Impact event will reset for a new day of challenges.
Acquiring Paradise Coins
The ultimate goal of Slime Paradise is to acquire Paradise Coins and Paradise Tickets. The coins seem more geared towards daily activities, so make sure you're logging in every day until January 31 to grab them.
Your daily list of chores for Paradise Coins are:
Enter Slime Paradise once today – 200 coins
Log in to Genshin Impact today – 300 coins
Check out the fan art in the HoYoLAB Community – 100 coins
Make sure you're doing the log in task earlier in the day and not just before reset. Mihoyo warns it may take up to ten minutes to update, so it may not register in time if you're working on your daily tasks too late.
Acquiring Paradise Tickets
The next set of event tasks come in the form of longer haul chores, so you'll need to make sure you're working towards your Paradise Tickets every day. They're pretty easy, and there are only three, so it shouldn't take much of your time.
Your Paradise Tickets tasks are:
4 Slimes moved into the park – 400 tickets
Purchase 7 park decorations – 200 tickets
Collect 4 photo(s) – 400 tickets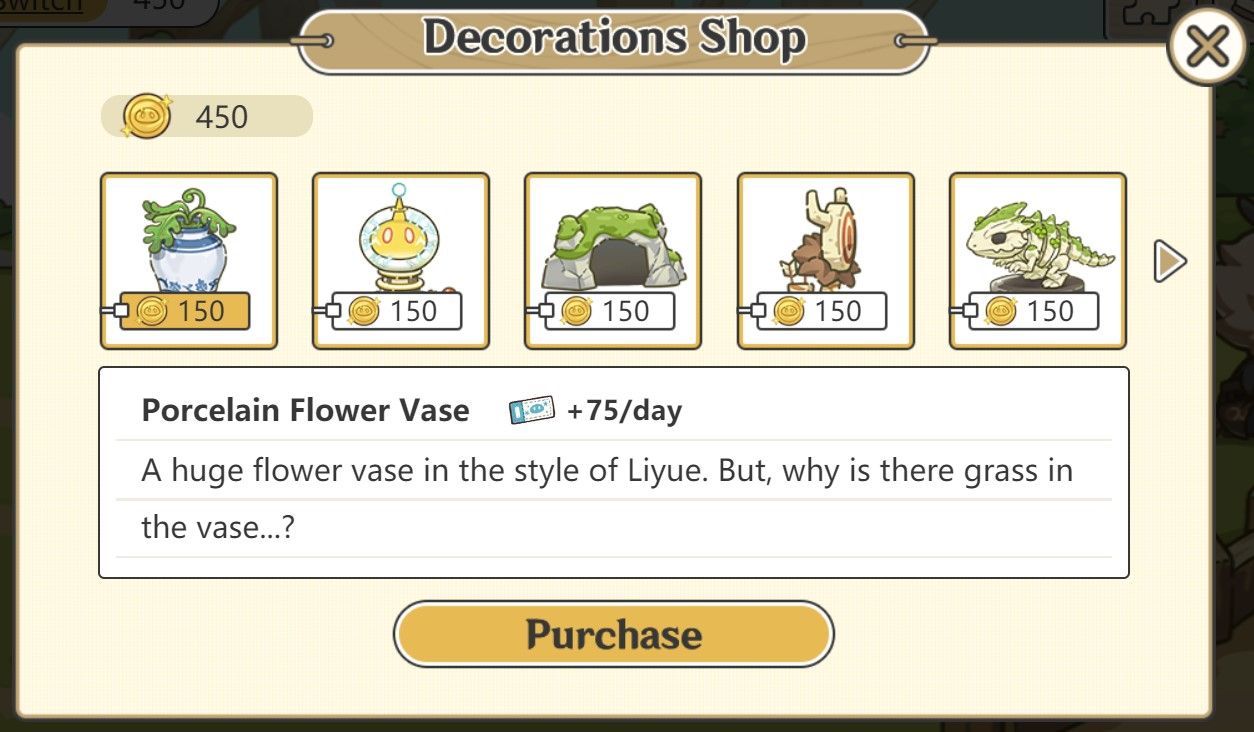 Decorating Your Slime Park
The Paradise Coins will be what you use to acquire decorations from the shop, while the Paradise Tickets are saved for in-game rewards like Primogems, Mora, etc.
When decorating your Slime Park, variety is key. Some of your decoration options are limited on the first day, but any of them should do as long as you're attracting more of the bouncy critters. As long as you log in a couple of days, you should unlock access to everything.
Every day, new monsters will visit your park. Whenever a new friend arrives, they'll bring a gift of Paradise Tickets. So keep changing up the park goodies to purchase to see what new guests you can bring in. Remember, one of your achievements relies on collecting four photos, and you can get those when new guests arrive. Each item in the shop has a clue about who it will attract, but keeping things varied should be enough to reach the best reward tiers.
Rewards Shop
Easy enough! When you're ready to spend your tickets, navigate to the blue present icon in the upper right hand of the event screen. Each reward has a limited amount of times you're able to purchase it.
Your options include:
30 Primogems – 2,000 tickets (4 available)
1 Hero's Wit – 600 tickets (5 available)
10,000 Mora – 600 tickets (10 available)
5 Fine Enhancement Ore – 300 tickets (5 available)
500 Mora – 100 tickets (99 available)
Next: Genshin Impact Complete Guide And Walkthrough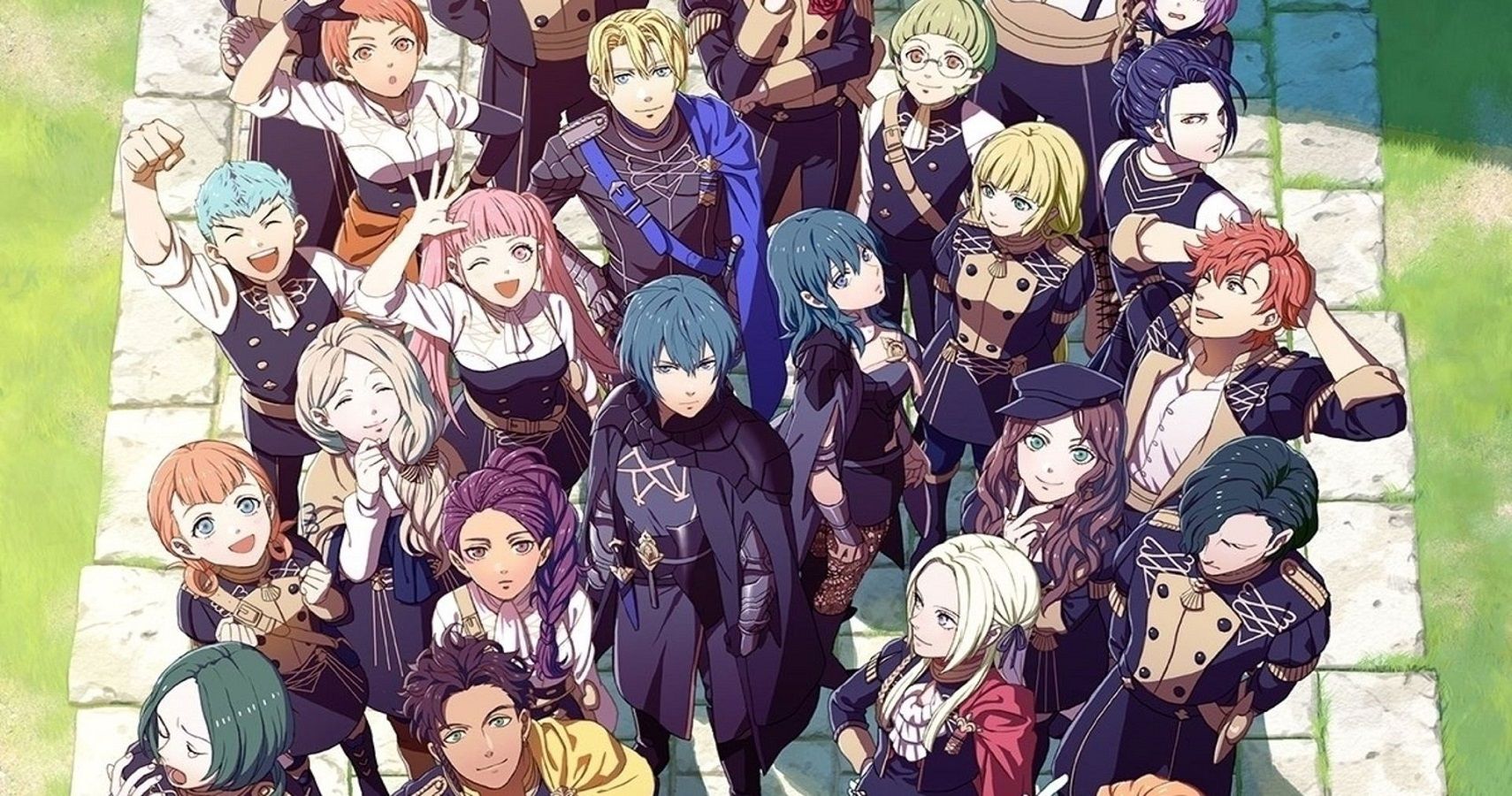 Guides
PC
Mobile
ps4
Genshin Impact
Andrea Shearon is a news editor at TheGamer who loves RPGs and anything horror related. Find her on Twitter via @Maajora.
Source: Read Full Article