GreedFall: Gold Edition Coming To Next-Gen On June 30 With A New Story Expansion
Spiders Studio has announced an enhanced and improved edition of the original GreedFall, coming to next-gen consoles on June 30. The game will also receive Gold Edition across all platforms and, most importantly, its first big story expansion.
Let's start with the juicy one. The De Vespe Conspiracy is the first brand new adventure for the fans of the original title. The story will take you to the uncharted lands of Teer Fradee, bringing new quests, strange new beasts and enemies, unique gear, and a twisting narrative with a traditional free-form RPG experience.
GreedFall: Gold Edition can be purchased across PS4, Xbox One, and PC, as well as PS5, and Xbox Series X|S. The De Vespe Conspiracy DLC is included in Gold Edition, but also will be on sale separately for owners of the base game.
Moreover, you can upgrade to the next-gen version of GreedFall, with save file compatibility at no extra cost, if you already own the original. However, you'll need to buy the expansion separately in this case.
As you'd expect, the next-gen versions of GreedFall will receive additional technical benefits. As Spiders announced, the title will get highly enhanced visuals with up to native 4K resolution, fast loading, and 60 fps in performance mode on Xbox Series X|S and PS.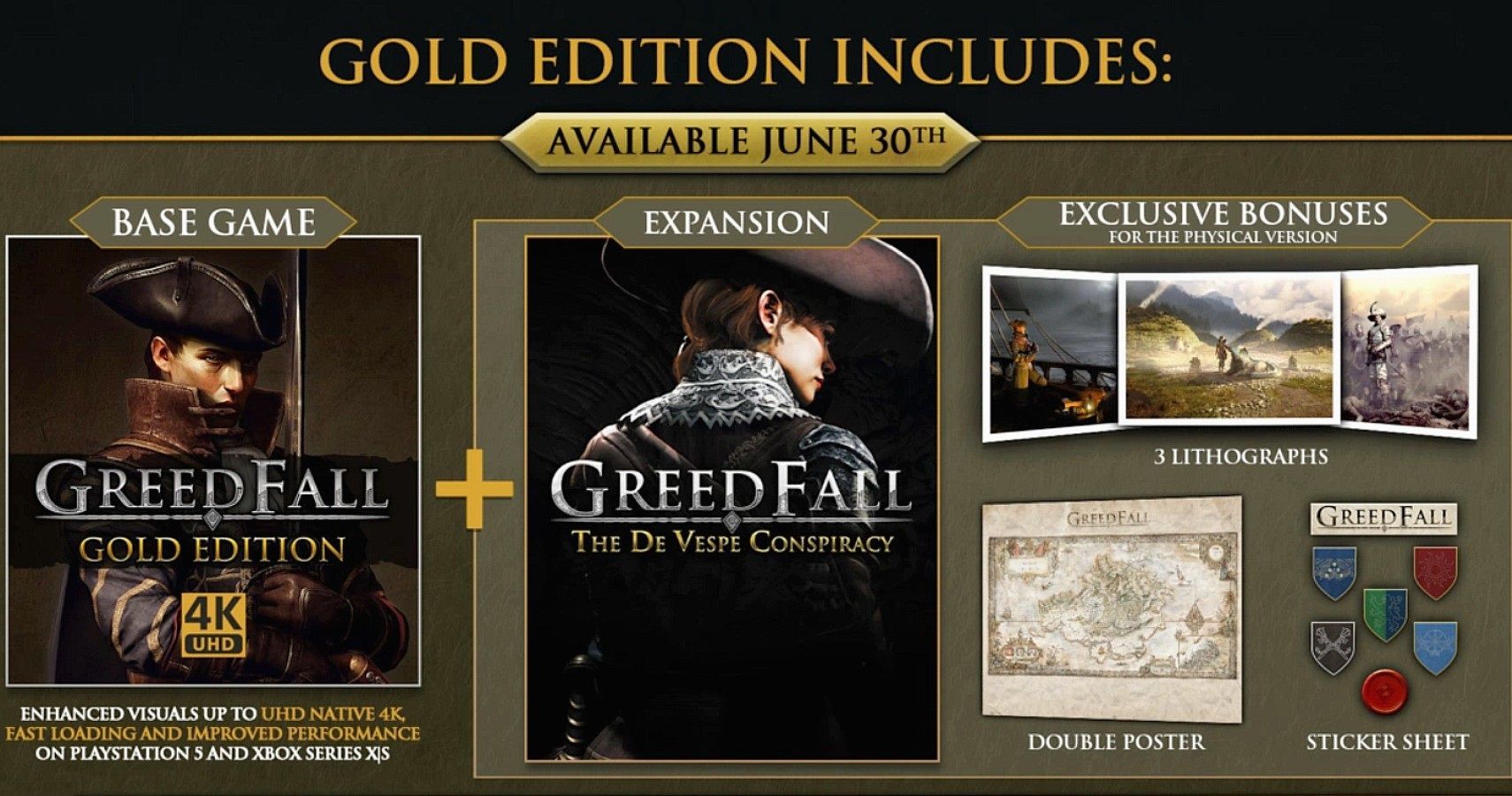 Back in November 2020, the developers firstly reported they were planning to release GreedFall with a new major DLC on PS5 and Xbox Series X|S with no date being announced at the time. Later, the Australian grading committee issued an age rating of "MA" (15+) to the package back in March. Since then it was only a matter of time for the official announcement.
Surely, now is the best time to jump into GreedFall if you missed this classic Colonial Era RPG back in 2019. You can learn more about the title from TheGamer review, where our own Eric called it "The Witcher Boy, that worth your time."
Source: Read Full Article