GTA 5's Lifetime Sales Hit 145 Million, New Active Player Record Achieved
GTA 5 has added another five million copies to its total sales, bringing its grand total up to an eyewatering 145 million units.
Take-Two Interactive has released its financial results for the latest fiscal year and unsurprisingly, it's nothing but good news and strong numbers for GTA 5. It was only recently the eight-year-old behemoth registered the sale of its 140 millionth copy. The release of Take-Two's latest financial results have further increased that number by another five million copies, bringing GTA 5's grand total to 145 million copies.
The good news keeps on coming for GTA 5. On top of its total sales jumping significantly yet again, GTA Online registered a record number of active players between January and March of this year. Recurrent spending was also up 31% year-on-year, a new record for the game and further proof neither Take-Two nor Rockstar needs to rush when it comes to GTA 6.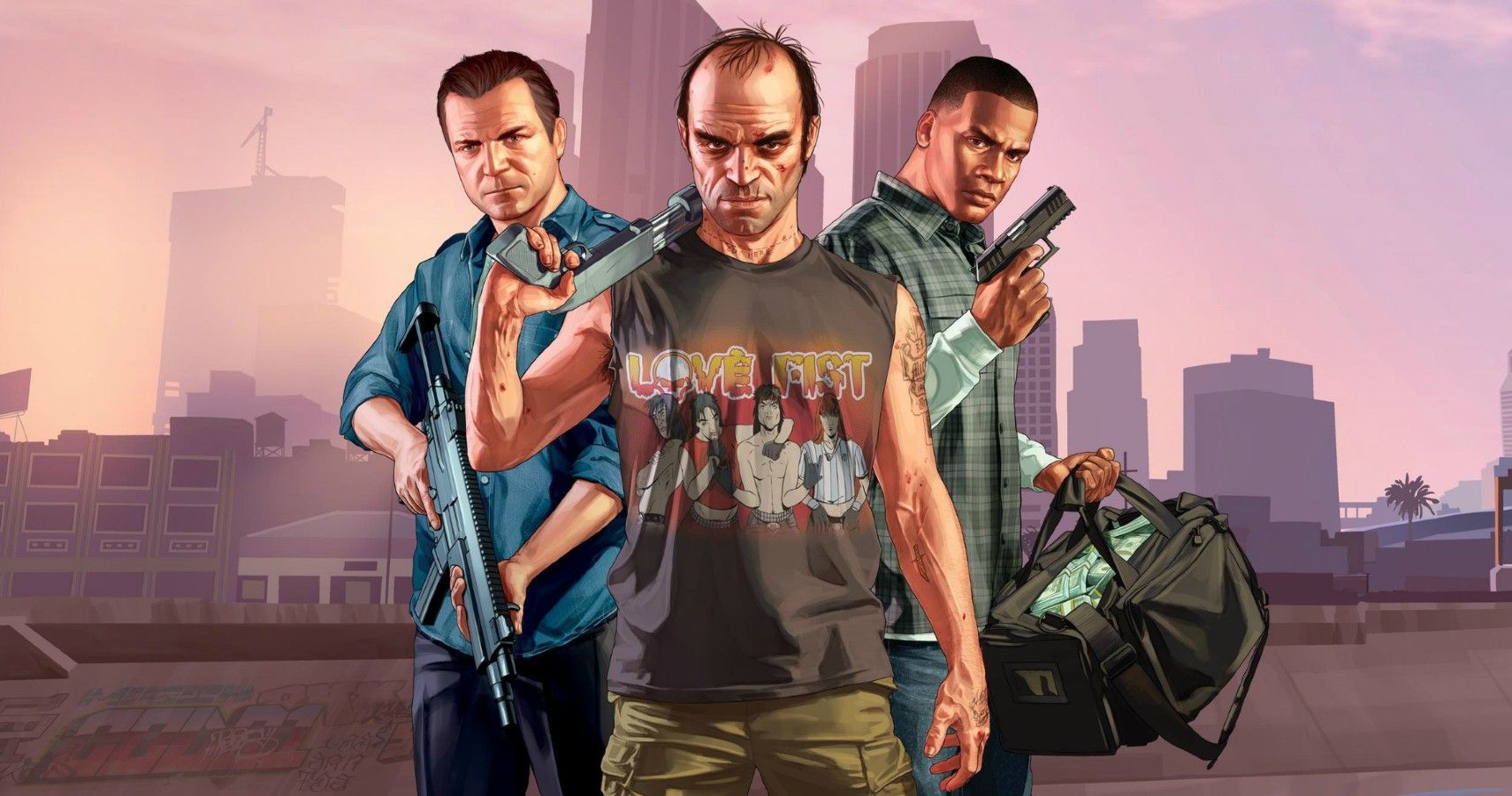 This week has been a newsworthy one on the GTA front even though the wait for a new game continues. Rockstar announced a release date for the enhanced and expanded versions of GTA 5 coming to PS5 and Xbox Series X|S later this year. It also teased some surprises to celebrate the 20th anniversary of GTA 3 which falls in October of this year, on both GTA Online and otherwise.
GTA 5's trumpet wasn't the only one Take-Two had the opportunity to blow via its financial results. NBA 2K21's has also been enjoying a very successful run since its release last year. It has sold more than ten million copies by the end of March and boasts 2.3 million daily players. That's a lot of virtual basketball games. Take-Two also believes the franchise will only continue to grow this coming year with big plans in the pipeline.
Regardless of NBA 2K's success, GTA will continue to be the franchise most think of when they hear Take-Two. It also doesn't require an annual release like NBA games do. In fact, when the next-gen version of GTA 5 arrives later this year, the game will have spanned three generations of consoles and be at eight years on the market and counting. It might only be the third best-selling game of all time, but at this point, it might have to be considered the most successful.
Source: Read Full Article