Guardians Of The Galaxy Will Have Multiple Planets, But Won't Let You Choose Where To Go Next
After Marvel's Guardians of the Galaxy announcement, many fans were quick to compare the title to other games, from Anthem to Mass Effect. Judging from the new details, you'd better not expect too much freedom from it, as Guardians of the Galaxy is a strictly story-driven adventure.
In a new issue of Game Informer magazine, Eidos-Montréal developers shed more light on the game's structure. As you may know, players will take a role of Peter Quill (Star-Lord), and won't be able to control other characters directly — only through commands in battle. The overall narrative of the project is being called large-scale, as Guardians will visit many different planets and see both familiar and new characters along the way.
The heart of the adventure is the ship called Milano, which serves as a hub where the players return between missions. This is a place where Peter can talk to the rest of the Guardians, developing his personal relationships as in Mass Effect or Star Wars: Knights of the Old Republic. However, unlike the above-mentioned games, you cannot choose where to go next on the galactic map. The path of the Guardians is strictly determined by the storyline and cinematic missions.
For now, the devs have chosen not to answer whether the players will be allowed to control Milano in the game, so it remains possible unless disproved by the team. In addition, the large scale of Guardians of the Galaxy does not make it possible to estimate how much content will be in the game or how long it will be.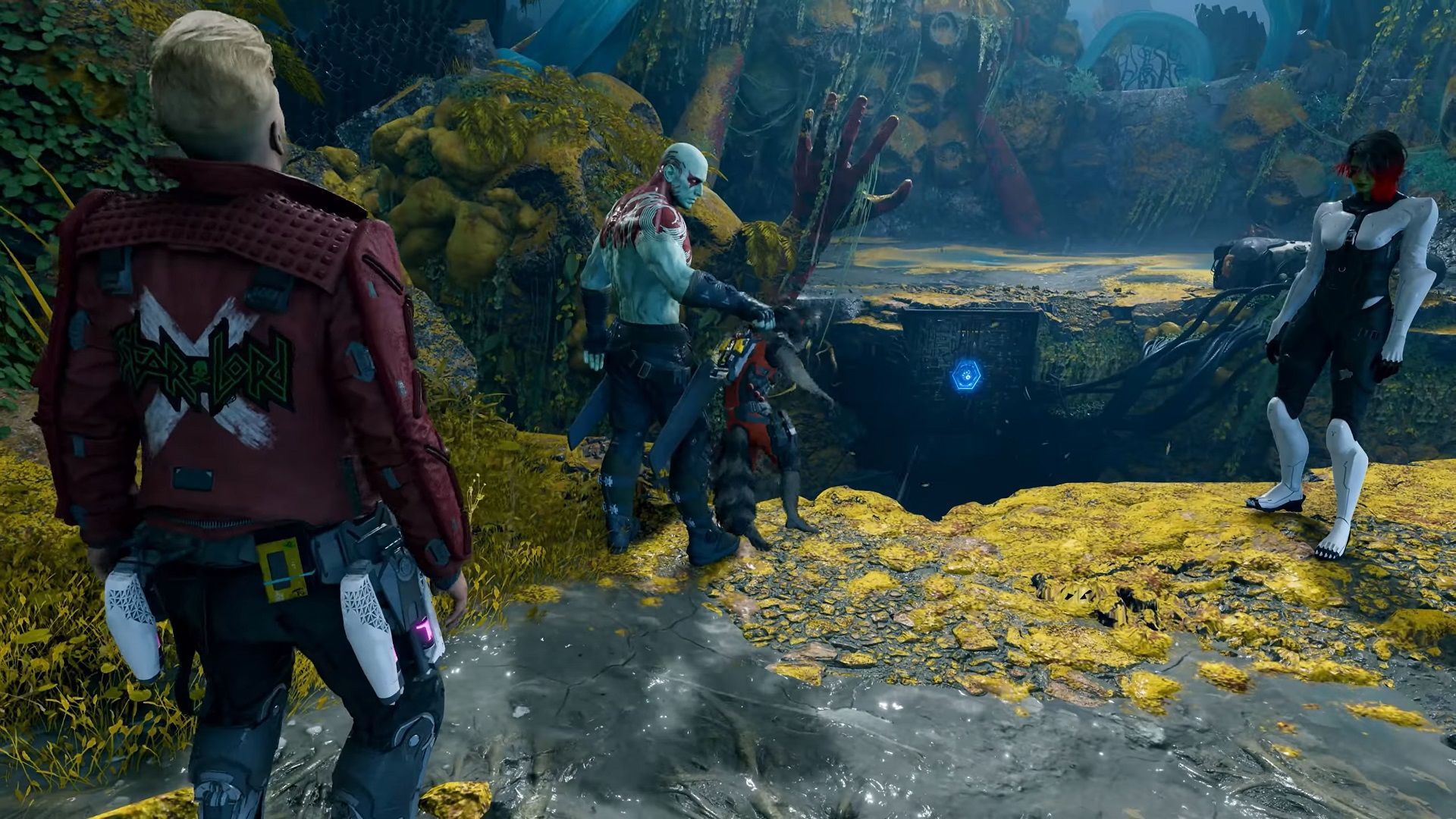 What we know for sure, is that MCU accurate costumes will be included in the upcoming project among 39 different outfits. The costumes for Star-Lord are only cosmetics and don't affect the battle abilities. For those who want to actually play as Chris Pratt's version, you are welcome to do so for a more enjoyable experience. Considering Guardians of the Galaxy will not have any DLC or microtransactions, you can unlock all the outfits naturally by playing the game.
Marvel's Guardians of the Galaxy is due to release on October 26th for PC, PS4, PS5, Xbox One, Xbox Series X|S, and Nintendo Switch.
Source: Read Full Article