Guerrilla's Podcast Dives Deep On Horizon Universe
Horizon Zero Dawn launched nearly five years ago on the PS4 and it was lauded as a showcase for the Sony console. The game's impressive graphics and the sophisticated animation and AI of the robot animals that stalk the land of Horizon drew praise. Meanwhile, the ambitious story and the character of Aloy would go on to inspire a loyal fanbase. For many PlayStation owners, it was a special game.
The upcoming sequel, Horizon Forbidden West, is planned to launch on Feb 18, 2022, and fans are pretty excited. This is no surprise considering more than 10 million copies of the original have been bought, while the PC port, which came out in August last year, sold 716,000 copies digitally in its first month of release. Clearly, Horizon has a strong reputation.
The developer of Horizon, Guerrilla, are banking on this dedicated fanbase as they launch a podcast series all about Horizon's world. Announced today on Twitter, GAIA Cast is a podcast that promises to dive deep into the Horizon universe. It seems like it'll be a proper documentary series as the announcement talks about a "first season". So we might get additional seasons that could go further into Horizon Zero Dawn, with perhaps more details about the Frozen Wilds DLC, and episodes about the forthcoming Horizon Forbidden West.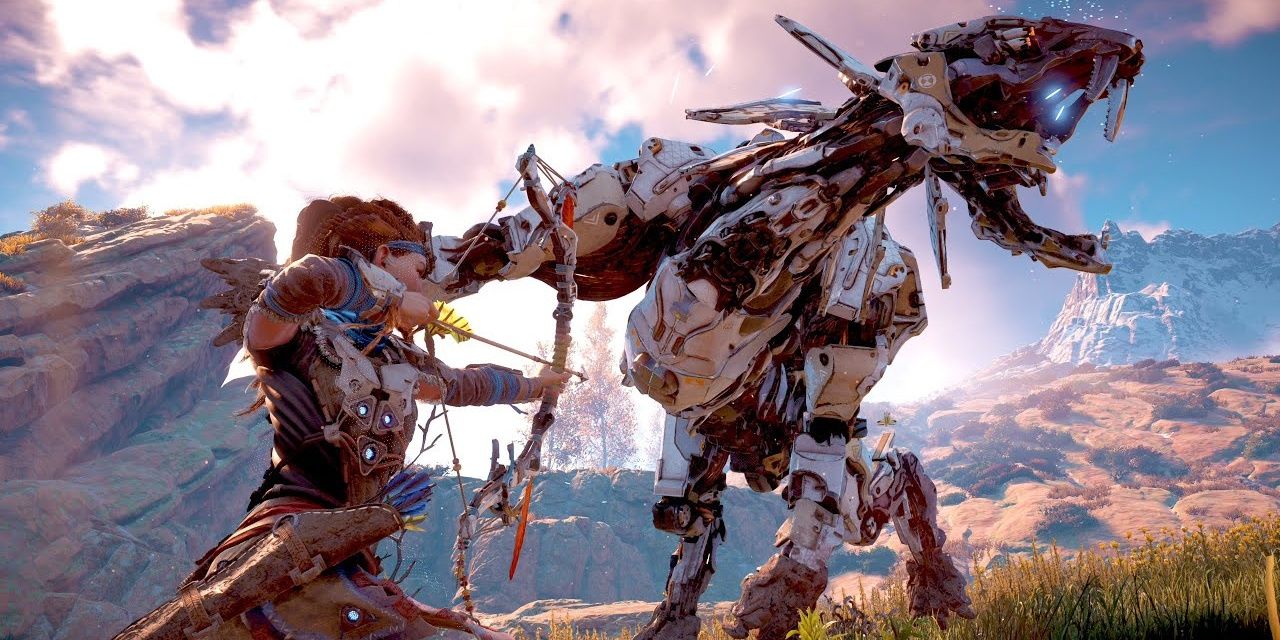 An announcement trailer says that the podcast will be "all about Aloy" and the "events of the twenty first century", suggesting the podcast will give more background and context about the story in the game. Further episodes will go into the different tribes, the Carja civil war, the robot creatures, and more.
Horizon Zero Dawn is set in the 31st century, with many humans living hunter-gatherer style, in an unrecognisable United States. The world Aloy lives in is post-apocalyptic after events in the 21st century had doomed humanity after machines become too powerful following a disastrous implementation of AI. It was a powerful and complex tale that has inspired reams of interpretation and fan fiction. But this podcast hopefully will help clear things up while adding further details and giving insight into the creation of Aloy's world.
The first season of GAIA Cast debuts tomorrow, with the first episode 'All About Aloy'. You will be able to watch GAIA Cast on Guerrilla's YouTube channel or listen via PlayStation Podcast on Spotify, Apple Podcasts, and Soundcloud
Source: Read Full Article