Guilty Gear Strive: Sin Kiske Beginner's Guide
Quick Links
It's that time of year again when a new character is introduced into the fantastic roster of Guilty Gear Strive, with Sin Kiske taking the stage, bringing his Flag back to deliver devastating long-range strikes that complement his immense speed and mix-up options.
Sin Kiske is a Rushdown Fighter with a deceiving amount of range on his attacks, allowing him to poke and disrupt incoming attacks from a relatively safe distance before immediately closing the gap to follow up with intense and highly damaging combos. Additionally, Sin also has a Stamina Meter he can manage and can also snack on food, giving him different properties and options at his disposal if handled correctly.
Manage Your Stamina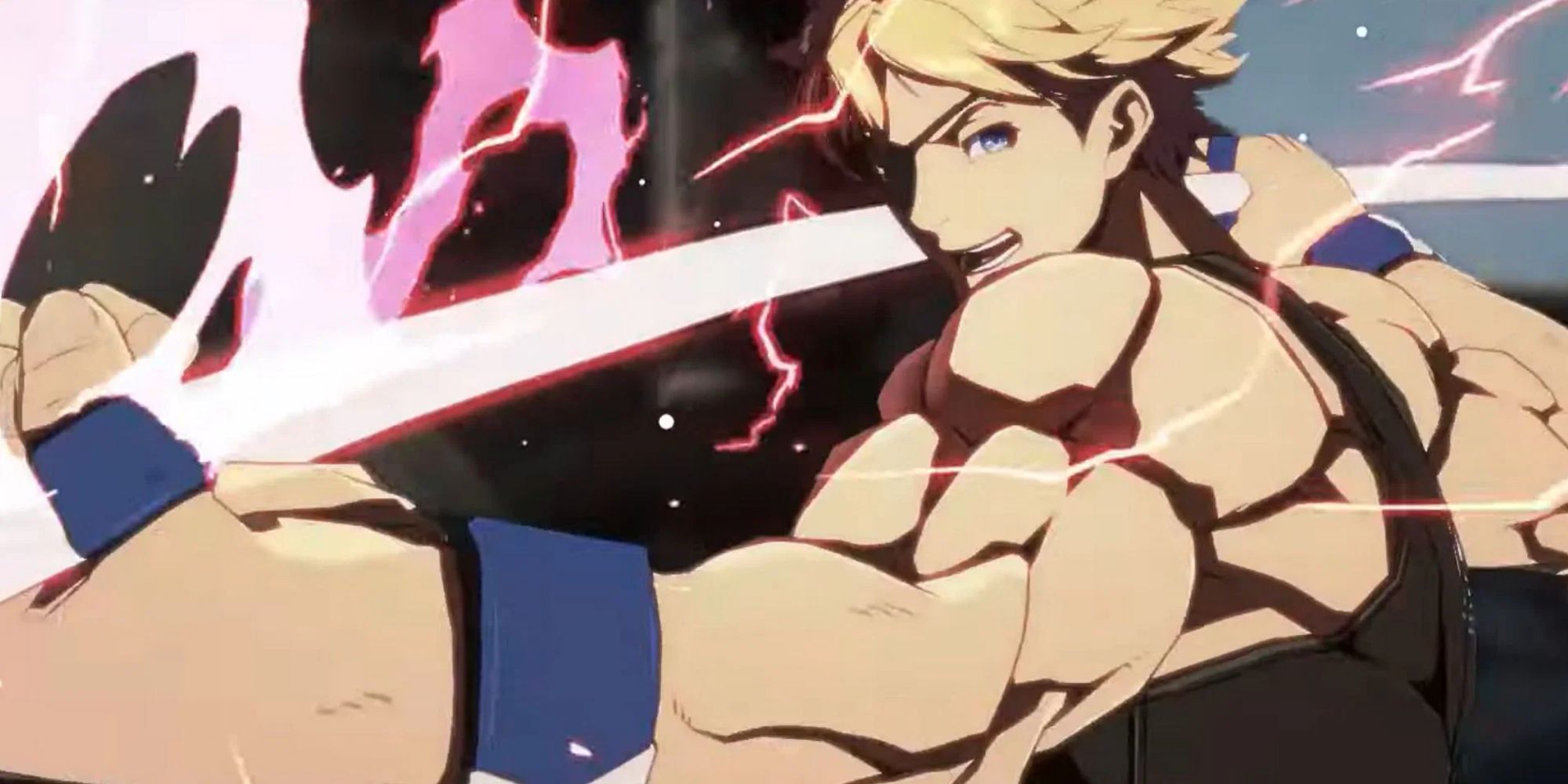 One of Sin Kiske's most unique mechanics is he has a Stamina Meter for his Flag, allowing him to cancel out of Special Attacks into other actions, such as a Dash or a continuation of the Special Attack, giving you access to a wide range of mix-ups and strategy to catch your opponents off guard with.
The Stamina Meter has three bars, and you can burn all three in a single action if you wish, but it's crucial to know that it only regenerates over time and will not come back faster if you land attacks, eat food, or do anything else. To use this mechanic wisely, we suggest using it to extend combos, perform mix-ups by canceling into overheads if your opponent is crouch blocking, or cancel into a low attack if your opponent is stand blocking. You can also cancel your follow-up action into another action, broadening your capabilities further.
Your Stamina Meter does regenerate rather slowly, so you will have to find ways to land and continue your pressure when it's completely drained until you get some juice back in the tank. However, if you are only using it to try and catch your opponent off-guard, capitalize on landing a far poke, or extend an ongoing combo, you should be fine. Some examples of extending combos with your Stamina Meter can be found below!
K > 2D > 623S~S > Dash > cl.S > 2HS > 236H~H
cl.S > 2HS > 214S~Dash Cancel > cl.S > HS > 623S~S
cl.S > 2S > 236K~K~Dash Cancel > 632146H
Counter Hit King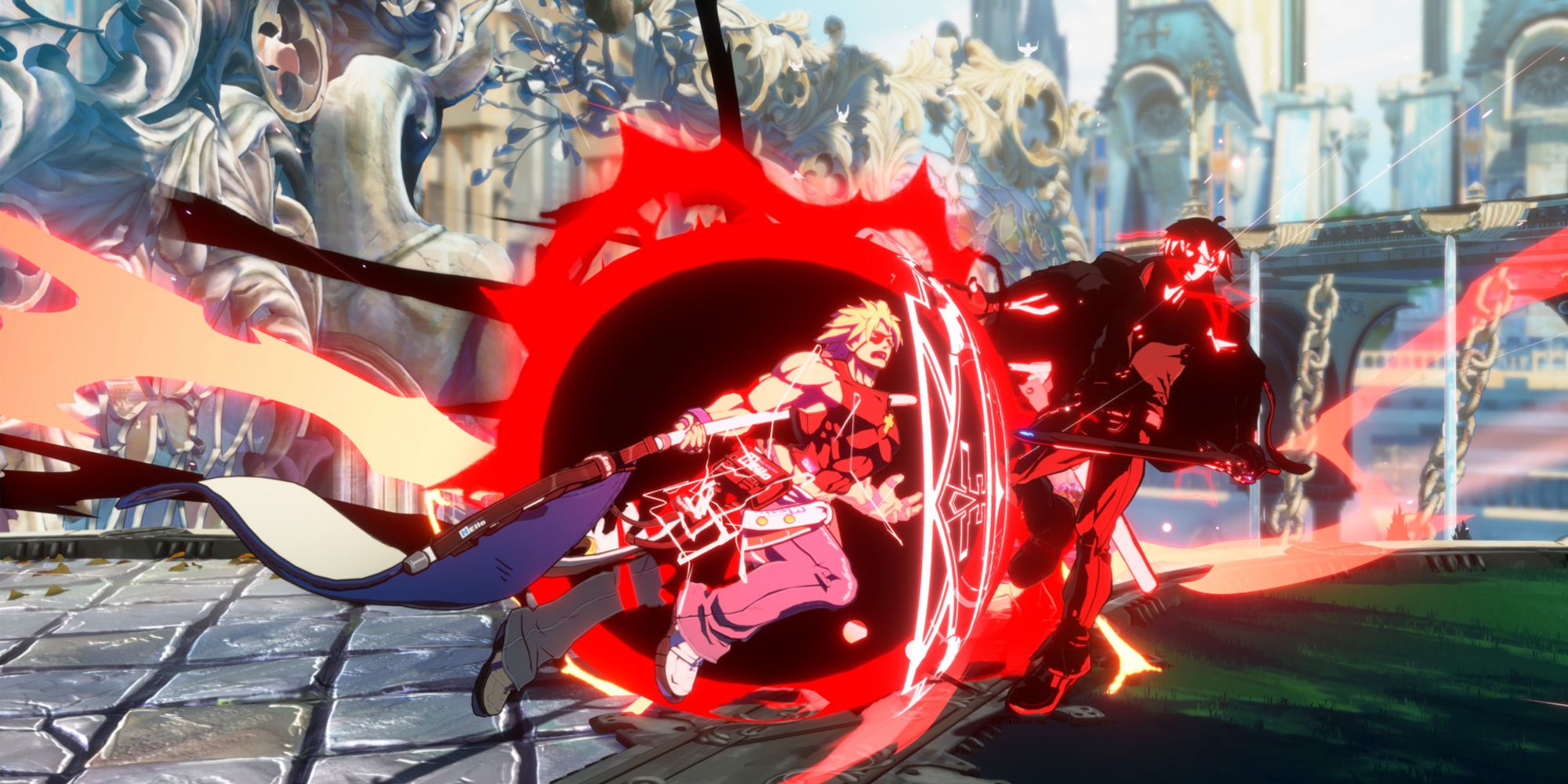 Due largely to his incredible range, Sin Kiske can consistently land Counter Hits on his opponents, especially if they like pressing buttons any chance they get. As covered in the last section, Sin's ability to cancel Special Attacks into a continuation of that attack or a Dash gives him tremendous potential, which rings true regarding Counter Hits.
Take his Break Driver (236H), for example, which has him thrust his Flag forward, covering quite a bit of range. If blocked with no follow-up, most characters can respond with a swift Punch or Crouching Punch to land a hit on you and maybe follow up themselves from there. However, if you perform the Break Driver's extended action, you will be safe on block and much closer to your opponent, making it a useful gap-closing tool.
However, this is Guilty Gear, and we want to land hits and flashy combos any chance we get. Fortunately for you, Sin's Stamina Meter allows him to land many Counter Hits on opponents conditioned to press buttons after blocking the first half of Break Driver and other Special Attacks. The simple strategy here is to simply delay your follow-up attack ever so slightly, allowing you to catch your opponent mid-strike, granting you a free Counter Hit, and enabling you to run wild with a combo after.
While this won't be the best thing to build your entire game plan around, it will come in handy against opponents who know there's a gap in which they can interrupt your offense if you aren't fast enough or are being more conservative with your Stamina Meter. Throwing out a long poke costs nothing, and being able to swiftly follow that up with a Counter Hit on an overzealous opponent will work wonders.
Unrelenting Pressure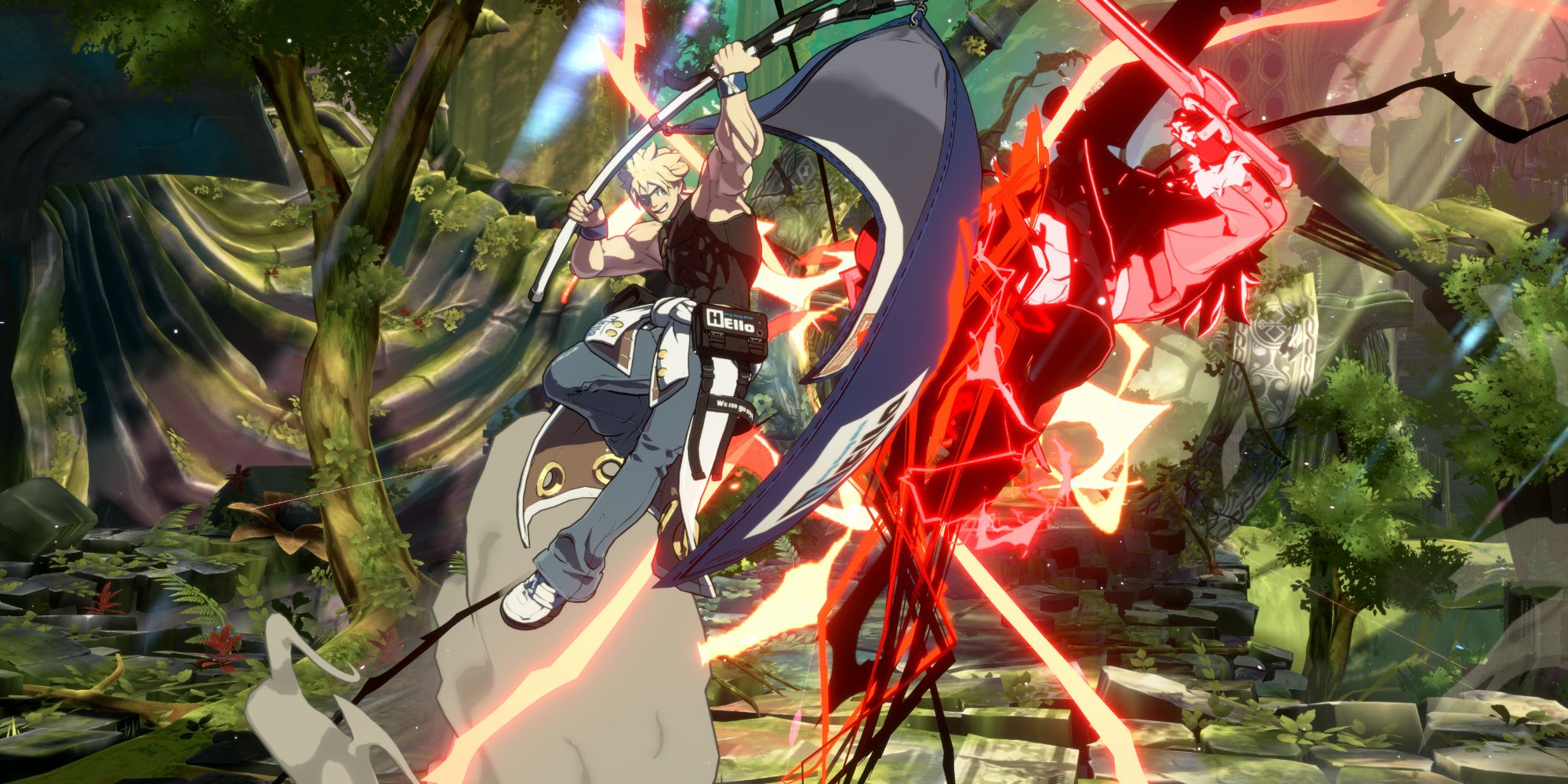 Much like Counter Hits, Sin's ability to apply suffocating amounts of pressure comes directly from – you guessed it – his Stamina Meter. Not only does he have remarkable range and speed, but he has excellent Special Attacks that can give him an advantage in most situations when used adequately—case in point, his Elk Hunt Special Attack (236K).
Elk Hunt is among many tremendously strong Special Attacks in Sin's repertoire. However, it's only when you factor in its follow-up action (236K~K) as it makes him +8 on block, meaning almost anything you toss out after will counter your opponent's attack if they press anything after blocking. But there's one catch, you will be pushed back quite considerably, leaving you with only a handful of options to capitalize on the situation.
But! Remember earlier when we said you could cancel follow-up actions with a Dash Cancel? Well, if you do that immediately after you perform the follow-up action of Elk Hunt (236K~K~Dash Cancel), you will close the gap between you and your opponent and will still be plus on block, giving you access to many more actions. Not only that, but your opponent will likely press a button after you dash in, giving you a nasty Counter Hit and a free combo follow-up.
Sure, this will cost you two bars of your Stamina Meter, but what it gives you in return is exceptional and hard to deal with on the receiving end. Throwing this out every now and again will surely trip your opponent up, especially in hectic or tense situations where they need to make a move and are more inclined to be a bit more aggressive.
Use Overdrives Cleverly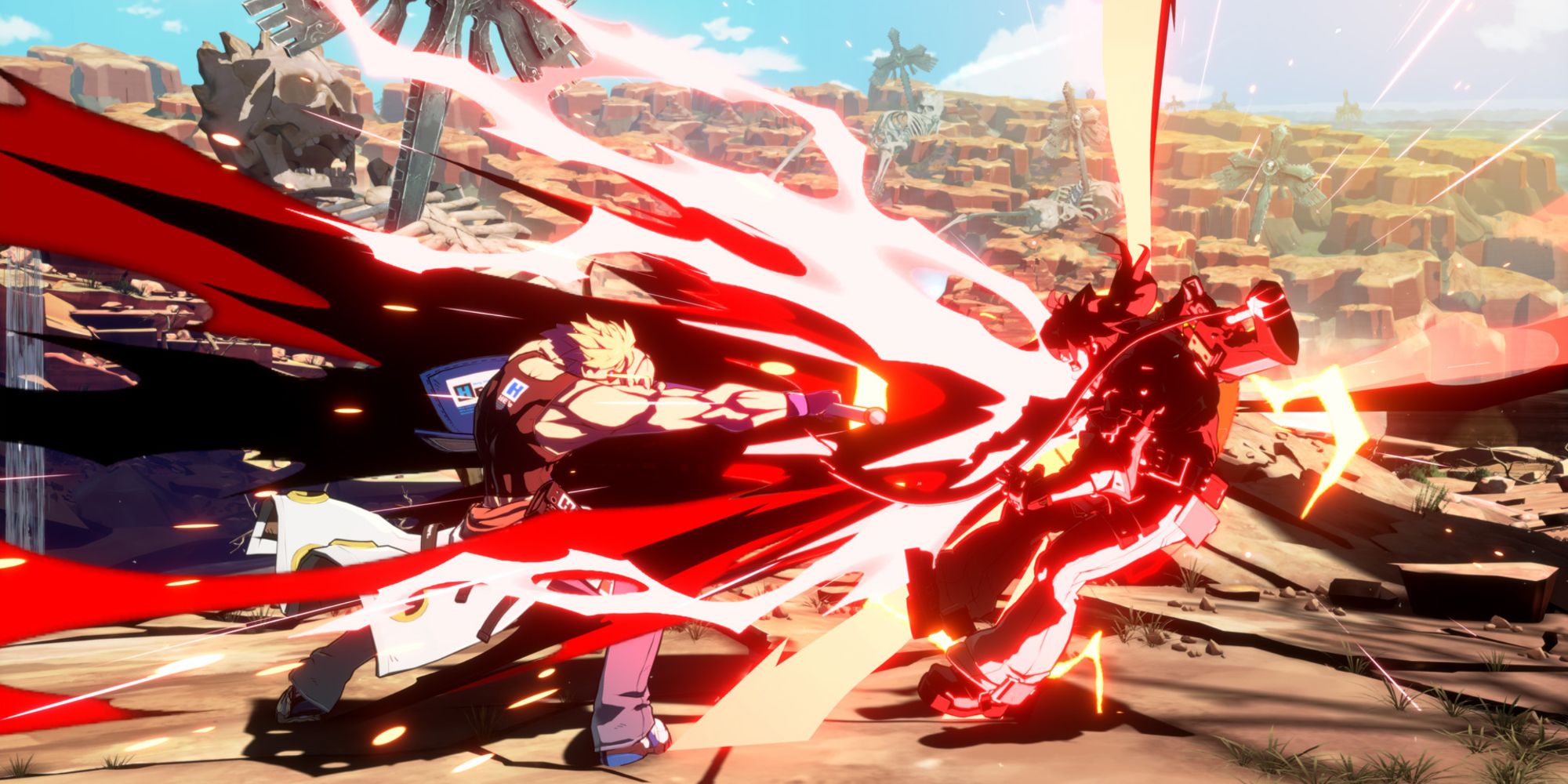 Overdrives are a fundamental part of Guilty Gear Strive. They can be helpful to use on wake-up to catch an aggressive opponent off guard or can be tacked onto the end of a combo for maximum damage. Still, only a few characters can take advantage of Kara Cancelling, or at least to the degree Sin Kiske can.
Kara Cancelling refers to the act of canceling the start-up of a move's animation into another attack, allowing you to sneak Supers or Specials into combos or immediately after landing a hit confirm. In Sin's case, however, you can utilize his Stamina Meter to do some nasty Overdrive cancels, leading to massive damage in crucial moments.
Since Dash Canceling out of a Special Attack counts as a Special Attack in Sin's case – thanks to his Stamina Meter – he can quickly cancel out of his Dash Cancel into one of his Overdrives, with Ride the Lightning being the easiest to execute. Due to Ride the Lightning starting with the forward input and Dashing requiring you to press forward twice, you can flow directly into it, allowing you to essentially land your Overdrive immediately after landing a Special Attack, which is something no other character can do unless it's during a combo or in specific situations. The combos below will show you examples of how to perform this.
236H~Dash Cancel > 632146H (As soon a Dash animation begins)
236H~Dash Cancel > 236236P (As soon a Dash animation begins)
Food Buffs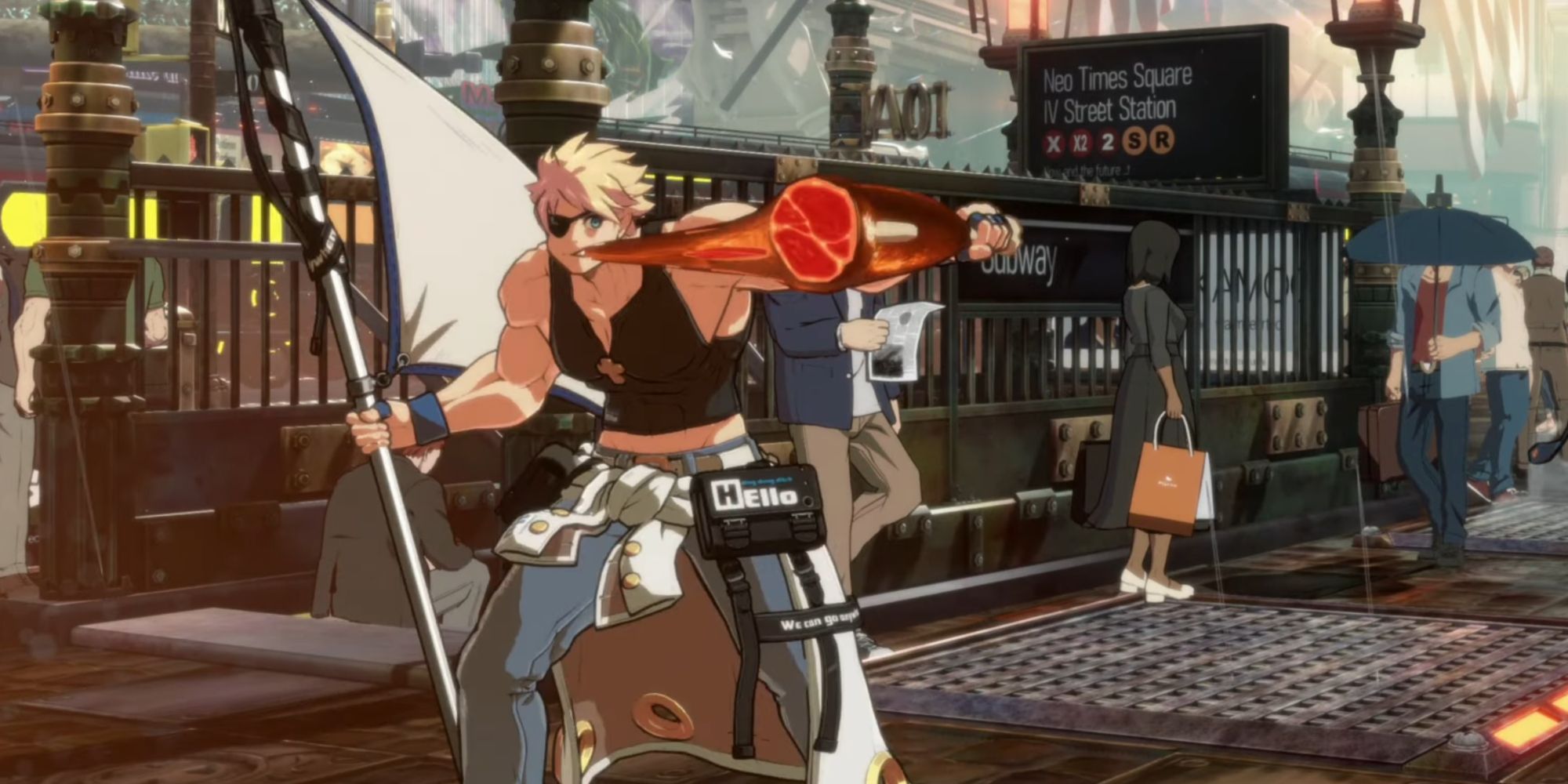 Lastly, let's touch on Sin's "Still Growing" attack (63214P), which allows him to pull out a random piece of food and consume it, granting him a slight buff in return. However, due to the food item being random and the buff being minuscule unless you eat lots of the same food (which is impossible to guarantee since it's, you know, random), it's best to avoid using it a lot or as a crutch.
There are moments you should absolutely roll the dice and see what you pull out and consume, but you should never rely on this ability in any meaningful way. Only use it whenever there's downtime or your opponent is knocked down. You can find what each food item offers and how long they last in the table below to close out this guide!
Food

Buff Description

Buff Percentage

Duration

Ice Cream

Fills your Tension Gauge (Overdrive).

3 Percent

N/A

6 Percent

N/A

9 Percent

N/A

12 Percent

N/A

15 Percent

N/A

Lizard

Replenishes your Health.

+5 HP

N/A

+10 HP

N/A

+15 HP

N/A

+20 HP

N/A

+25 HP

N/A

Lobster

Incoming damage is reduced.

2 Percent

2 Seconds

4 Percent

3 Seconds

6 Percent

4 Seconds

8 Percent

5 Seconds

10 Percent

6 Seconds

Meat on the Bone

Raises damage output.

2 Percent

2 Seconds

4 Percent

3 Seconds

6 Percent

4 Seconds

8 Percent

5 Seconds

10 Percent

6 Seconds
We placed Fish in its own table because it affects several movement properties. You can find everything it does below!
Fish Buffs

Buff Percentage

Duration

Increases Walking Movement Speed (Forward)

8 Percent

2 Seconds

16 Percent

3 Seconds

24 Percent

4 Seconds

32 Percent

5 Seconds

40 Percent

6 Seconds

Increases Walking Movement Speed (Backward)

5 Percent

2 Seconds

10 Percent

3 Seconds

15 Percent

4 Seconds

20 Percent

5 Seconds

25 Percent

6 Seconds

Dash Start-Up Is Increased

3.5 Percent

2 Seconds

7 Percent

3 Seconds

10.5 Percent

4 Seconds

14 Percent

5 Seconds

17.5 Percent

6 Seconds

Dash Acceleration Is Increased

3.5 Percent

2 Seconds

7 Percent

3 Seconds

10.5 Percent

4 Seconds

14 Percent

5 Seconds

17.5 Percent

6 Seconds
All Food Buffs have decreasing odds of reaching higher Levels, meaning it will be progressively harder to consume the same Food Item several times in a row. Here are the percentages on each Level.
– Level 1 = 33.3 Percent
– Level 2 = 26.7 Percent
– Level 3 = 20 Percent
– Level 4 = 13.3 Percent
– Level 5 = 6.7 Percent
Source: Read Full Article