Gun Game Coming To Call Of Duty: Black Ops Cold War
Something that has been missing from Call of Duty: Black Ops Cold War's multiplayer since launch is the beloved and iconic Gun Game. In prior titles, this was a mode in which you climbed a ladder of weapons through kills until you hit the last and won. It's coming back in season 2.
It's a free-for-all mode that does not allow for custom load-outs, perks, equipment, field upgrades, or scorestreaks. Instead, each player has 20 weapons to climb through starting with a pistol and ending with the knife.
Like with the Gun Game of old, you can push someone back a level by meleeing them. And, like how the mode used to work, the first person to get a kill with the knife wins. There's plenty of new weapons also arriving from a machete to a shovel to a crossbow, so whether these are included is unclear.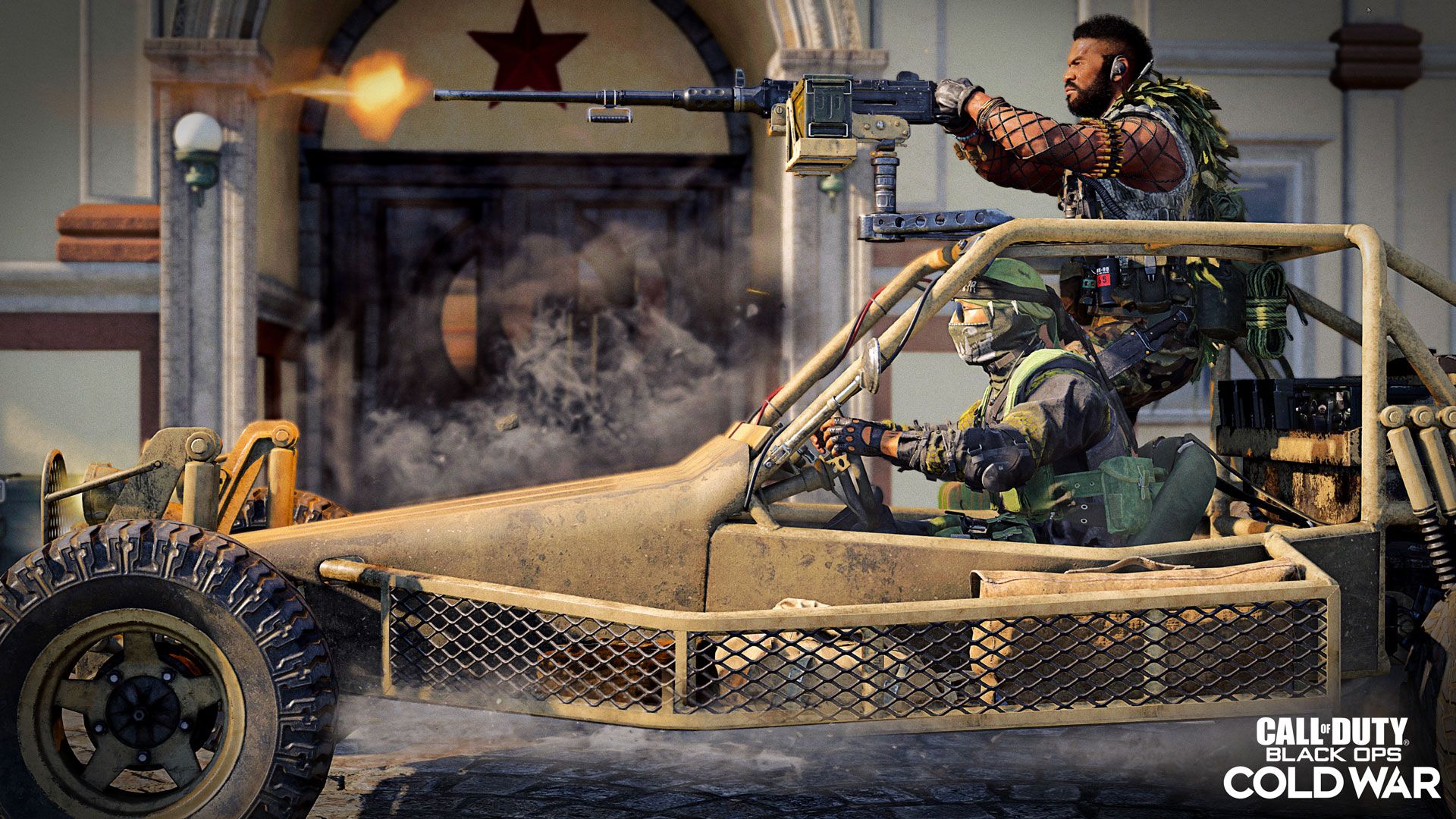 On top of Gun Game, four new maps are arriving in multiplayer alongside three new maps, two new weapons, and a brand new scorestreak. The first map – which is also coming to Zombies' Onslaught – is Apocalypse. It's a cartel base in the Lao jungle.
Then, there's Golova, a Russian village in the Ural Plains. Following this is Mansion which is coming for 2v2 and 3v3 modes. It's set in Havana, Cuba, at the Hefe Mansion which was seen in the Campaign's "End of the Line" mission. Finally, there's Miami Strike, a smaller day-time version of the Ocean Park Drive map.
Alongside Gun Game, there's Stockpile which mixes Kill Confirmed and Hardpoint along with a 10-squad version of Hardpoint on Black Ops Cold War's largest maps. Given that we'll be on larger maps, there's also the Sedan and Light Truck being added. But, the scorestreak is perhaps what is most exciting as the Death Machine is making its grand return from the original Black Ops. To put it bluntly, it's a minigun, and it'll be appearing in Zombies to boot as a scorestreak rather than a power-up as it has been seen before.
Source: Read Full Article