Have You Ever Wanted To Ride A Pikachu? Now You Can With Pokémon Air
Get ready for an outright cuteness overload, because Pokémon Air allows you to ride a Pikachu even if you're an adult. According to GamesRadar, it can carry up to 200 pounds of weight, so some bigger Pokémon trainers can join the adventure alongside their child.
Pokemon Air will be available to pre-order in Japan on October 1 for around $70 through Jam Corp's online store. The toy isn't available for an international audience at this time.
This inflatable Pikachu can be ridden indoors and outside, but Jam Corp recommends that you play with the Pokémon inside to avoid sharp objects like rocks or nails.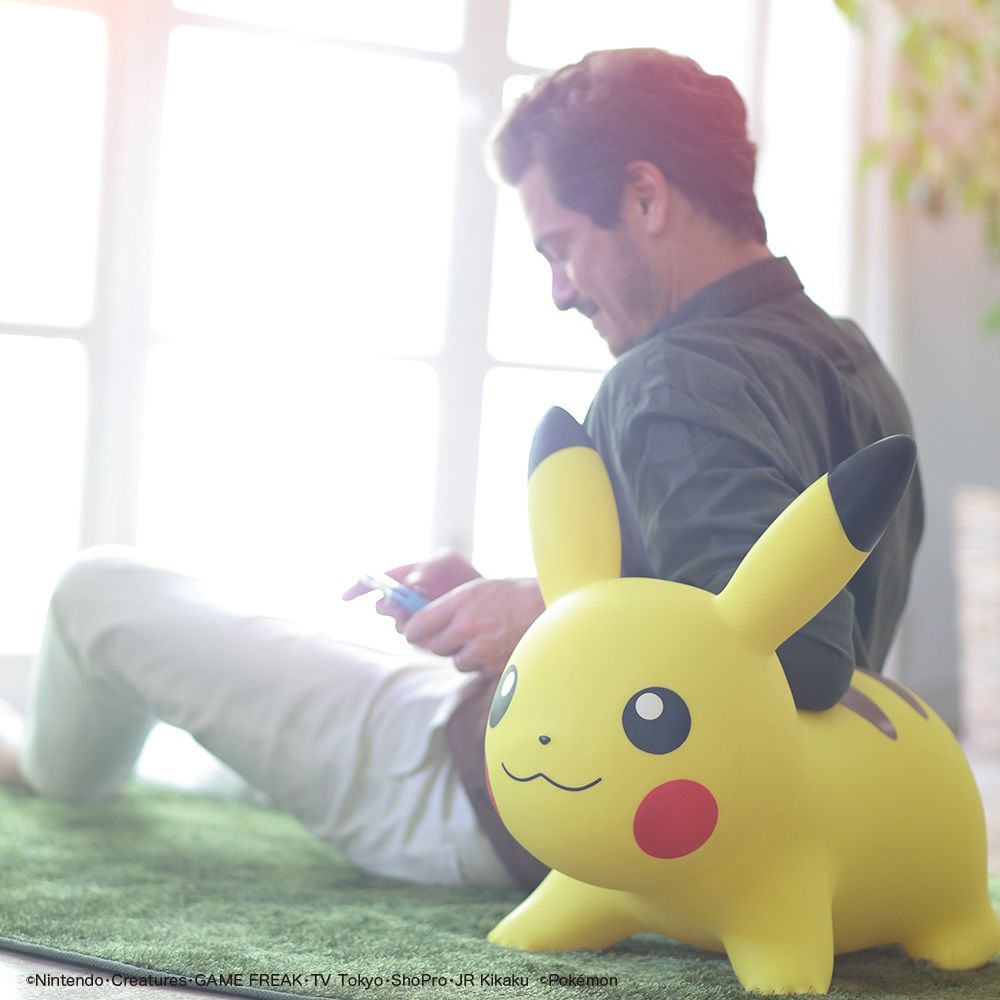 Jam Corp is also advertising this as a piece of furniture. It could work very well in a kid's room, but you can use it as an armrest while reading a book or playing a game. It also gives off a fresh forest smell, according to PokéJungle.
The package comes with the Pikachu, an inflator, an air plug, and an instruction manual that explains the warranty of the toy.
The Pokémon licensing team has been going nuts with unconventional products. For example, U-Treasure is making wedding rings based on one of Let's Go's starters Eevee. Yes, you can say, "I do," and put a ring on it, Pokémon-style. They cost far more than the inflatable Pikachu at approximately $373 and are made with silver and 18-carat pink gold.
It's not surprising The Pokémon Company can land these deals, however, as it owns the biggest property in the world, beating out Harry Potter, DC, and even Star Wars. The franchise has brought in $59.1 billion of revenue since 1996, according to Comicbook.com. To put that number into context, Star Wars has earned $42.9 billion.
I just wish The Pokemon Company would invest more into its mainline games rather than disappointing its fans every year with shoddy graphics and a lack of innovation. Oh well, at least the card game succeeded with its Sword and Shield pack.
Source: Read Full Article