Here's How To Start Playing Persona 5 Strikers 4 Days Earlier Than The Release Date
Atlus has just officially announced that the long-awaited Persona 5 Strikers is coming West on February 23, 2021. But for those who can't wait to start their road trip adventure, here's how you can start playing the game four days early.
Those who pre-order the "Digital Deluxe" version of Persona 5 Strikers will be able to download and play the full game on February 19, four days ahead of the game's official release date. The Digital Deluxe version will be available for all consoles, including the PlayStation 4, Nintendo Switch, and PC via Steam.
In addition to receiving the game four days ahead of launch, the Digital Deluxe version also comes with exclusive in-game content—including background music from all previous Persona titles and the "All-Out Attack" pack full of bonuses that players can use in battle—as well as a digital artbook, digital soundtrack containing over 40 new songs, and a behind-the-scenes video.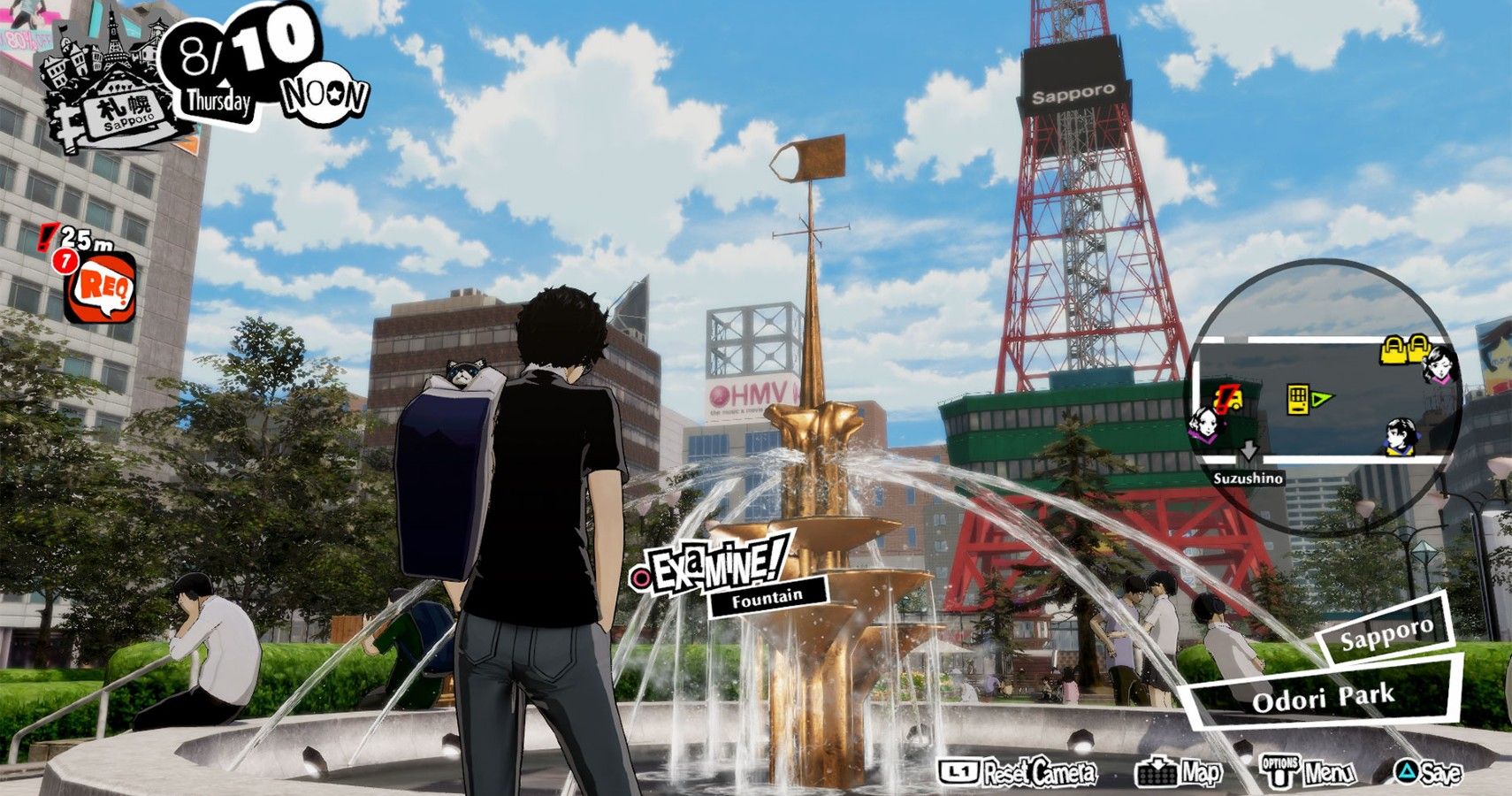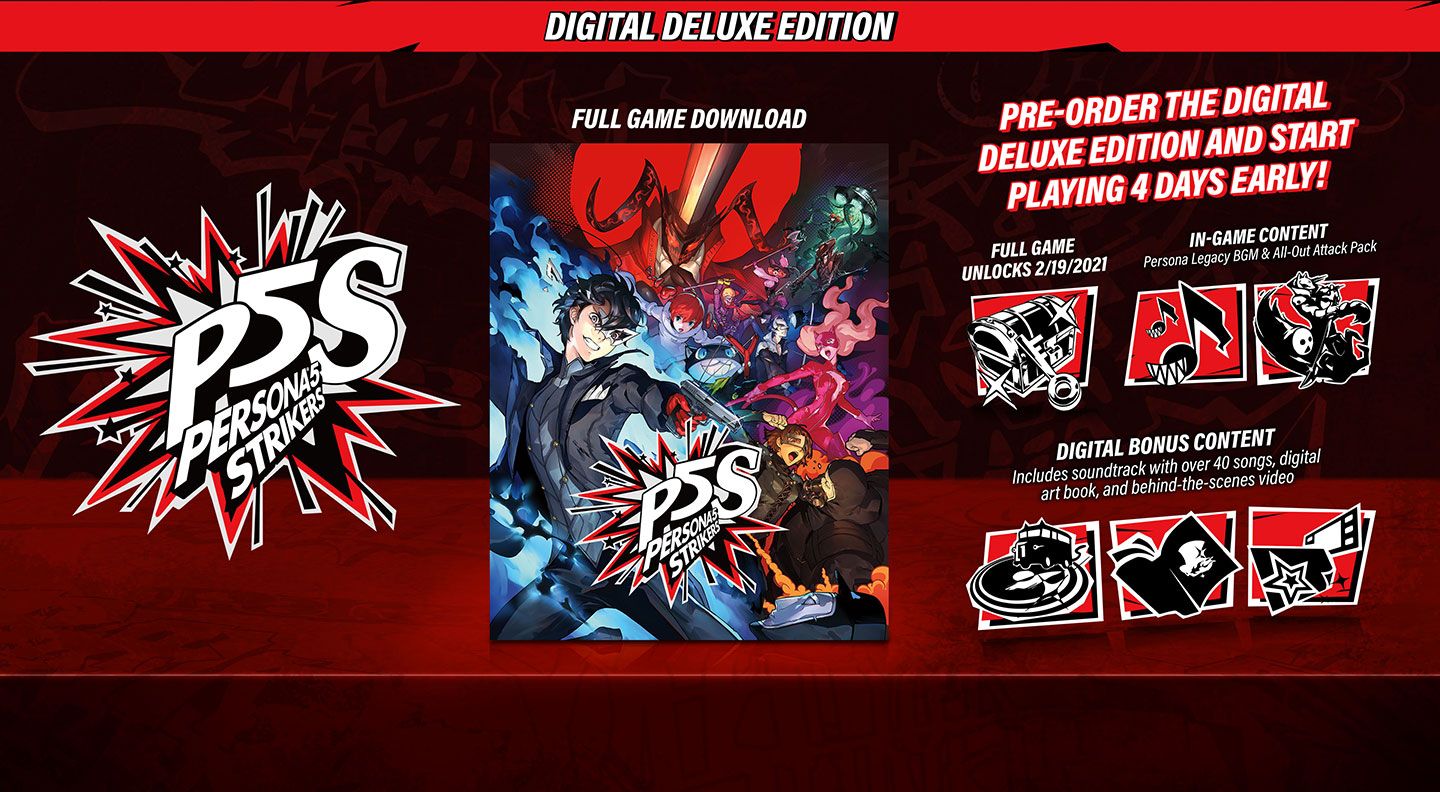 Those who purchase the Digital Standard or Physical Launch editions of the game—on any of the game's available platforms—will still receive the artbook, soundtrack, and behind-the-scenes video. Physical copies will receive the content as a digital download.
For those interested in the physical Steelbook Edition of the game, that will unfortunately only be available for the Nintendo Switch version.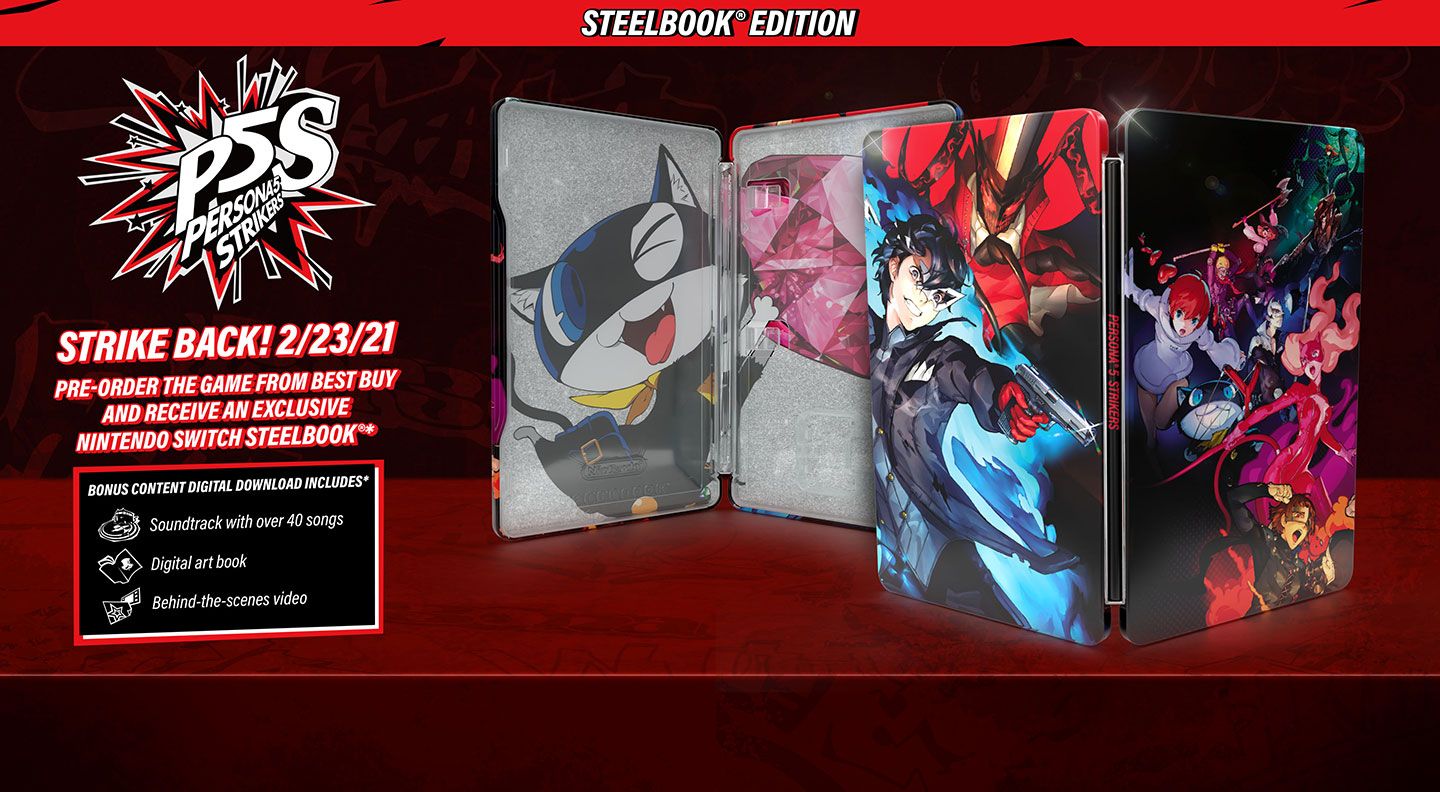 Additional pre-order bonuses include a free Joker pin if players pre-order the game from GameStop.
Pre-orders and their prices aren't live just quite yet – but they will be beginning December 10 at 4 PM PST / 7 PM EST.
Persona 5 Strikers, the official sequel to Atlus' Persona 5, is a brand new game that follows the Phantom Thieves all over Japan on their summer vacation. While initially planning on traveling around the country on a road trip, the kids find themselves in the middle of a string of strange happenings occurring in the Metaverse once again. Joined by an AI named Sophia and a police officer named Zenkichi Hasegawa, the Thieves embark on another journey to stop corruption and take back distorted desires.
Persona 5 Strikers will officially be released on February 23, 2021, for the PlayStation 4, Nintendo Switch, and PC via Steam. The game was initially released in Japan on February 20, 2020, under the title Persona 5 Scramble: The Phantom Strikers.
Source: Read Full Article