How To Use An Xbox One Controller On Android or iOS
Mobile gaming can be an appealing outlet, thanks to a slew of cheap and free-to-play titles that are often addictive and accessible. It can be an ideal way to relax and spend a few minutes entertaining yourself on your phone or tablet during a commute, or simply while lounging on the couch watching TV.
However, the touch and gyro controls utilized by most software aren't for everyone; particularly for some dedicated gamers who favor precision and tactile, tangible controls.
Thankfully, there are a couple of rather simple methods that allow both Android and iOS devices to connect to one of the favored gaming controllers, that of the Xbox One.
How To Use An Xbox One Controller On Android Devices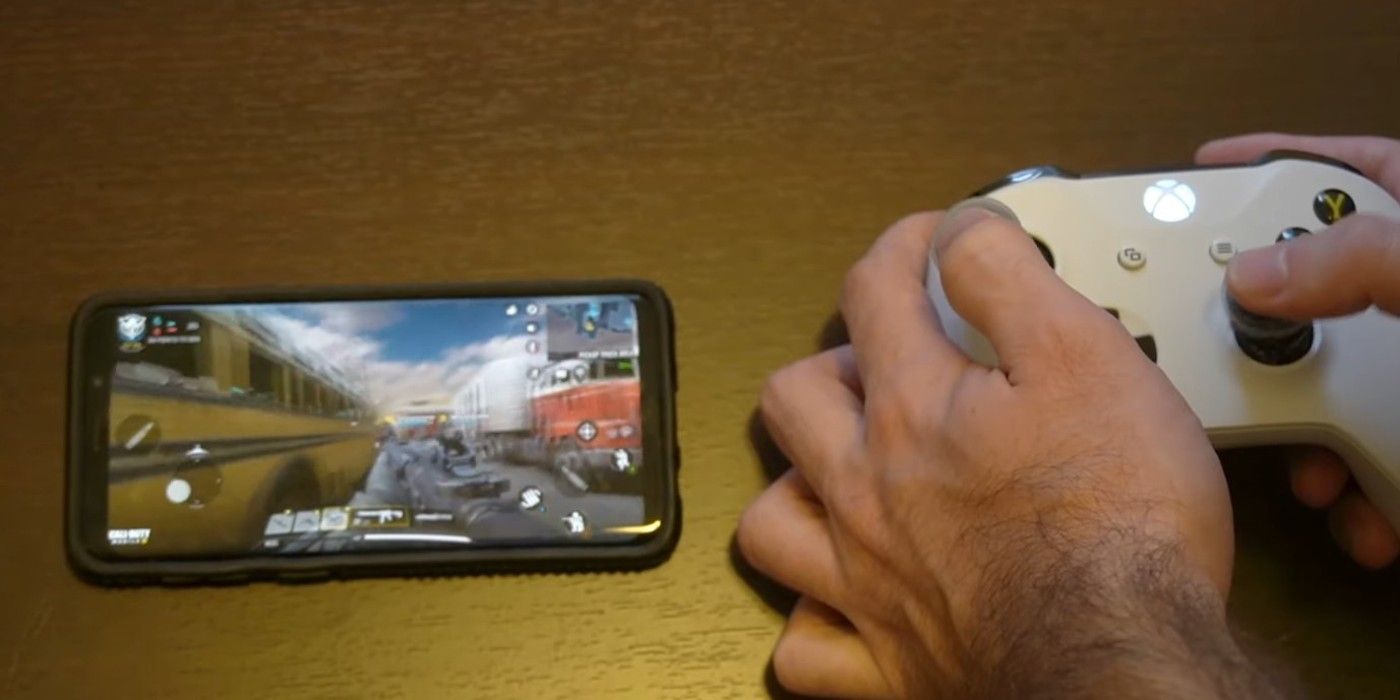 First thing's first—you'll want to make sure the Xbox One controller used is a Bluetooth-enabled device. The older models, in fact, do not have this support, but the newer varieties do.
You can determine whether or not your controller has Bluetooth by checking for a black segment on the front of the controller surrounding the Xbox button. Older controllers have this black panel, whereas newer Bluetooth-supported ones (as well as Xbox One S and One X) do not. The bolded devices can thus be used to connect to Android and iOS by doing the following:
Pull down the Notification tab on your Android phone, and hold down on the Bluetooth icon, so that it turns on.
Select Scan, which is at the top right of the phone screen. This is used for the phone to recognize the controller.
While this is happening, get the Xbox One controller and hold the Xbox button to turn it on.
Hold down the sync button on the top left of the Xbox One controller (the button used to connect to the console).

Hold this down for at least a few seconds. The Xbox button will start to blink as an indication that it's connecting.

Go back to your phone, and tap pair new device.
The controller will then appear atop the list of recognized Bluetooth devices. Tap on it to pair it.
The Android phone should now be connected with the controller and is ready to use.

This is indicated by the Xbox button stopping its blinking.

Once it's connected, you can get quick confirmation by moving through the UI using the controller. Many games should be functional with the Xbox controller, but keep in mind that some may not, especially when it comes to general apps. This applies to iOS as well.

Using An Xbox One Controller For iOS Devices

The process for Apple iOS devices is similar to Android products. Though there are a few slight differences which we'll cover here.

Turn on the Xbox One controller like before.
Hold down the sync button for a few seconds, until the Xbox button flashes.
Go to your iPhone and navigate to settings while the Xbox button is still flashing.

Make sure that the Bluetooth tab is flipped on, and turn it on if it's not.
Just like before, the Xbox One controller should appear amongst a list of recognized devices with Bluetooth. Tap on this icon to connect to it.

The controller icon should now appear under My Devices, which is an indication that it's still connected. The controller is now ready to use with mobile games and apps.

Source: Read Full Article