Hunt For Treasure Chests In The Real World With New AR Game, Chest Quest
Find buried treasure in your own home thanks to Chest Quest, a new augmented reality game for mobile.
Everyone wants to find Pokémon in their own home, and recent changes to Pokémon GO will let that happen. But what if you wanted to find something of actual value? Say, something like buried treasure?
Sweden-based Warpin Media is here to scratch that itch. They normally do business stuff for H&M and Älvsbyhus, a Swedish home manufacturer, but they've recently decided to branch out and use their augmented reality technology for something a little more entertaining.
Their first game, ARrrrrgh, has players "bury" treasure around their house and then challenge other players to go find it. Chest Quest builds on the same concept by adding a bit of a solo-player campaign.
You start off on Skull Island where you have to dig around in your own home for coins. Find enough and you can then purchase a treasure map to find an ancient relic. Find all the relics and you'll move on to the next island where you have to find yet more relics. Each island has its own set of themes and challenges to keep players digging.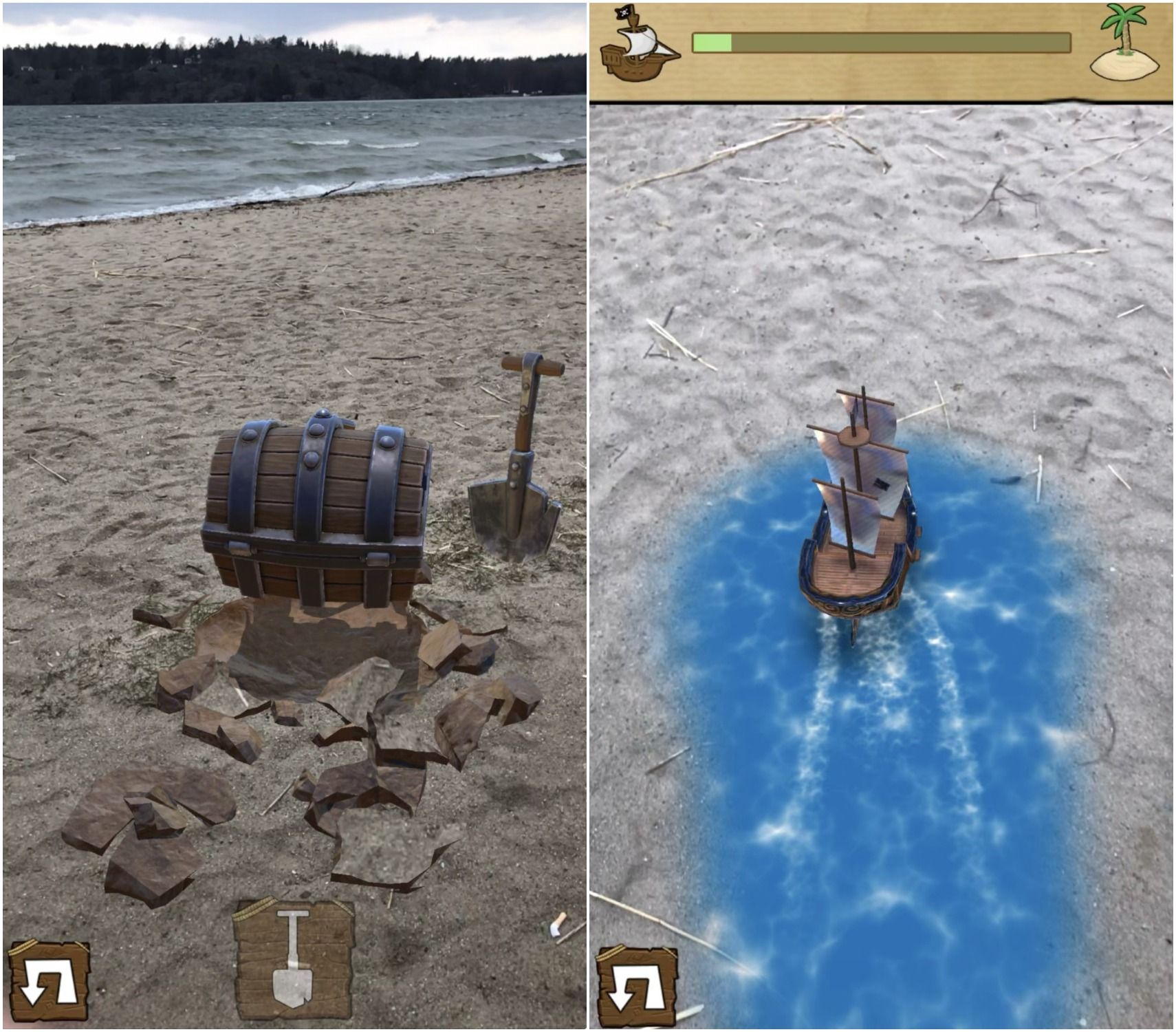 Chest Quest is available now on the App Store for iOS for $2.99.
Source: Read Full Article