I Have No Idea What The MCU Wants Or Where It's Going
I'm not entirely sure how I feel about Thor: Love & Thunder. Christian Bale and Natalie Portman are two of my all-time favourite actors and both put in good performances – Bale especially. Plus I've long been an advocate for MCU movies to take themselves less seriously, to have more of an individual feel to them, and to be less concerned with the wider storyline and focus on themselves – Love & Thunder does all three. With so many characters in the MCU these days, I also think they could be doing more to give each movie a better texture. Doctor Strange did that with Scarlet Witch, and Thor brought in the Guardians to remind us that even though we view these stories as isolated two-hour adventures, that's not how the heroes live their lives. Thor: Love & Thunder did everything right, but I'm not sure I liked it very much. Mostly it left me confused as to what I want, what you want, and what Marvel wants.
The answer is easy once you get right down to it, I suppose. You and I want good movies and a sense of escalation, while the MCU wants money money money. With the exception of a few missteps here and there (one of which was another Thor film in The Dark World), that plan has worked for all three phases. Right now, the money is still pouring in, but the sense of escalation isn't there. It might seem like I'm impossible to please, wanting a never-ending sense of escalation while also wanting movies to do their own thing away from the storyline, but everything feels so disconnected. Aside from the logo at the start, Shang-Chi has nothing to do with Moon Knight which has nothing to do with Spider-Man which has nothing to do with Thor. It feels like by now we shouldn't be doing filler episodes in the continuity.
Phase 4 has given us a range of different villains so far, and while I admire Marvel from breaking out of the diametrically opposed but symmetrical villain trope, I don't really know what's happening. Agatha Harkness fell into the 'hero but opposite' trope in WandaVision, as did White Vision, but was also one of the most original yet. Scarlet Witch, a bona fide hero turned central villain, was a new twist, while Tony Leung and Christian Bale both delivered great performances but are destined to be one and done stars. It all feels a bit Phase 2, where nothing just sort of happens for a while and we all just wait. Kang the Conqueror is surely coming back, but after Spider-Man and Doctor Strange dealt in multiverses, why is Marvel keeping him hidden away and letting everything drift? Phase 4 is already the longest phase by far, and not much has actually happened to make it feel cohesive.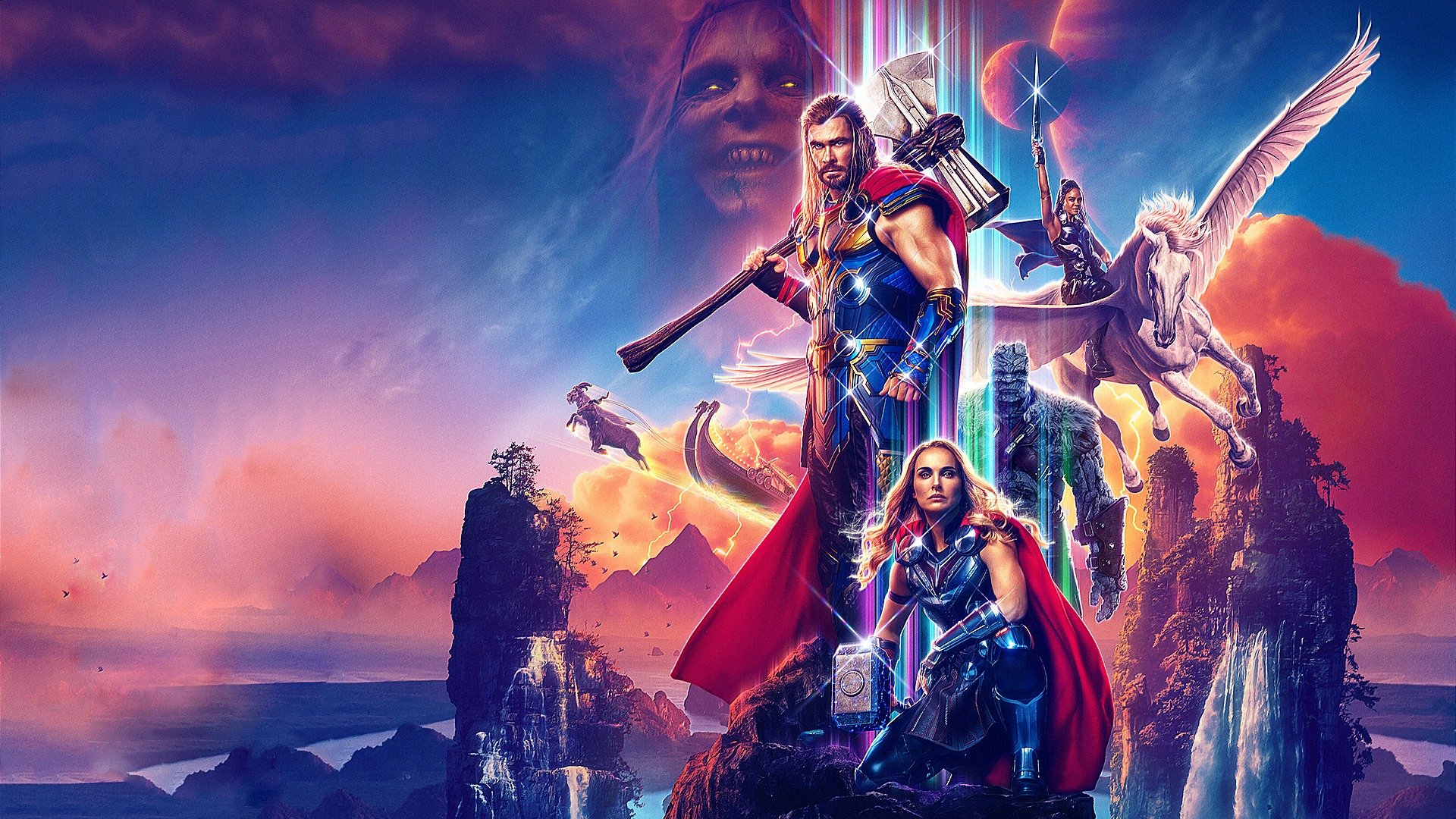 I don't necessarily buy into the idea that Marvel is producing too many movies in too short a space of time. Budgets have not been affected and the crews are so huge and spread out that I don't think fatigue is a factor. It puts a little too much credit (or blame, maybe) on Kevin Feige's shoulders to point at the roll-out, especially after we went a year without Marvel. The pandemic disrupting filming is playing a major part, as is Marvel's repeated reliance on underpaying and underworking VFX artists, but weren't we all just talking about the breath of fresh air WandaVision was? The excellent stunt work in Shang-Chi? Sam Raimi's directorial control over Multiverse of Madness? That's not even mentioning the huge-even-by-Marvel-standards success of No Way Home.
I don't think Marvel is in a bad place right now, I just think it's in an odd one. Every phase has been building to an Avengers level threat, but this time around we don't even have the Avengers anymore. I'm not sure where it's going and it feels like it's just buying time until it figures it out. Thor: Love & Thunder wasn't for me, but I'm strangely glad a full-blown comedy exists in the confines of the MCU, even if I think the movie with Jane Foster's cancer storyline was a poor choice for it and a few of the bigger jokes missed. I know that sounds like the mating call of an MCU simp, but Thor was the 38th movie I've seen in the cinema this year. I can promise you worse movies than this exist, and I don't just mean Morbius. But the MCU is more than a bunch of movies. It's supposed to be a series of ongoing stories. Right now, those stories aren't going anywhere.
Source: Read Full Article