Jon McLaren And Alex Weiner On Guardians Of The Galaxy Sequel Hopes
When Guardians of the Galaxy released at the tail-end of last year, it took a lot of players by surprise. The long, sudden announcement at E3 that took up most of Square Enix's show and the subsequent release within the same year, combined with Square Enix's history with Marvel's Avengers left many with a sour taste in their mouth.
Despite this hesitation, Guardians quickly found itself as one of the most beloved games of 2021, thanks to its thoughtful story, loveable characters, deep respect for the lore, rocking soundtrack, and satisfying action gameplay.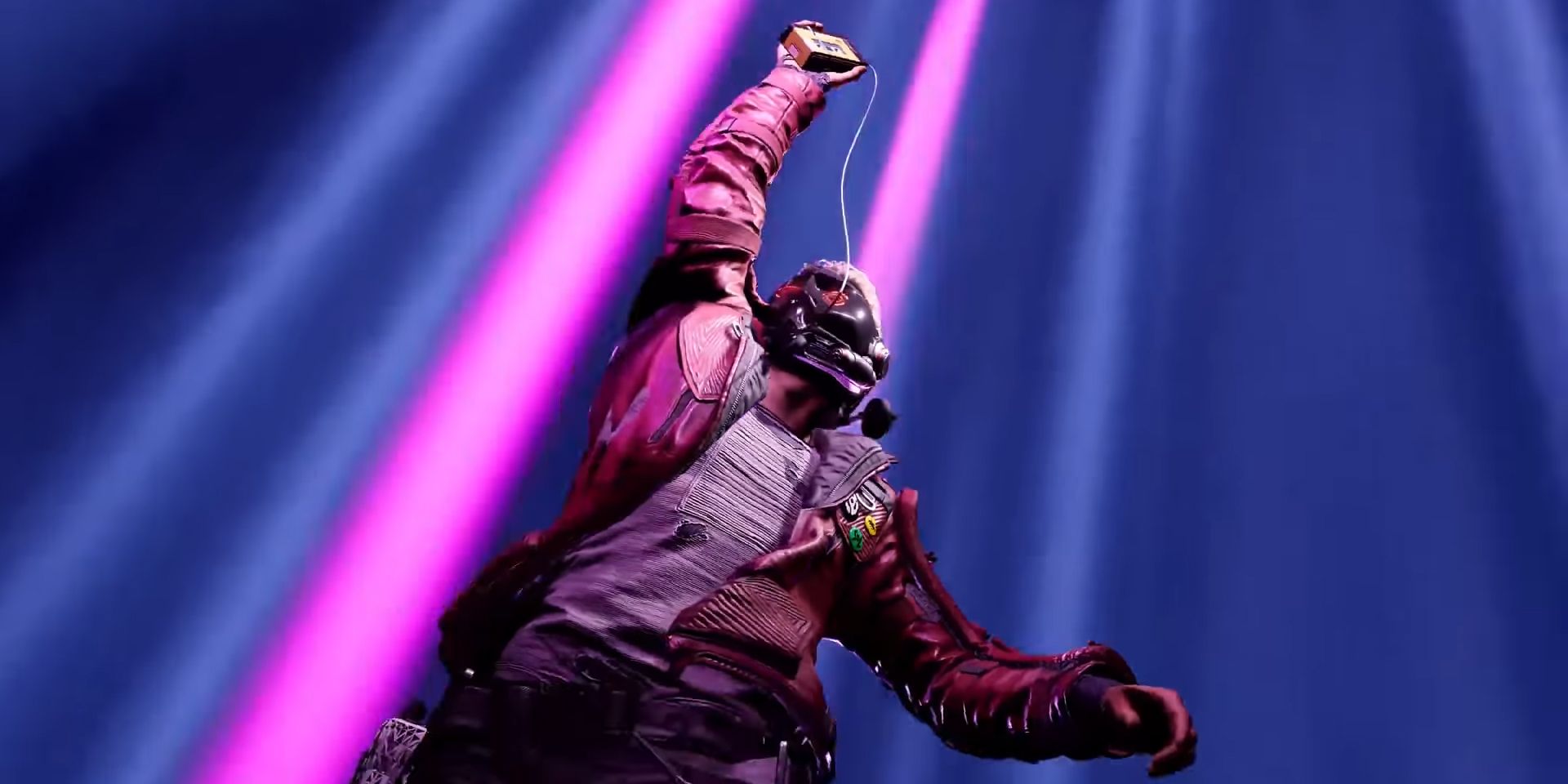 Above everything else, the key reason why Guardians of the Galaxy works so well is because of its characters and the chemistry they share with one another. That wouldn't be possible without the talent of Jon McLaren, the actor behind Peter Quill, AKA Star-Lord, and Alex Weiner, who plays Rocket Raccoon. I had the chance to speak to them following their nominations for Best Performance and Best Supporting Performance at the BAFTAs.
"It's pretty surreal, a dream come true to be honest," McLaren tells me. "It's one of those things you always think about and dream about as an actor and then for it to actually happen, it's a little bit mind-blowing."
Weiner is similarly pleased with getting the supporting actor nomination. "It's a huge affirmation, especially for Canadian actors being on this kind of game, and being nominated for the BAFTA was huge," he says. "Being in this game is a huge honour. What a dream come true."
Although approaching roles that have become as synonymous with the MCU as the Guardians of the Galaxy might seem like a daunting task, McLaren and Weiner say they didn't feel pressure to live up to what came before and were given the freedom to play the characters in a new way, supported by Eidos Montreal's extensive research into the characters.
"They gave us an extensive Bible, if you will," McLaren says. "I had some peripheral knowledge of the comics and I'm a massive fan of the MCU, so I'm very familiar in that respect, but I completely avoided going back and reading the comics and just solely focused on what Eidos provided us in that Bible. It wasn't until after we completed that I went back and kind of looked at the comics. I didn't want to skew my vision knowing that they wanted this project to be a unique take on the Guardians."
This was arguably an even bigger challenge for Weiner, as Rocket Raccoon has become linked to a very specific sounding voice over the years, whether it's the cockney performance found in Ultimate Marvel vs. Capcom 3 or the more familiar growls of Bradley Cooper in the MCU. Weiner tells me how he managed to find his own voice for the character after encouragement from Eidos to do his own thing.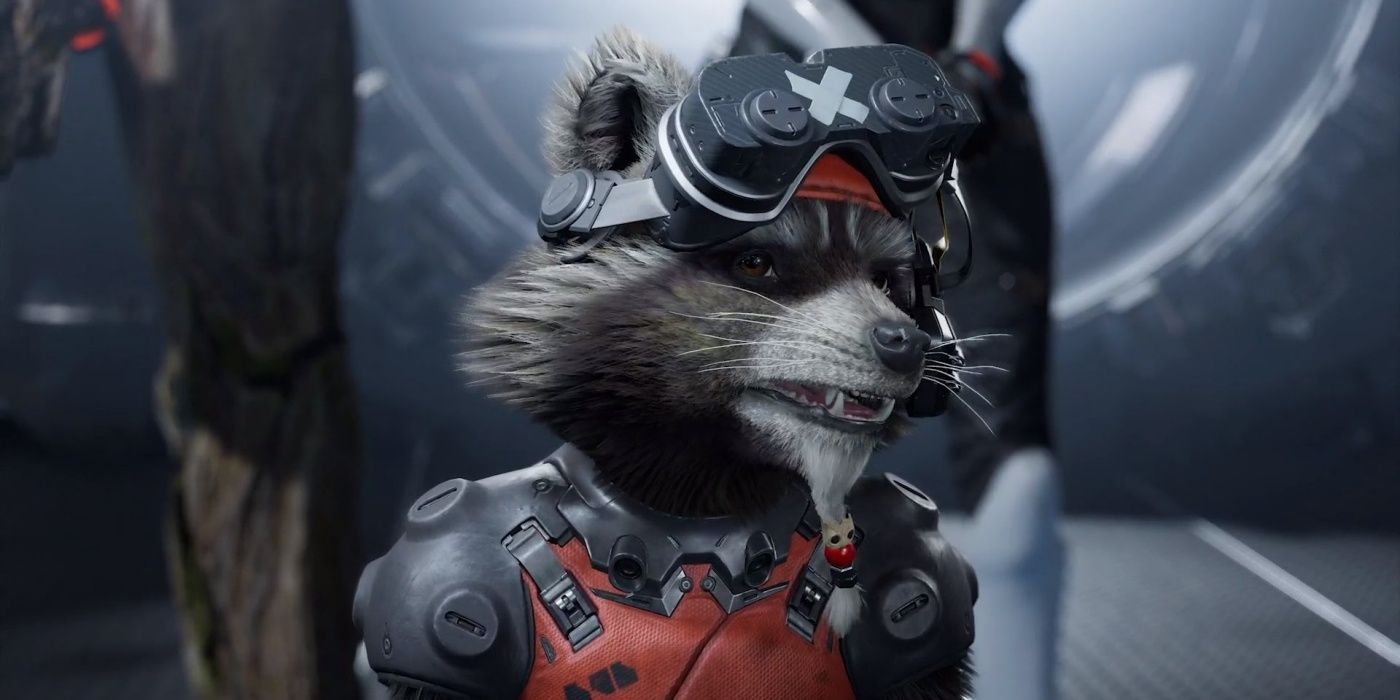 "The first thing that was told to us by Eidos Montreal when we started doing this was that this is a unique thing," he tells me. "It's a unique take on the Guardians, but obviously, like so many people, my first impression of the Guardians was the MCU. I actually avoided the movies for quite some time while shooting because I just did not want any other energy apart from what I was doing. I had to play around a bit. Given that he's very inhuman, there's a bit more room for that. There was a Brooklyn Rocket for a hot second and that quickly went away. Through trial and error, I discovered what I like to call an elevated Alex because there's an intensity to me generally, and then I just turn it up to 11 and add just a little bit of grit."
The freedom for Weiner and McLaren to play the characters in their own way paid off, as many Marvel fans have called this iteration of the Guardians one of the best representations of the characters in any medium.
"I don't have words," McLaren says. "I've been a fan of Marvel and comics in general since I was a kid. So then to have people reach out and say 'you're my version of the Guardians', it's wild. It's an honour. I'm just so glad that we were able to do the Guardians justice for fans anywhere."
One of the key parts of successfully playing the Guardians of the Galaxy is the group banter, which is present throughout the entire game. Weiner and McLaren discussed what it was like working together, and specifically what it was like representing Rocket and Quill's unique relationship.
"What was nice is that we really gelled very quickly as a group," McLaren says. "We didn't really know each other but it was really nice because Eidos did such a great job with casting, we gelled immediately and I think that shows in terms of dialogue. We butt heads a lot in the game just by proxy of us becoming almost immediately best friends. That real-life dynamic really plays into the relationship you see in the game."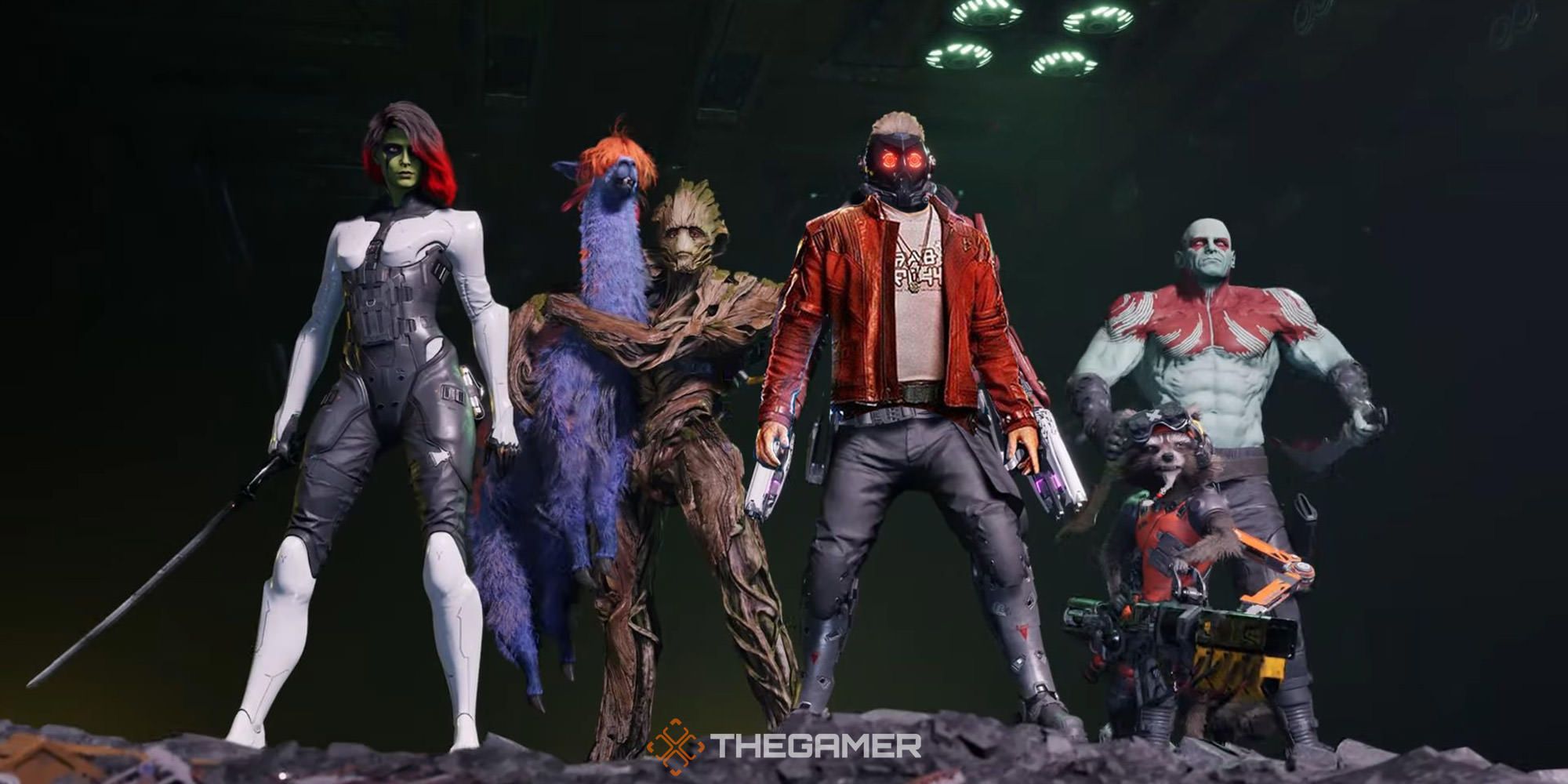 Weiner also spoke of how the closeness of the cast elevated the performance in-game. "You can watch a scene and then the cameras would stop and you'd be looking at us joking around and you sometimes could think that that was part of the scene. It was essential that we all hung out really well together."
Considering Square Enix's lukewarm reaction to the sales figures of Guardians of the Galaxy and some of the story threads that are left open by the end of the game, the big question of whether a sequel is on the cards remains. Thankfully, McLaren and Weiner are on-board if it gets greenlit and have some ideas for what they want to see.
"I'm just waiting for the call," McLaren says. "This project was a dream come true. And if there's a day that comes where we get a second game, it's a no-brainer. I would just like to see what Mary and her team come up with, their storytelling abilities are bar none the best I've ever had the opportunity to work with. I would just be open and excited to do whatever that team comes up with again."
Much like McLaren, Weiner says he'd be all in too. "In life, we get these really special opportunities that are once in a lifetime," he says. "I try to remain thankful that I got to spend four years with an amazing team playing a legendary character with other legendary people. Honestly, I would love to see more of Rocket's backstory. I just want to see more Rocket."
Source: Read Full Article