July's PS Plus Games Include Black Ops 4 And 2K Battlegrounds
PlayStation has announced its PS Plus line-up for July and it includes two PS4 games as well as a PS5 exclusive.
June is coming to an end and that means one thing and one thing only for PS Plus subscribers. The reveal of what games the service will be offering up for free this July. After a couple of weeks of rumors that A Plague Tale: Innocence would be a part of the July line-up, PlayStation has confirmed that is indeed the case and will be available exclusively to PS5 owners.
As is quickly becoming commonplace for PS5, A Plague Tale: Innocence's availability on PS Plus will actually mark the arrival of the next-gen version on the console. Fall Guys started a trend of debuting games via PS Plus which has resulted in a lot of success for most of the devs that have decided to do it. It also won't be the only PS Plus game available for free next month.
RELATED: I Hope WWE 2K22 Is The Reboot This Franchise Seriously Needs
While PS5 owners can enjoy the new-gen version of A Plague Tale, both they and PS4 owners will be able to download Call of Duty: Black Ops 4 and WWE 2K Battlegrounds absolutely free. Any Black Ops game being offered up free of charge is a big deal, and even though Battlegrounds didn't exactly receive rave reviews, the game is still less than a year old.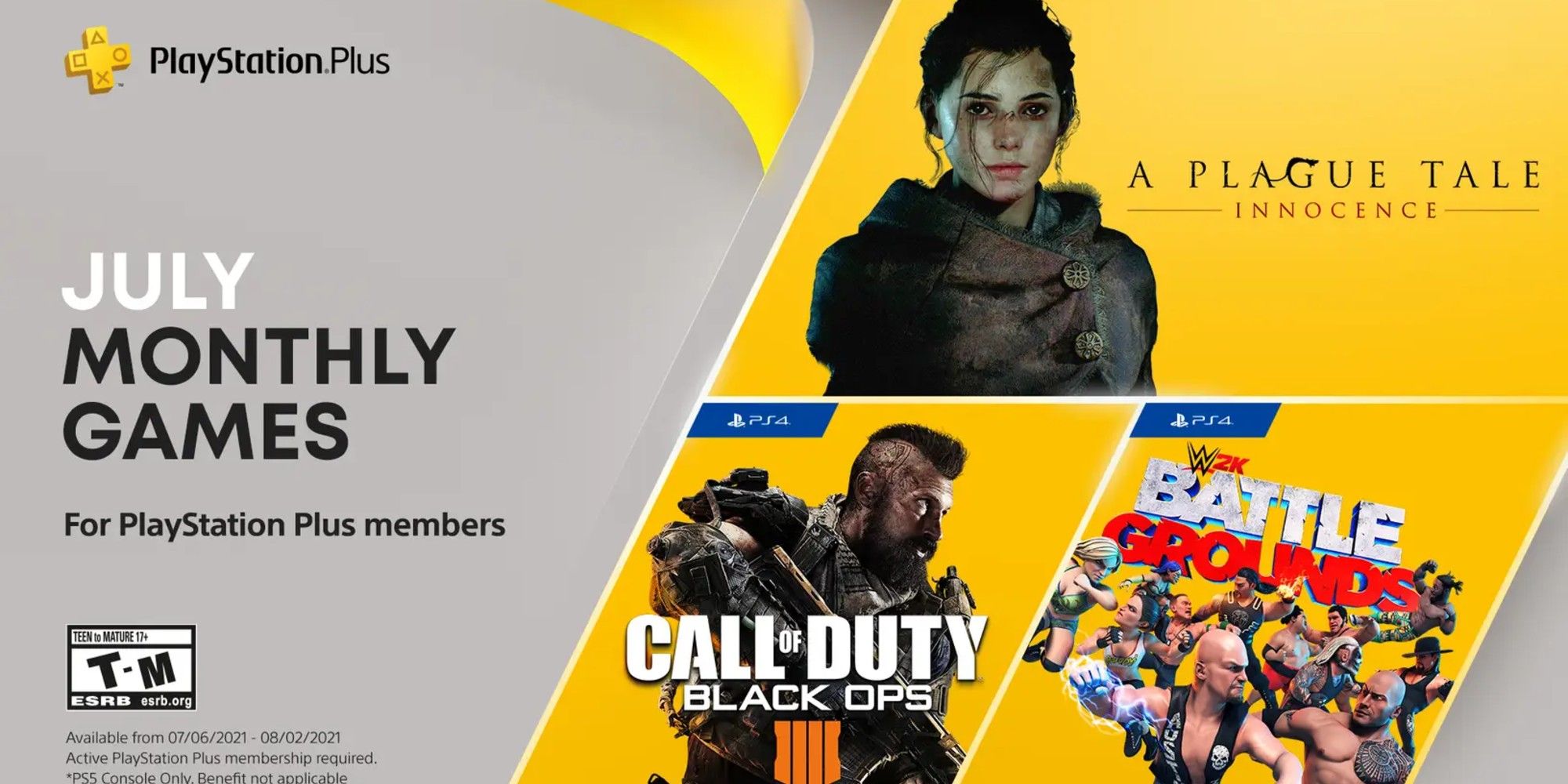 Battlegrounds, in particular, is likely coming to PS Plus in an attempt to fix the incredibly damaged WWE 2K brand. WWE 2K20 was released in 2019 and was judged by many to be one of, if not the worst wrestling game of all time, something reflected in our review of the game. WWE 2K took a year off from its main series and will return via WWE 2K22 later this year.
All three games will be available for free to PS Plus subscribers starting from July 6 and be replaced by the following month's free games on August 2. It should also be noted that while June's free games will return to full price on July 5, Virtua Fighter 5 Ultimate Showdown will not. The newest Virtua Fighter title will remain free for another month alongside July's PS Plus games.
Source: PlayStation Blog
NEXT: Breath Of The Wild Is The Best Designed Open World Ever Made, And The Rain Is Partly Why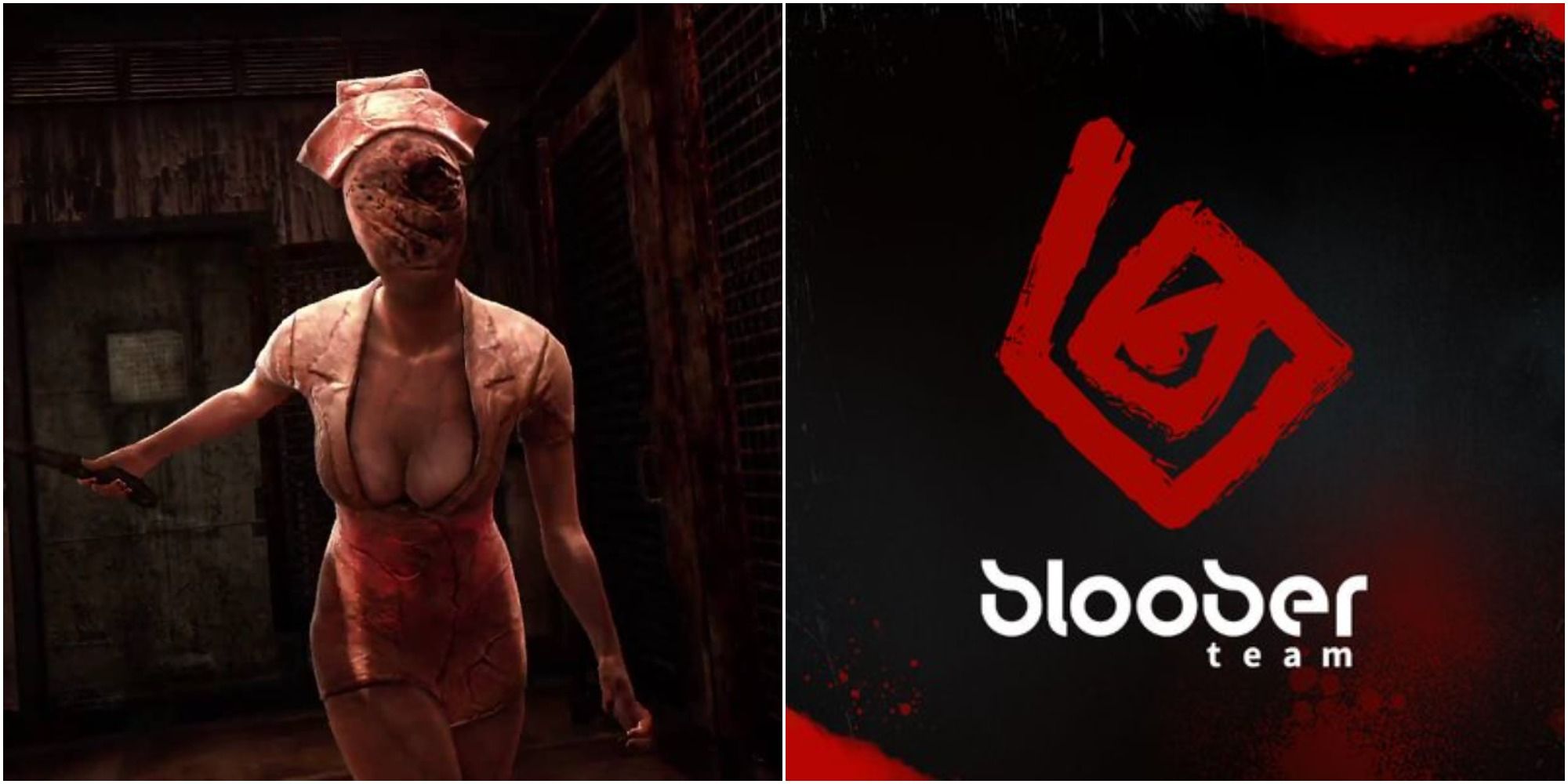 Konami and Bloober Team have announced the studios will be working together on new and existing IPs.
Game News
PlayStation Plus
call Of duty: Black Ops 4
WWE 2K Battlegrounds
A Plague Tale: Innocence
Josh has been gaming for as long as he can remember. That love began with a mild childhood addiction to the Sega Genesis, or Mega Drive since he lives in the UK. Back then, Sonic 2 quickly became his favorite game and as you might have guessed from his picture, the franchise has remained close to his heart ever since. Nowadays, he splits his time between his PS4 and his Switch and spends far too much time playing Fortnite. If you're a fan of gaming, wrestling, and soccer, give him a follow on Twitter @BristolBeadz.
Source: Read Full Article