Just Dance 2023: 10 Best Songs To Dance To
Just Dance 2023 has some fantastic songs, some of which are brand new to the series. Quite a few songs have returned as well, which you might recognize if you have played some of the past titles. Hits of old and new are here for you to dance the night away to. With over 50 songs, you have hours of dancing and fun awaiting you.
A new feature of Just Dance 2023 is online multiplayer, which allows you to battle it out with friends all over the globe. Additionally, this iteration also offers revamped visuals and a brand-new UI system. Here are our picks for the best Just Dance 2023 songs you will not be able to stop dancing to.
10/10

Bring Me To Life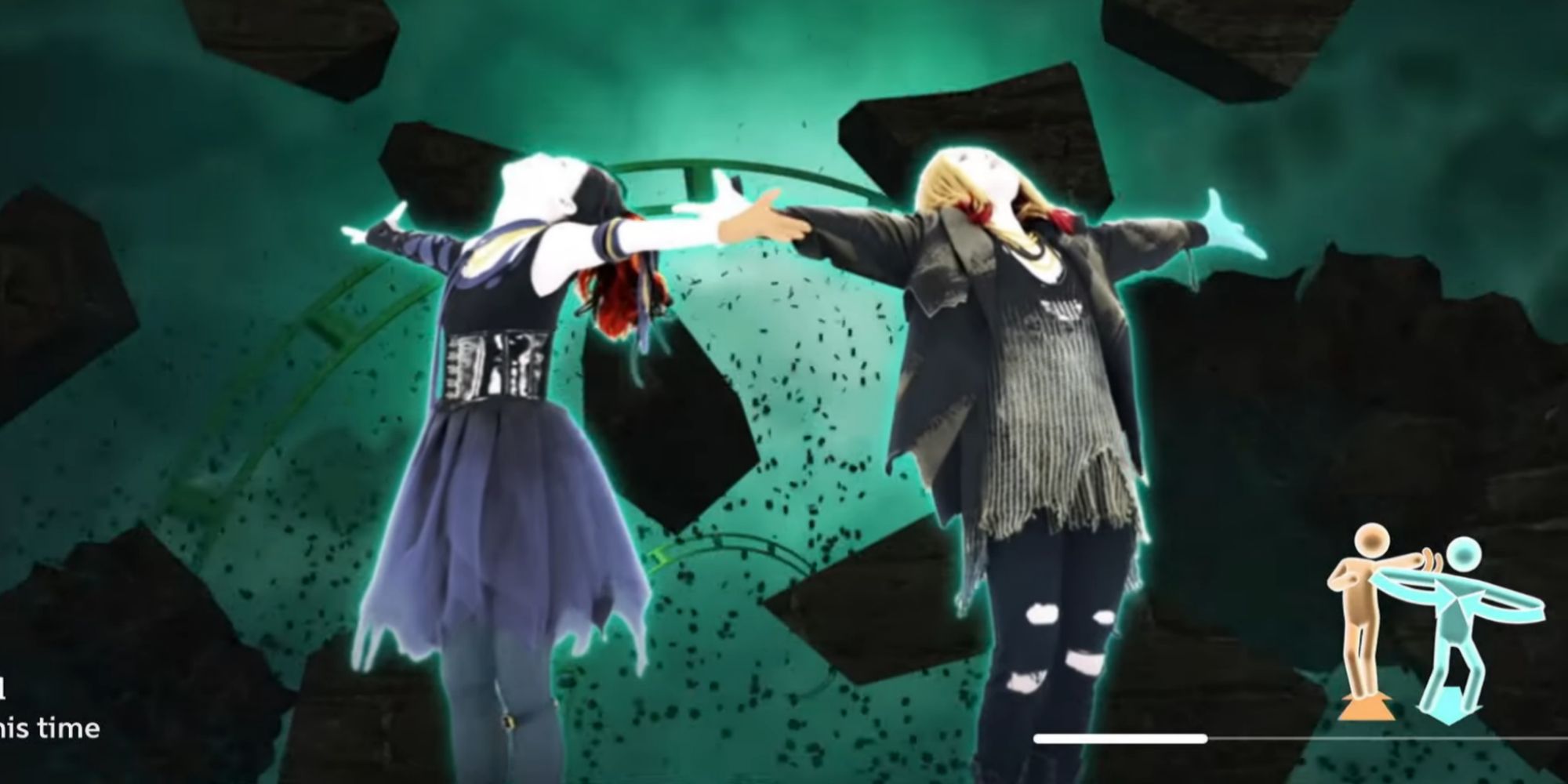 Bring Me To Life offers lots of rock you can experience with a friend. This dance is played as a duo and provides all sorts of dance moves utilizing your hands and feet. You will have to pay attention to keep up with the quick movements shown on the screen.
This is one of the more unique dances in Just Dance 2023, allowing the duet to cross in front and behind each other. But, since this dance relies on a partner, it's low on the list.
9/10

Radioactive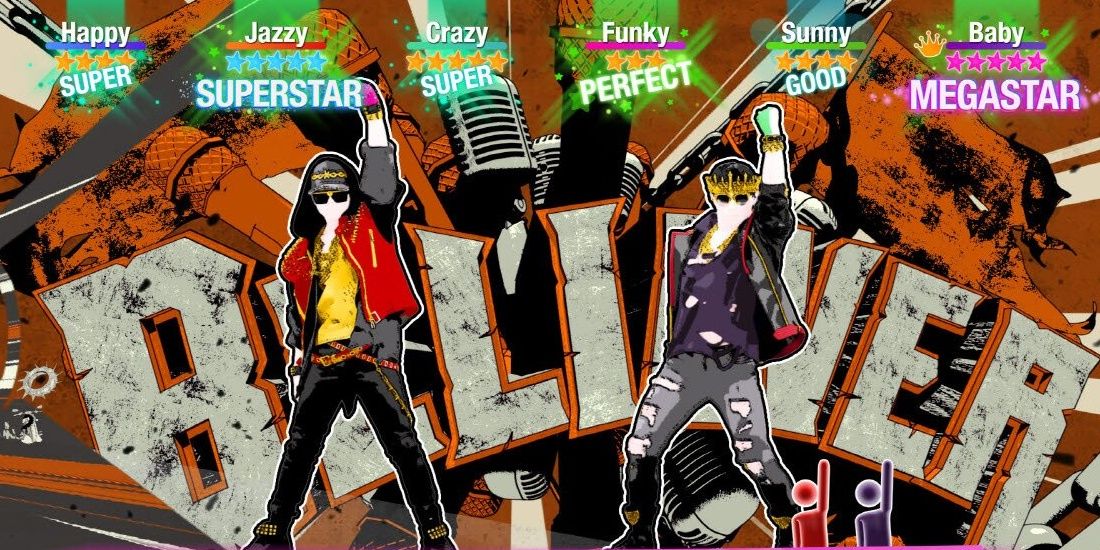 Imagine Dragons' hit song remains a staple on Just Dance. Radioactive returns for this year's game, including a brand-new format – a trio dance. This dance, while simple, can get quite fun when you start racking up combos.
Online play during this song is quite a good time with a group of friends. You can always rely on Radioactive, with this year's iteration being the strongest one yet for the Just Dance series.
8/10

Wannabe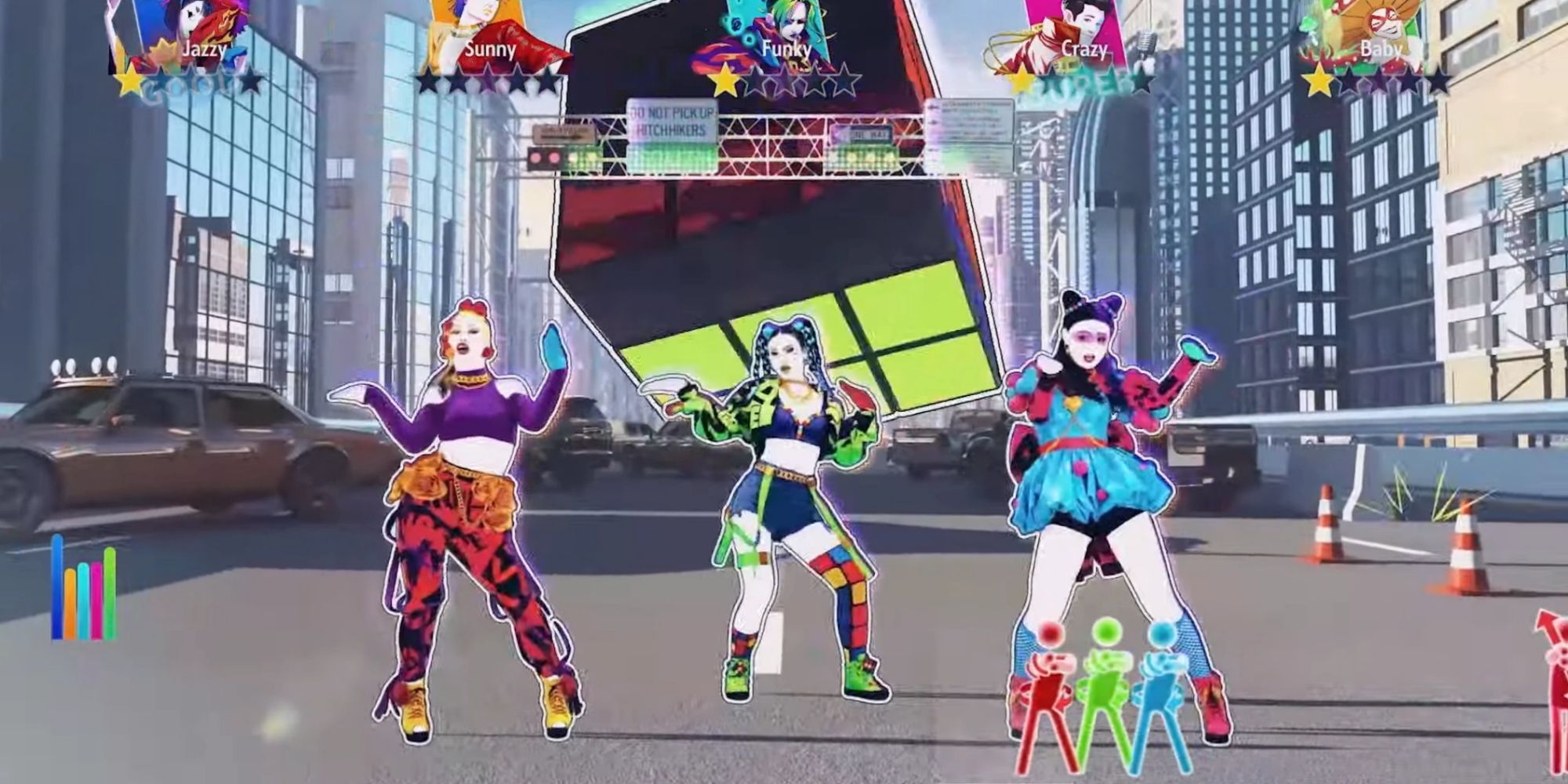 Wannabe offers crazy shots of color and an amazing trio dance for you to experience. This dance can be quite difficult if you do not know what you are doing, so be sure to get in a few practice rounds before goin for the high score. Arm movements and quick downward squats are present throughout.
Unlike some other group dances, almost all of Wannabe is in unison. This means that you and your group must time your dance moves, or else your points will be docked since for not being in sync.
7/10

Numb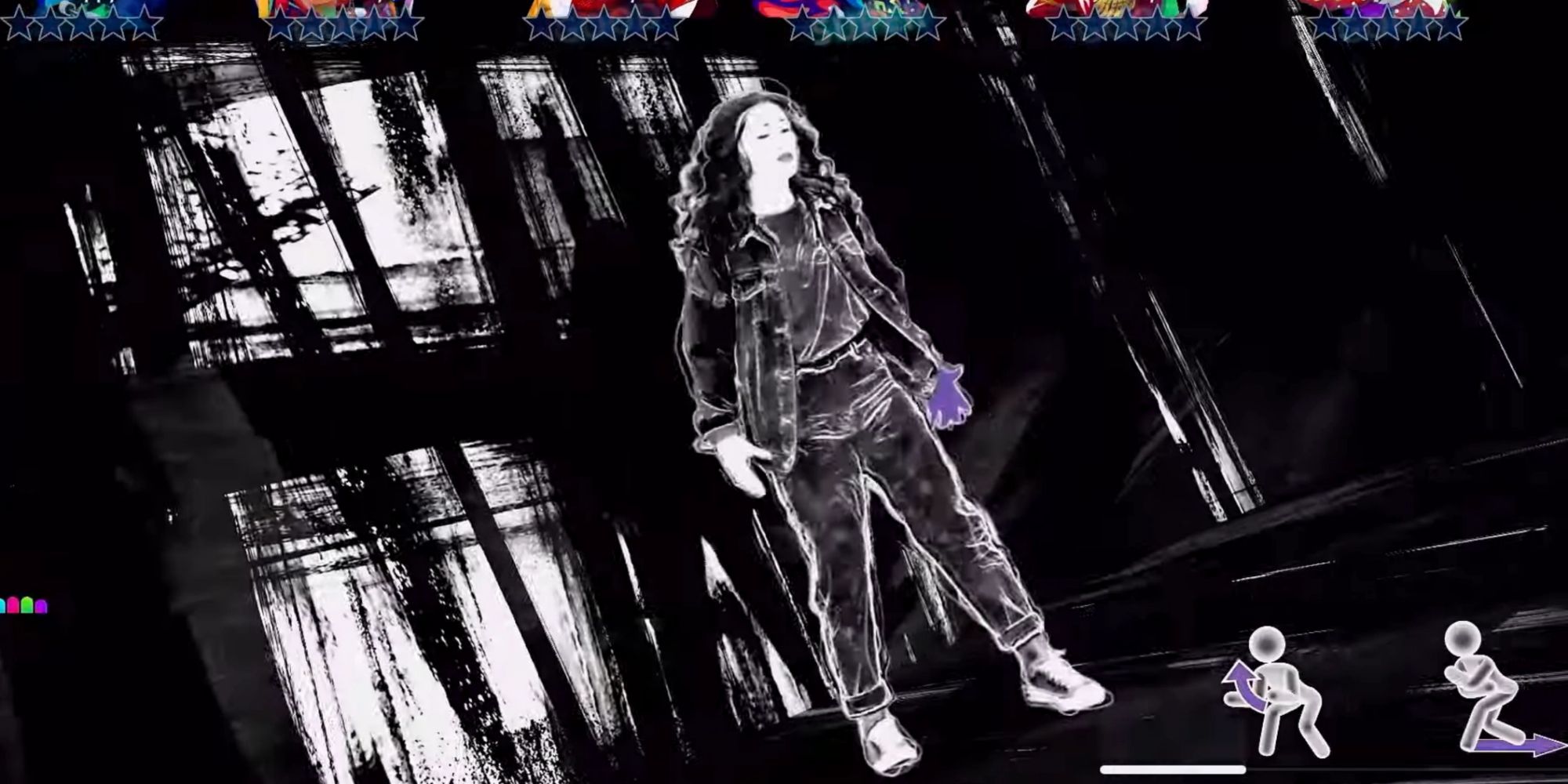 Linkin Park never fails to lead to a fantastic Just Dance session. Expect to find yourself singing along as you follow the model to perfect your score. This song is difficult and offers two gold moves involving spiraling your arms quickly around your body.
The backgrounds change a lot as the song goes in and out of the chorus, but do not let that distract you from smashing your high score on this fantastic song.
6/10

Dynamite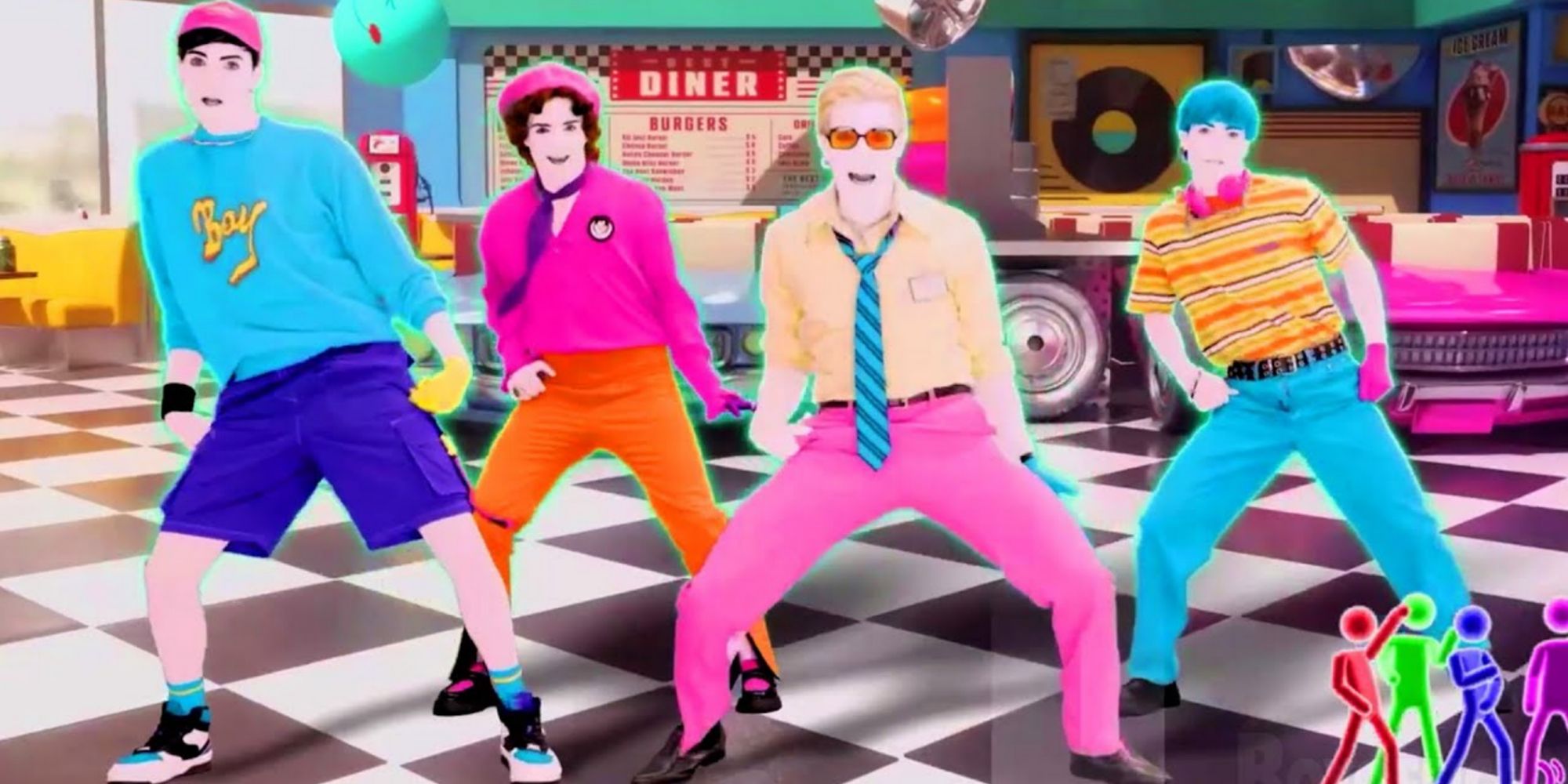 The hit song by BTS makes for a grand time in Just Dance. For the choreography, inspiration has been taken from the dance routines by BTS itself. Quick movements bursting up with speed have to happen to score well in this song.
For all BTS fans, this is a great way to get in tune with the group's routines. Dynamite is so much fun to perform with friends online, and can get extremely competitive when it comes to the score.
5/10

Locked Out Of Heaven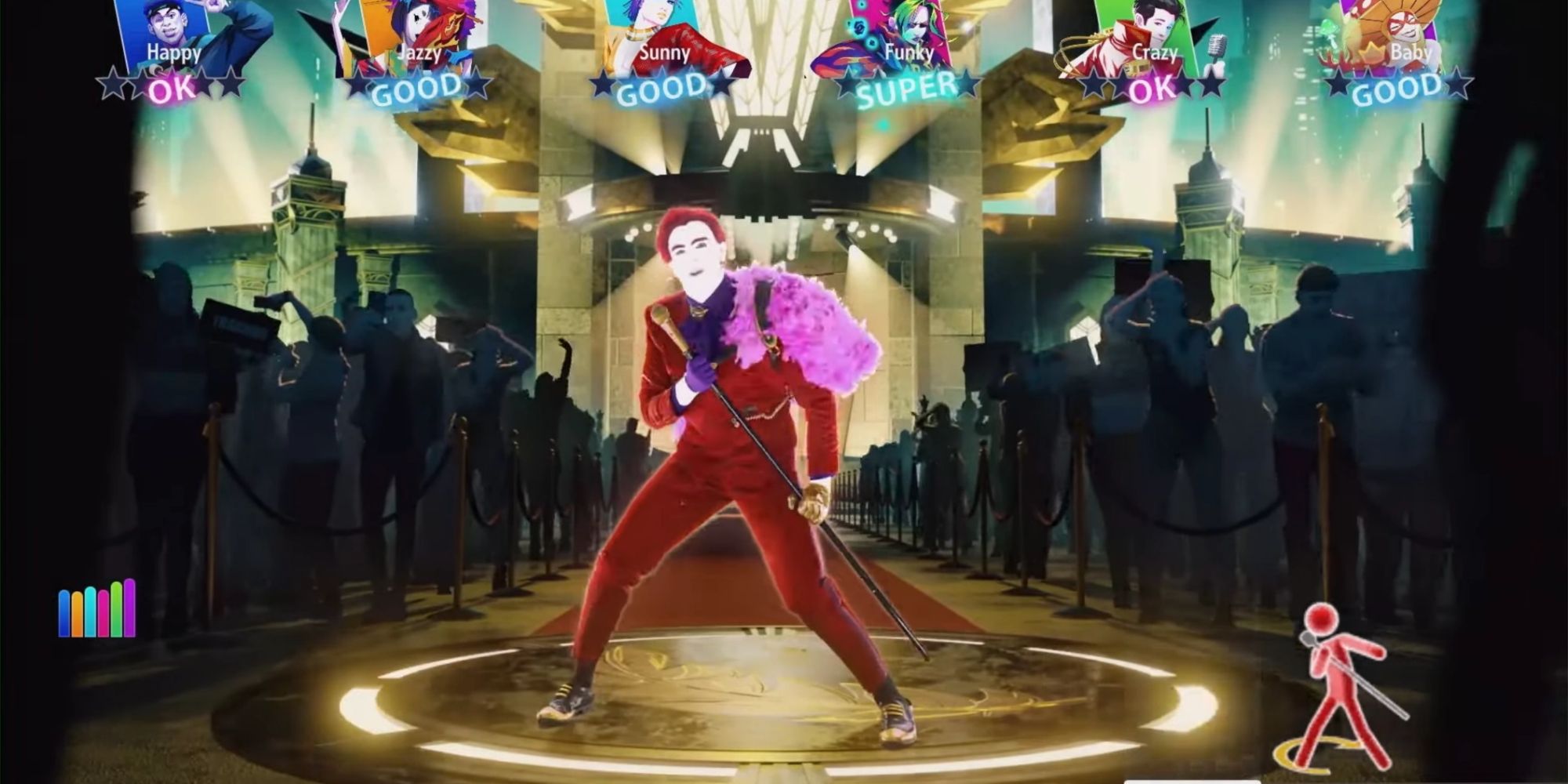 As you might expect with a Bruno Mars song, this Just Dance iteration is extremely flashy. The movements and dances are extremely unique, as they have you act as if you are holding a microphone. This song is moderate in difficulty, however, you can easily find yourself replaying it over and over.
The background is very flashy, akin to lights surrounding a performer on stage. You will feel as if you are performing in front of a crowd with Locked out of Heaven, making this song unique.
4/10

Toxic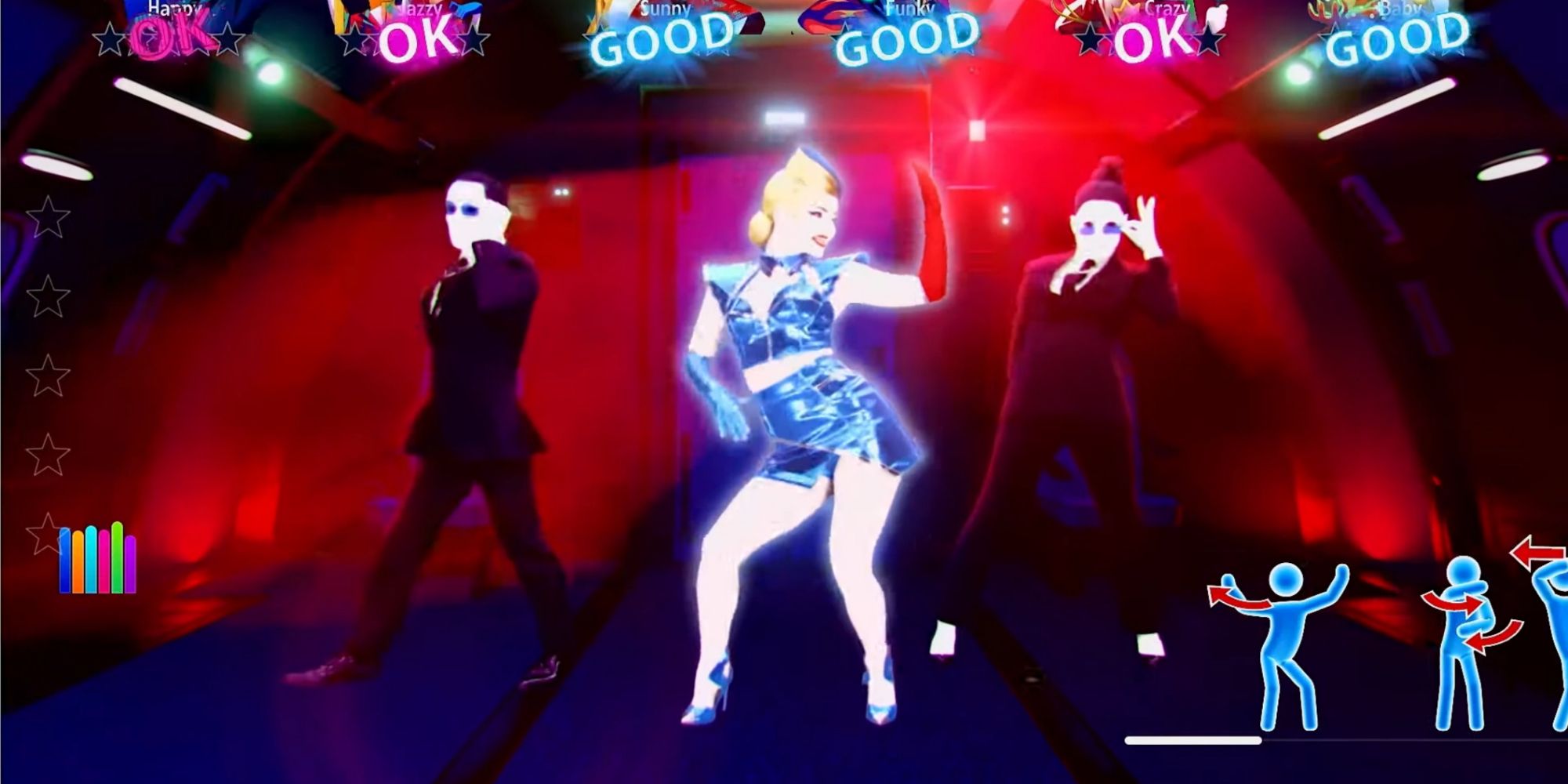 It wouldn't be a Just Dance game without a Britney Spears song. Toxic, arguably one of her most popular songs, offers a fantastic set of dance moves for you and your friends to battle it out.
This song offers quite a workout, with heavy use of pointing gestures, both in front of you and sideways. In addition, precise hand movement comes into play during the chorus. This song is a great choice for the brand-new online multiplayer.
3/10

As It Was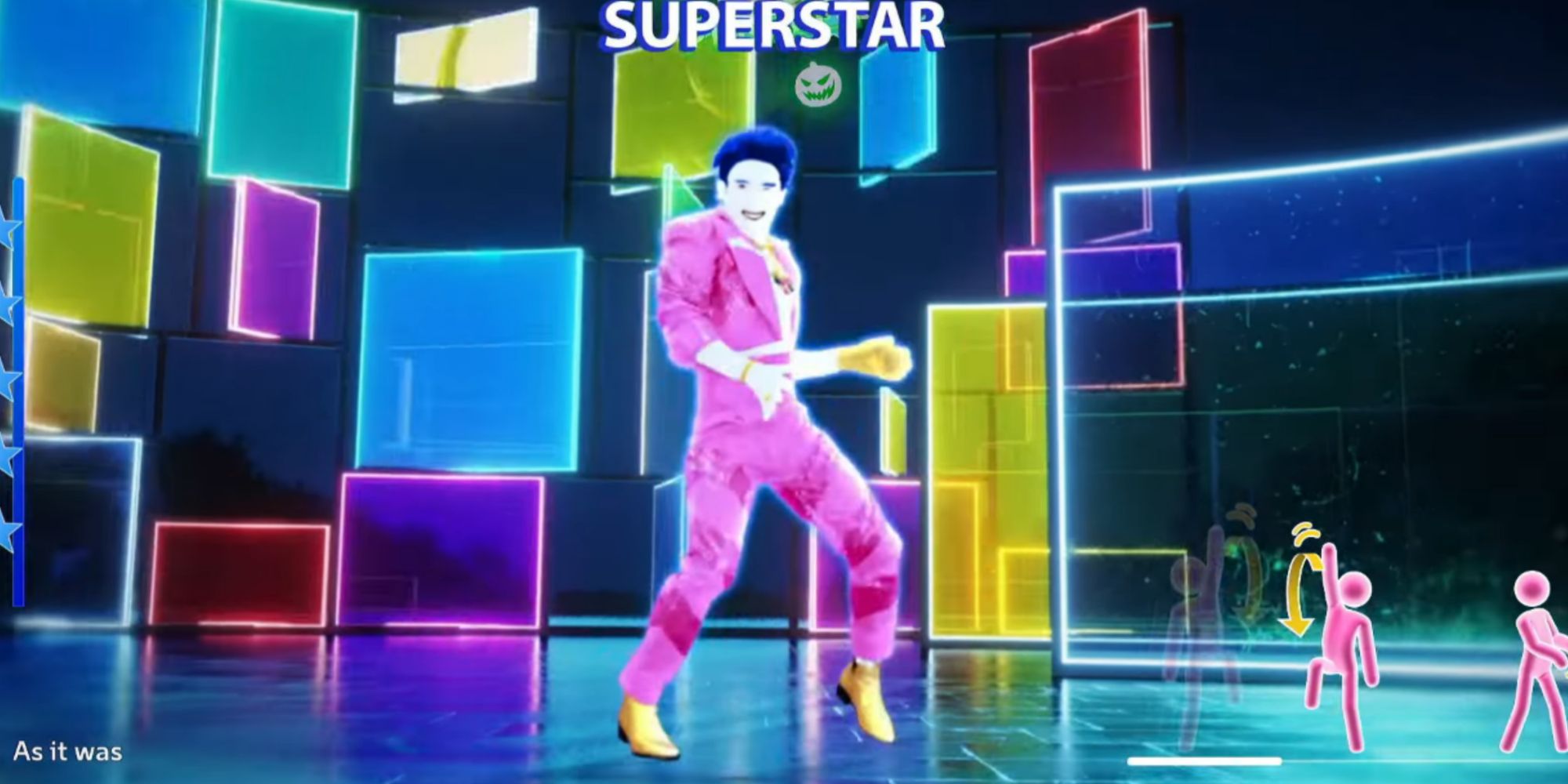 As it Was happened to be one of 2022's most popular songs, so it's not a surprise that it makes this list. The Just Dance version of this song offers lots of jumping, tugging of the shirt, and all sorts of moves that stand out. For those looking for a workout, As it Was offers something comparable to one of the Ring Fit Adventure courses.
As the song progresses, the moves will get more difficult. You should ideally practice As it Was a few times to get the key movements down for high scores. The visuals also stand out, with the song's latter half exploding with color throughout.
2/10

Danger! High Voltage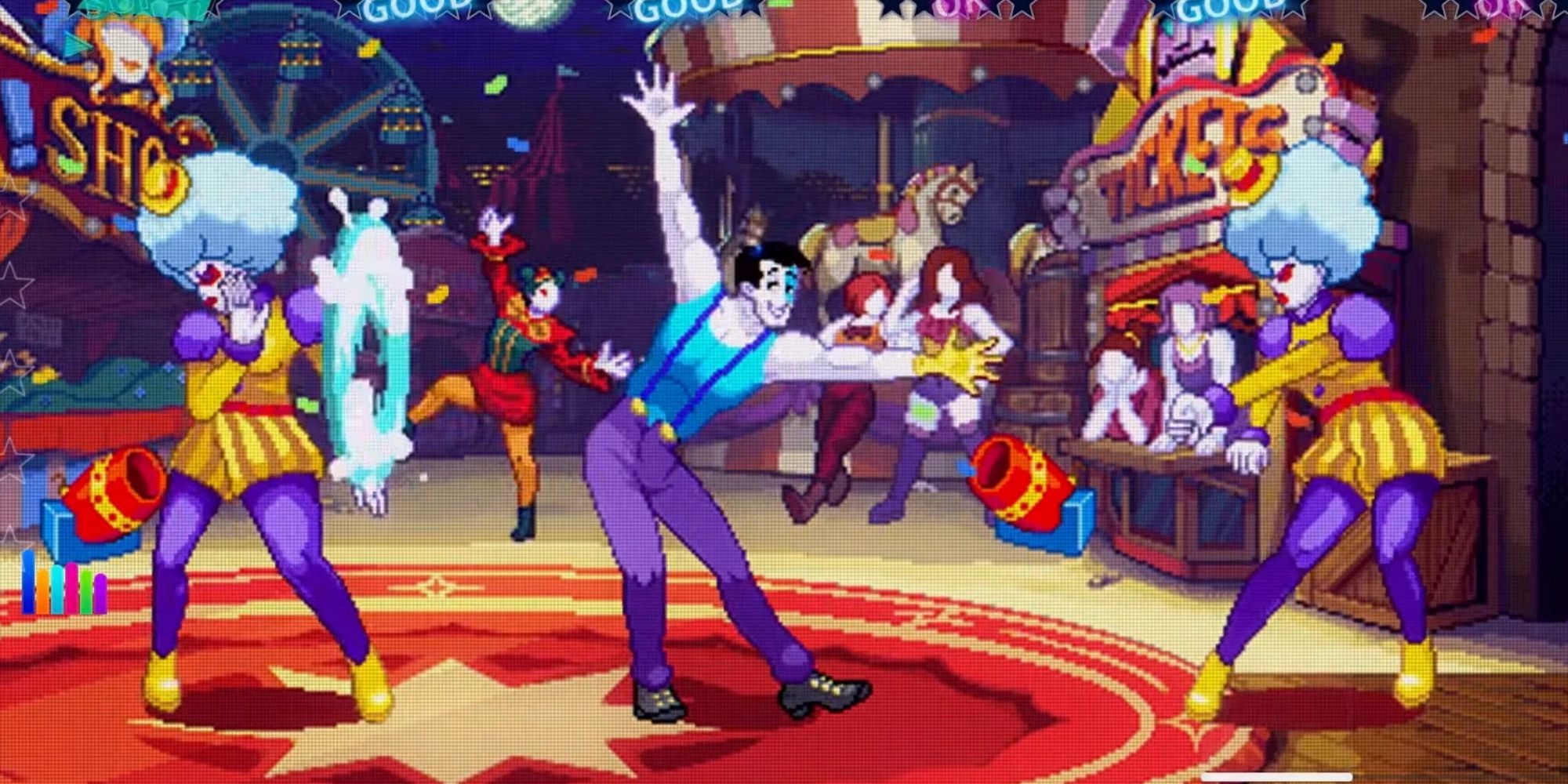 Danger! High Voltage arguably has some of the most unique stylizations and backgrounds in Just Dance 2023. The screen has a pixilated effect, which offers a different experience.
You can expect some fantastic dance moves to accompany this fantastic song. You will find yourself ducking and using arm movements every few beats, which can get extremely challenging on higher difficulties.
1/10

Heat Waves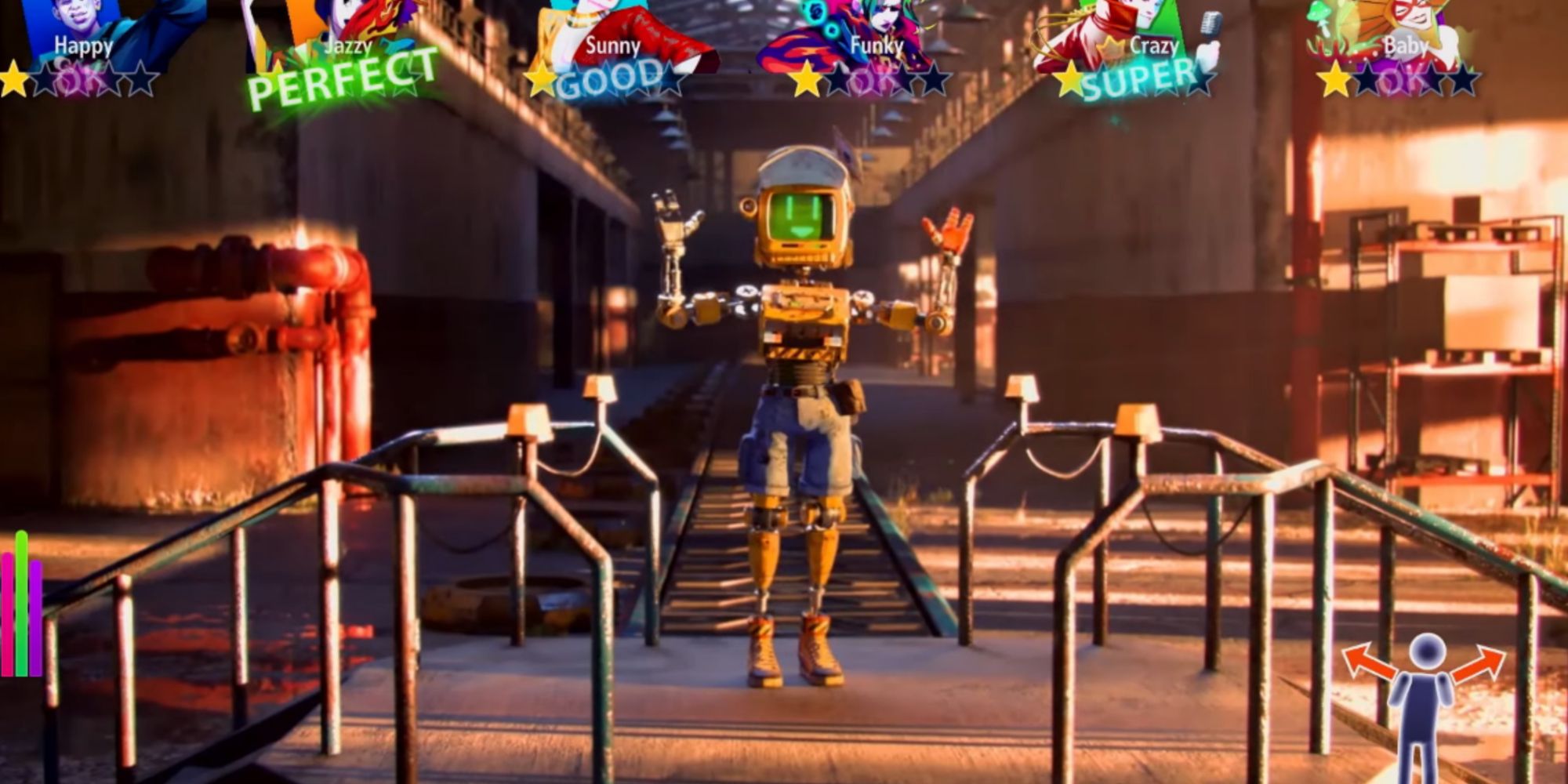 Glass Animals offers one of the catchiest songs available in Just Dance 2023 with Heat Waves. This song has a fantastic background and player model, with a Robot wandering around an abandoned factory dancing. Some of the moves are related to the robot, such as powering down to the ground and powering on once again.
Heat Waves sticks out as one of the best songs available in this year's title. You will find yourself replaying this one over and over again.
Source: Read Full Article