Kingdom Hearts Team Is Already Working On "Something New"
Kingdom Hearts 3 might be in the hands of fans, but the series isn't done yet, as Tetsuya Nomura has revealed that the developers of the game are already working on something new.
The entirety of the Kingdom Hearts franchise up to this point takes place in something called the Dark Seeker Saga, which concluded at the end of Kingdom Hearts 3. There are still Kingdom Hearts mobile games in development, as well as the upcoming rhythm game Kingdom Hearts: Melody of Memory, but the future of the mainline entries has been left up in the air.
Related: There's A Strange Space Invaders Reference In Kingdom Hearts 3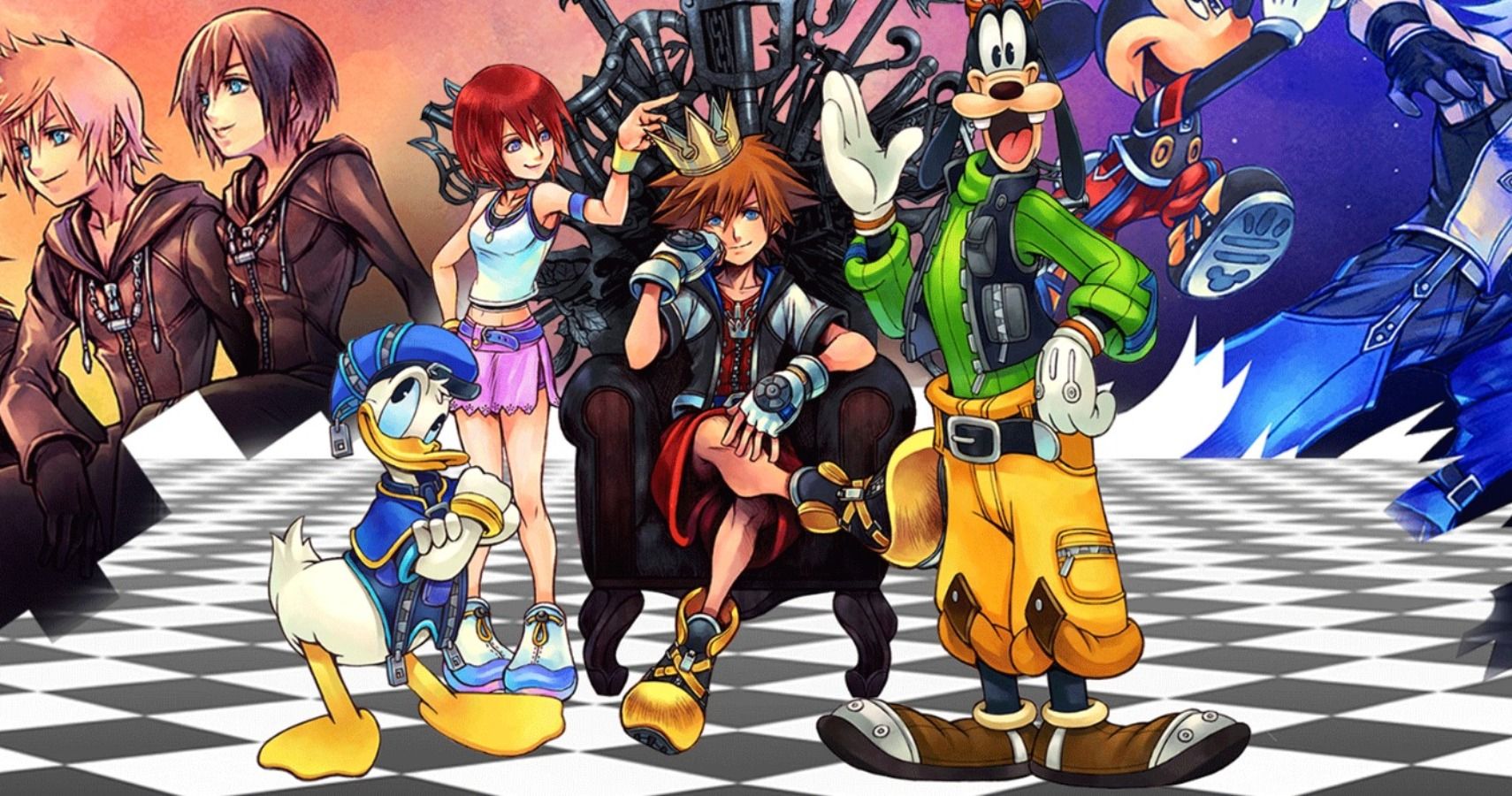 Kingdom Hearts series creator Tetsuya Nomura was recently interviewed by Famitsu magazine, which is currently being translated by aitaikimochi on Twitter. The interviewer asked Nomura about the future of the Kingdom Hearts series, as not all of the mysteries were answered at the end of Kingdom Hearts 3. According to Nomura, he already has something in mind for the next installment of the series, and that it could be released in 2022, to mark the 20th anniversary of the series.
Nomura clarified that the next game won't be Kingdom Hearts: Melody of Memory and that it will "surprise" fans of the series. It sounds like Nomura could be working on another spin-off title, one that links the events of the Dark Seeker Saga to the next phase of the series, before it officially continues in Kingdom Hearts 4. If this game is coming in the next two years, then it will likely be released on the PS5 and Xbox Series X, especially considering Square Enix's growing relationship with Microsoft.
It's debatable how much time Nomura will have to dedicate to the Kingdom Hearts series in the future, considering that he is likely to resume co-directing duties on the sequel to Final Fantasy 7 Remake in the near future. The fans of the Kingdom Hearts series had to wait almost fifteen years between the release of 2 and 3, and it's possible that a similar wait could happen for the next installment in the series, depending on what happens within Square Enix in the future.
Next: There's a Kingdom Hearts Rubik's Cube For Some Reason
Source: Read Full Article