Madden 23 Player Ratings: Best Overall Wide Receivers, Ranked
The NFL season is fast approaching, and with that comes a whole new set of Madden ratings. Madden 23 has promised big changes to the well-worn formula, a fitting change of pace for the first game in the series to be released since John Madden's passing. While he may not be with us anymore, his legacy is still felt in each release. The internet has been abuzz with the typical screaming and yelling you'd expect from the intersection of video games and sports, with ferocious debates over each new player rating that drops.
The first set to be released was Wide Receivers, arguably the NFL's deepest position. Never before has there been so much star power at the position and these controversial ratings bear that out. With so many great players lined up out wide, it's more important than ever to choose a team with a true superstar, and these ratings will help you find the perfect fit.
10

Amari Cooper, Cleveland Browns, 90 OVR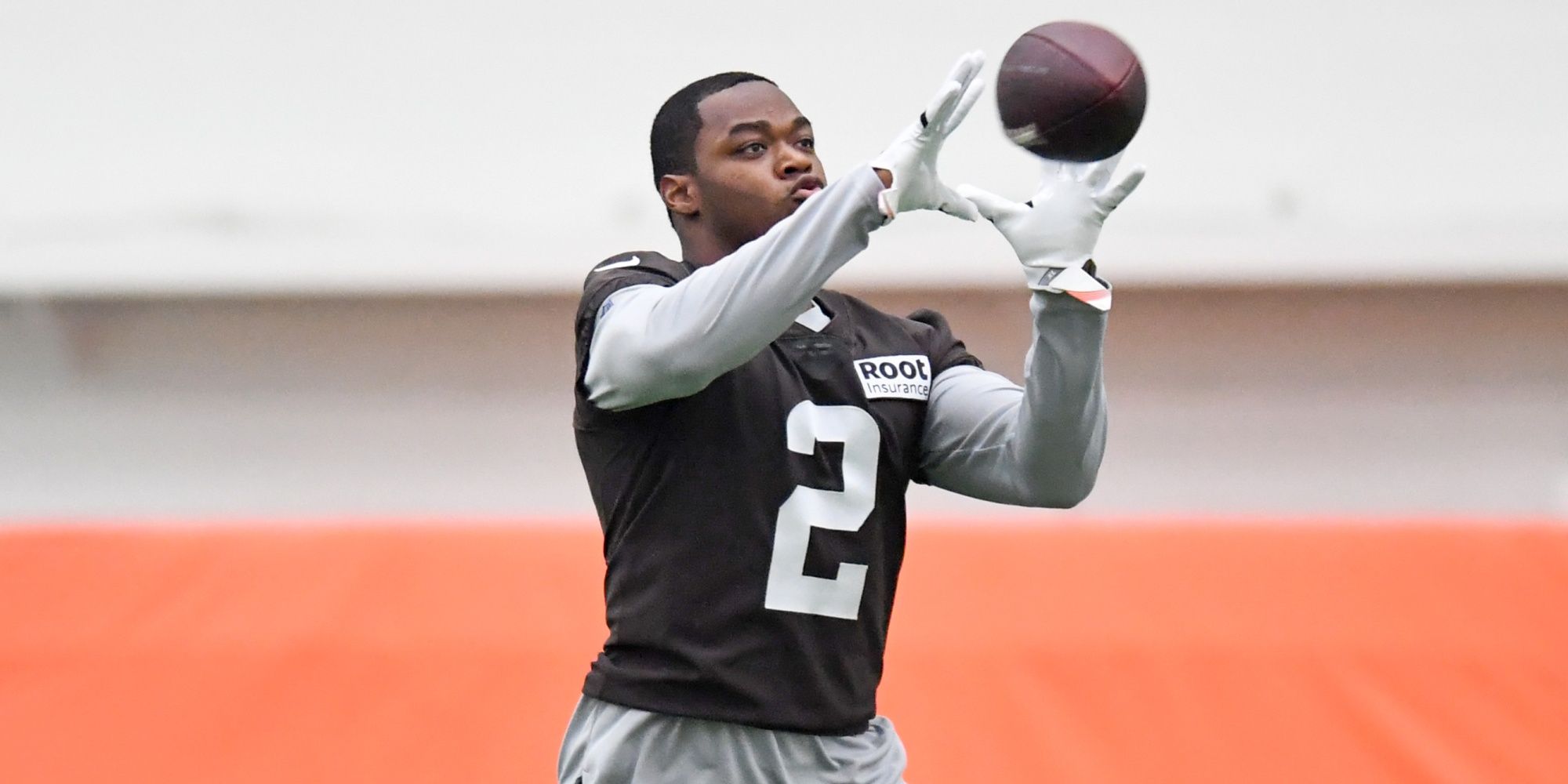 If you're looking for a technician in your receiving corps, Amari Cooper is an excellent choice. The savvy veteran is an elite route runner who has produced at a high level since his rookie year in 2015.
After an off-season trade saw him move from the Dallas Cowboys to the Cleveland Browns, Cooper is expected to be the team's top pass-catching option. The injury bug has plagued Cooper at times, resulting in a low Injury rating of 87, but when on the field, he's a reliable option at every level.
9

Keenan Allen, Los Angeles Chargers, 91 OVR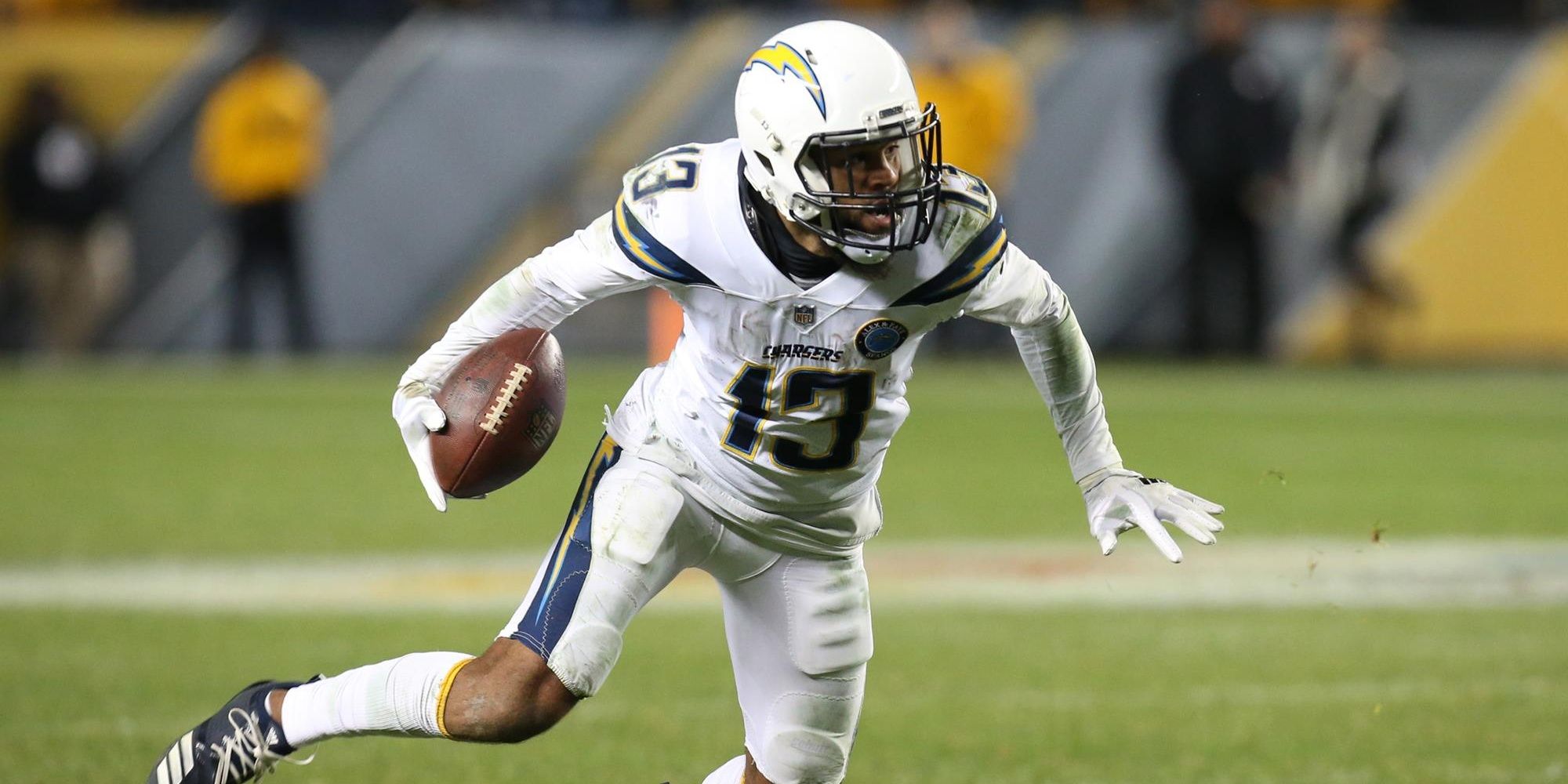 Yet another highly polished route runner, Keenan Allen leads an exciting receiving corps in Los Angeles. With an electric young quarterback in Justin Herbert, Allen uses his ballet dancer-like feet and ability to separate to win on the field.
His footwork at his height and weight is something to marvel at. His speed rating (88) leaves something to be desired but he more than makes up for that shortcoming with a 92 agility rating. Whether in the slot or outside, leaving him in single coverage is a death sentence for any defense.
8

Terry McLaurin, Washington Commanders, 91 OVR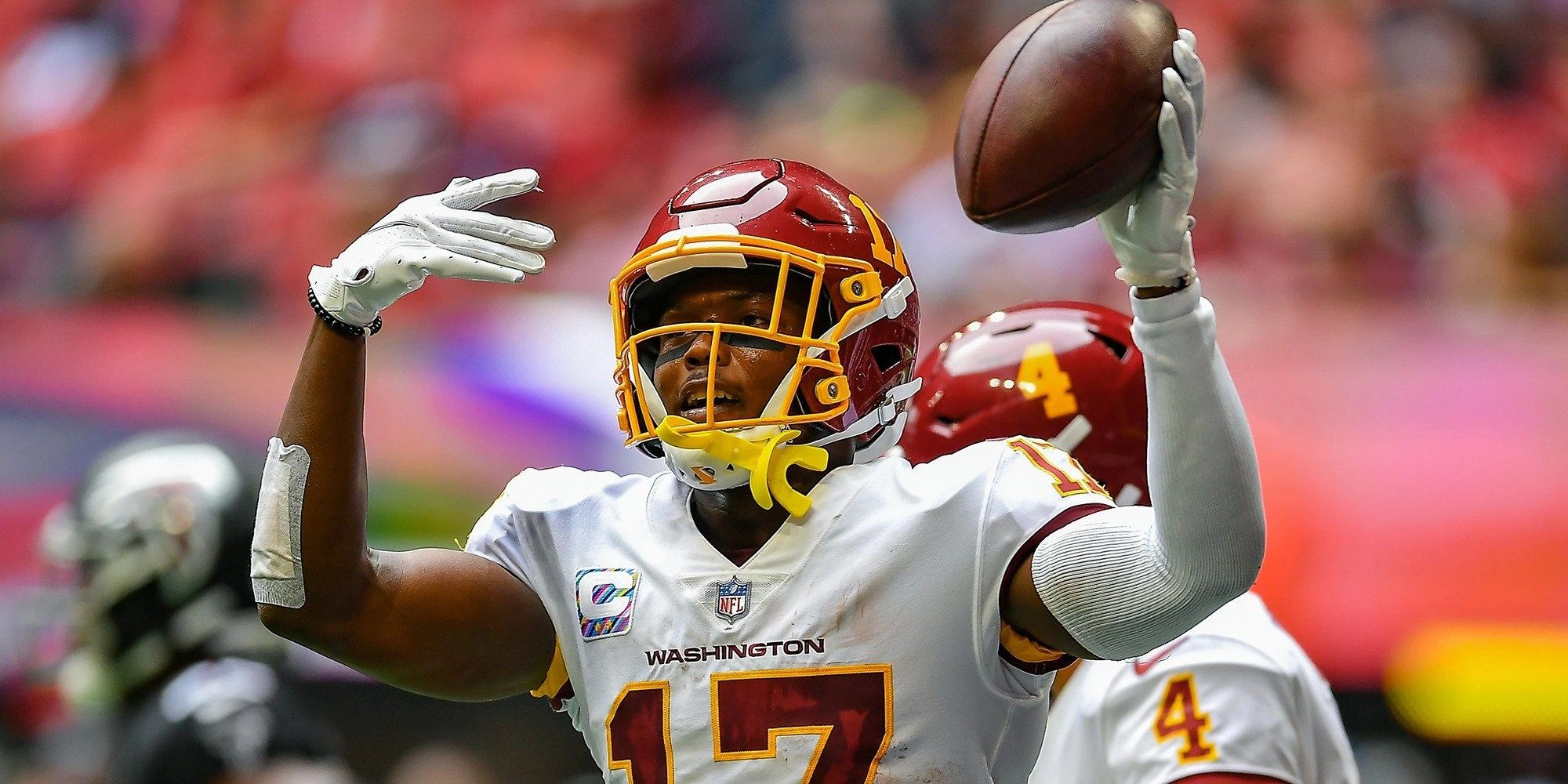 Years of mediocre quarterback play haven't slowed down Terry McLaurin's ascent to the mountaintop of Madden wide receivers. He comes in tied with Keenan Allen for the eigth best wideout in the game. His 94-rated speed is second to only Tyreek Hill's 99-rated speed (more on him later) and it shows on the field.
7

Mike Evans, Tampa Bay Buccaneers, 92 OVR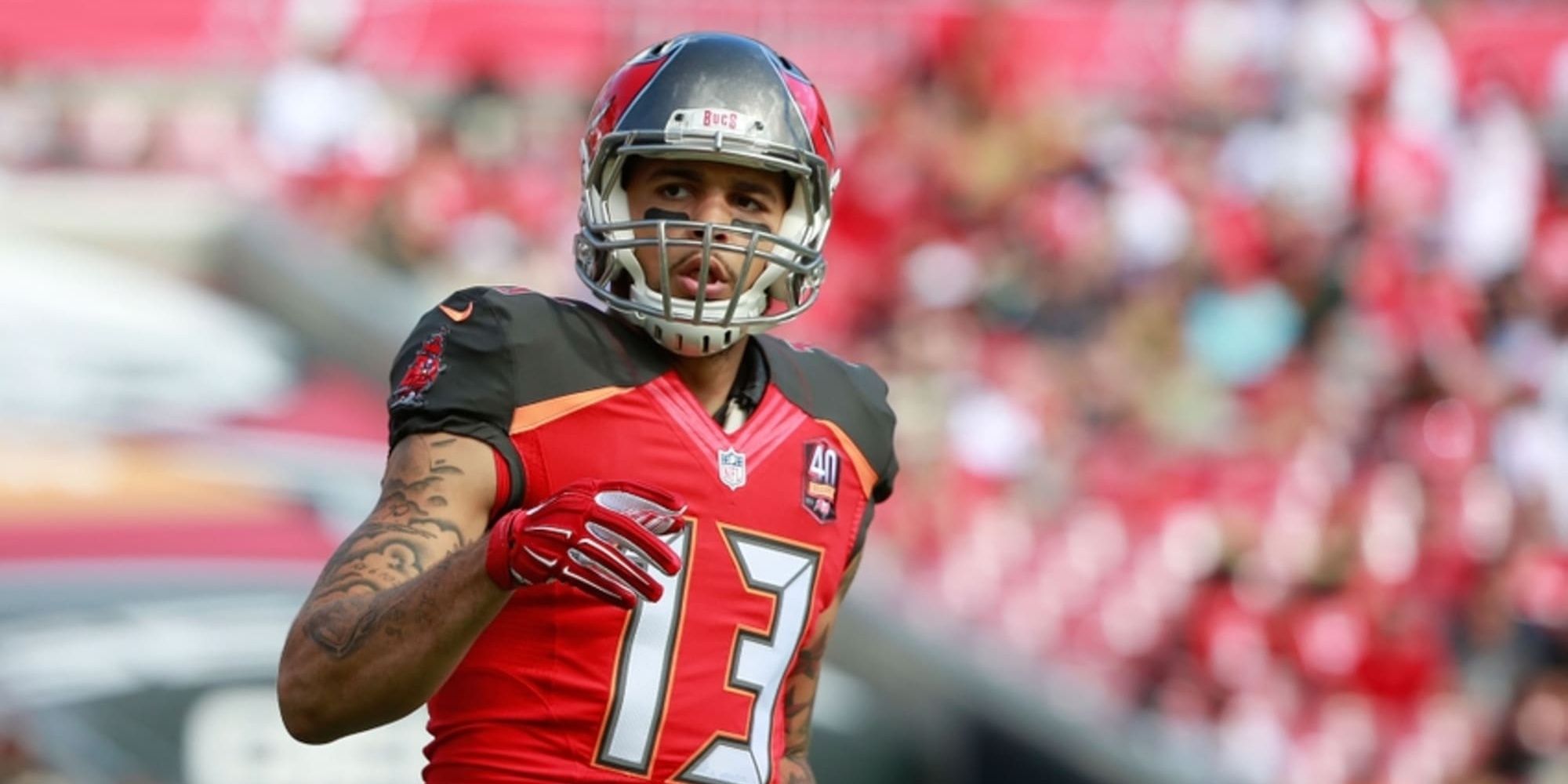 Mike Evans is a bully on the field. While he is by no means slow, what he lacks in speed (90 OVR) is made up for by his massive, 6'5", 231 lb. frame. His impressive athleticism helped guide the Buccaneers to a Super Bowl title and put his name in the NFL record books.
Evans is the only player in NFL history to begin his career with eight consecutive seasons with 1000 receiving yards. His 96-rated jumping ability is the ultimate luxury, allowing you to throw it up anywhere near him and complete the throw, like many of his previous quarterbacks have done.
6

Justin Jefferson, Minnesota Vikings, 93 OVR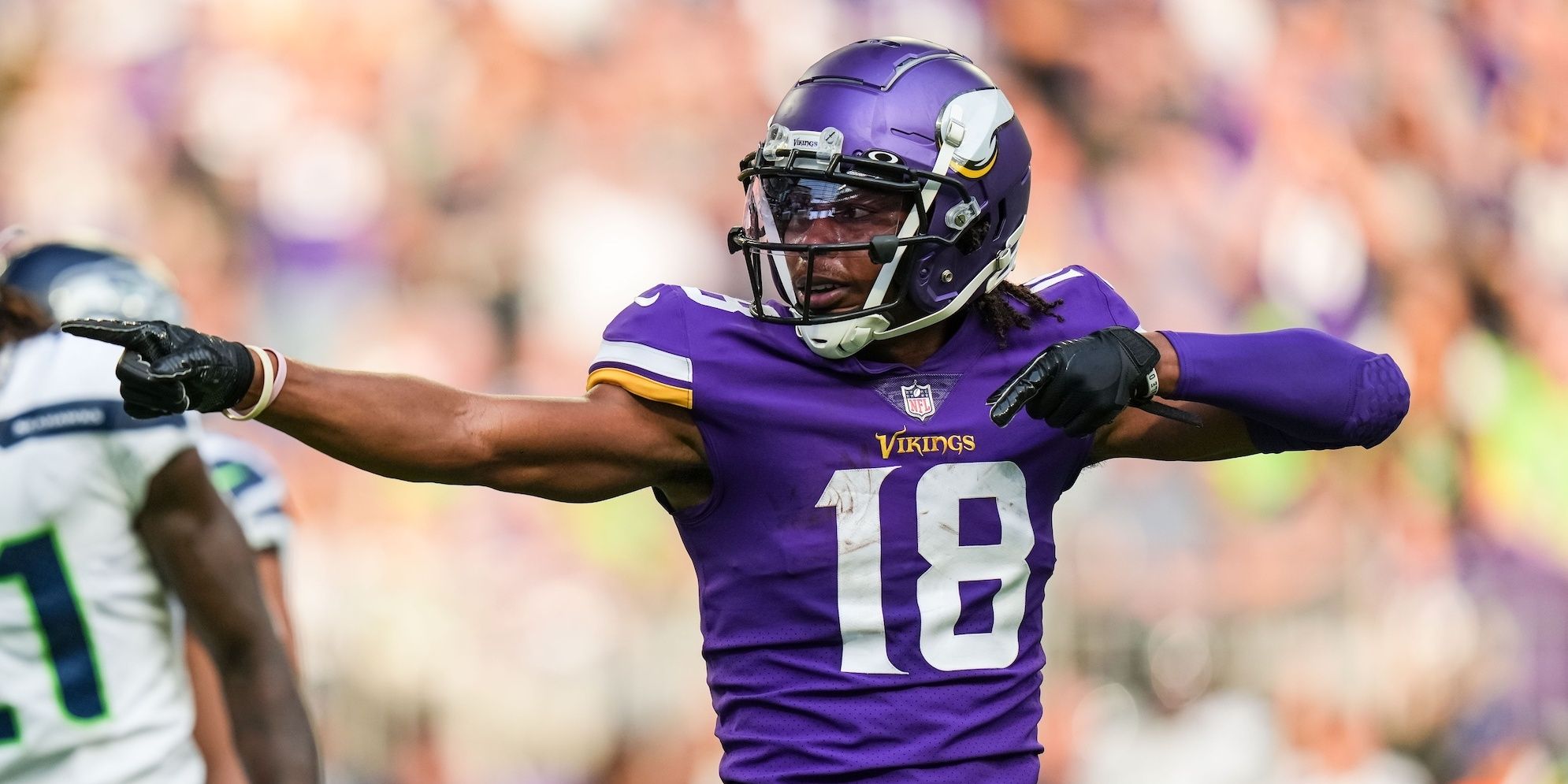 Justin Jefferson may be the young gun in this year's top 10 receivers, but make no mistake about it, he plays with all the know-how of a veteran. With short, medium, and deep route running ratings of 92, 92, and 93 respectively, Jefferson can win at all three levels, forcing defenses to pick their poison.
He was one of the best receivers vs. press coverage in the league the last two years, as evidenced by his 95-rated release. All these attributes prove why Jefferson is off to a historic start just two years into his career.
5

Stefon Diggs, Buffalo Bills, 95 OVR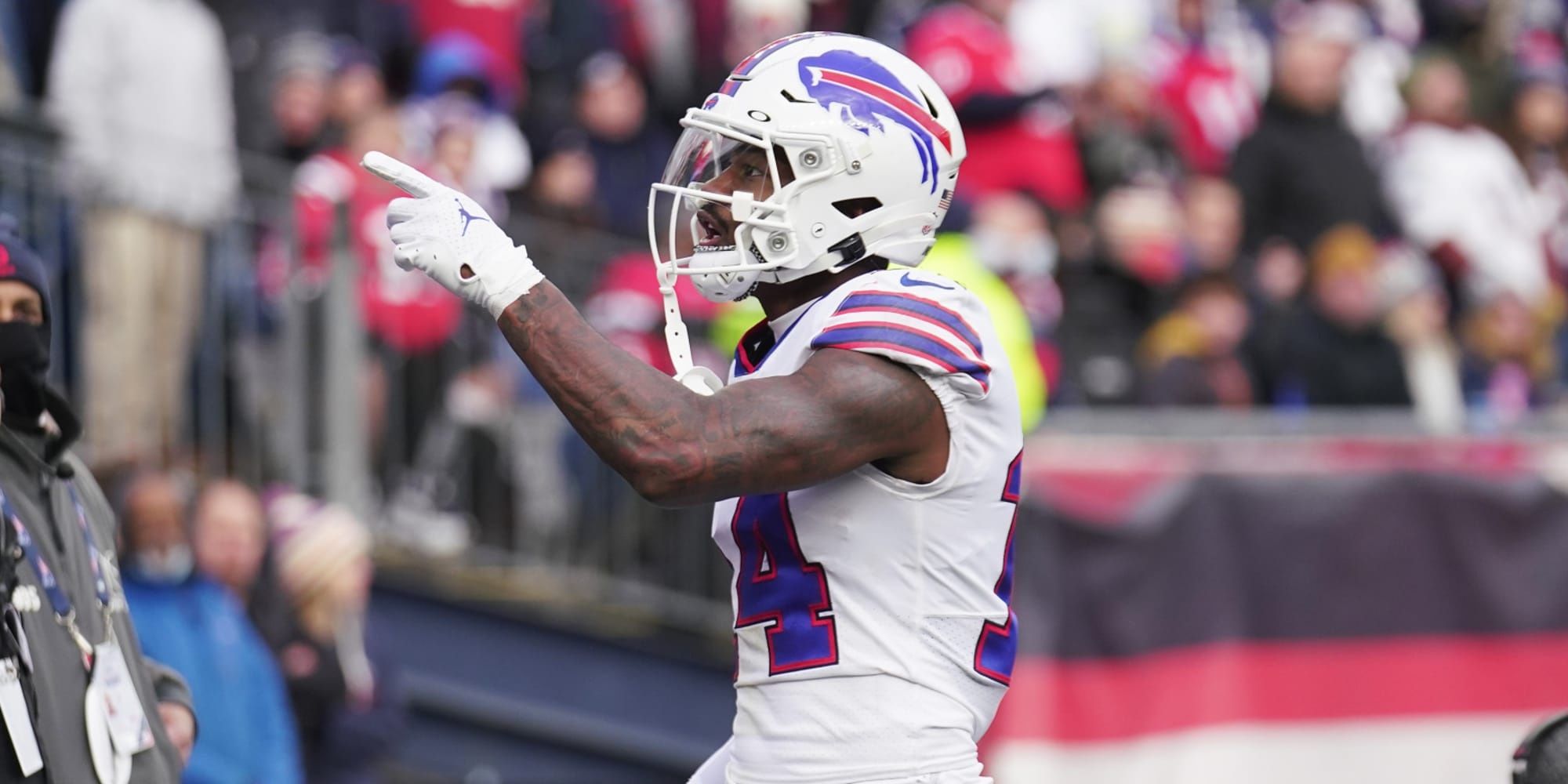 Watching Stefon Diggs run routes could be an exhibit in the Louvre. He is an all-around receiver with too many elite skills to name, but his ability to win at the line of scrimmage may stand above them all. His quick feet and strong hands help make the Buffalo Bills' elite offense tick.
Once the ball is in his hands, and it will be with a 98 catch rating, you're doomed. His 97-rated juke moves will leave your corner in the dust as he trots into the end zone. The Bills may be a Madden 23 cheat code all thanks to the electricity Diggs brings on the field.
4

DeAndre Hopkins, Arizona Cardinals, 96 OVR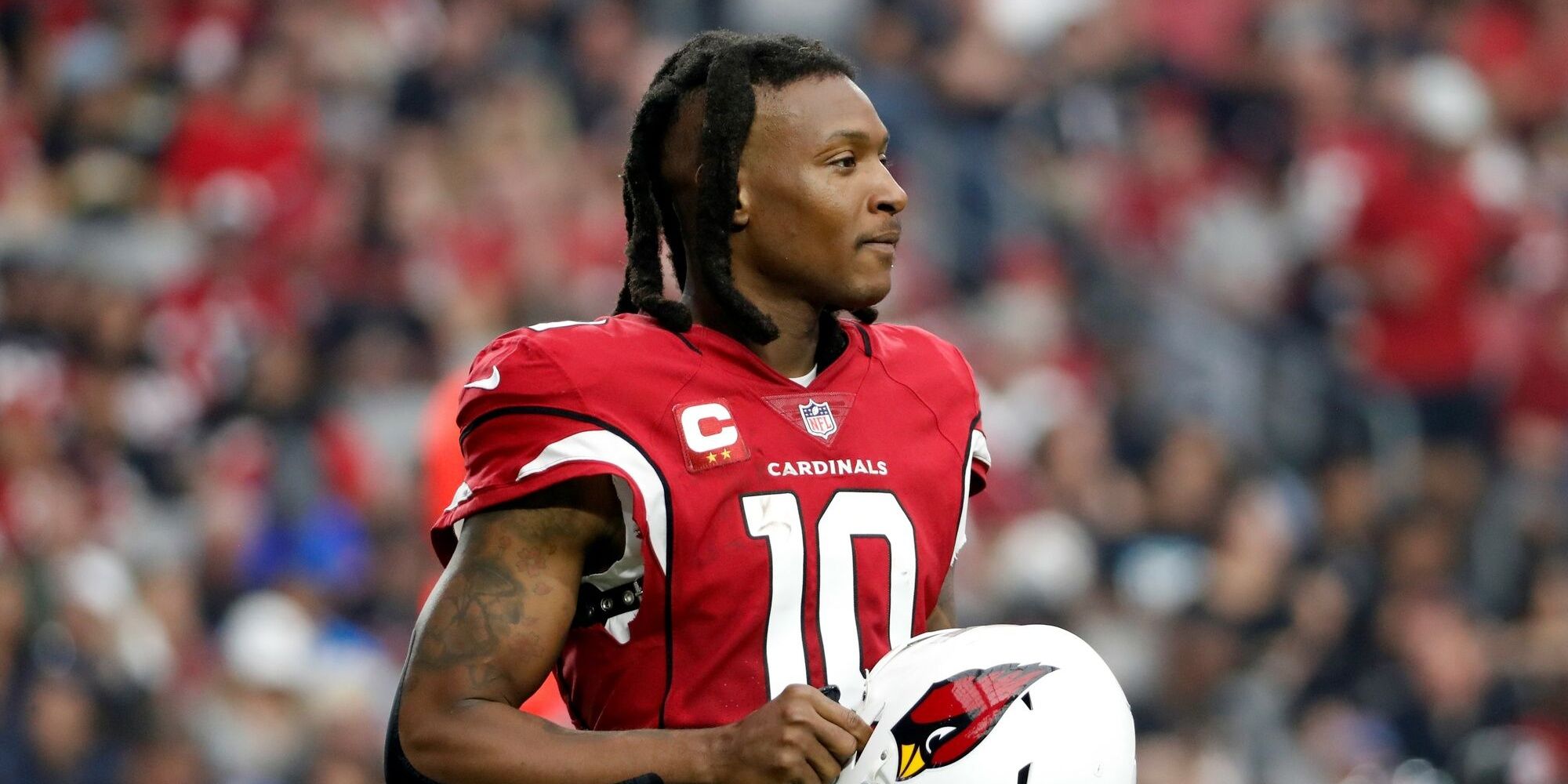 After playing only ten games in 2021 in which his targets per game were the lowest since his rookie year, some may question DeAndre Hopkins' inclusion in the top ten. However, when healthy, this powerful receiver is more than capable of taking over a game. He has spent the majority of his career hauling in a huge amount of targets with a ridiculous catch radius.
3

Tyreek Hill, Miami Dolphins, 97 OVR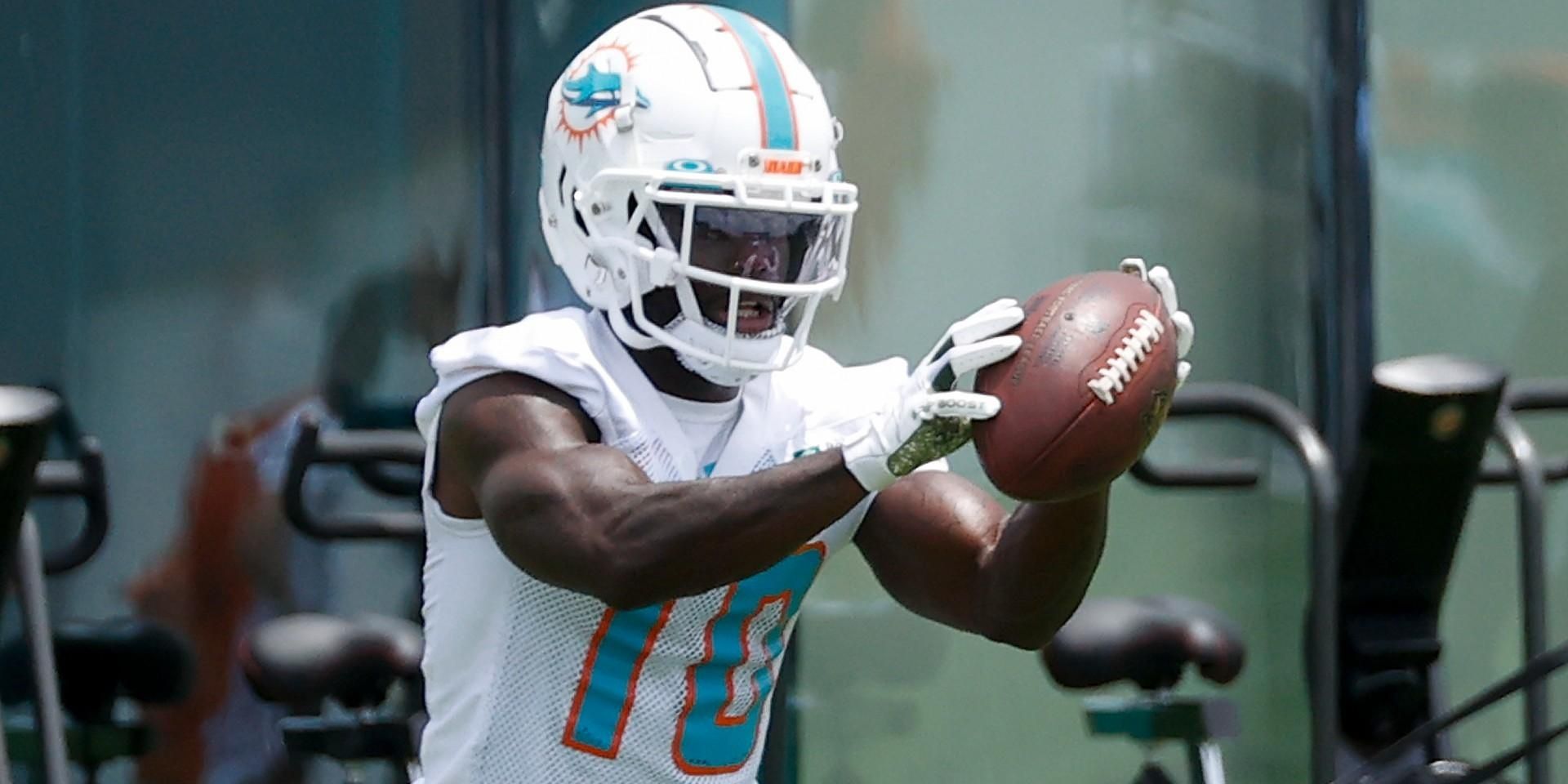 Tyreek Hill operates at a level of speed (99 OVR to be exact) that you just don't see every day. Maybe you'll catch a glimpse of it in a nature documentary, which matches up with Hill's nickname, "Cheetah." The suddenness with which he moves in and out of his breaks has left defenses in shambles throughout his career, causing them to stay far away from the line of scrimmage for a glimmer of hope that they can contain him down the field.
While he is in a new situation after being traded from the Chiefs, the speed, agility (98 OVR), and acceleration (98 OVR) will transfer to any offense and terrify any defense.
2

Cooper Kupp, Los Angeles Rams, 98 OVR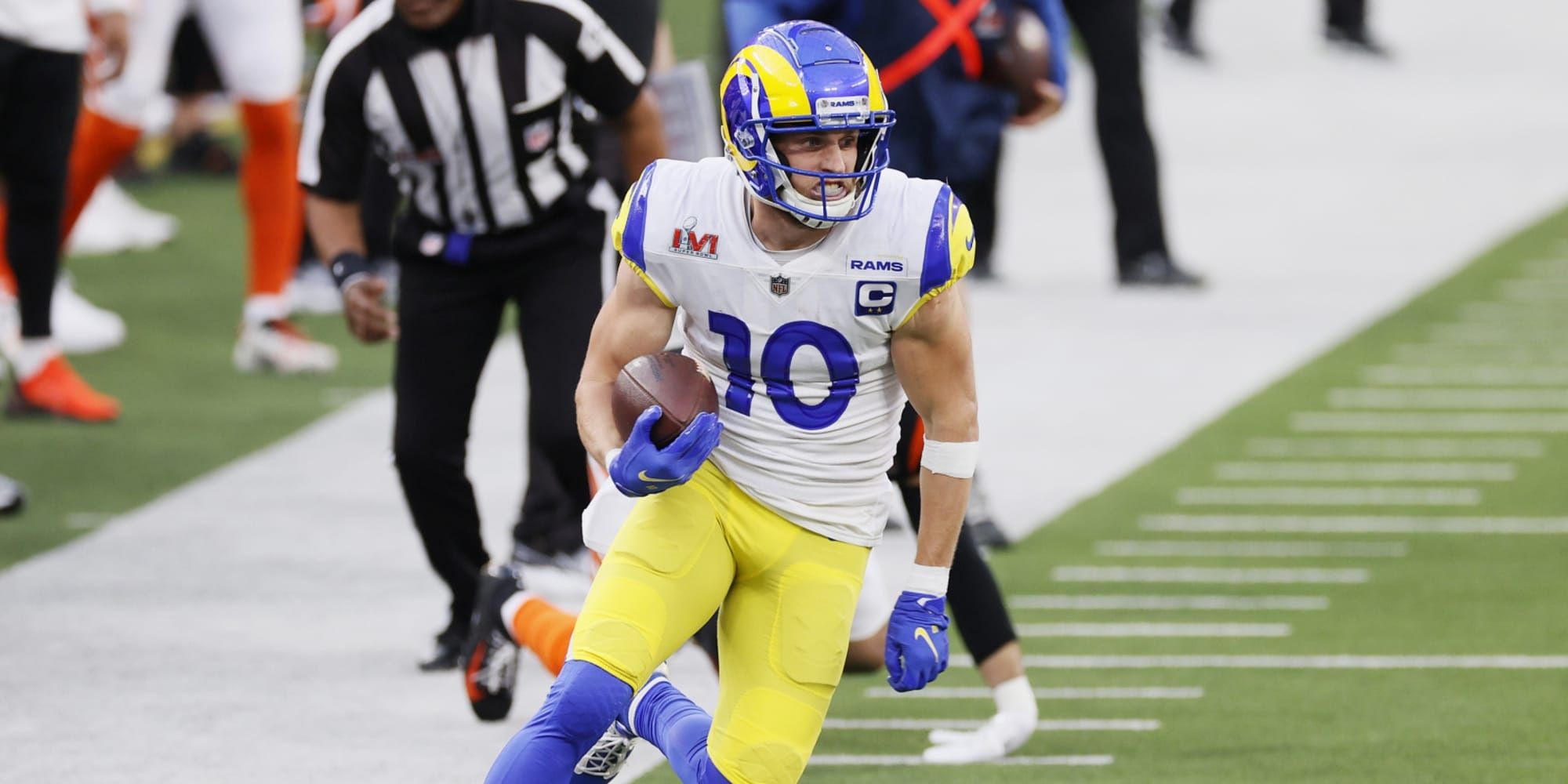 Fresh off one of the greatest seasons for a receiver in NFL history, Cooper Kupp comes in as the second-best receiver in Madden 23. Kupp was the first player since Steve Smith Sr. in 2005 to achieve the vaunted triple crown; an unofficial honor given to those who lead the league in receptions, receiving yards, and receiving touchdowns. His 1,947 yards and 145 catches both rank second all-time for a single season.
As if that wasn't enough, Kupp then set the record for receptions in a single postseason on his way to a Super Bowl MVP trophy. His 89-rated speed won't blow anyone away, but his 99 and 98 short and medium route running ratings combine with 99-rated awareness to create a receiver who can dissect any coverage the defense gives him.
1

Davante Adams, Las Vegas Raiders, 99 OVR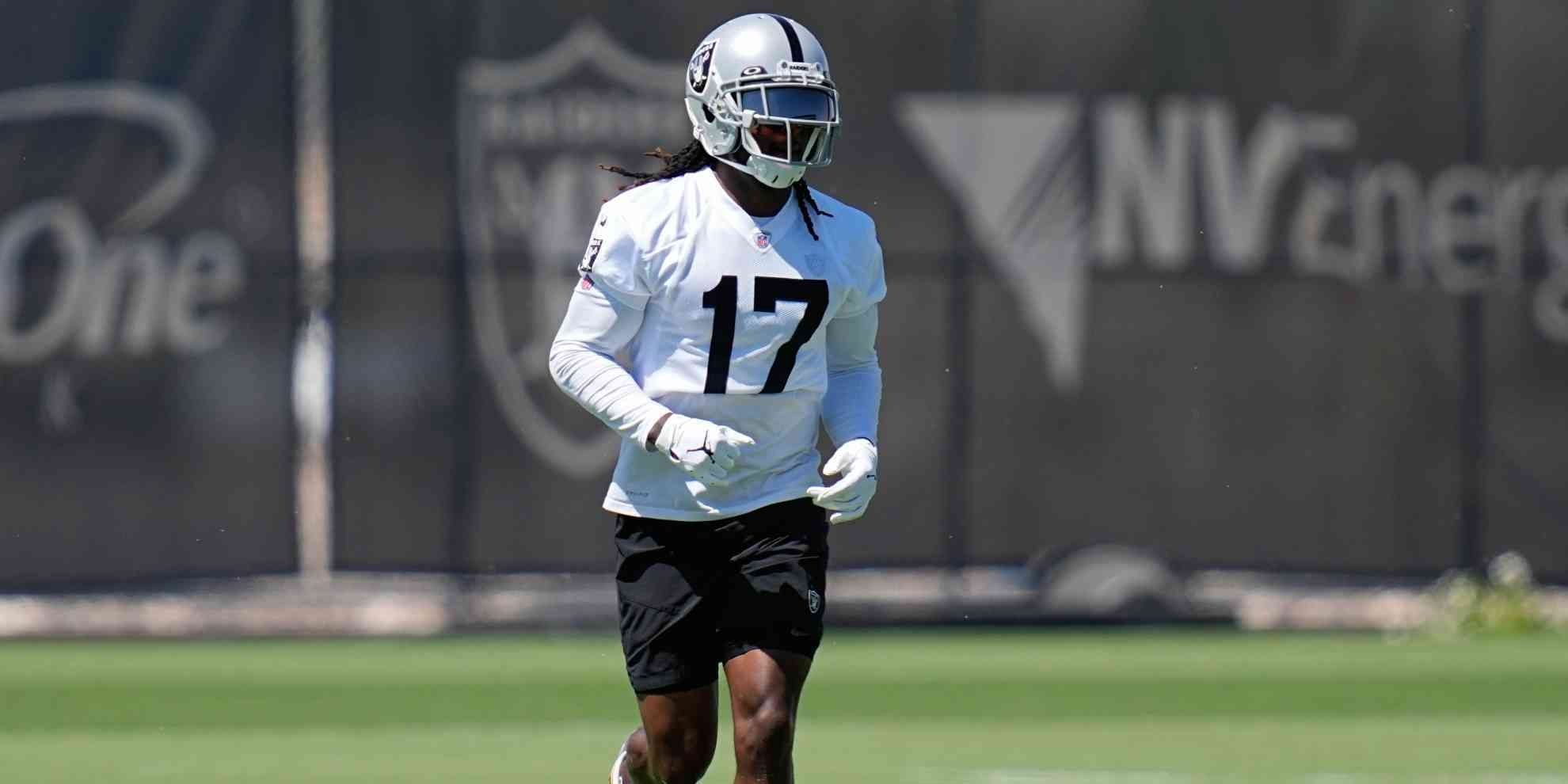 Davante Adams, take a bow. This year he joins rarified air as one of the few players to have entered into the 99 club two years in a row. Considered by many to be the best wideout in the game, Adams is a technician like so many in this top ten. Ask any young receiver who they look up to, and they're sure to mention Adams.
He is truly your favorite receiver's favorite receiver. Sure hands (99 OVR catch), a juke move that fools you into thinking he has no ankles (95 OVR juke), and a deceptive release (99 OVR) make Adams a truly special talent that hopes to thrive with his new team, the Las Vegas Raiders.
Source: Read Full Article