Magic The Gathering: The Best Black Lands
In Magic: The Gathering, lands are among the most integral resources in any deck. Producing mana and often other useful effects, lands allow a player to cast the spells in their deck. While the vast majority of decks in every format include their fair share of basic lands, non-basic lands can offer anything from mana-fixing to additional utility.
When it comes to non-basic lands, Black decks have access to a plethora of powerful effects available on lands, allowing additional advantages to be gained without requiring a player to cast a spell. So today, we're going to shine a light on the strongest lands from Magic's history that produce black mana or synergize with black decks.
8

Bojuka Bog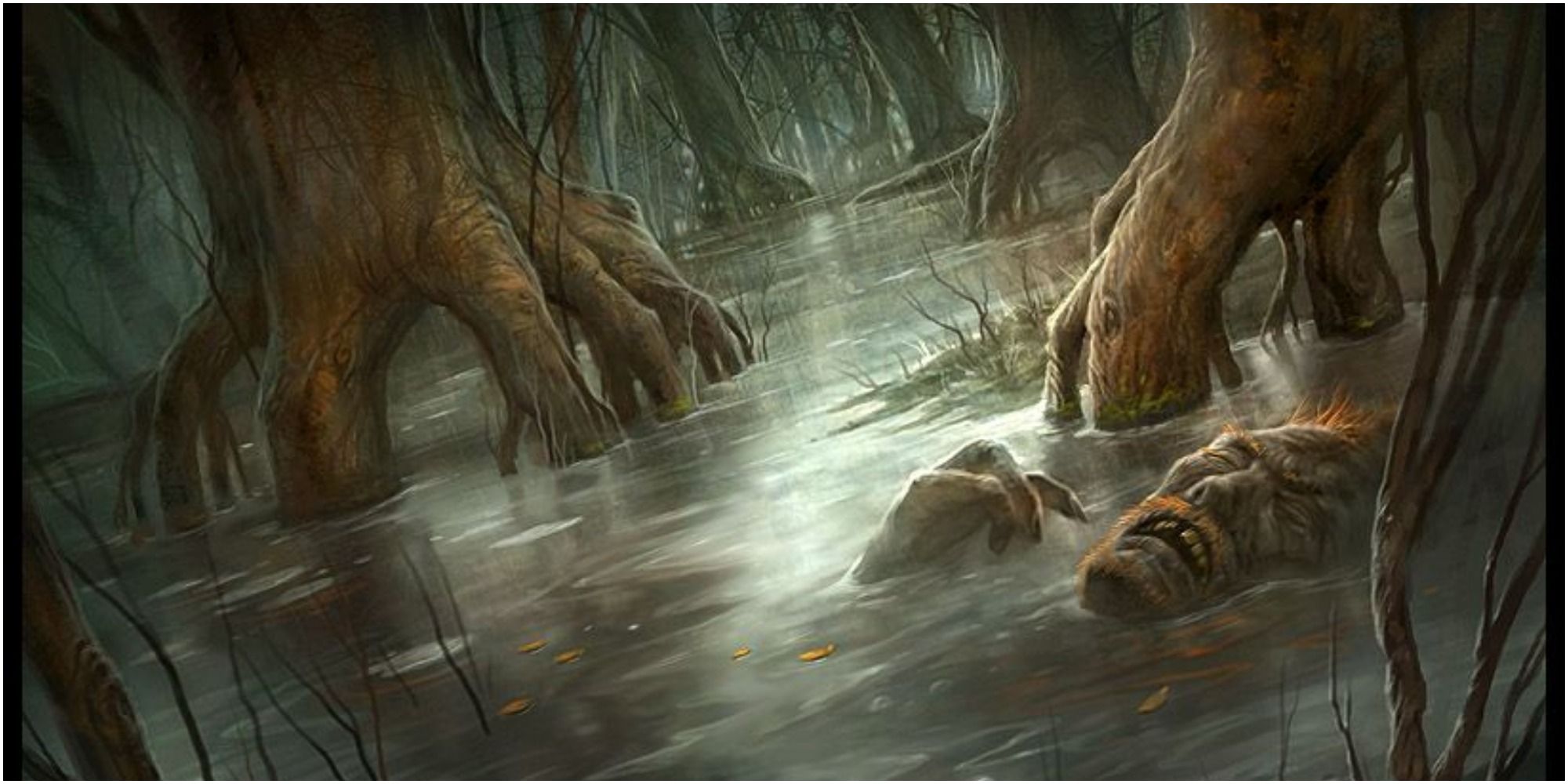 While the use of lands that enter the battlefield tapped is often frowned upon within higher levels of play, Bojuka Bog is a noteworthy exception. Capable of being tapped to produce one Black mana, when Bojuka Bog enters the battlefield, its controller may exile all cards within target player's graveyard.
When facing off against an opponent piloting a reanimator or graveyard-focused deck, a commonality within the Commander format, Bojuka Bog allows a player to deprive their opponent of a key resource without requiring a single mana to be spent.
7

Castle Locthwain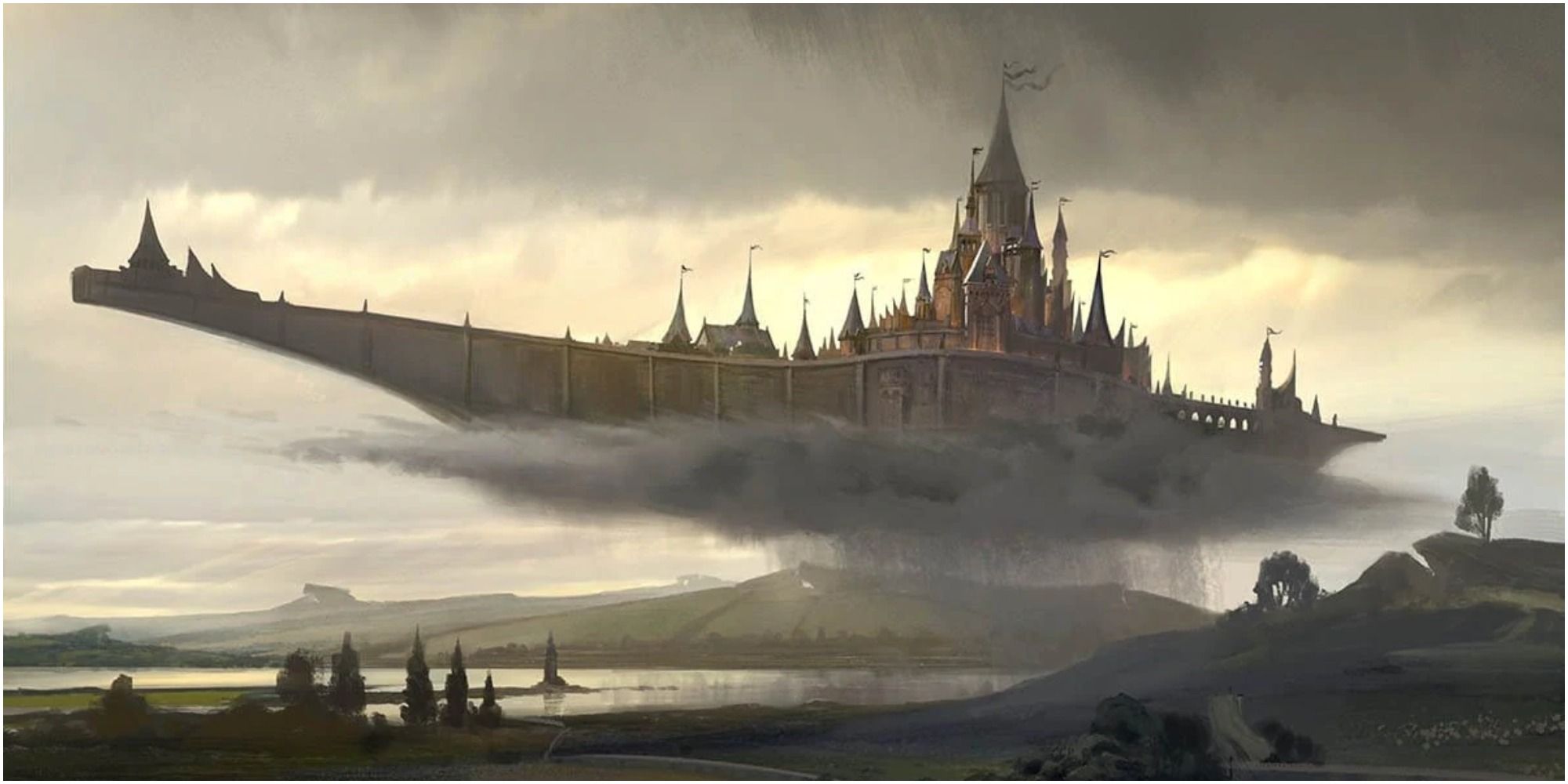 Black's representative from Throne of Eldraine's cycle of castles, Castle Locthwain can be tapped to produce one black mana and is capable of entering the battlefield untapped as long as its owner controls a swamp. This land notably doesn't specify that this swamp is basic, meaning dual lands with several land types will suffice for this untapped clause.
Once in play, in addition to providing mana, Castle Locthwain's three-mana activated ability allows it to be tapped, drawing its controller a card and causing them to lose life equal to the number of cards in their hand. While this is far from the most efficient card draw, it can offer an additional means of helping a player access additional cards after a devastating board wipe or after a player's hand was emptied by an opponent playing a discard-based deck.
6

Takenuma, Abandoned Mire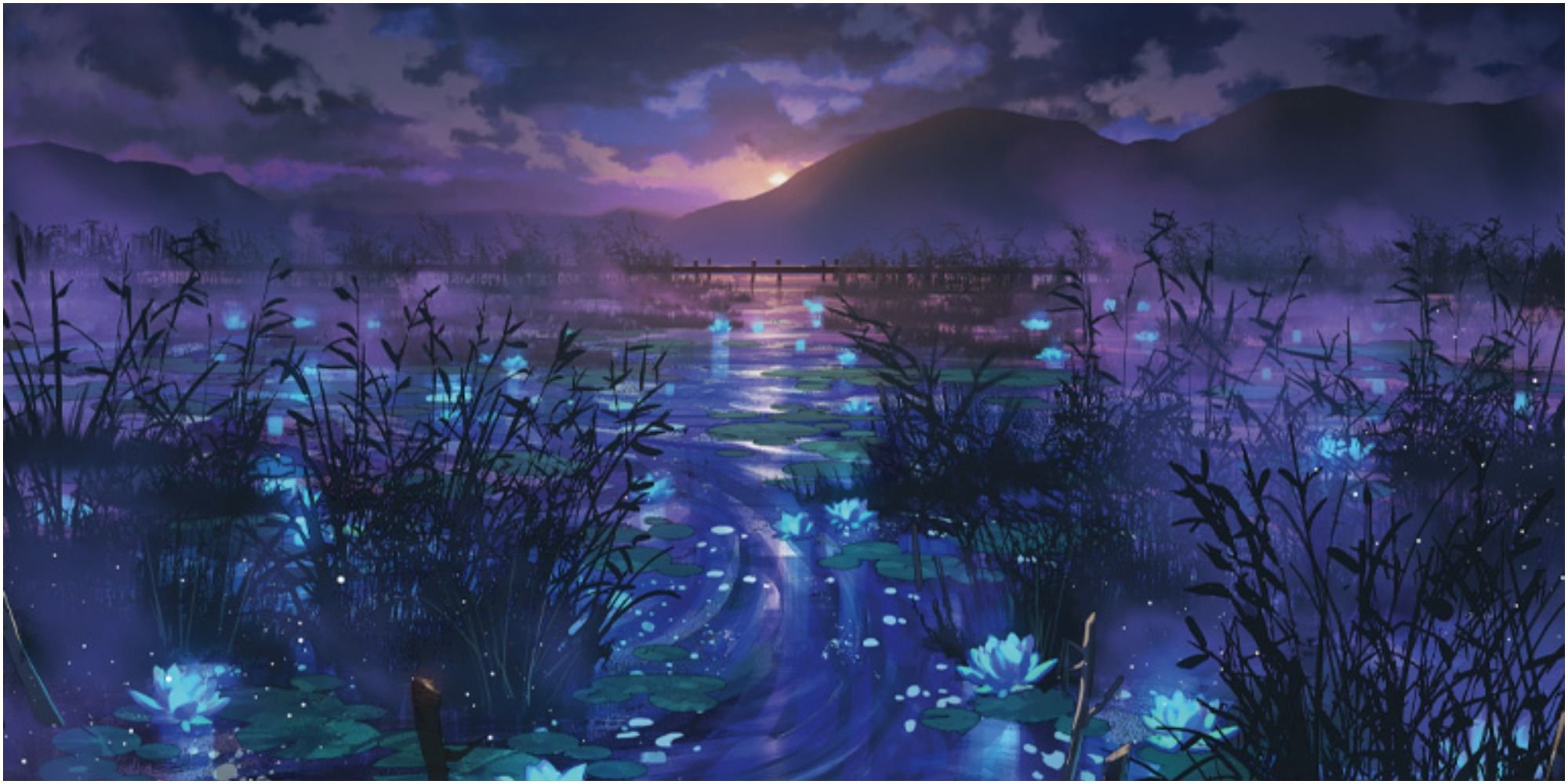 Printed in Kamigawa: Neon Dynasty, Takenuma, Abandoned Mire is the black representative from the set's cycle of potent Channel lands. Entering the battlefield untapped and capable of producing black mana, once in play, there is often little difference between this legendary land and a swamp.
However, when in a player's hand, for the cost of four mana, (with this cost being reduced by one for each legendary creature under its owner's control), this card may be discarded. If it is, its controller mills three cards, then returns a creature or Planeswalker from their graveyard to the battlefield. This allows this land to flexibly be used in one of two ways; either as a standard Black mana source or as a source of recursion.
5

Urborg, Tomb Of Yawgmoth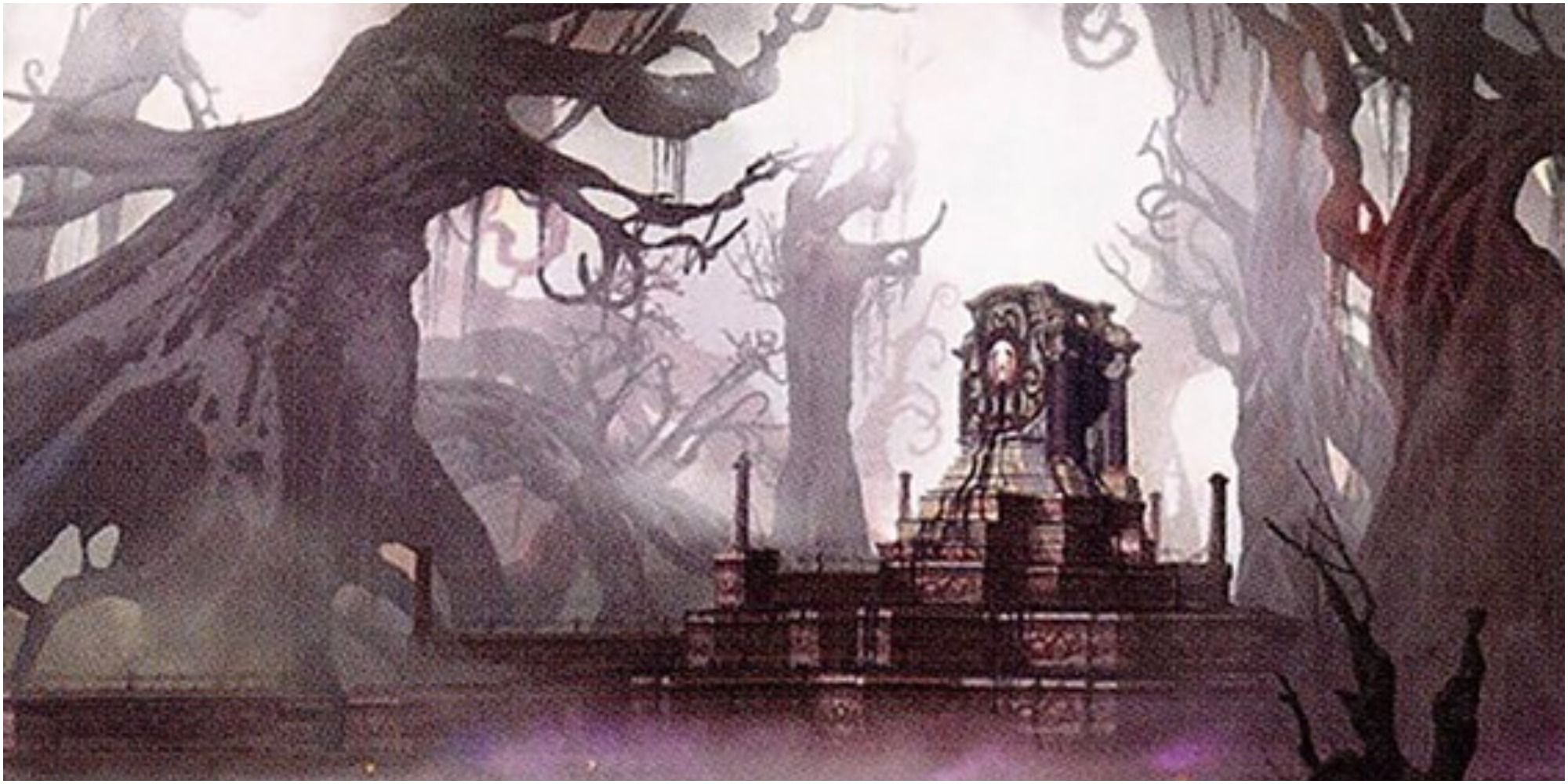 A Legendary land synonymous with Mono-Black decks in the Commander format, Urborg, Tomb of Yawgmoth is a somewhat simple yet stellar land.
Entering the battlefield untapped, Urborg simply states that all lands are swamps in addition to their other types. This means that every land in play, Urborg included, may be tapped to produce one black mana. Not only does that allow normally colorless-producing lands to provide black mana, it instantly enables creatures with swampwalk, and notably pairs with another entry on our list, Cabal Coffers.
4

Phyrexian Tower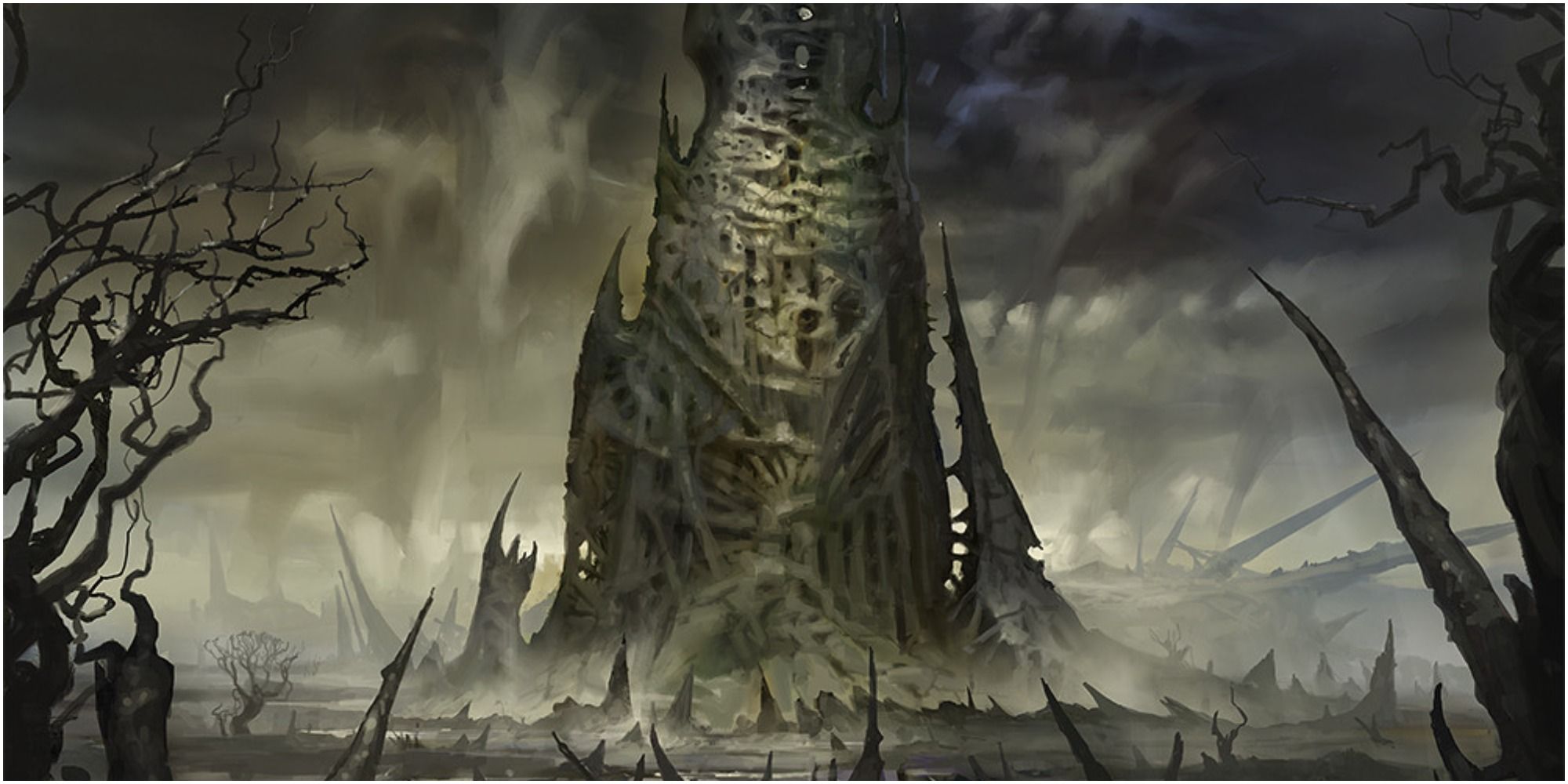 Some of the most useful lands in Magic are those that are capable of producing more than one mana per turn, effectively providing mana ramp without the use of a spell.
Phyrexian Tower is a land capable of doing just that, all within a package that's perfectly suited for a graveyard-focused or Aristocrats deck. Entering the battlefield untapped, while this land can normally only produce colorless mana, it may also be tapped to sacrifice a creature, producing two Black mana instead. This not only produces two mana per turn through the use of a single land, but this effect is also a serviceable sacrifice outlet, enabling creatures with potent death triggers.
3

Lake Of The Dead
Though Lake of the Dead is a notably expensive card that resides on the Reserved List, it is capable of providing noteworthy sums of mana. Upon entering the battlefield, this land must be sacrificed unless its controller sacrifices a swamp. While this drawback may seem limiting at first, Lake of the Dead's abilities more than make up for it.
While this land may be tapped to produce a Black mana in the manner of a swamp, it may also be tapped to sacrifice a swamp, adding four Black mana to its controller's mana pool. This provides great black mana at the cost of one's lands, and pairs excellently with cards that allow lands to be played from the graveyard such as Crucible of Worlds.
2

Shizo, Death's Storehouse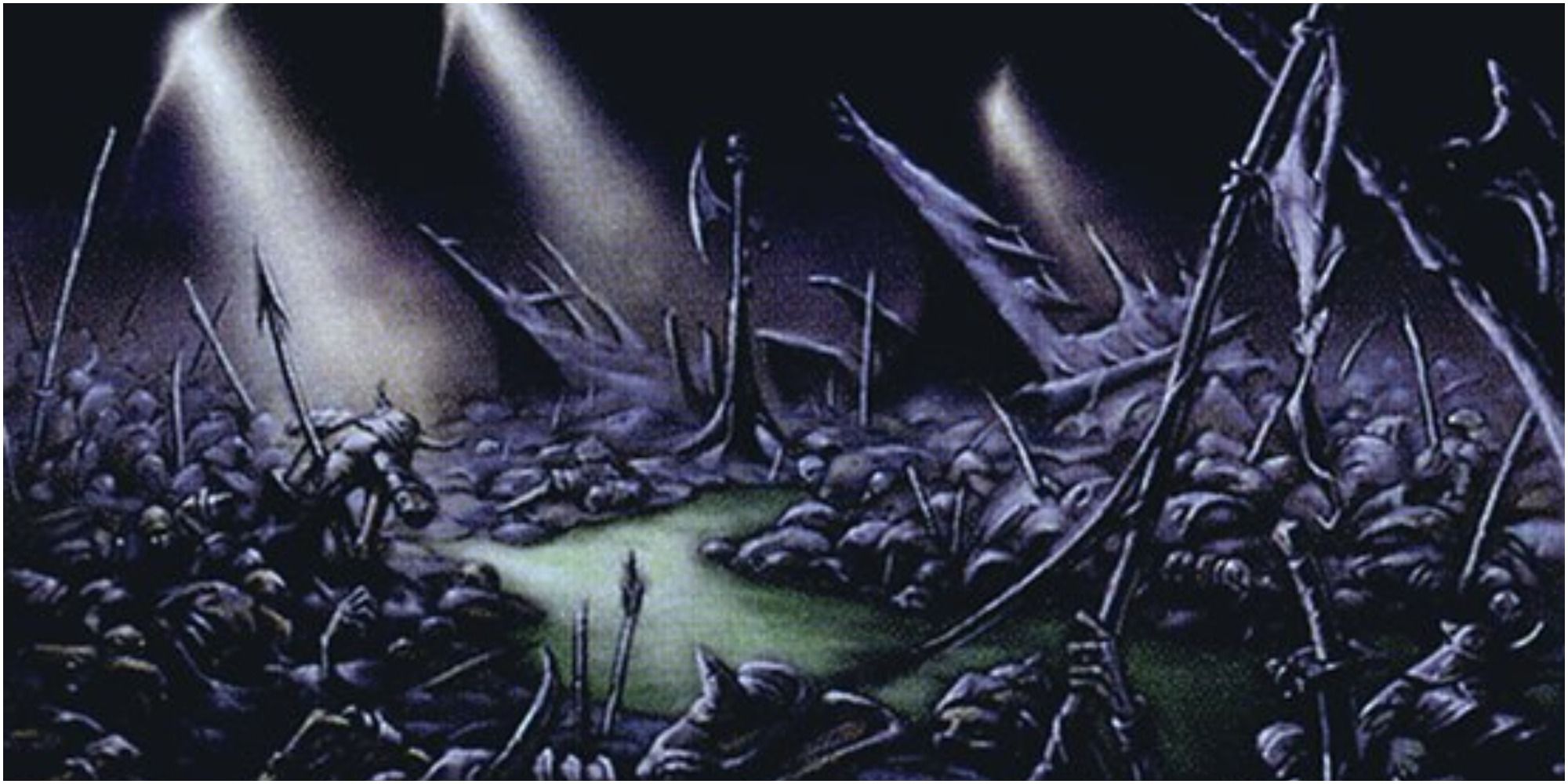 Like the previously mentioned Takenuma, Shizo, Death's Storehouse is a legendary land capable of producing mana, automatically entering the battlefield untapped. This allows it to offer incredible value, with little to no drawback.
In addition to being able to provide mana, for the cost of one Black mana, Shizo may be tapped to provide a legendary creature with Fear. This prevents a creature from being blocked by all creatures save for those that are black or colorless. Within the Commander format, Shizo can reliably be used to allow a player's commander to sneak through their opponent's defenses to deal additional damage.
1

Cabal Coffers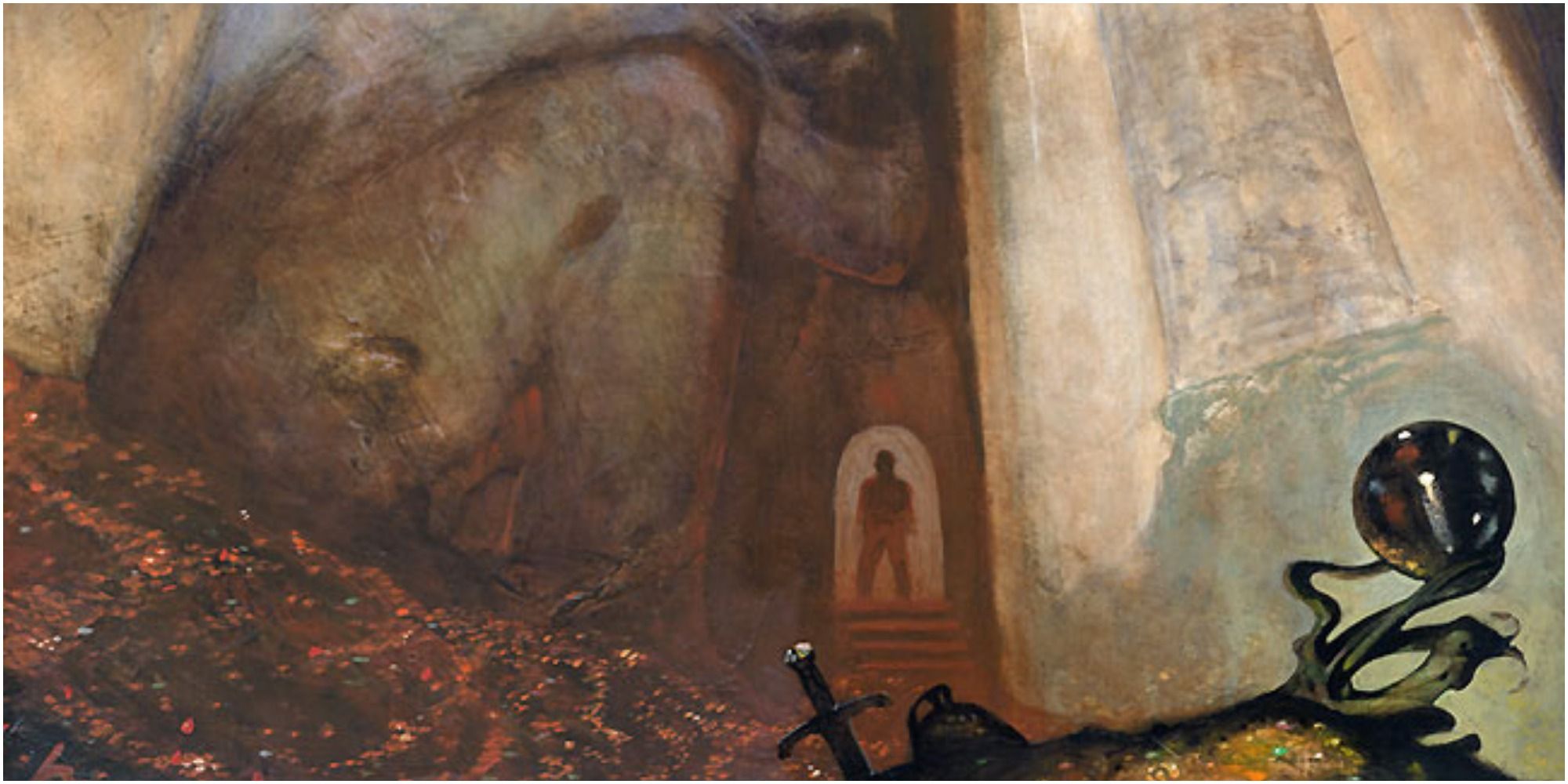 Cabal Coffers is by and large the most popular land option for Mono-Black decks within formats the card is legal, and it's not hard to see why. Though this land is not capable of simply being tapped to produce mana akin to a basic land, for the cost of two mana, Cabal Coffers produces an amount of Black mana equal to the number of swamps its owner controls.
Within the later stages of a game, a Cabal Coffers can often produce massive sums of mana. This effect is made all the more potent when paired with an Urborg, Tomb of Yawgmoth, as Urborg ensures that each land under its owner's control counts as a swamp, even Cabal Coffers itself.
Source: Read Full Article