Mario Kart's Rainbow Road Hot Wheels Set Finally Launches On June 24
Longtime Mario Kart racers know that out of all the iconic tracks in the series, Rainbow Road remains the most well-known and infamous. Following the announcement back in March that Hot Wheels would be releasing a real-life version to race on, we finally have a release date of June 24.
The newest track from the popular brand will release in just a few days, according to Nintendo Life. Not only can you grab it soon, but it will be a whopping eight feet long and cost $119.99. For those who did not pre-order it back in March, you should be able to pick it up at your retailers such as Amazon, Target, Best Buy, etc.
The colorful track has a few neat features to make re-creating your Switch experience in real life enjoyable. It will feature all of the iconic lights and sounds, plus two different options for setup. You can arrange the track to be curved or straight and the races will be controlled via an electronic starting and finishing gate that will display the winner.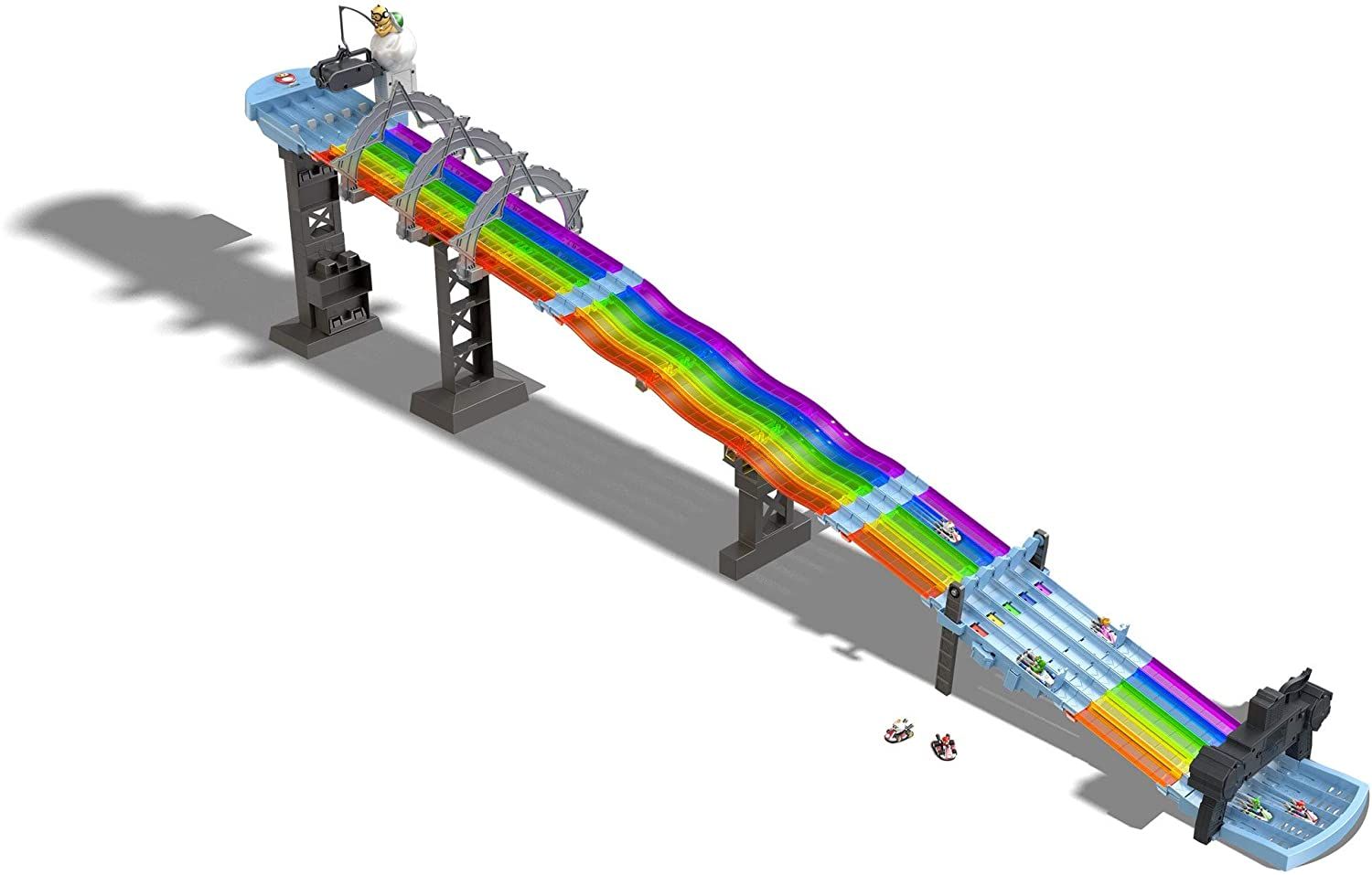 Lakitu is prominently displayed, and other neat details include a spinning question mark block, 3D sculpted figures, and even more decorations.  Two karts are included with the set so you can begin racing right out of the box. Included racers are Mario and King Boo, who is a set exclusive. Other popular characters from the Mario Kart franchise will of course be available to purchase separately should you want to mix it up.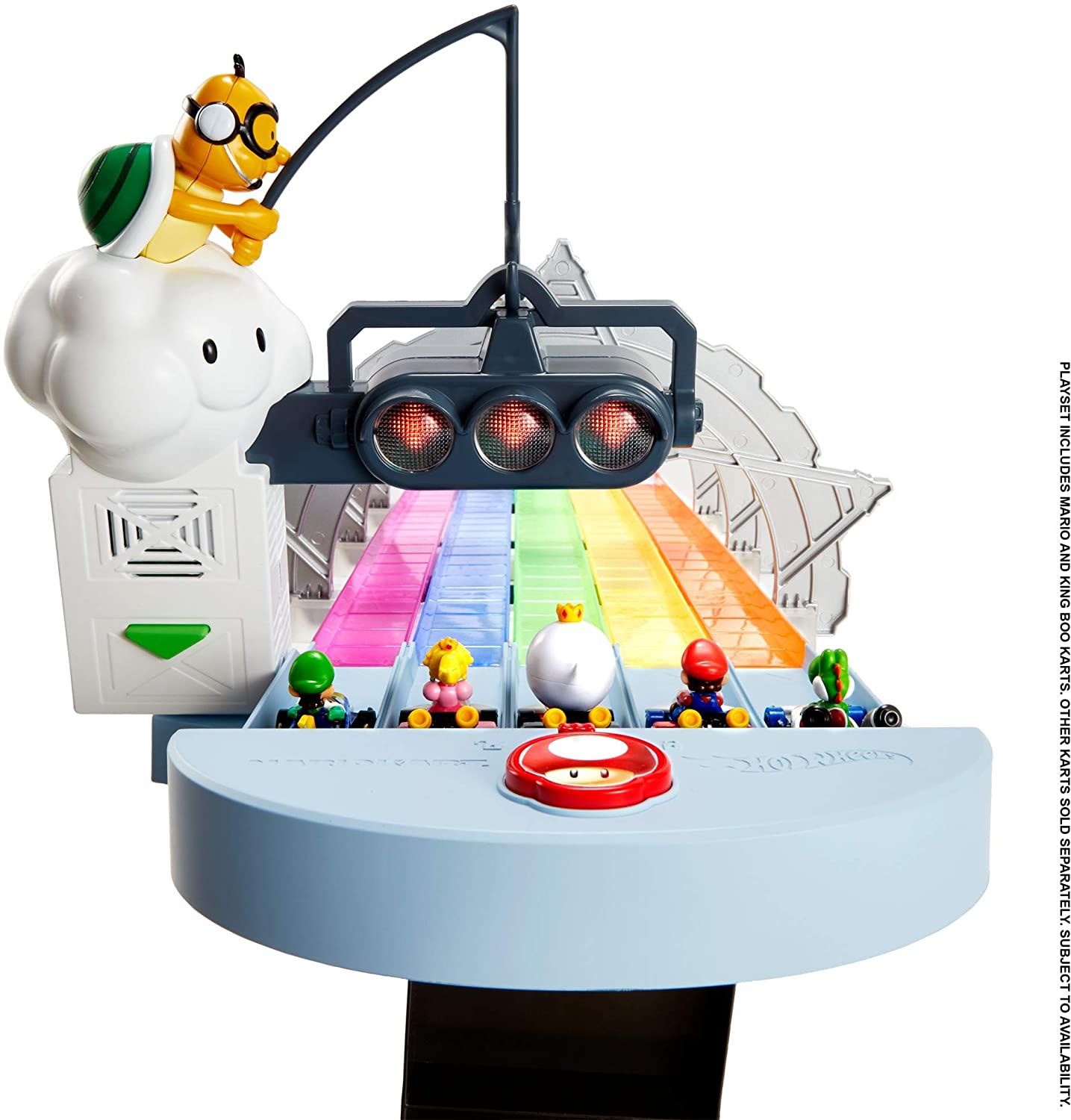 This year's Nintendo presentation at E3 saw another popular franchise, Mario Party and Mario Golf get new and improved versions. Mario Party: Superstars is set to launch this fall and will feature nostalgia from both the N64 and Gamecube versions. Mario Golf: Super Rush releases this week and Nintendo has already promised the game will include additional free updates.
While Mario Kart may not be getting any big, impressive updates, the game did just receive a tiny patch after nearly two years of waiting. The latest changes include bug fixes, but they were infamous for plaguing online matches.
Source: Read Full Article