Metroid Dread Amiibos Include In-Game Perks
The in-game perks Metroid Dread players will get by using its Samus and EMMI Amiibos have been revealed.
Nintendo's E3 Direct did not disappoint on Tuesday. The presentation included a number of big-time announcements, including one regarding the next chapter in the Metroid series. No, not Metroid 4, although that did get a mention, but Metroid Dread. A return to the franchise's 2D sidescroller roots in which Samus will have to escape the constant threat of EMMI, Dread's killer robot.
Metroid Dread's reveal also included the brief mention of accompanying Amiibos, one for Samus and another for EMMI. Little was revealed regarding what else players can expect from the Amiibos until now. A GameStop listing for the two-pack has not only revealed how much they will cost but also the in-game benefits players will get should they buy them.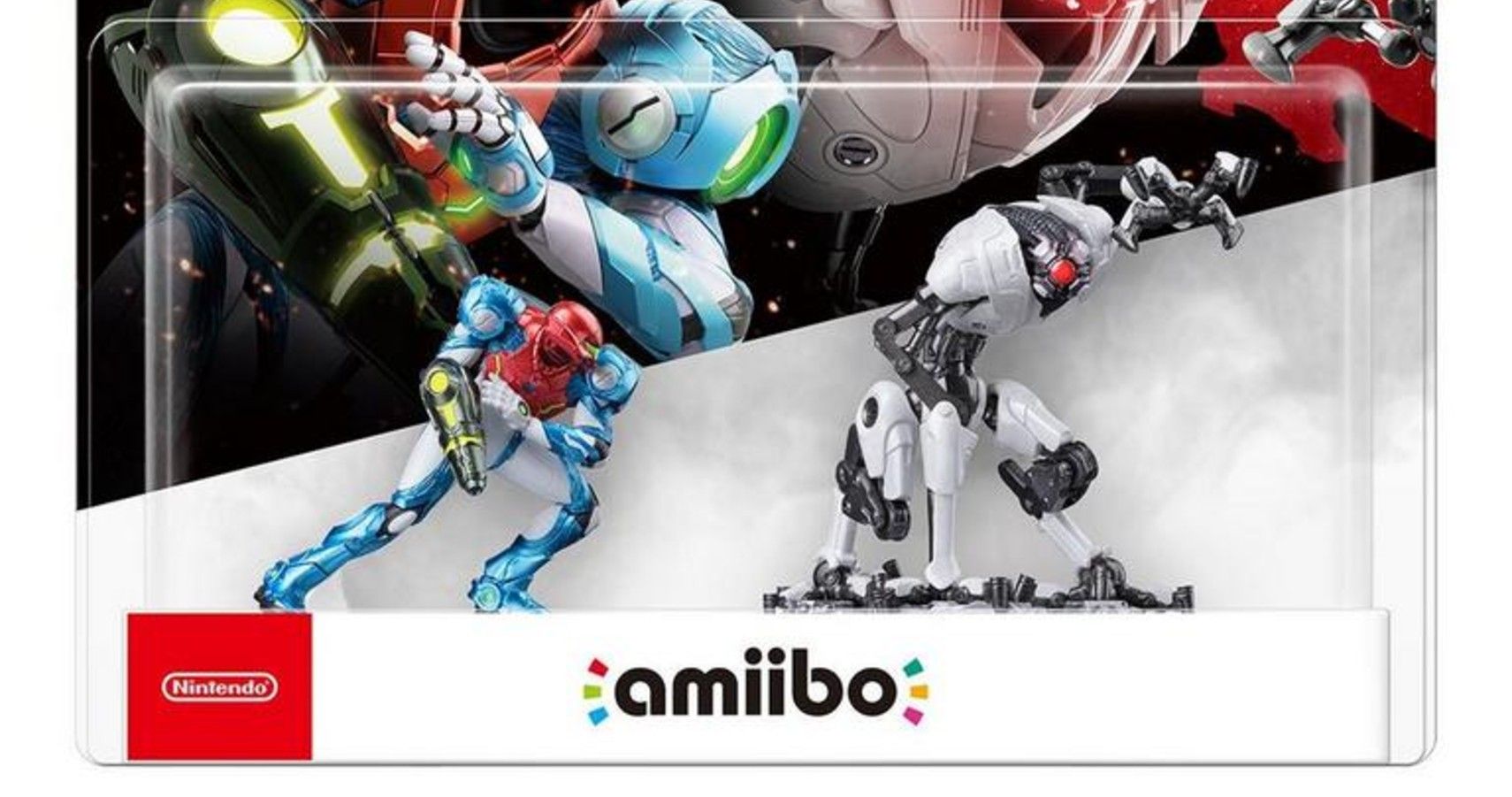 The pack, which will include both Amiibos, is listed for $30. The Samus figure will grant you an extra energy tank, increasing your maximum health to 100 HP. The EMMI Amiibo will give Samus an additional missile tank which will increase the amount of ammo you can carry by ten. On top of that, both Amiibos can be tapped once a day for extra health and ammo.
The health tank, in particular, will be a very handy extra for anyone who chooses to buy and use the Metroid Prime Amiibo set. Finding your first tank in other Metroid games can be pretty tricky. The reveal that those who buy the Amiibos will get an advantage over those who don't doesn't appear to have generated the same backlash as the news surrounding Skyward Sword's figurine did.
The HD remake of the Zelda game will be here next month and its accompanying Amiibo will allow players to use a new fast travel feature. That generated a certain degree of backlash from those who believe a feature that changes the game so drastically should be included for all, especially since the remake costs $60. Whether Metroid Dread's similar Amiibo mechanic will generate the same reaction remains to be seen.
Source: Read Full Article