Most Anticipated Video Game Sequels Coming In 2022
2022's gaming calendar is stacked. That's the long and short of it. From monstrously titanic RPG releases that are practically guaranteed a spot at the pinnacle of everyone's top ten list to tantalizing indie gems-in-the-making, the hype abounds. And that hype increases tenfold when said game happens to be a sequel to what's already established as one of your all-time favorites — thankfully, 2022's not short on those either. In fact, that's what we're here to scream about today.
The long-awaited follow-up to Horizon Zero Dawn? Yeah, that's coming. Wholesome LEGO goodness? Check. Angry god-killer killing more gods? Yep, Kratos is still angry and still doing his thing. Weaponized magical hair? Bayonetta's back, baby. These are just a few of the things we're unreasonably excited about. Get comfortable and let us tell you why.
Horizon Forbidden West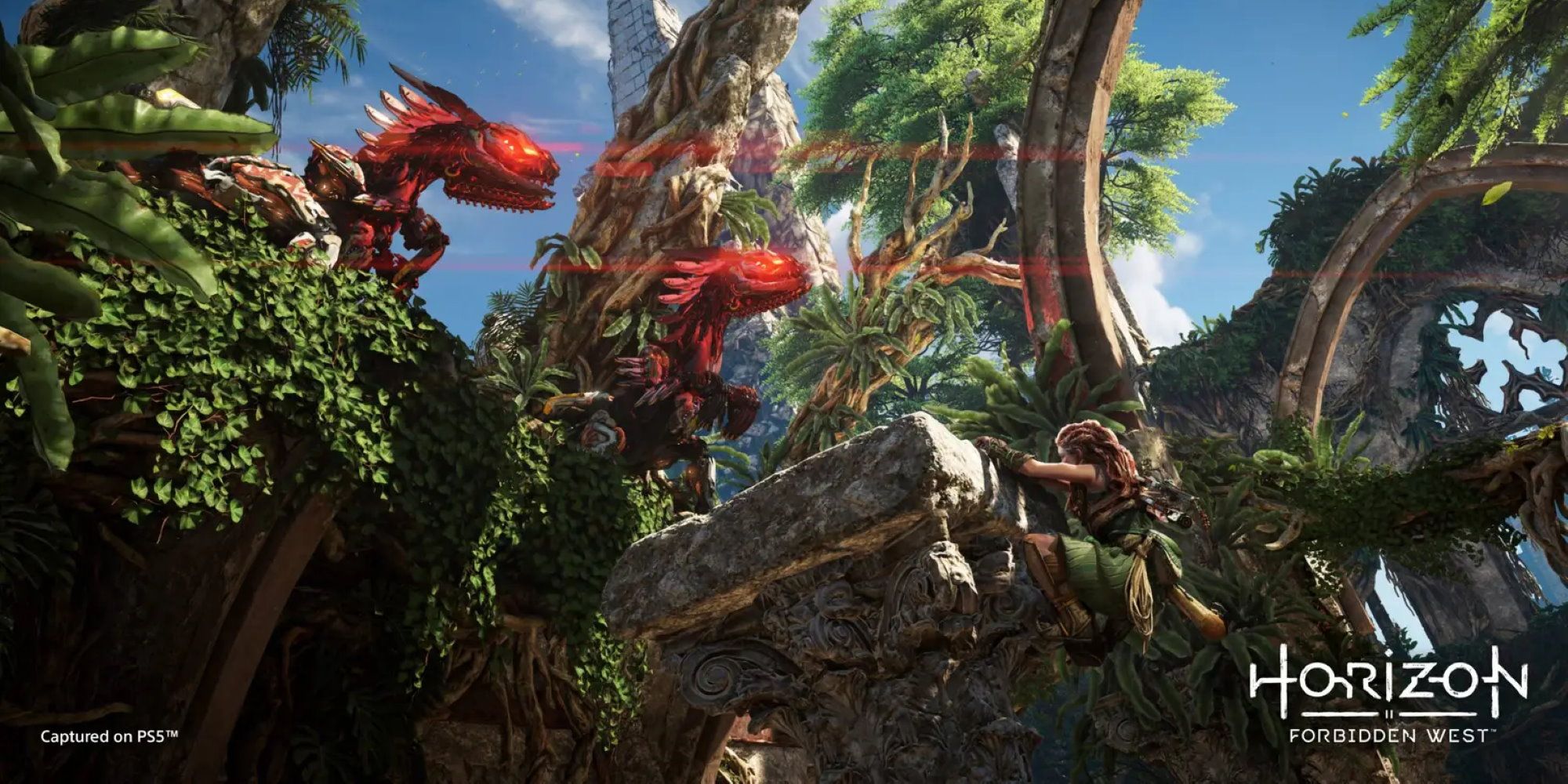 By Lu-Hai Liang
Horizon Zero Dawn has stayed with me, long after other games have faded to dust in my memory. The world of Horizon is vivid and imaginative, the story is compelling and original, but it is the character of Aloy that has lingered the most. She is a singular creation. A leader who's short with those she deems foolish and is snappy with her responses, Aloy has an undeniable soulfulness about her, an authenticity that can still be rare in video games.
The AI of the wonderfully realised robot creatures is another thing of which Guerrilla should be justly proud. But I cannot wait to spend more time with Aloy and her whip-smart intellect, and see more of the broken yet beautiful world of Horizon.
By Belle Huston
I played Horizon Zero Dawn horrendously late, due mostly to the fact that I don't own a PlayStation. When I finally got around to it, I'd forgotten what a really excellent RPG feels like – and Horizon Zero Dawn blew me out of the water. I was so impressed that the graphics were so stunning, that the NPCs commented on the style of clothing I was wearing, and that a game could make me so invested in the main story that I would ignore the sidequests (something I never do!). As much as I'm interested in the world-building and the dystopian reality that Aloy is living in, I'm equally interested in her personal journey to find her place in that world.
However, I also had just played Breath of the Wild for the first time too, and I missed my glider as I looked out over those gorgeous vistas. Every time I was at the top of a mountain/cliff (which happens often), I felt like the game was taunting me. I look forward to fulfilling my dreams in Horizon Forbidden West.
God Of War: Ragnarok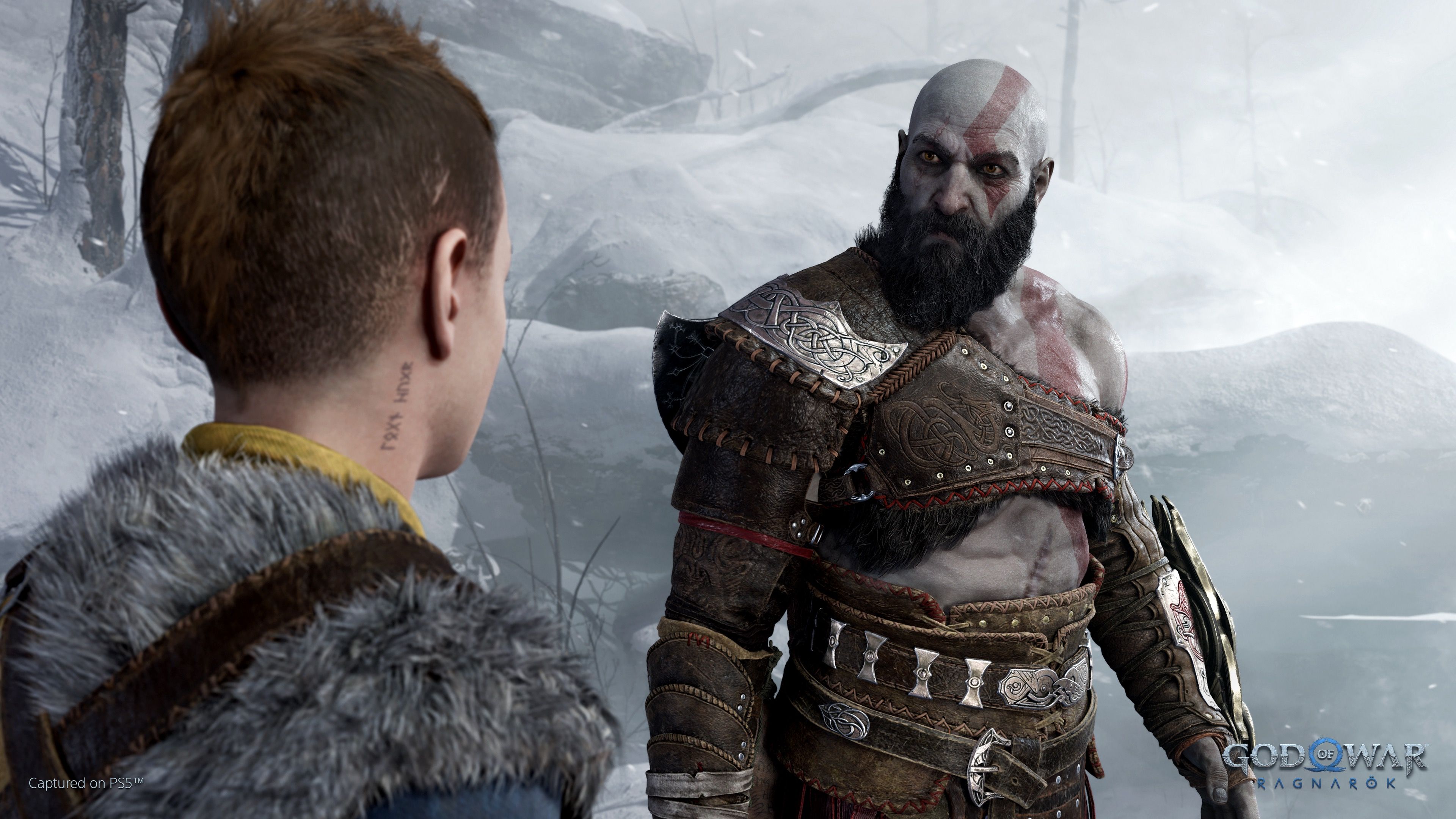 By George Foster
God of War: Ragnarok isn't just one of the most exciting sequels of 2022, it's one of its most exciting games, and I'd argue one of the most anticipated games in some time. The original game was so close to perfect that it's still one of the best exclusives that Sony has.
Arguably the biggest reason for that is the story and, considering this is the last chapter in the Norse saga, it looks like Ragnarok is going to go out with a bang, introducing heavy hitters like Thor, Angrboda, and Tyr. It's exciting to see Atreus aged up a bit as well, and it'll be interesting to see how Kratos handles the prophecy we saw at the end of the first game. We don't know exactly what the sequel is adding gameplay-wise yet, but all it really needs to do is make some small advancements to the already-fantastic combat and we'll be happy. This is really the one to look out for in 2021.
Dragon Age 4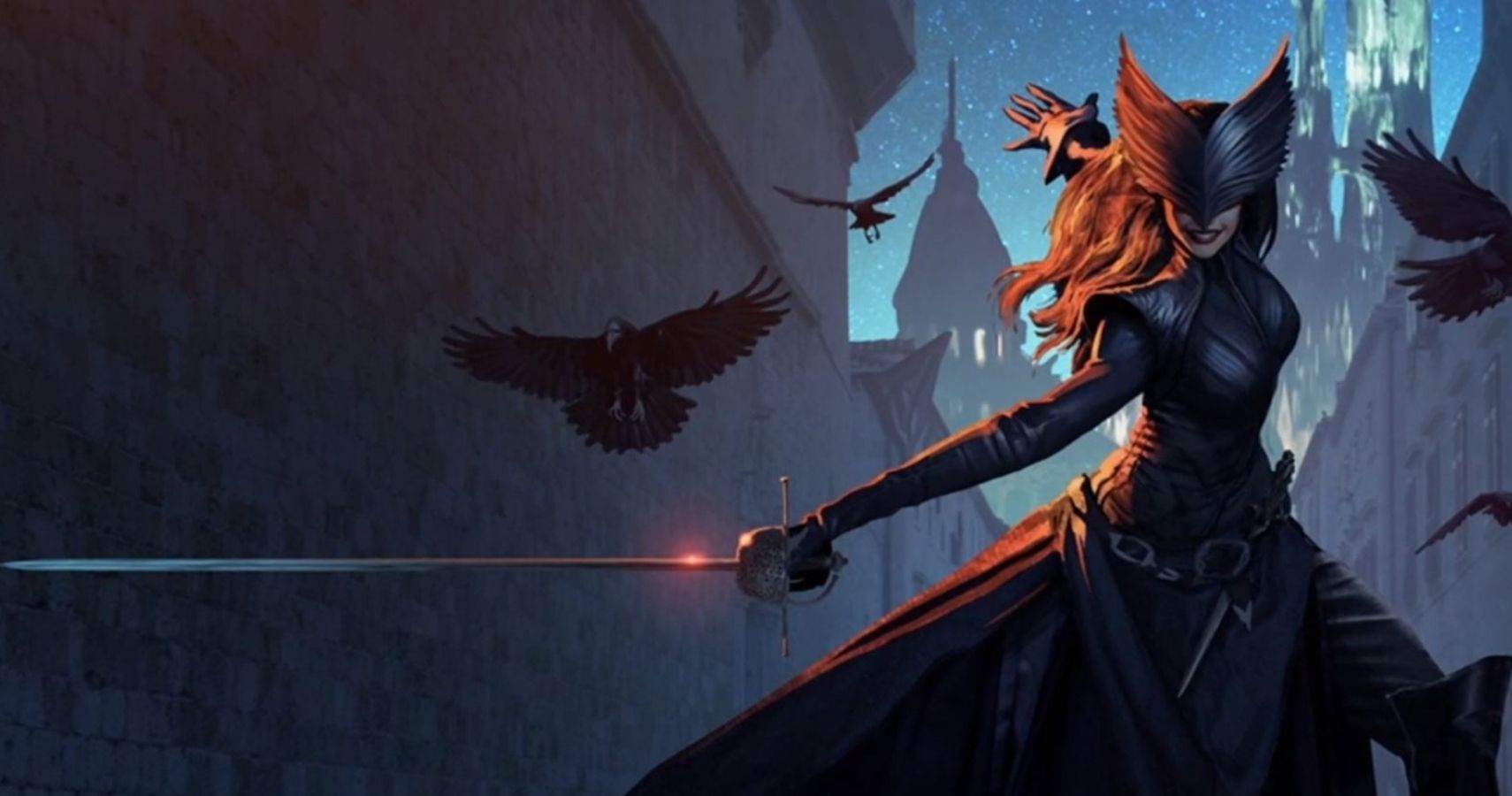 By Rhiannon Bevan
By the time Dragon Age 4 is with us, it will probably have been eight long years since the last installment, Inquisition. The fact that this is the longest we've ever gone without exploring Thedas is enough to get us hyped for the sequel, so it only makes the wait even harder when it looks bloody incredible.
In a series first, the game will be set in Tevinter – meaning anything could happen. There are no rules, as we know so little that the writers and developers can truly let their imaginations run wild. And it definitely looks like that is the case, as the glimpses of the Tevintan cities we've had so far show almost everything influenced by magic. The vibe is also divine, with wizards sipping wine on rooftops, rogues using these sweet magic bows and arrows, and The Crows in their finest drip yet. For better or worse, Dragon Age always flips the script with every release, but we're truly in for something groundbreaking this time. Or at least you'd hope so, after the wait we've had.
I'm also a big fan of that Qunari lady. More of her, please.
Slime Rancher 2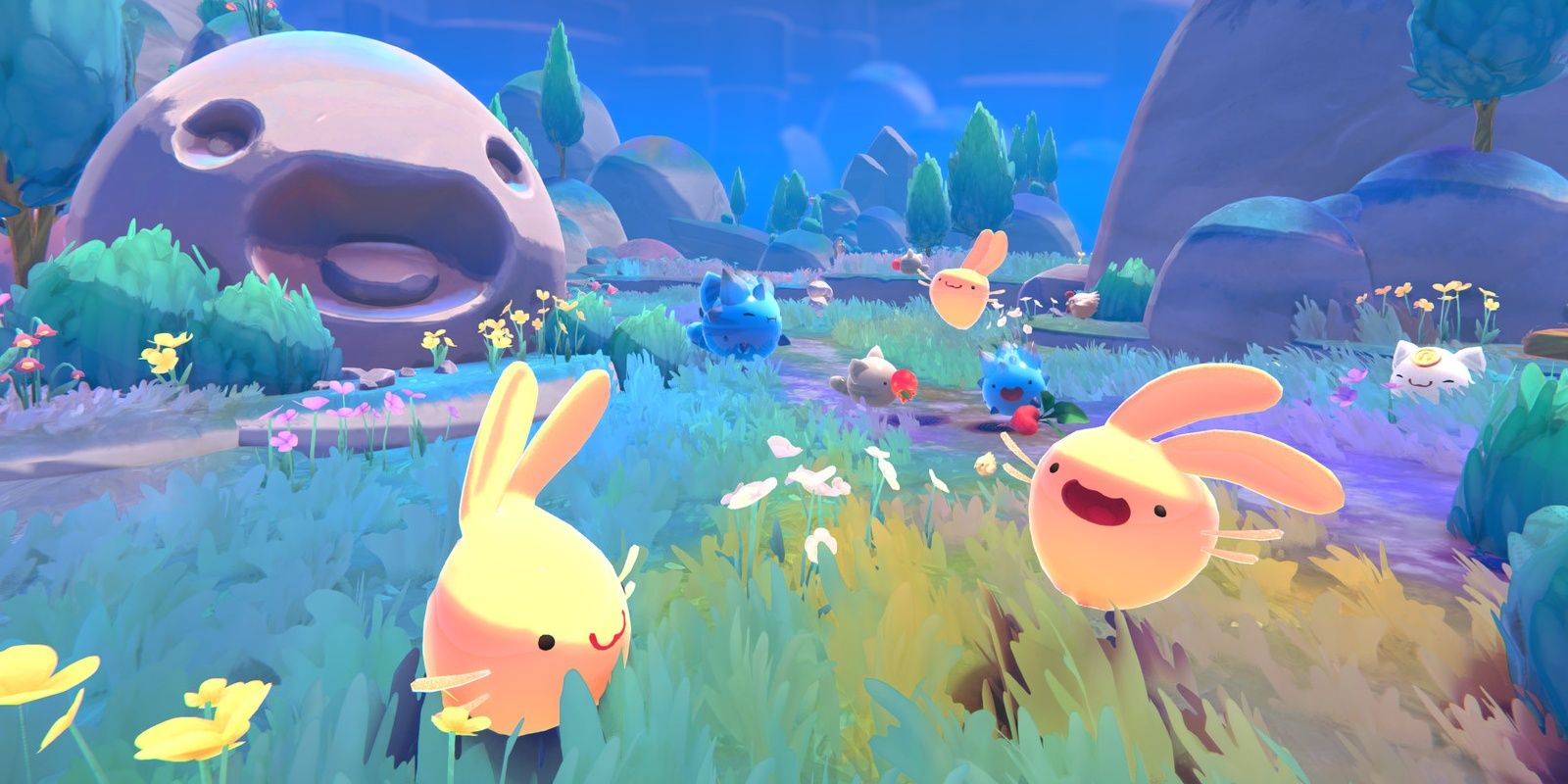 By Helen Ashcroft
After five years Monomi Park has finally announced that Slime Rancher will be getting a sequel. The first game is still on my list of go-to titles when I want to play a familiar favorite. Sucking up slimes with a vac pack is incredibly satisfying, and it's equally enjoyable to watch them bounce around in their corrals on the ranch. The cute scenery is enhanced by the weird and wonderful trees and plants you'll need to feed your slimes. There are places to explore, slimes to relocate, farms to build, and plorts to collect. All this combines into a sandbox experience that allows you to play your own way and makes Slime Rancher a great game to dip in and out of when you just want pure escapism.
Now, Slime Rancher 2 is promising us more of the same. Beatrix LeBeau is back and this time she's journeying to a rainbow-tinted paradise that looks set to be even more beautiful than the Far Far Range. To make the most of this scenery it appears that Beatrix is setting up home in a conservatory this time around, offering panoramic views of her new home. Here she'll be once more uncovering new technology, finding and capturing unique slimes, raising them for plorts, and attempting to uncover the mysteries of the island.
Slime Rancher 2 sounds like everything that was great about the first game was taken to a new and even more unique location, given a beautiful coat of paint, and glossed over with a mystery. I can't wait.
By Amanda Hurych
The first Slime Rancher caught me by surprise. I did not expect to become so captivated by the Far, Far Range. But those hopping, chirping, beaming Slimes peppered throughout the environment stole my heart and subsequently hours of my life anyways.
The premise of the game is of exceeding simplicity. You collect adorable Slimes, take them to your ranch, feed them, and then sell their Plorts (quite literally their poop) on a galactic market, the economics of which still astound me to this day. However, that gameplay loop is made remarkably satisfying due to the utter joy found in exploring the world for new slimes and collecting them. From Honey Slimes to Puddle Slimes to Quantum Slimes, every Slime needs a certain kind of love and care while on your ranch, and it's a true delight to cater to their needs.
A sequel to Slime Rancher sets us up with more Slimes to discover and new secrets to uncover. It also promises us hours of pure contentment as we build out a ranch and fill it with new Slimes. I am actually looking forward to gathering all the Slimes I can find and figuring out the exact value of their Plorts. That might sound like a joke (and it partially is), but I need a game that I can sink my time into this year. I need a game that can positively contribute to my rest and relaxation. In other words, I need Slime Rancher 2.
LEGO Star Wars: The Skywalker Saga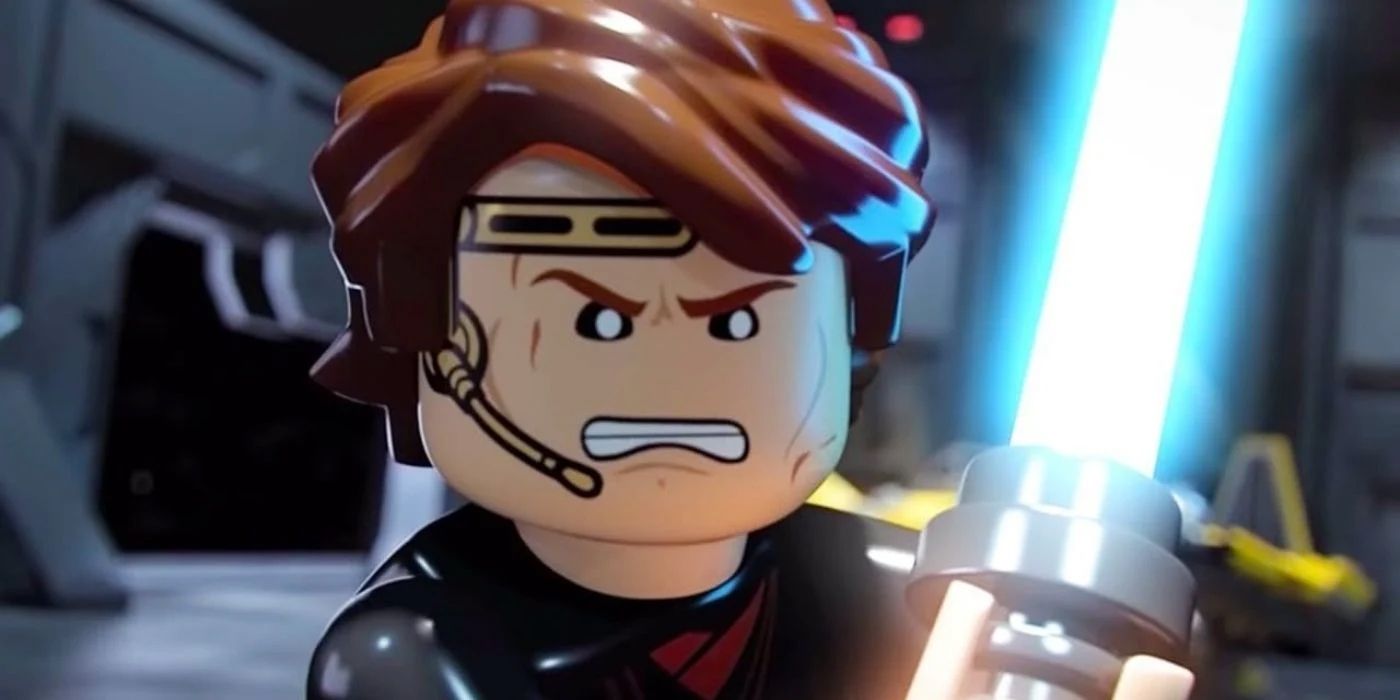 By James Troughton
There have been a few Lego Star Wars games and while some are better than others, none are bad. They all let us pew-pew pistols and swoosh swoosh sabers – that's more than enough for me. But we haven't had a 'Complete Saga' in a while – we've had Force Awakens which was primarily based on one film and Clone Wars which was based on a TV show. The Skywalker Saga is about to bring back our childhoods and then some.
It's a trilogy of trilogies turned into Lego, made from the ground up – this ain't no remake or remaster of the oldies. We're talking expanded levels, new characters, overhauled gameplay – the works. If you aren't excited, you're lying. Kid or adult, Skywalker Saga's launch is going to mark one of the most fun weeks in 2022.
The Legend of Zelda: Breath of the Wild 2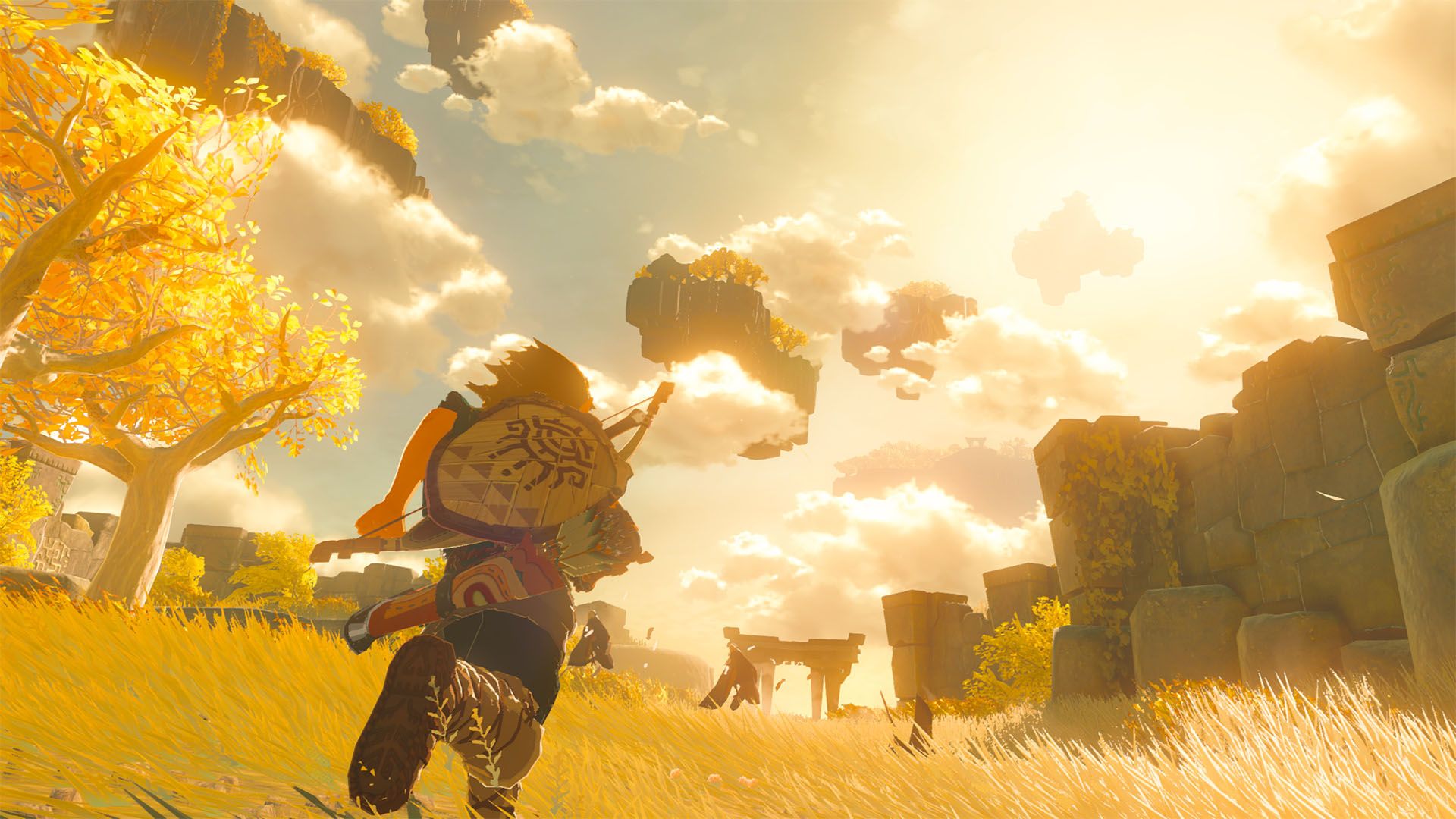 By Meg Pelliccio
It's fair to say that The Legend of Zelda: Breath of the Wild is the defining game for the Nintendo Switch. It absolutely blew people away with its sheer size, gorgeous graphics, incredible story, and wealth of content. We're talking about a game that was so good that it didn't just appeal to long-time Zelda fans — everyone wanted a piece of the action. Understandably, we are all anxiously awaiting the release of its sequel.
Breath of the Wild 2 looks set to raise the bar once more, not only letting us run over the expansive maps of Hyrule again, but also opening up the heavens and allowing us to explore the sky as a whole new area too. From what we can see in the trailer, there are going to be plenty of mysteries to unravel and fans are already wondering whether the two versions of Link we got to see will be one and the same, or two different characters entirely. I can't wait to catch up with our favorite hero once again.
Bayonetta 3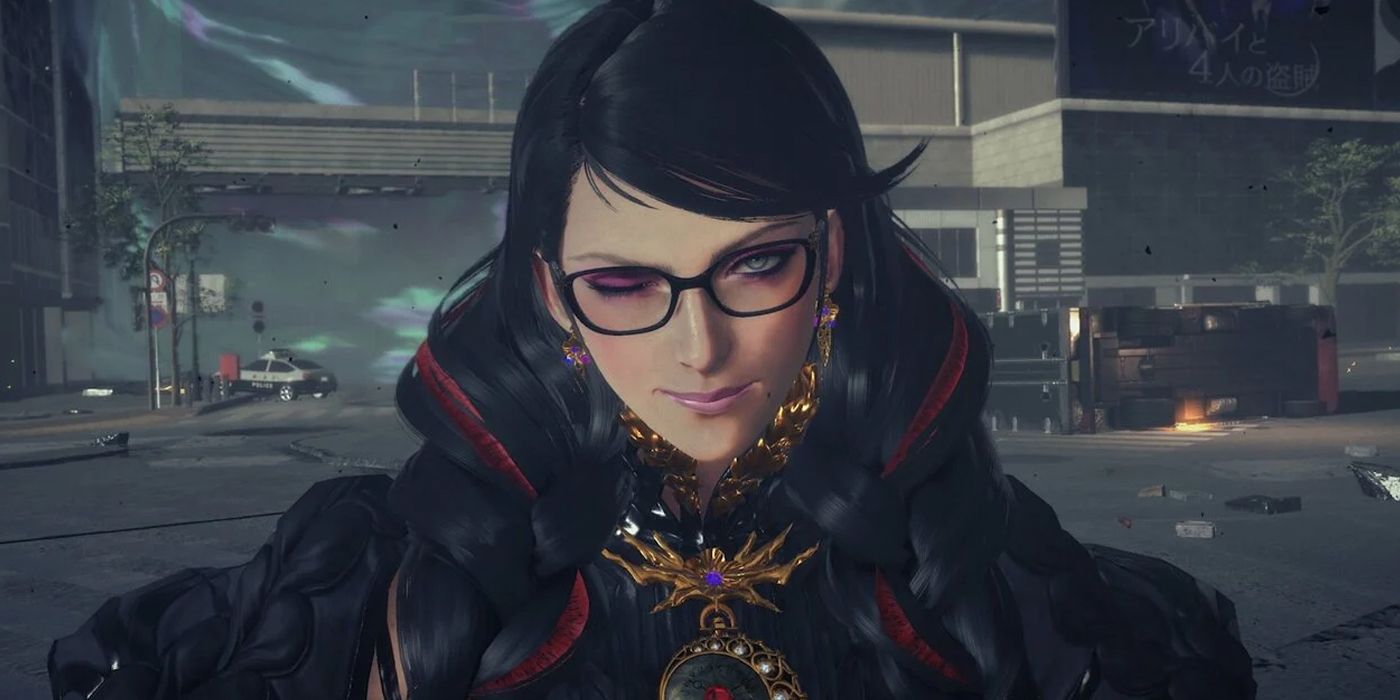 By Michael Christopher
Picture this: a pantheon of the Greek Gods, Zeus at the center, the other 11 deities sitting in their respective thrones on either side. But now, instead of the Greek Gods, it's the pantheon of legendary games that fans waited forever for; Half-Life 3, Breath of the Wild, Hollow Knight: Silksong, and so on. Then, there at the center, in Zeus's spot, is Bayonetta 3. Sure, there are games that more people cared about, and some that had longer development cycles, but this is my entry and this is how it is in my mind, dammit!
The first trailer for Bayo 3 came in 2017, and it was extremely brief. There wasn't much to glean from this video other than "Bayo 3 is coming." We were made to wait for what felt like an eternity. Now, at long last, we've finally been given a full trailer.
The witch is back, and she's sporting an awesome new look. If it weren't already jump-out-of-my-seat exciting enough to see Bayo kicking ass in the way only Bayo can, we see her riding gigantic Infernal demons and tearing through enemies in the city streets, serving both sass and class.
I love a good hack 'n slash game, and the Bayonetta series is home to some of the best. It's immensely satisfying to rip, hammer, and shoot your way through hordes of terrifying angels and demons. I can't wait to see which legendary foe the queen takes on this time, and how my absolute favorite character — Jeanne — will help. Of course, they'll both look fantastic while doing it, which is what really matters, isn't it?
Darkest Dungeon 2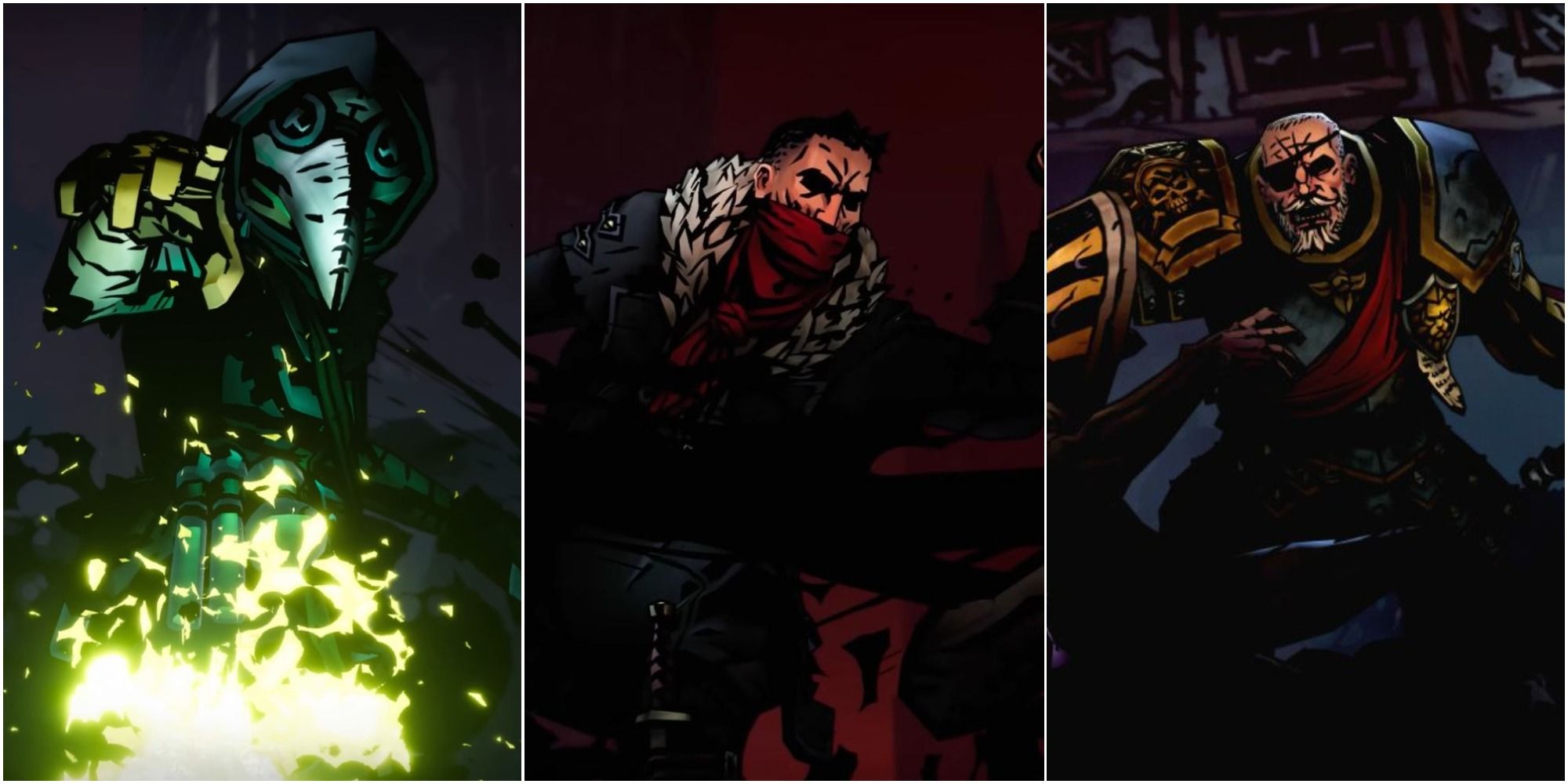 By Damien Lykins
How many of these articles can I cram Darkest Dungeon 2 into? As many as you'll allow me to, that's how many. Yes, it's currently in Early Access. No, we don't have a confirmation on a 2022 release. But in processing a complex set of equations only true TheGamers can comprehend, I've ascertained that 2022's a safe bet. While I see room for the differences in Darkest Dungeon 2's execution compared to the original proving divisive, I'm factually in love with it. The runs themselves being reduced to hours-long, self-contained adventures and unlocking further items, characters, and… diseases between them weren't roguelike elements I expected to see surface in the sequel, but they certainly did so in fine fashion.
Since the last time I spoke on Darkest Dungeon 2, my Hellion and Runaway engaged in a romantic affair fit for the ages, I unlocked the Jester, and conquered the Mountain. Even with the glorified sneak peek we've been given, I absolutely cannot wait to hit the stagecoach and start my next venture. If that's any indication of how much I'm going to love the full release, then this is likely one of my core obsessions for 2022.
Source: Read Full Article