New York 2020 Video Game Award Nominees Revealed
The Ninth Annual New York Videogame Awards will take place on the 21st of January at the SVA Theatre in New York City. With the days catching up to the date of the event, the New York Videogame Critics Circle released the nominees for the awarding celebration. The best in the world are listed among the nominations, from videogames to professional players to videogame voice actors and even eSport team captains. Emmy Award-winning writers from "The Daily Show with Trevor Noah" will host the event and do the pleasure of announcing the winners for the categories.
The Nominees
Big Apple Award for Best Game of the Year
Luigi's Mansion 3
The Outer Worlds
Outer Wilds
A Plague Tale: Innocence
Sekiro: Shadows Die Twice
Resident Evil 2
Death Stranding
Telling Lies
Disco Elysium
Central Park Children's Zoo Award for Best Kids Game
Tetris 99
Super Mario Maker 2
Adventure Academy
Luigi's Mansion 3
Pokémon Sword, Pokémon Shield
Concrete Genie
The King's Bird
A-Train Award for Best Mobile Game
Coney Island Dreamland Award for Best AR/VR Game
Off Broadway Award for Best Indie Game
Tin Pan Alley Award for Best Music in a Game
Statue of Liberty Award for Best World
Herman Melville Award for Best Writing
Joltin' Joe Award: Best Esports Player of the Year
VK Loon
Doinb
Sinatraa
Bugha
Arslan Ash
MKLeo
Great White Way Award for Best Acting in a Game
Faye Kingslee as Nico in Devil May Cry 5
Norman Reedus as Sam in Death Stranding
Margaret Qualley as Mama in Death Stranding
Courtney Hope as Jesse In Control
Debra Wilson as Cere in Star Wars Jedi: Fallen Order
Tommie Earl Jenkins as Die-Hardman in Death Stranding
Alexandra Shipp as Ava in Telling Lies
Logan Marshall Green as David in Telling Lies
Freedom Tower Award for Best Remake
Captain Award for Best Esports Team
Astralis (CSGO)
San Francisco Shock (Overwatch)
FPX (League of Legends)
OG (Dota 2)

TSM (

Apex Legends

)
The awarding ceremony celebrates videogame greatness and aims to honor videogames that defined the year of 2019, as well as shine the limelight to its creators. Additionally, the event commemorates the Circle's non-profit work in underserved communities.
The Ninth Ninth Annual New York Videogame Awards features a lot of well-known names and titles, some have already received awards for their success last year. Titles like Sekiro: Shadows Die Twice, Disco Elysium, Resident Evil 2, Pokemon Sword and Shield, and more are all nominated, and with each game being insanely successful and famous, it leaves fans biting their nails in anticipation. Some video games are nominated for multiple categories too.
Death Stranding and its director Hideo Kojima stand to win in multiple awarding categories, along with stars Norman Reedus and Margaret Qualley.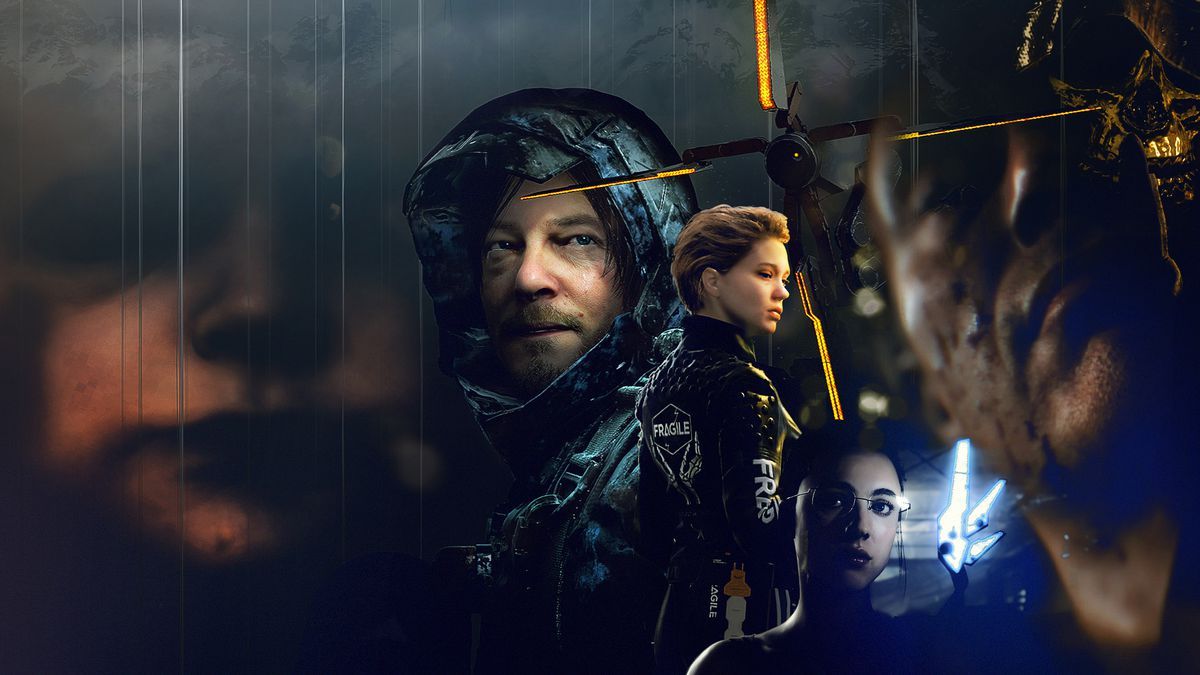 Sam Barlow's hit narrative videogame, Telling Lies, is a story-telling marvel. It's realistically unbelievable, in a good way. It's grossed highly and gained popularity for its unique take on videogames, and to no surprise, it's also nominated for multiple awarding categories. The videogames voice actors are too.
Overall, with so many excellent videogames being nominated for each category, suspense floods the air as fans wait in patience for the event day to arrive. And anyone that isn't anxious about the results that are to come when the Ninth Annual New York Videogame Awards premieres is really no real gamer.
Source: Read Full Article