Nintendo Is Giving Animal Crossing: New Horizons Switch Online Members Special Freebies
Good news for those who are starting to get tired of their daily Animal Crossing: New Horizons routine: it's clear that Nintendo has long term plans for the game, having already introduced significant new content and multiple seasonal holiday events. Now, while smaller in scale, Nintendo is offering a freebie to all Nintendo Switch Online subscribers, available through the Switch eShop.
Unfortunately for anyone taking advantage of the free Nintendo Switch Online trial that comes packaged with New Horizons, this freebie is only obtainable with a paid subscription. Attempting to download it while under a trial period will list the item as unavailable. That said, for those that are current or future Nintendo Switch Online subscribers, it can be found by searching "Animal Crossing" in the eShop. This currently brings up two results: a download of game itself and the Nook Inc. Silk Rug item.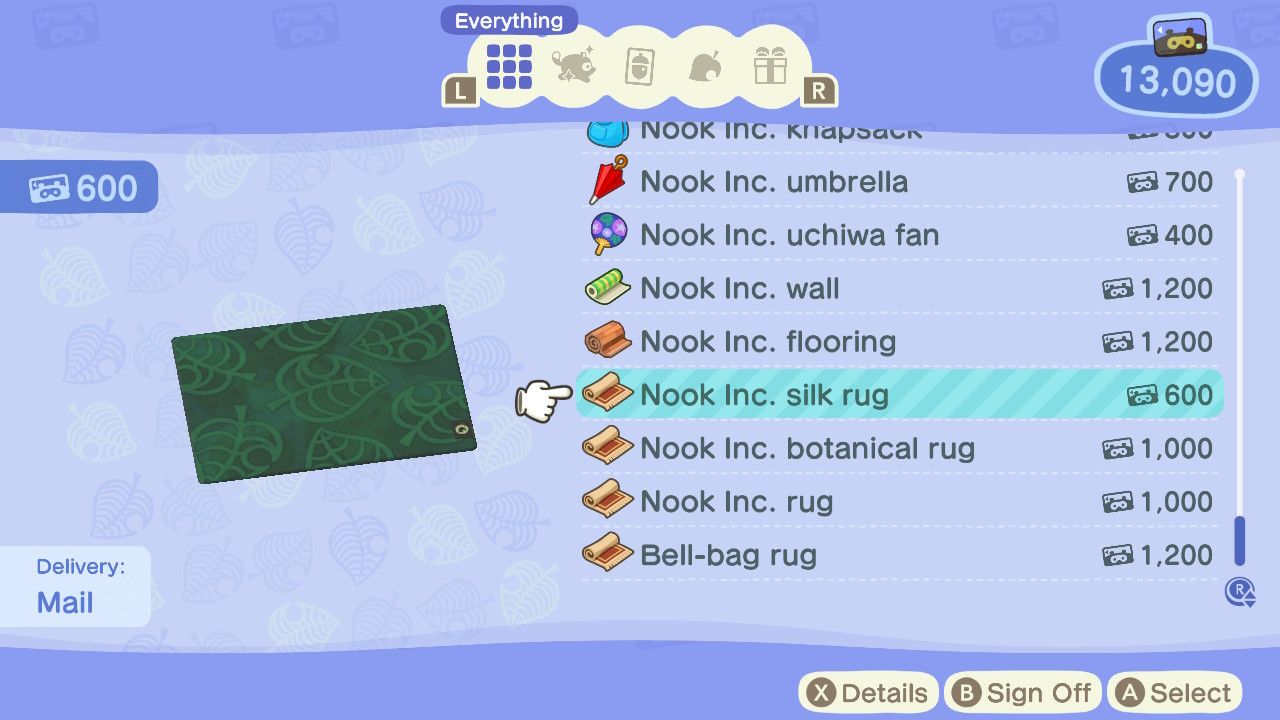 Simply select the item to bring up its eShop page and then click the download button to add it to your New Horizons save file. This will trigger a brief update that requires restarting the game if it's open and suspended before it can be accessed.
However, once the Silk Rug is added to your village, like all of the other Nook Inc. items, obtaining it isn't free in terms of the in-game economy. The rug can be found on the Nook Inc. Terminal and requires redeeming 600 Nook Miles. Once that has been paid, the rug will be mailed to you the next day.
This isn't the first item free to existing Nintendo customers, having been proceeded by a free set of items for Animal Crossing: Pocket Camp players, and it's likely not the last. Super Smash Bros. Ultimate has periodically gifted paid Nintendo Switch Online subscribers with free in-game currency and Spirit Board challenges. Both Animal Crossing and Smash include added functionality that requires Nintendo's online service to access, so periodic freebies incentivize potential subscribers for whom in-game items might be the extra incentive needed for them to buy the service. Plus, New Horizons is a huge hit that Nintendo has no reason to stop supporting, so more free items are more than likely in the pipeline.
Source: Read Full Article