Nintendo Leaker With Good Track Record Hints At Halo For Switch
A credible leaker of Nintendo announcements has seemingly hinted Halo could be coming to the Nintendo Switch. The Halo franchise has seen a resurgence thanks to a few different factors. Halo Infinite, the next main installment in the series, is coming to Project Scarlett next year. Halo is also being adapted for television, and The Master Chief Collection is being ported to PC.
The term "killer app" means a company's premier software, something that entices customers to pick up a console. Super Mario, The Legend Zelda, and Pokémon are the main killer apps for Nintendo. Sony has exclusive titles such as God of War and The Last of Us. Microsoft's killer app is, of course, Halo, a game series synonymous with Xbox. The original Halo: Combat Evolved was acclaimed, becoming a turning point for first-person shooters. From there, a successful franchise was born. Halo appearing on another console might sound preposterous. But, one leaker hints it might be happening.
RELATED: Halo: Combat Evolve's PC Port Will Begin Testing After The Holidays
A leaker named King Zell has seemingly hinted on the ResetEra forums (via Nintendo Smash) that Halo might be coming to Nintendo Switch. If his name sounds familiar, it's because King Zell has accurately leaked announcements regarding the Link's Awakening remake, Breath of the Wild's sequel, and more. Interestingly, he believes this announcement would not be revealed at The Game Awards. Instead, it would be during a Nintendo Direct. Some fans also speculate King Zell is referring to a Master Chief character reveal in Super Smash Bros. Ultimate.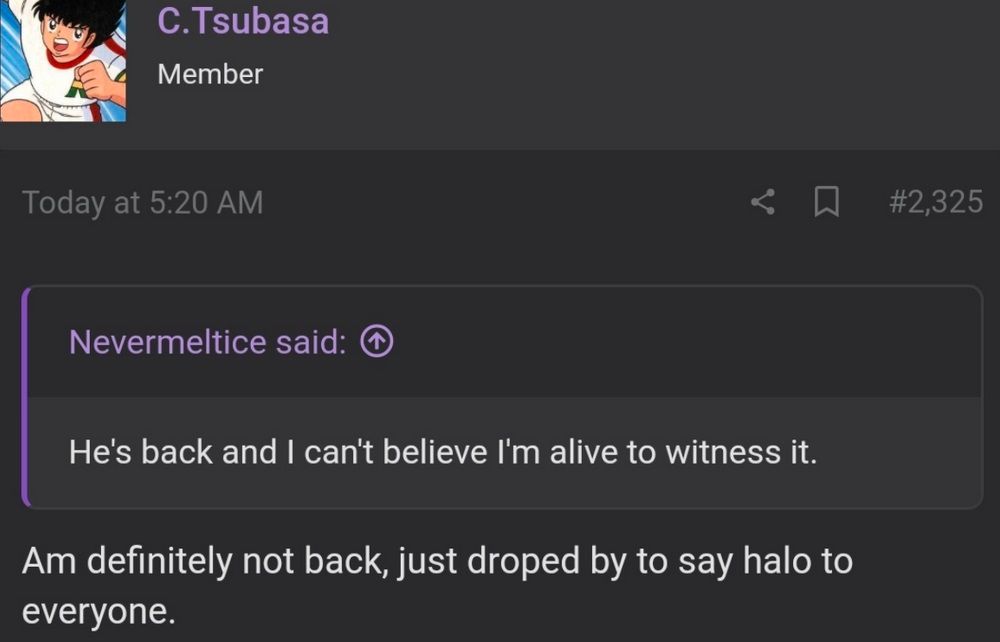 Of course, there is no confirmation in the slightest that Halo is coming to Switch. The idea may seem laughable to the majority. However, fans live in a time when Microsoft and Nintendo are working together. Cuphead, a once a lifetime Xbox exclusive, was ported to Switch earlier this year. Ori and the Blind Forest, an acclaimed Microsoft exclusive, was also ported to Switch. So, there is a precedent for Microsoft exclusives being on Switch. Of course, Halo is a different story. It would be as if Pokémon appeared on Xbox, which is one far-fetched idea.
Halo appearing on Switch would certainly open the door to many new players. It remains to be seen if that happens, but it's best not to get one's hopes up, especially for something like this. Even if Halo doesn't come to Switch, the games are being made available on PC, so now many players will have access to them.
Source: Read Full Article