Paramount Is Bringing The Movie Theater Experience To VR With Big Screen
Paramount is partnering with a Bay Area tech startup to bring true movie theater experiences to your home virtual reality system.
Well, almost true. It's still in VR, but at least you won't have to leave your home.
The news comes from Bigscreen, a tech startup that's been using virtual reality technology to do big things. They've already used VR to make meetings more engaging and now they're using that same virtual conference space technology to convince people to head to a virtual theatre.
Here's how it works: a Paramount movie plays every 30 minutes starting on December 16th. You pay $3.99 (depending on which country you live in) for a virtual ticket and put on your VR goggles. You then get transported to a virtual lobby where you can voice chat with other virtual movie-goers. Then, when the movie starts, the doors open and you find your seat. Then sit back and experience the movie like you would at a real movie theatre.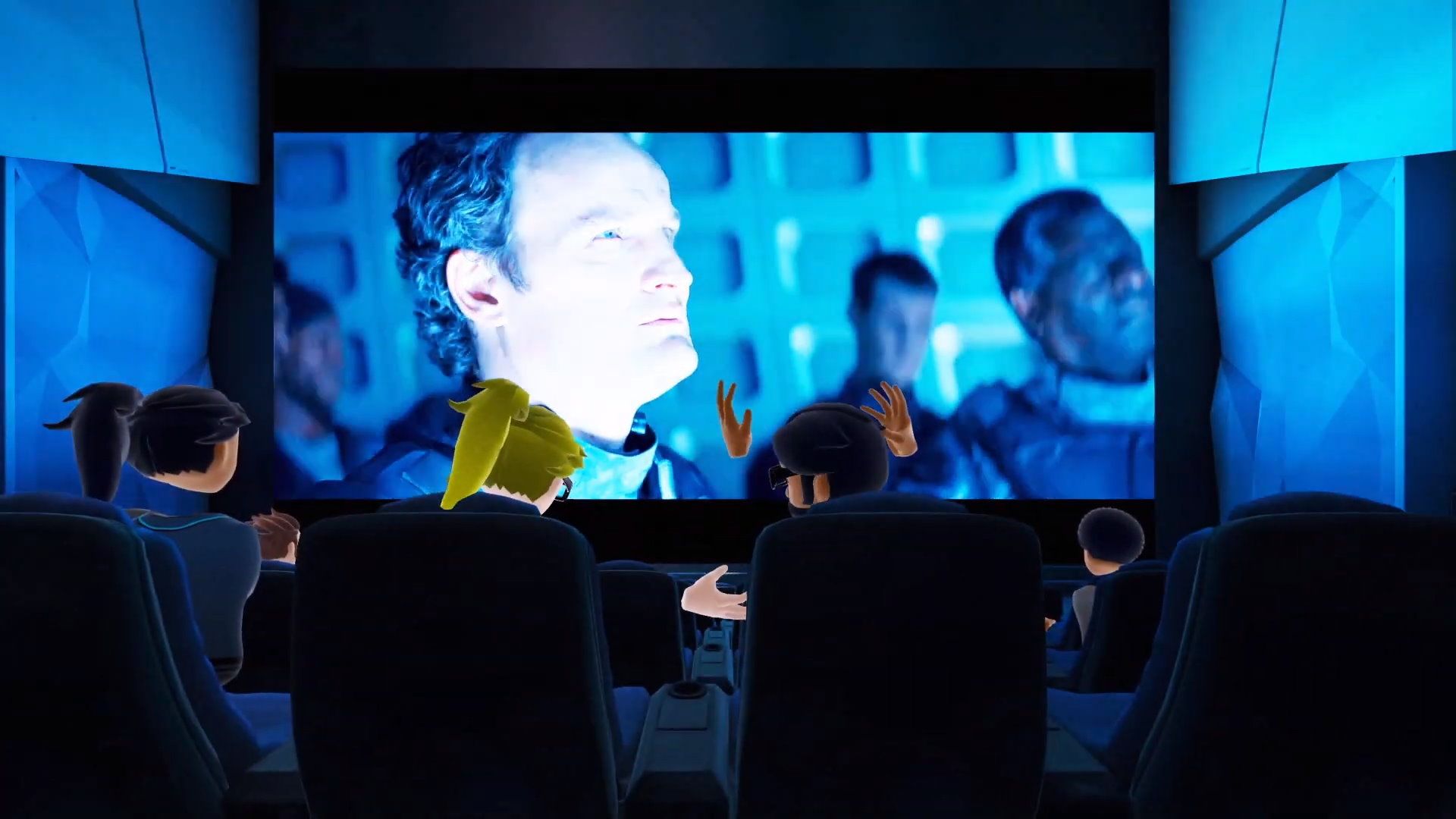 There are a few enhancements to the movies you watch, however. First, everything is in IMAX, so this will be the widest screen you've ever seen. Second, most movies are in 3D, and because you're wearing VR goggles, the images have far more depth than they would with mere 3D glasses.
Bigscreen VR's current movie lineup includes Transformers: Dark Of The Moon, the live-action version of Ghost in the Shell, 2009's Star Trek, and Raiders of the Lost Ark. The four-movie lineup changes every week, with Terminator Genisys, Interstellar, the original Top Gun, and World War Z all coming in the following weeks.
You can watch Bigscreen VR through most VR headsets, including Valve Index, HTC Vive, Pimax, Samsung Odyssey, HP Reverb, Dell Visor, and all the Oculus headsets.
Bigscreen VR is great for urban dwellers that don't have room for a huge home theatre system, and also for date night with a significant other living far away. The company really thinks that the social aspect of movie-going will be a big draw and that true movie buffs will find something special in Bigscreen VR.
According to Forbes, Bigscreen already has 1.5 million subscribers in 10 countries, so they might be right.
Source: Bigscreen, Forbes
Source: Read Full Article