Persona 3 Portable: Missing Person Guide
Quick Links
What Are Missing Person Requests?
Your Rescues Have A Time Limit
Two Of Your Social Links Will Go Missing
Missing Person Locations And Deadlines
As if the Full Moon operations weren't enough on their own, one of the added features to Persona 3 Portable from the vanilla game is the addition of Missing Persons. Shortly before each full moon, a handful of people from around Tatsumi Port Island become lost inside of Tartarus and require the SEES's Team's help to get out – and sometimes, it's people you know.
But your heroism won't be without reward, as each person you locate leaves a gift at the police station. For the locations of and deadlines for the missing people in Persona 3 Portable, read on ahead.
This guide contains slight spoilers for two social links in Persona 3 Portable.
What Are Missing Person Requests?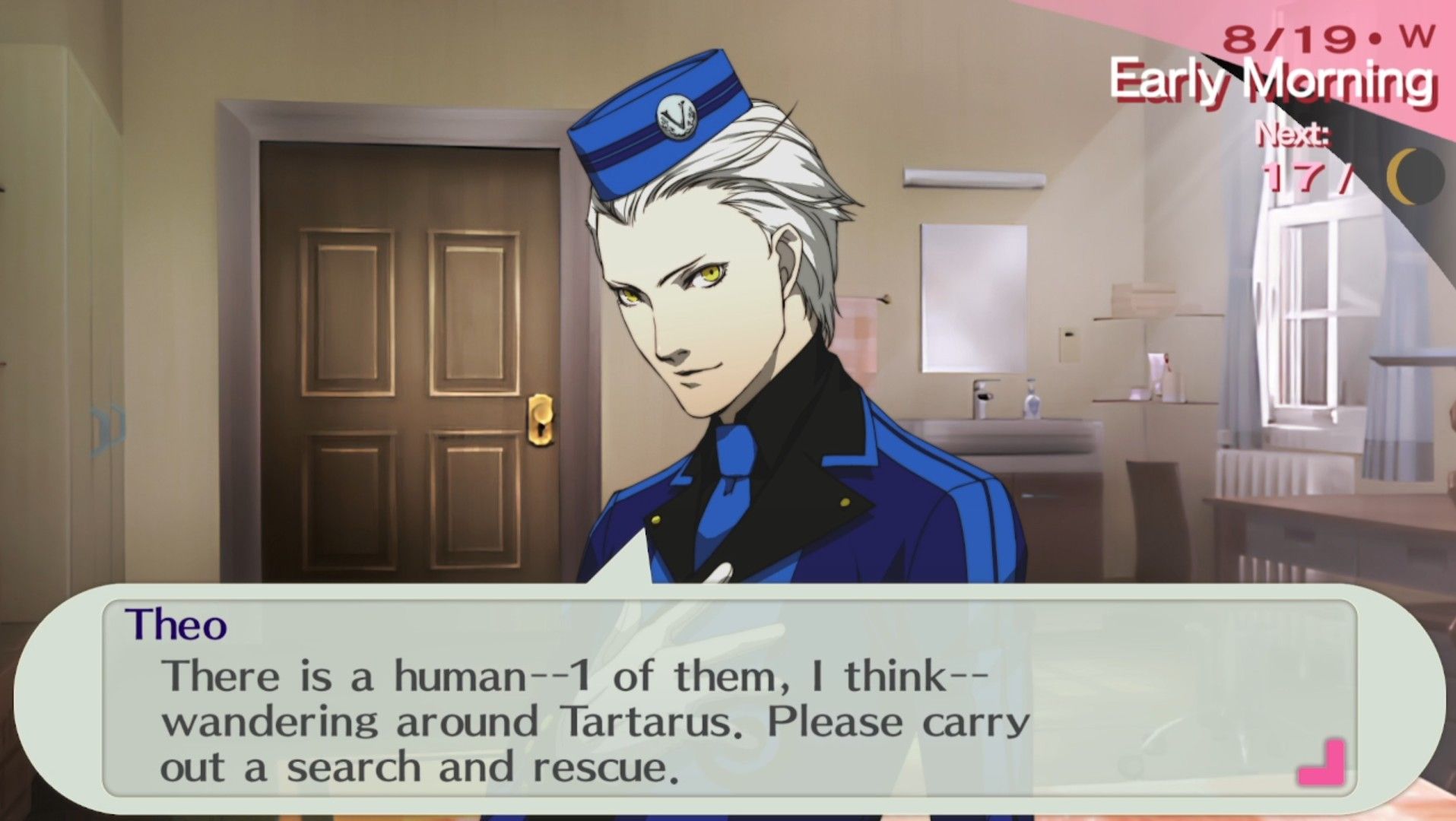 Sporadically throughout the month, but more so the closer you get to a full moon, people from around Tatsumi Port Island go missing in Tartarus.
You'll know when this happens in a handful of ways:
Your Velvet Room Attendant of choice will call you the morning after it happens to alert you that someone is inside Tartarus.
If you then go to the Velvet Room at any point before the next Full Moon, the Attendant will tell you they sense someone in Tartarus. They can even give a specific range of floors on which this person will be.
After you've been told someone has gone missing, you can check the information posted about them on the bulletin board at Paulownia Mall, just outside the police station.
When you arrive at a floor with a Missing Person while going through Tartarus, Fuuka will warn you of the person's presence as soon as you arrive at the floor.
You'll need to find them before you move onto the next floor.
You can split up your team to find the missing person quicker, but your teammates cannot rescue a missing person.
After they've found them, you'll have to then go to the missing person yourself. On the bright side, they'll then be marked on your map with a green dot.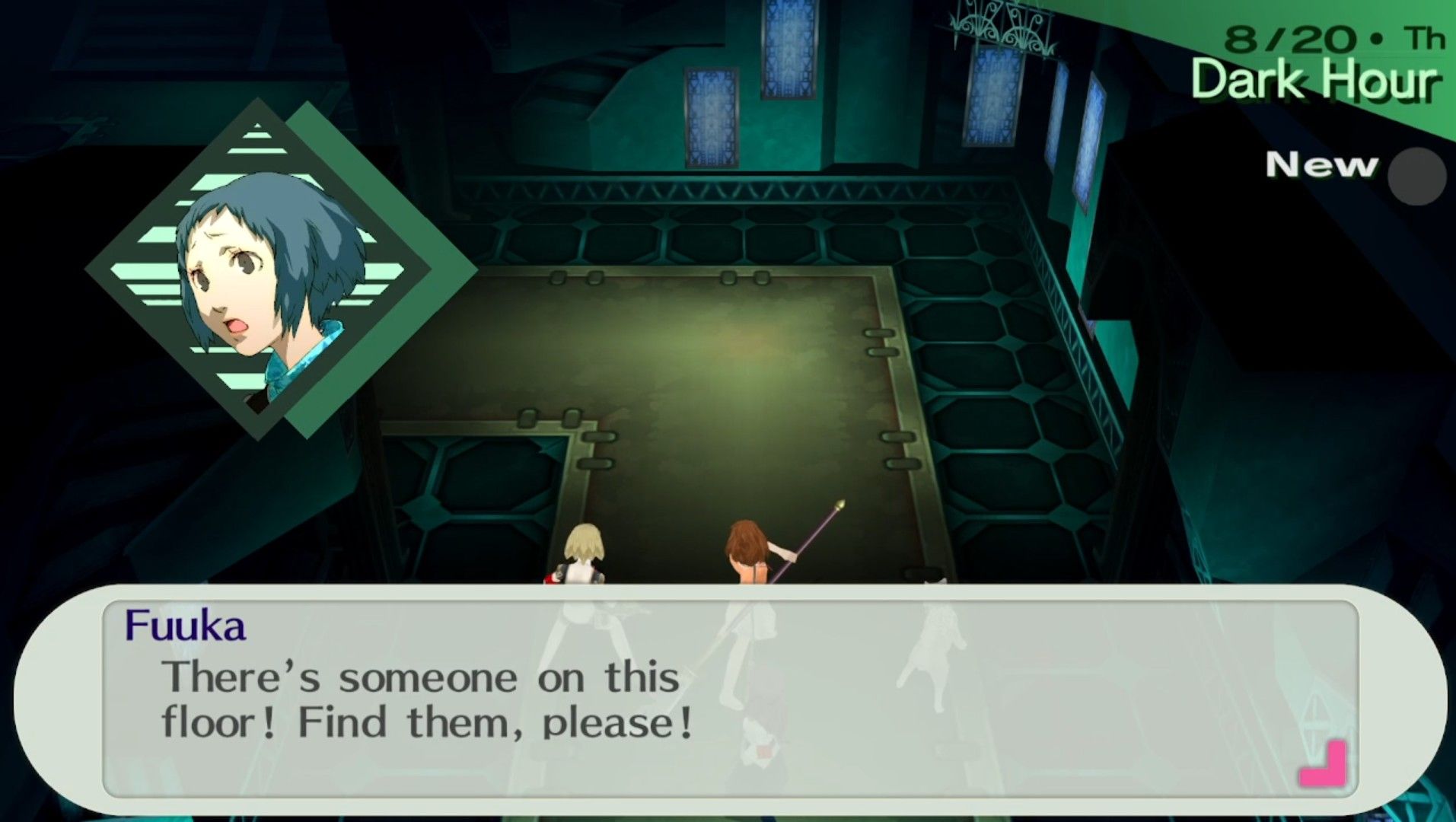 After locating a missing person, you'll then need to go back to the entrance of Tartarus with them.
Fuuka will ask if you're sure you're ready to leave, so finish your business on that floor before helping them back to the entrance.
Once you return to the entrance, you'll have to restart your climb through Tartarus from the last teleportation portal, as there is no way to return to exactly the floor you'd just been on.
As early as the day after you've saved them, head to the police station again and speak to Officer Kurosawa. The missing persons have given him the rewards they had for you, and he'll hand them over to you – in bulk, if necessary, until you've received each one of the rewards.
Your Rescues Have A Time Limit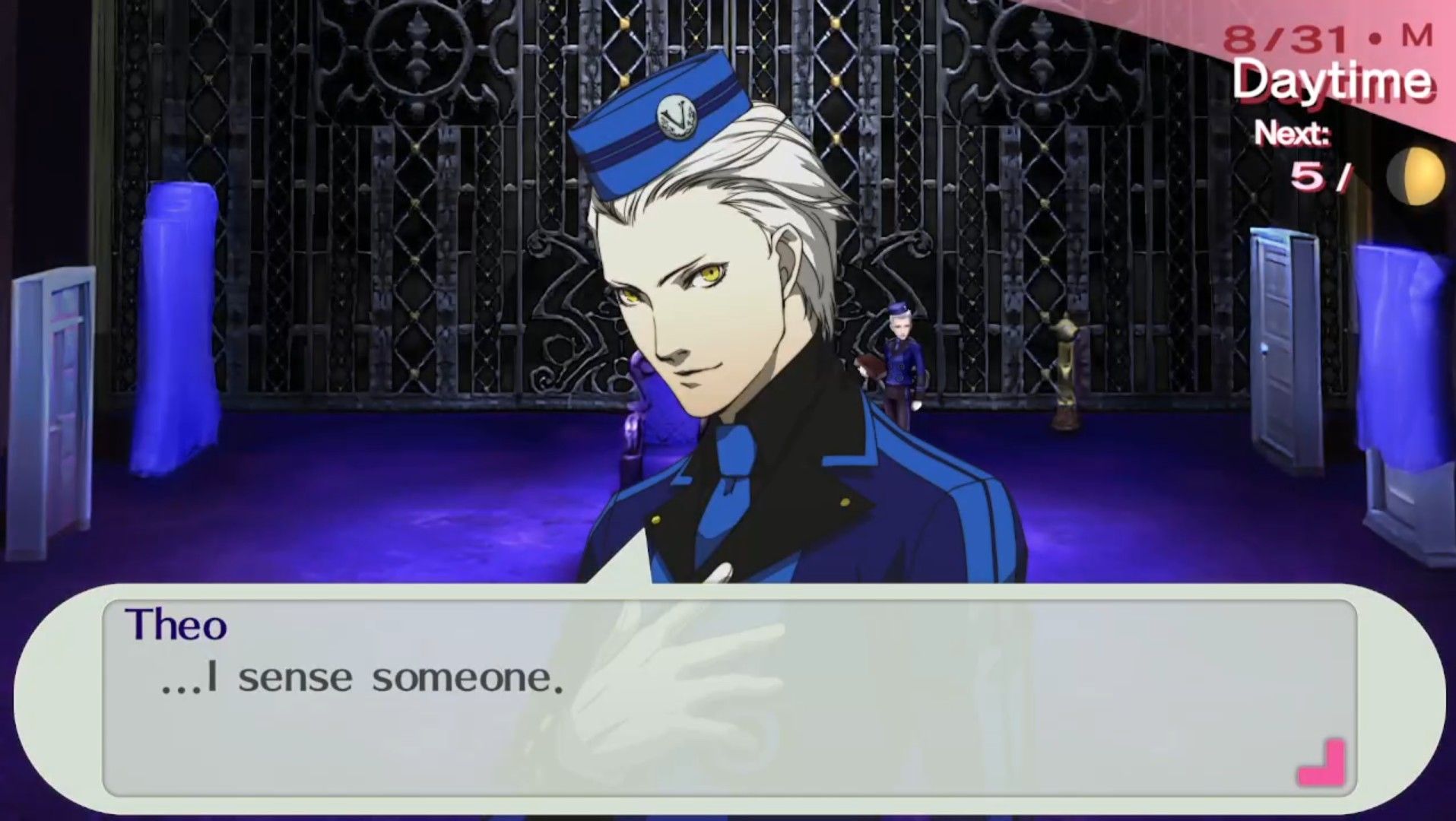 Although people go missing at different intervals throughout the lunar cycle, everyone that goes missing must be rescued before the next Full Moon.
If they're not rescued before the deadline, they're lost to the shadows in Tartarus forever.
However, knowing when they go missing can help you plan when to save them to make the most of your time. One or two people almost always go missing a few days before the full moon, meaning you've got just a few days to save them.
This means that, with planning, you can rescue them in a single night.
Regardless of when a person goes missing, they'll be in Tartarus until the next full moon, no matter how long it's been.
If you save the first person who went missing until the night before the full moon, they reward you all the same. Therefore, it may be helpful to put off rescue missions until just before the full moon.
This way, you can do them in one fell swoop and save everyone at once, and even grab some bonus EXP before the hefty boss fight ahead on the night of the Full Moon Operation.
Two Of Your Social Links Will Go Missing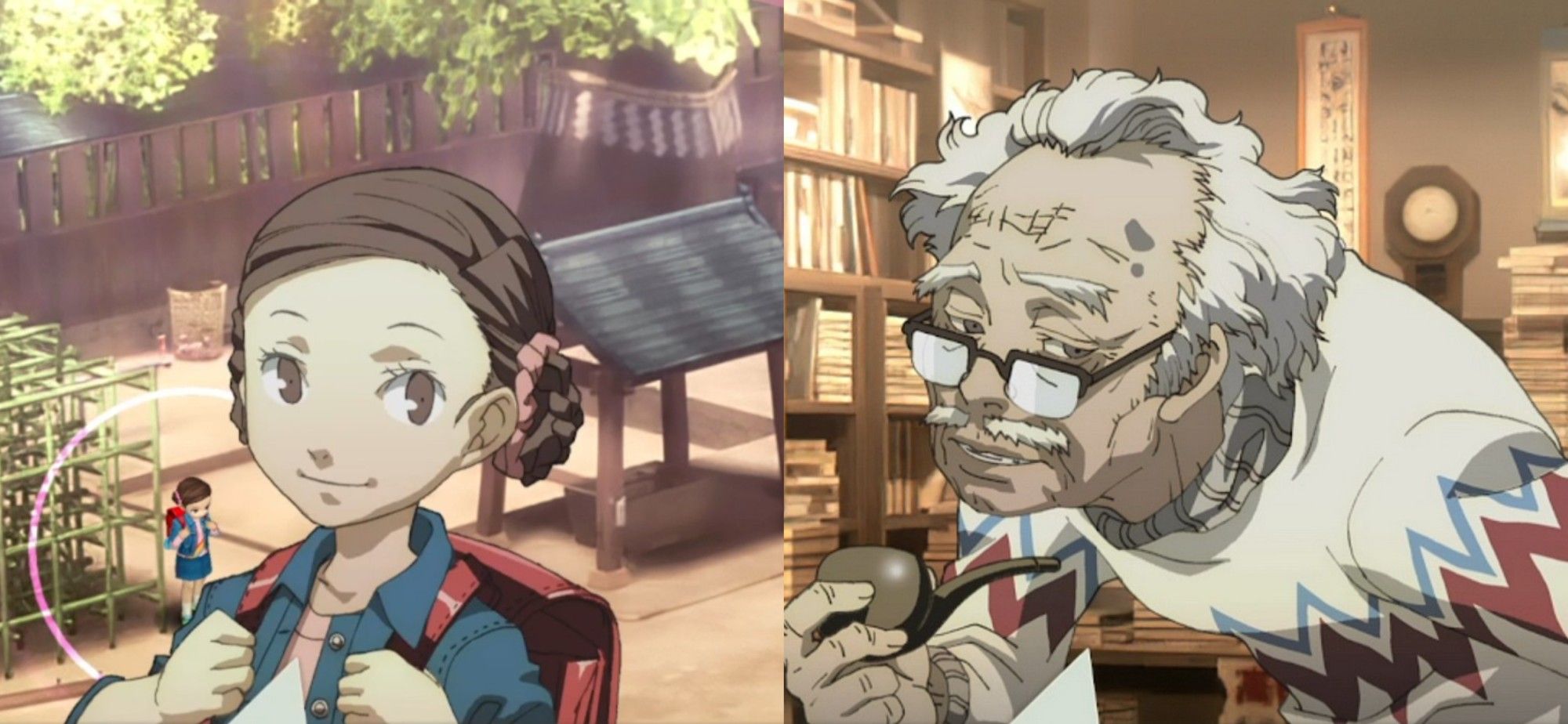 Be especially wary of the names when you check the Bulletin Board, as there are two occasions where the person who's gone missing is one of your social links.
These will be Bunkichi Kitamura from Bookworms at Iwatodai Strip Mall, who is your Hierophant social link, and Maiko Oohashi, the little girl you play with at Naganaki Shrine who represents the Hanged Man.
Bunkichi goes missing on 9/12, while Maiko goes missing shortly after on 10/21.
Failing to rescue either of them before their deadline will lock their social link. If this happens, their social link will stop where it is, and you can no longer progress it.
Missing Person Locations And Deadlines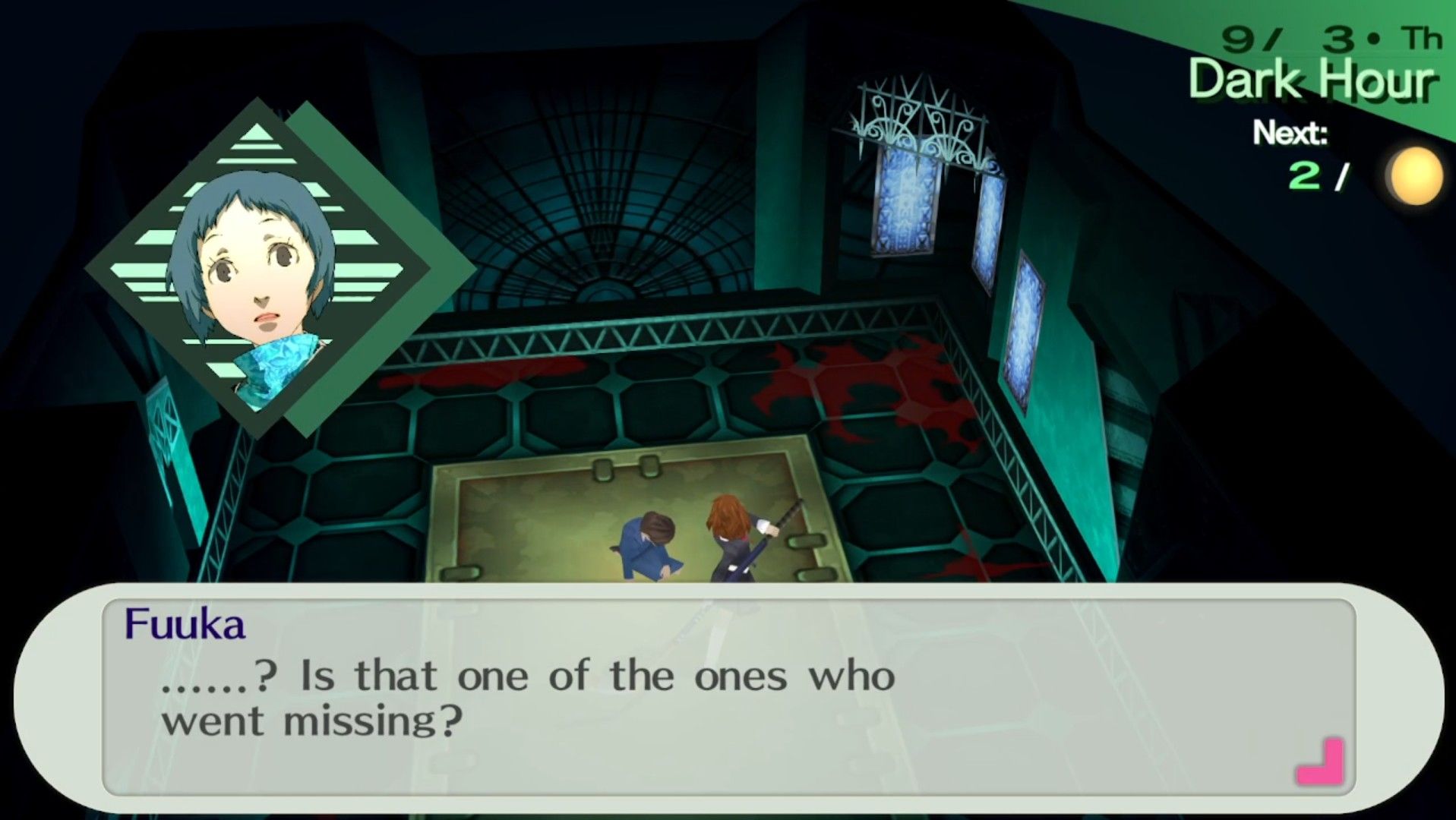 Below, you'll find the location of every person who goes missing inside Tartarus throughout the course of Persona 3 Portable.
We've also included the dates they go missing, the deadline to rescue them, and the reward they'll leave you for your help.
We've marked an asterisk next to the two missing people that correspond to social links.
Missing People In Persona 3 Portable
Name

Date Missing

Deadline

Location

Reward

Ayako Yoshimoto

6/18

7/7

45F

Recarm

Kenjiro Tsutsumi

6/26

51F

¥40,000

Yoshimi Miyama

61F

Shirt of Chivalry

Yatsuko Murabayashi

8/3

8/6

69F

Emerald (6)

Shuichi Mimura

83F

Divine Grace

Onozuka Setsuki

8/19

9/5

95F

Matarukaja

Hirotaka Tanigami

8/29

101F

Malachite (20)

Reiko Makita

9/3

108F

Mediarama

Bunkichi Kitamura *

9/12

10/4

120F

Homunculus (10)

Aki Kurobe

9/22

131F

Slash Repeller

Yasunobu Shimozono

137F

¥100,000

Maiko Oohashi *

10/21

11/3

149F

Felt Doll

Ryohei Nakatsugawa

152F

High Counter

Takeko Hirooka

10/30

158F

Endure

Tomoyuki Itami

12/3

168F

Phys Boost

Katsue Sugi

11/28

175F

Tetrakarn

Yumiko Sasamaki

185F

Luxury Coin (2)

Nobuko Fukuichi

12/22

12/31

203F

Diamond (8)

Fumika Teramoto

1/15

1/31

224F

Soma

Mitsutoshi Okimoto

250F

Salvation
While you don't have to rescue the missing people in Persona 3 Portable, we'd definitely recommend it – you'll save your social links, gain EXP, earn an achievement/trophy for rescuing everyone, and net some sweet rewards along the way.
Source: Read Full Article