Persona 4 Golden: All Classroom Answers For January And February
Quick Links
Class Answers For January And February
November And December Advanced Exam Answers
Your time at Yasogami High in Persona 4 Golden is coming to a close in just a short while. You've nailed the main story beats by now and are sailing into the endgame content, including the Hollow Forest, the bonus dungeon that was added in Golden.
But no matter how much there is left to do in the Midnight Channel, you've still got high school to contend with as well. If you'd rather spend the last of your time in Inaba rounding out your game, here are P4G's January and February test answers to help you sail along.
Class Answers For January And February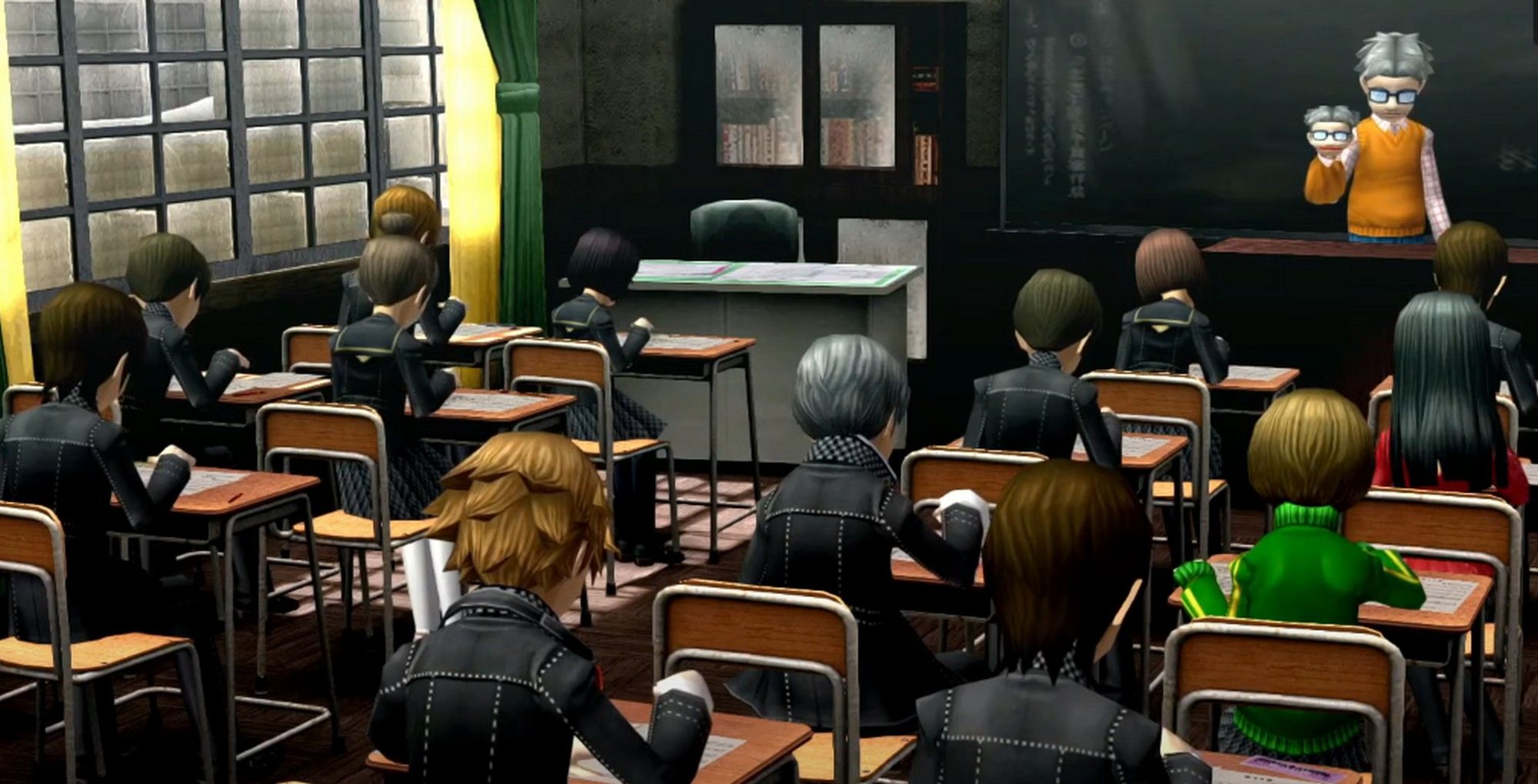 | Date | Prompt | Answer |
| --- | --- | --- |
| 1/10 | Tell me, wha are you supposed to put on top of a Kagami mochi? | An orange |
| 1/14 | "Toso" is a traditional drink for the new year, but what does the name mean? | Bury the Demons |
| 1/19 | In the Thai and Vietnamese Zodiacs, which animal is used in the place of the rabbit? | Cats |
| 1/25 | What color is the snow that falls in Europe in the spring? | Red |
| 1/30 | What's the next unit of measurement up from a terabyte? | Petabyte |
| 2/1 | What color were the pyramids originally? | White |
November And December Advanced Exam Answers
Date

Prompt

Answer

2/6

The word "alphabet" comes from the words "alpha" and what other one?

Beta

How was the theory that the pyramids were built by slaves disproven?

Attendance logs

2/7

What drink name means "bury the demons?"

Toso

What is the medical term for brain freeze?

Sphenopalatine Ganglioneuralgia

2/8

What is the Japanese Zodiac equivalent to the "cat" in the Thai and Vietnamese Zodiacs?

Rabbit

What vegetable was first used to make Jack o' Lanterns?

Turnips

2/9

What color were the pyramids when they were first built?

White

What gets mixed with snow in Europe that sometimes causes it to turn red?

The Sahara Desert sand
And with that, your test-taking at Yasogami High in Persona 4 Golden is officially over! Time to finish your social links and make the most of the last of your remaining days in Inaba.
Source: Read Full Article