Persona 5 Strikers' English Voice Actors React To Game Trailer In New Video By Atlus
Atlus West has released a video of the English voice cast of Persona 5 Strikers reacting to the first announcement trailer for the game.
The video was uploaded on Atlus West's official YouTube channel, as well as their Twitter and Instagram accounts, with the caption, "When it comes to reactions, voice actors are top notch, and our #Persona5Strikers cast are among the best! Check out what they had to say about the Announcement Trailer."
The minute-long video features reactions from voice actors Max Mittelman (Ryuji Sakamoto aka "Skull"), Erika Harlacher (Ann Takamaki aka "Panther"), Cherami Leigh (Makoto Nijima aka "Queen"), Xanthe Huynh (Haru Okumura aka "Noir"), Erica Lindbeck (Futaba Sakura aka "Oracle") and Cassandra Lee Morris (Morgana aka "Mona").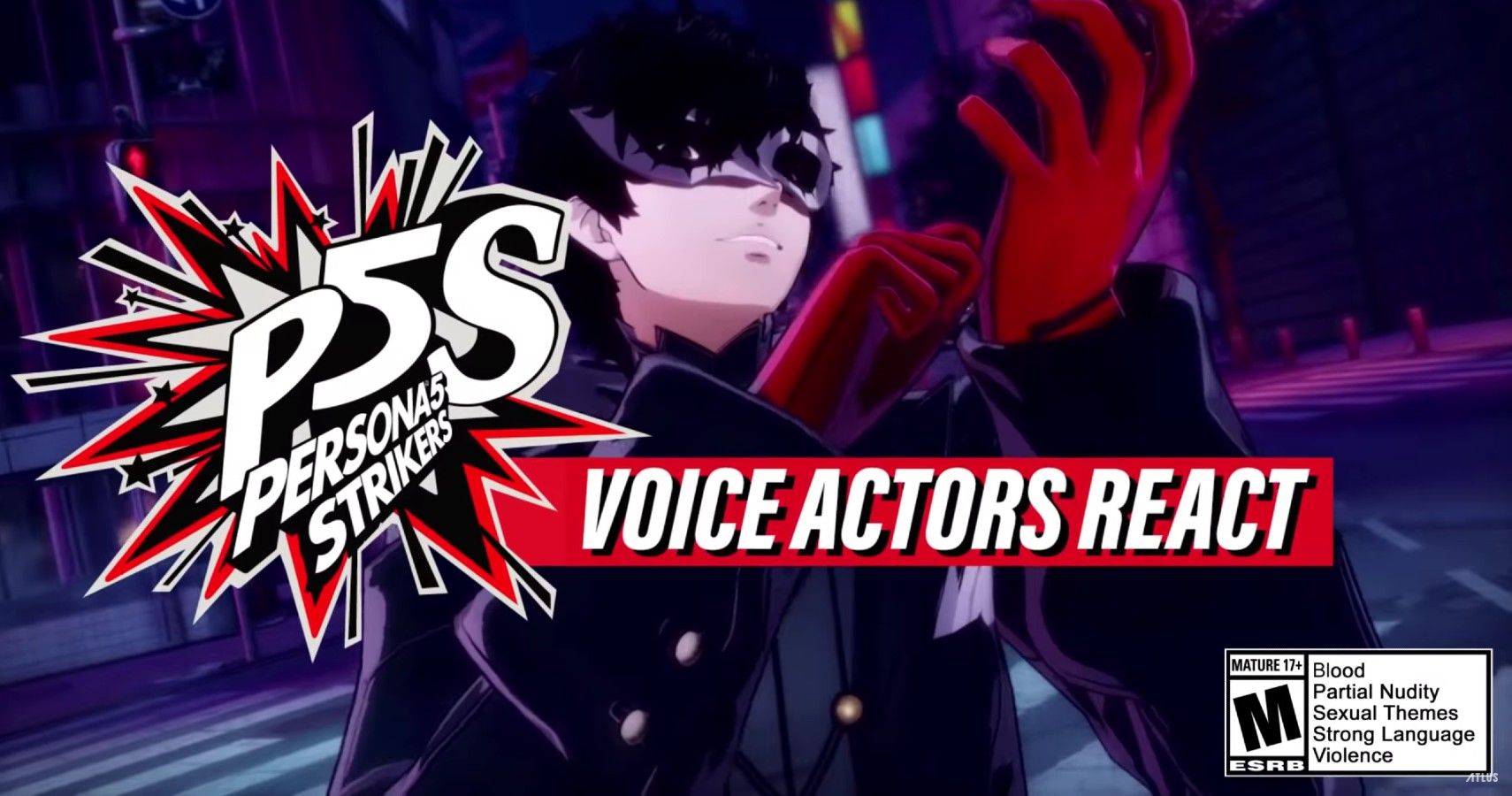 Atlus has also released a version for their Japanese audiences, featuring subtitles over the cast's reactions.
The video did spark some discussions on Twitter regarding whether or not the cast's reactions were "genuine" or not. However, Erika Harlacher (Panther) cleared things up, confirming that this was the first time any of them had seen the trailer. She also revealed that the voice cast saw "maybe 10% of the game while recording".
Persona 5 Strikers is the official sequel to Atlus' JRPG hit Persona 5. The game picks up six months after the results of the parent game, following Joker and his friends over their summer vacation. The gang plans to spend their summer on a road trip traveling all over Japan; however, after a series of strange occurrences begin popping up throughout the country, the gang finds themselves returning to their vigilante ways and changing the hearts of those with distorted desires once again.
Strikers has been confirmed as a canonical sequel to Persona 5, not the more recently released Persona 5 Royal. Additionally, it features real-time combat, allowing players to control all members of the Phantom Thieves (with the exception of the group's navigator, Futaba). This is a departure from the original game, which utilized turn-based combat in all the battles.
Persona 5 Strikers will officially be released on February 23, 2021, for the PlayStation 4, Nintendo Switch, and PC via Steam. The game was initially released in Japan on February 20, 2020, under the title Persona 5 Scramble: The Phantom Strikers.
Source: Read Full Article