PlatinumGames Adds A Fifth Star To Its Mysterious "4" Website
Looks like PlatinumGames has something up their sleeve for 2021. The video game developer has updated its "Platinum 4" website to add a mysterious fifth star. So far, each star on the website has corresponded with an announcement by the studio dealing with new games and releases. This new star likely means that PlatinumGames will be making a new announcement sometime soon!
The Platinum 4 website was created by PlatinumGames early last year to share its upcoming projects and announcements. The company had quite a few things to share in 2020. First came the announcement of the Wonderful 101: Remastered, followed by the news that PlatinumGames would begin self-publishing with Project G.G. (a working title). The next star on the site was dedicated to the announcement that the studio would be opening a division in the East called PlatinumGames Tokyo. The final announcement was less of an announcement and more of a prank. For April Fool's Day 2020; the studio announced a follow-up to Terra Cresta known as Sol Cresta, but that was simply a joke to celebrate the day.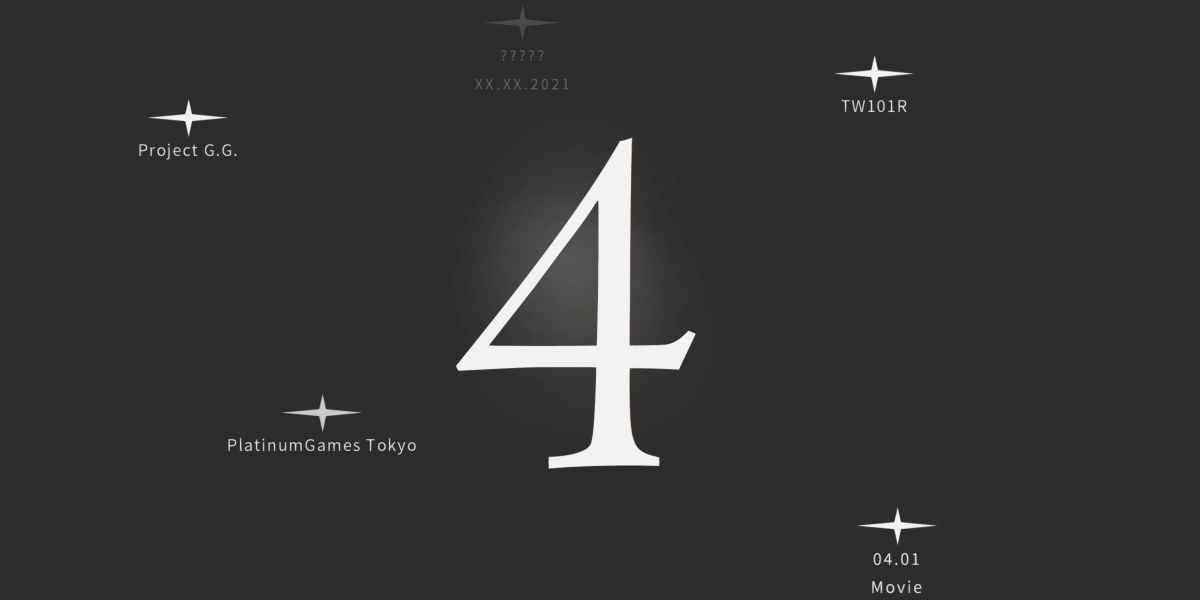 Briefly, in the beginning of 2020, another star did appear on the website. Though with the COVID-19 pandemic changing everyone's schedules, that announcement was seemingly tabled. Now, the star is back with a 2021 date underneath it. Seems whatever announcement was planned for 2020 will be revealed this year.
Along with the addition of the new star, the webpage occasionally glitches out with the phrase "bonus stage" flashing on the screen. While no other clues have been given, the obvious announcement would be Bayonetta 3. After its announcement with a short trailer at the Game Awards in 2017, there has been no news on the Bayonetta 3 front. However a recent interview with PlatinumGames founder, Hideki Kamiya, revealed that he hoped to have Bayonetta 3 updates sometime in 2021. Could this be it?
However, Bayonetta fans shouldn't get their hopes up just yet. PlatinumGames has been involved with a number of large franchises throughout its career and this news could be anything. In fact, this may be more news on Babylon's Fall, which was announced in 2019 and then went quiet. No matter what the news ends up being, you can be sure that with PlatinumGames at the helm it will be amazing!
Source: Read Full Article