PlayStation End Of Year Sale Has Great Deals On Over 800 Products
We're fast approaching the holiday season, which means it's time for you to load up on games. PlayStation is ringing in the season with deals on over 800 individual products–most of them games, but also plenty of DLC and expansions too.
And these aren't just little deals with 10 or 15% stickers beside them. We're talking 70, 80, or even 85% off classic games.
We'll start with a pair of Telltale games. Batman: The Telltale Series is 75% off ($3.74), while The Wolf Among Us cuts 70% off the sticker price ($4.49). Both are probably the best of what Telltale has to offer and are well worth adding to your PlayStation library.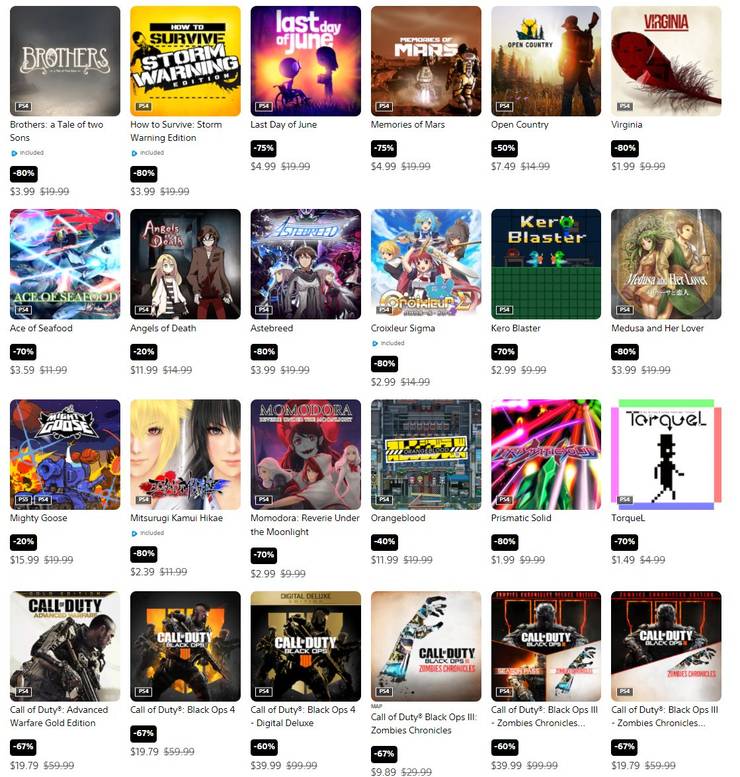 Or how about Dragon Ball FighterZ for 85% off, bringing it down to just $8.99. Dead by Daylight is down 50% at $14.99, while the Resident Evil 2 remake is now 60% off at $15.99.
We've picked out a few great deals worth picking up, but there are plenty more over on the PlayStation Store, so go check 'em out.
Call of Duty: Black Ops 4 – 67% off – $19.79
Crash + Spyro Triple Play Bundle – 50% off – $49.99
Batman: The Telltale Series – 75% off – $3.74
The Wolf Among Us – 70% off – $4.49
Dragon Ball FighterZ – 85% off – $8.99
Little Nightmares 2 Deluxe Edition – 40% – $23.99
Ni no Kuni: Wrath of the White Witch Remastered – 75% off – $12.49
Dead By Daylight – 50% off – $14.99
Resident Evil 2 remake – 60% off – $15.99
The Shadow Warrior Collection – 80% – $11.99
Warhammer: Vermintide 2 – Ultimate Edition Bundle – 75% – $13.74
Elite Dangerous – 75% – $7.49
Source: Read Full Article