Pokemon Go: Cobalion Raid Guide
Quick Links
Cobalion: Strengths And Weaknesses
Cobalion: Best Counter Picks
Like other games in the franchise, Legendary Pokemon are top-tier in Pokemon Go, possessing some of the highest attacking and defensive stats in the game. Besides special limited-time events, the only way to acquire Legendaries in Pokemon Go is through the successful completion of Five-Star Raids, difficult PvE battles that can be attempted with multiple players.
An extremely powerful Steel and Fighting dual type, Cobalion is one of the Legendary Pokemon that can be encountered and caught through these difficult Raid battles. This Five-Star Raid battle is an extremely challenging one, but it is definitely not impossible, especially with the help from this guide.
Recommended Group Size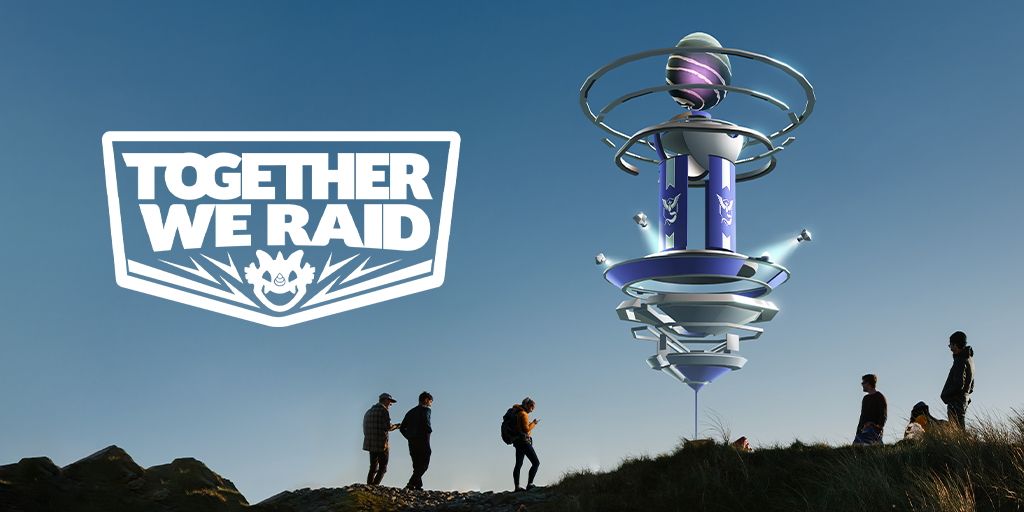 Cobalion is one of the tougher Five-Star Raid Pokemon, proving to be very bulky while also wielding powerful attacks. Because of this, you will need to attempt this Raid with a large group size, even if you are using some of the best counters to Cobalion.
It is recommended that you take on Cobalion with a group of four to seven Trainers, a larger group size than what is often required for Raids of this tier. It is possible to defeat this Legendary Pokemon with fewer players, although this will not be a guarantee, especially when you are grouped up with lower-leveled Trainers with weaker Pokemon.
Cobalion: Strengths And Weaknesses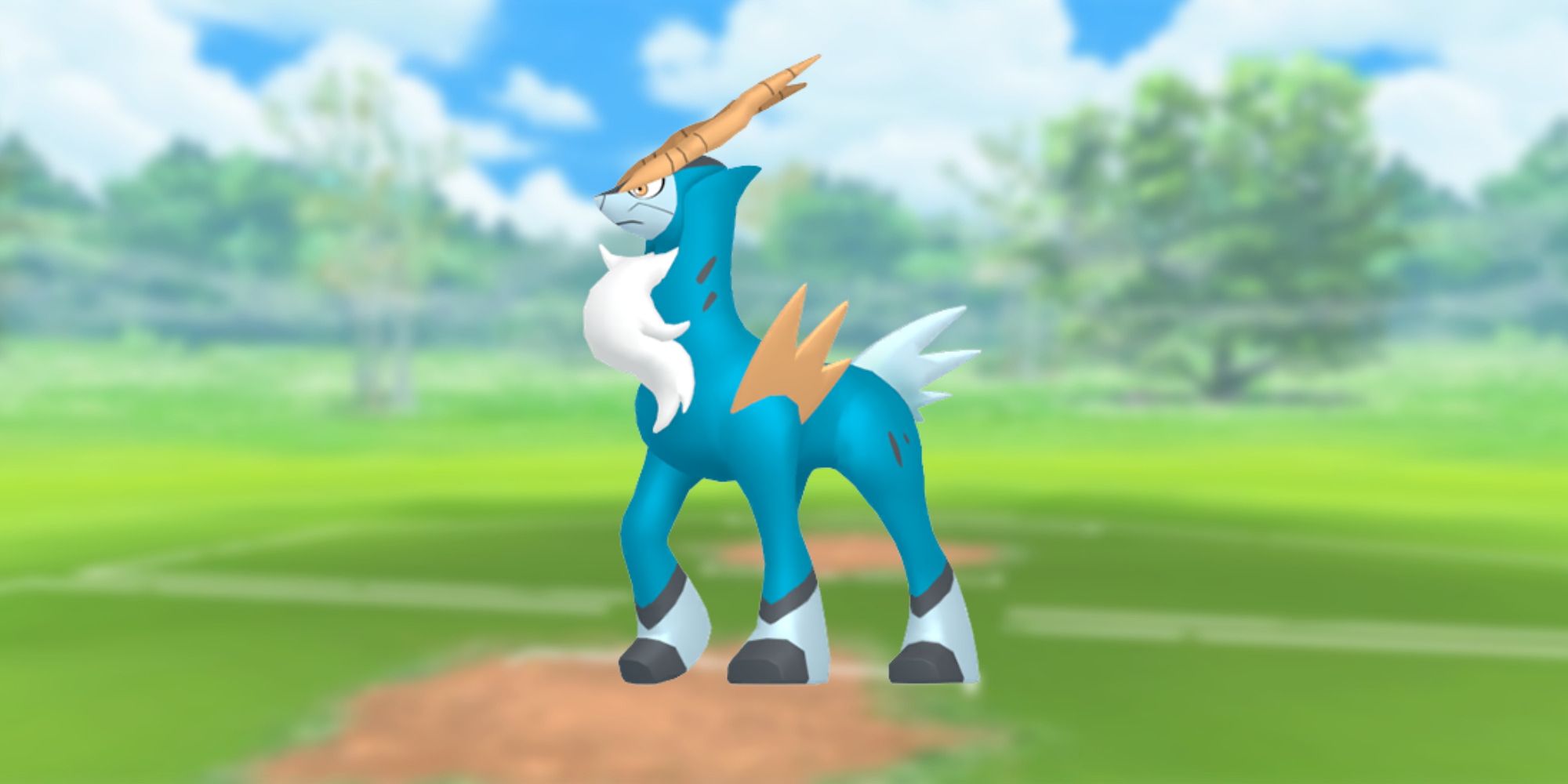 Part of the reason why this Raid is so difficult is due to Cobalion's large number of resistances in battle, having a total of nine different types it is resistant to.
Cobalion has a standard resistance to Dark, Dragon, Grass, Ice, Normal, and Steel-type attacks, only taking 63 percent of the damage typically dealt from attacks of these types. Additionally, Cobalion is double resistant to Bug, Poison, and Rock-type attacks. This means that attacks that are either of these three types will only deal 39 percent of the damage that they normally deal.
Unfortunately, Cobalion only has three weaknesses, far fewer compared to the amount of resistances that it has. The use of these three weaknesses, Fighting, Fire, and Ground-type attacks, is essential to your success, so make sure that you are using Pokemon that take advantage of these vulnerabilities.
With the difficulty of this specific Raid, you will definitely want to make sure that you are benefiting from Same Type Attack Bonus, or STAB, when using your attacks.
This bonus will increase the damage that your attacks deal, as long as you are using attacks that match the type of the Pokemon that is using them.
Cobalion: Best Counter Picks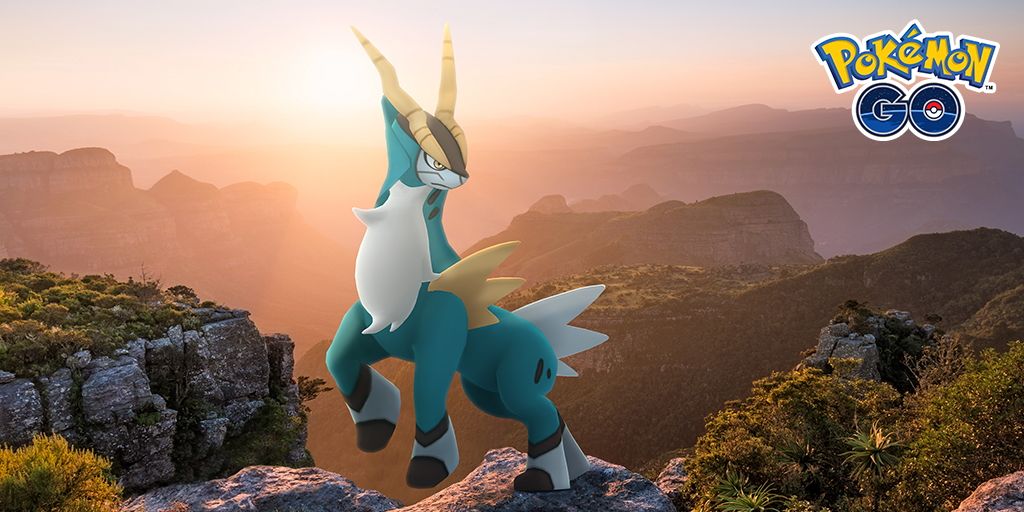 As mentioned previously, you have three options when it comes to the type of Pokemon you use when assembling your Raid team: Fighting, Fire, and Ground types. The use of powerful Pokemon of these types will give you the highest chance of success for this specific Raid, so only use these three types if possible.
To help further increase your chances of defeating this Legendary Pokemon, we have put together the best Pokemon to use in this battle, providing you with options for all three types that Cobalion is weak to.
The following Pokemon are the top-tier choices when attempting to counter Cobalion in battle. That being said, you should still be able to defeat this Raid Pokemon as long as you are using other strong Fighting, Fire, and Ground types.
Fighting-Type Counter Picks

Pokemon

Recommended Moves

Mega Blaziken

Fast Attack: Counter

Charged Attack: Blast Burn

Terrakion

Fast Attack: Double Kick

Charged Attack: Sacred Sword

Shadow Machamp

Fast Attack: Counter

Charged Attack: Dynamic Punch

Shadow Hariyama

Fast Attack: Counter

Charged Attack: Dynamic Punch

Conkeldurr

Fast Attack: Counter

Charged Attack: Dynamic Punch

Lucario

Fast Attack: Counter

Charged Attack: Aura Sphere
Fire-Type Counter Picks

Pokemon

Recommended Moves

Mega Charizard

Fast Attack: Fire Spin

Charged Attack: Blast Burn

Shadow Entei

Fast Attack: Fire Fang

Charged Attack: Overheat

Shadow Ho-Oh

Fast Attack: Incinerate

Charged Attack: Sacred Fire+

Shadow Moltres

Fast Attack: Fire Spin

Charged Attack: Overheat

Reshiram

Fast Attack: Fire Fang

Charged Attack: Overheat

Mega Houndoom

Fast Attack: Fire Fang

Charged Attack: Flamethrower
Ground-Type Counter Picks

Pokemon

Recommended Moves

Shadow Mamoswine

Fast Attack: Mud-Slap

Charged Attack: High Horsepower

Shadow Golurk

Fast Attack: Mud-Slap

Charged Attack: Earth Power

Mega Swampert

Fast Attack: Mud Shot

Charged Attack: Earthquake

Landorus (Therian Forme)

Fast Attack: Mud Shot

Charged Attack: Earthquake

Shadow Ursaluna

Fast Attack: Rock Smash

Charged Attack: High Horsepower

Excadrill

Fast Attack: Mud-Slap

Charged Attack: Drill Run
Source: Read Full Article