Pokemon Mystery Dungeon: Rescue Team DX – How Long Is The Demo?
Mystery Dungeon is back!
After a long gap between Pokémon Super Mystery Dungeon and now, Spike Chunsoft is back in the saddle. Not only that, but their pedigreed series is making its Western home console debut at long last. It's a bit of a fresh start for the series, too, as Rescue Team DX is an enhanced remake of the GBA and DS originals.
To promote the March release, Nintendo's put out a demo on the Nintendo Switch Eshop, which is available right now. Better yet, save data from the demo will carry over to the full release. This means that you can get to the end of the demo, then wait a little under two months and pick up right where you left off. Or, if you're a bit ambitious, you can grind out the same dungeon for hours on end and burn through the game as soon as it comes out.
But how long is the demo itself? People looking forward to digging into the game will be thrilled to find out that there's about two hours of content in this demo. That'll get you past the prologue and title splash, through several floors of dungeons –  cutting you off right before the first major boss in the game.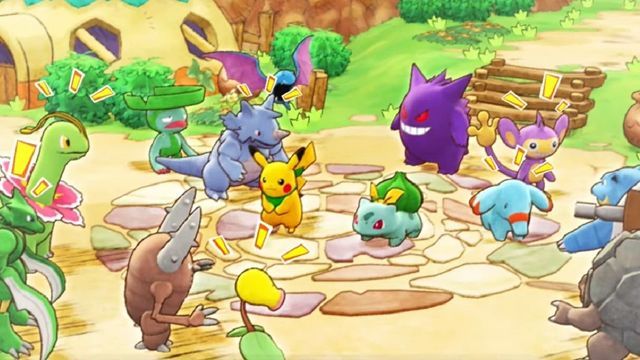 This is a decent chunk of time, and a great way to understand the mechanics of the game for newcomers. After all, Rescue Team DX will likely be many gamers' first experience with the franchise. The Switch has proven itself more than capable of introducing gamers to new series, with Splatoon 2 and Xenoblade Chronicles 2 proving to be blockbuster hits in comparison to their Wii U counterparts.
Pokémon Mystery Dungeon: Rescue Team DX is available for preorder on both the Eshop and at big box retailers right now. It will hit the Nintendo Switch on March 6 – Nintendo's early gambit in a jam-packed month.
Source: Read Full Article