Pokemon's Most Unaccomplished Gym Leader Teaches Us It's Okay To Be Average
If I asked you to start naming Pokemon Gym Leaders, how far down the list would you need to go until you remembered Kabu? The middle-aged Motostoke Gym Leader isn't exactly an A-lister, despite his best efforts. Unlike the other senior Gym Leaders, Kabu isn't a sagely mentor or respected veteran in the league, and he isn't ready to wind down his career, either. Despite his age and the many setbacks he's experienced, Kabu believes he still has time to learn and grow. He'll never be a legend, and he knows that's okay.
Kabu is Galar's Fire-type Gym Leader, the third Gym badge trainers collect when they arrive at Motostoke. As a younger man, Kabu made a few attempts at the Hoenn League championship, but he was never successful. Undeterred, Kabu continued to learn and improve as a trainer until he was eventually invited to lead the Motostoke Gym. Kabu held the position for some time, but eventually lost the title – presumably after losing three battles in a row – and was demoted to the Galar minor leagues. He eventually worked his way back up and reclaimed the Motostoke Gym, which he currently presides over today.
If you run down Kabu's accomplishments, it's easy to see him as a bit of an underachiever. His success as a Gym Leader is far outweighed by his list of failures, especially compared to other Gym Leaders. Kabu seems like a guy that tried his best and failed, was given a pity position in the League, and couldn't even hold that job down. Kabu is an old man past his prime, but even in his prime he wasn't much of a contender anyway.
Except, that's not how Kabu sees himself at all. Kabu is proud of what he has accomplished, and he's still working hard to become the best trainer he can be. He isn't ashamed to be a low-level Gym Leader or of the fact that he lost his spot. In fact, Kabu takes pride in the fact that he's considered the first major roadblock in the league for new trainers. When he meets new trainers, regardless of whether he wins or loses against them in battle, he's always happy to share his knowledge and experience, but he's also willing to listen and learn from them, too. It doesn't matter that Kabu isn't exceptional, because his attitude and outlook on life is.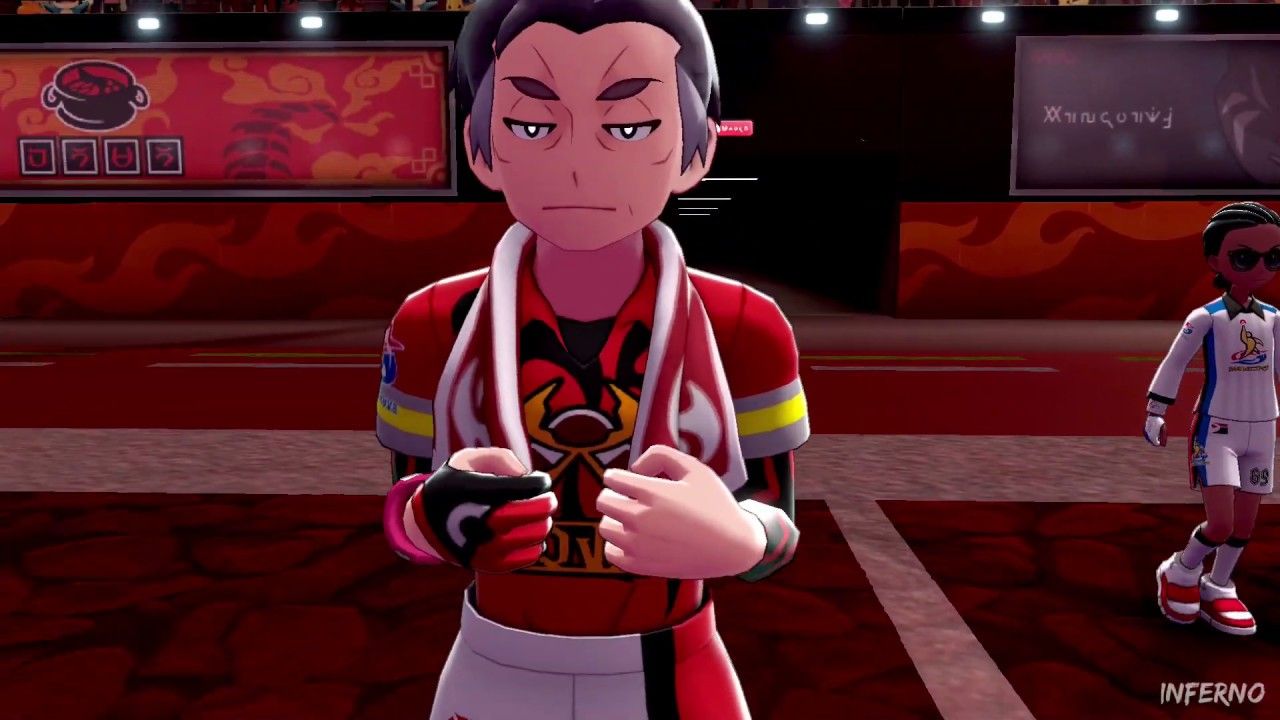 Culturally, Pokemon training is a young person's game. Trainers start their journeys at just ten-years-old, and many – at least one in every region – become League Champions before they turn 11. It's odd to see an older trainer like Kabu still giving it their all. Many people probably look at Kabu and think he should give up and move on with his life, but he doesn't let what other people think affect him.
When it comes to Pokemon training, there seems to be a common understanding that you either have it or you don't. Hard work and perseverance are definitely required, but when you think about Ash, Blue, Iris, or any of the dozens of the teenage Pokemon Gym Leaders, it seems like there must be something inherent that makes certain people naturally good trainers. Clearly, Kabu is not one of those people. All of his success has been the result of his dedication and his belief that it's never too late to do what you love.
I think a lot of people talk themselves out of competitive careers like Pokemon training when they don't fit into societal ideals of success. It can feel like you're supposed to put down the microphone or hang up the jersey once you reach a certain age, or once you've proven that you don't have "it", whatever "it" is. When you compare yourself to others, it's easy to feel like you're too old or not good enough to keep going, especially when so many of your peers have accomplished so much more at a much younger age. Kabu reminds us that the only person you have to impress is yourself, and as long as you keep challenging yourself to be better, you never have to give up. With so much emphasis on being the best like no one ever was, Kabu just wants to be his best, no matter what other people think.
Source: Read Full Article