PS4 Getting An Exclusive, Spanish-Developed Hero Shooter In March
The PlayStation 4 will be getting a new multiplayer shooter in the form of an exclusive title called Holfraine next month.
The game, developed by Spanish studio Fluxart at the PlayStation Games Camp in Valencia, will become available for download from the PlayStation Store on March 3.
Holfraine will see players team up in threes, similarly to EA and Respawn Entertainment's Apex Legends, handing them six unique heroes to choose from. But unlike most of the popular battle royales, eliminating everyone else is not the only way to claim a victory as protecting a particular area or capturing a drone could help teams to a win as well.
Matches will last up to 10 minutes and will make it so that players come up with strategies to claim as many points as possible, as well as wins over the opposition.
"Holfraine is a Hero Shooter that encourages players to fight in fast-paced 3v3 online matches with a groundbreaking twist: every match gives players different ways of scoring victory points, from eliminating the rival squad to protecting a specific area or capturing a drone. Matches will last up to 10 minutes, and players will have to create strategies along with their teammates in order to score points in as many ways as possible to secure the win when facing their enemy."
The game's six characters all come with bespoke perks and there are over thirty skins that don't just alter appearances but impact the hero's base stats.
The 3 vs. 3 shooter offers a new hero mode dubbed All-in-1 that includes "dynamic events, missions and changing characters through the match."
Holfraine won the award for the Best Competitive game at the IV PlayStation Awards in 2017. The trailer above looks pretty cool and gives off more of an Overwatch feel than anything else.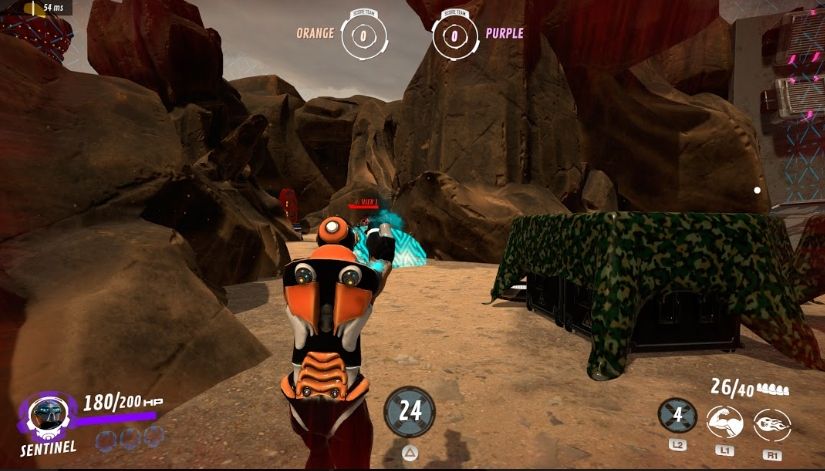 It remains to be seen how gamers will react to the new shooter but the devs stand a good chance given the genre's general success over the last few years. The unique features and custom hero abilities should go a long way into helping Hofraine become a popular online game too.
Source: Read Full Article