Red Dead Online: Best Moonshine Farming Location
There are a lot of ways to become an outlaw in Red Dead Online. The obvious ways are to shoot, kill, and rob your way onto a most wanted poster, but there are plenty of other ways you can live outside the law.
Some ways, like brewing up moonshine, can even be far more profitable than going with a guns-blazing approach. But creating a perfect moonshine operation will take a strategic mind to fully maximize your profits. If you want to be the Heisenberg of the old west, we'll give you the recipe on where to find the best moonshine farming location.
How And Where To Buy Your Moonshine Stack
Creating moonshine isn't something you want to do just anywhere. You need a nice secluded place, away from the prying eye of the law, to set up your operation. That's where the moonshine shack comes into play. In order to even start investing in this lucrative business, you will need to either hit level five as a trader, or complete one trader sell mission.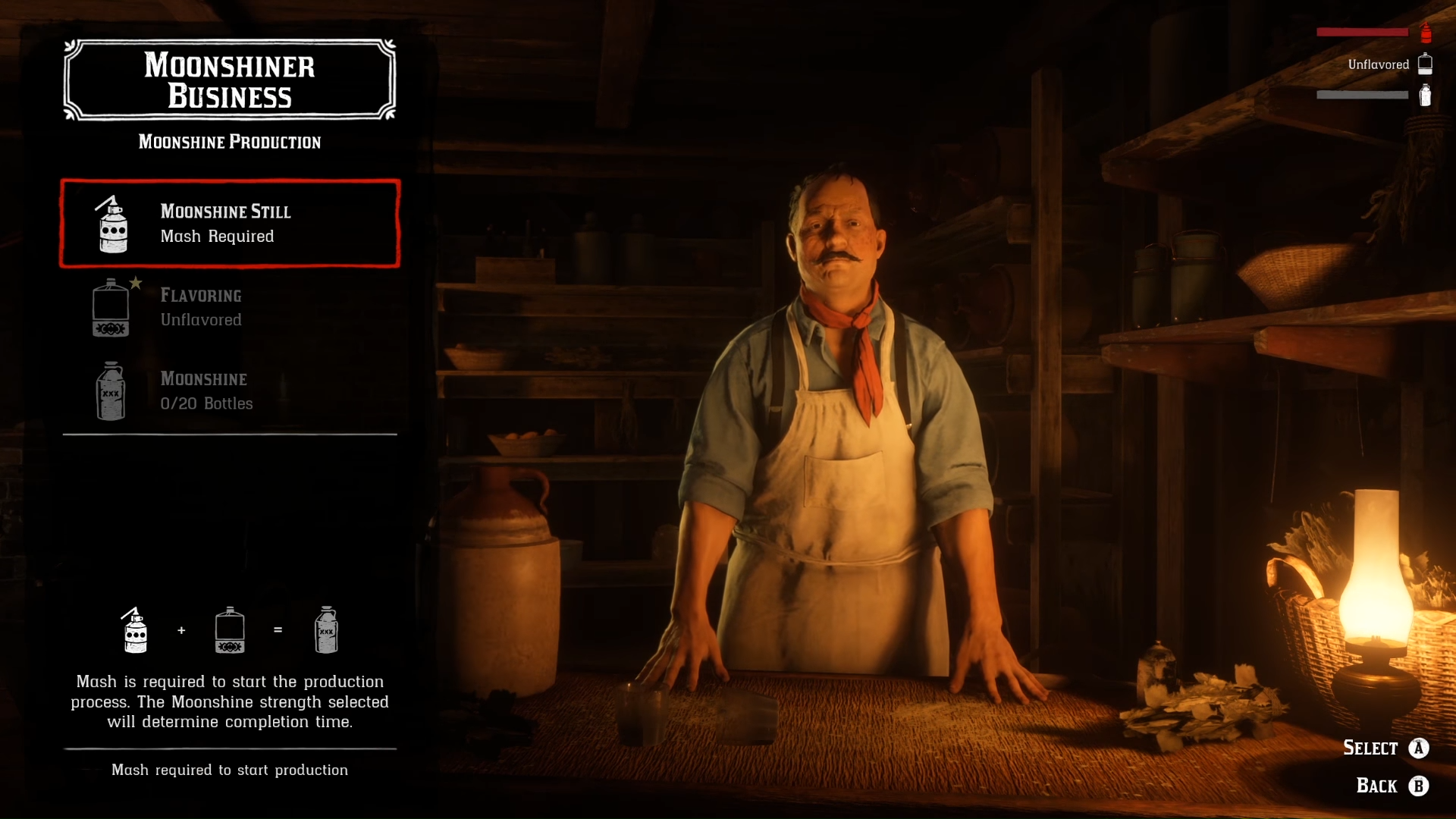 Once you've fulfilled either or both of those requirements, you can go talk to Maggie in Emerald Ranch to buy your very own moonshine shack. Each option will cost you 25 gold bars, so it is very important you pick the right location. You can choose to build your shack in one of five regions: Tall Trees, Heartlands, Hennigan's Stead, Grizzlies, or Bayou Nwa.
The best one, in our opinion, is Tall Trees, but each has its own advantages to consider. Tall Trees is one of the easiest shacks to make your moonshine deliveries from thanks to the terrain being mostly flat and smooth. It isn't far from Blackwater, which you will need to visit often for mail and deliveries, and the Manzanita post fast travel location is very convenient.
The Heartlands is another find choice, close to Emerland Station, but you will be delivering your booze all the way to Annesburg and Van Horn. Hennigan's Stead is the farthest from civilization of all the shacks. Only pick this one if you really want to be out of the way. The Grizzlies shack is very close to Wallace Station, but navigating your deliveries down the steep, twisting terrain is a pain. You either have to risk going fast, or ride at a drowsy pace.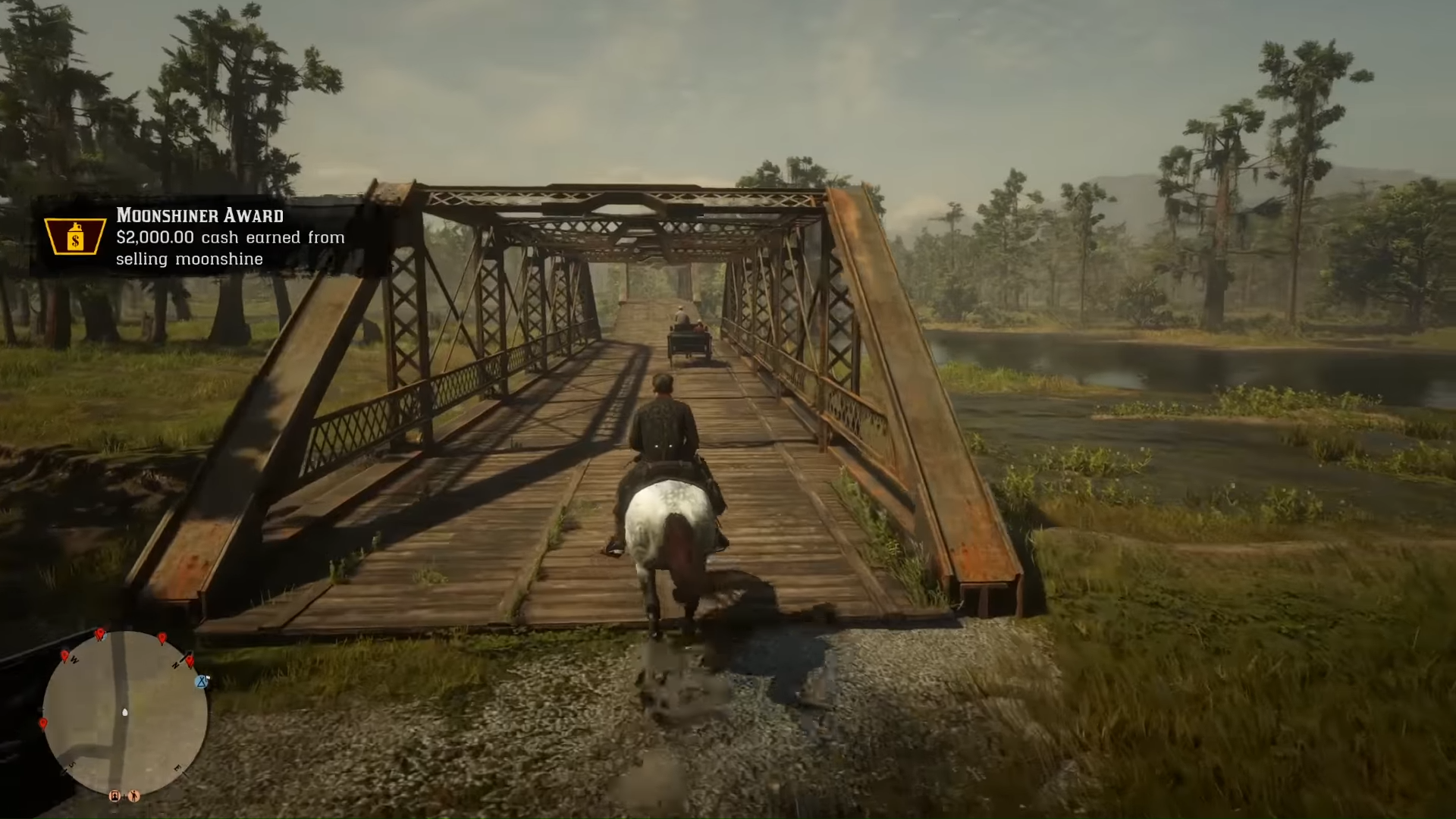 Finally you have Bayou Nwa, which is not a bad pick for runner up to Tall Trees if you don't mind the swampy location. It is just a stone's throw away from St. Denis and Rhodes so deliveries and errands to the city are a breeze. You do have to keep an eye out for predators, such as gators, but if you keep your wits about you there's nothing too bad to worry about.
Thankfully the spot you pick to build your shack isn't set in stone. If you realize you've made a mistake, you can swap your shack's location for $250 by going into your menu and looking in the Camps and Properties section.
Next: American University To Offer History Course Based On Red Dead Redemption And RDR2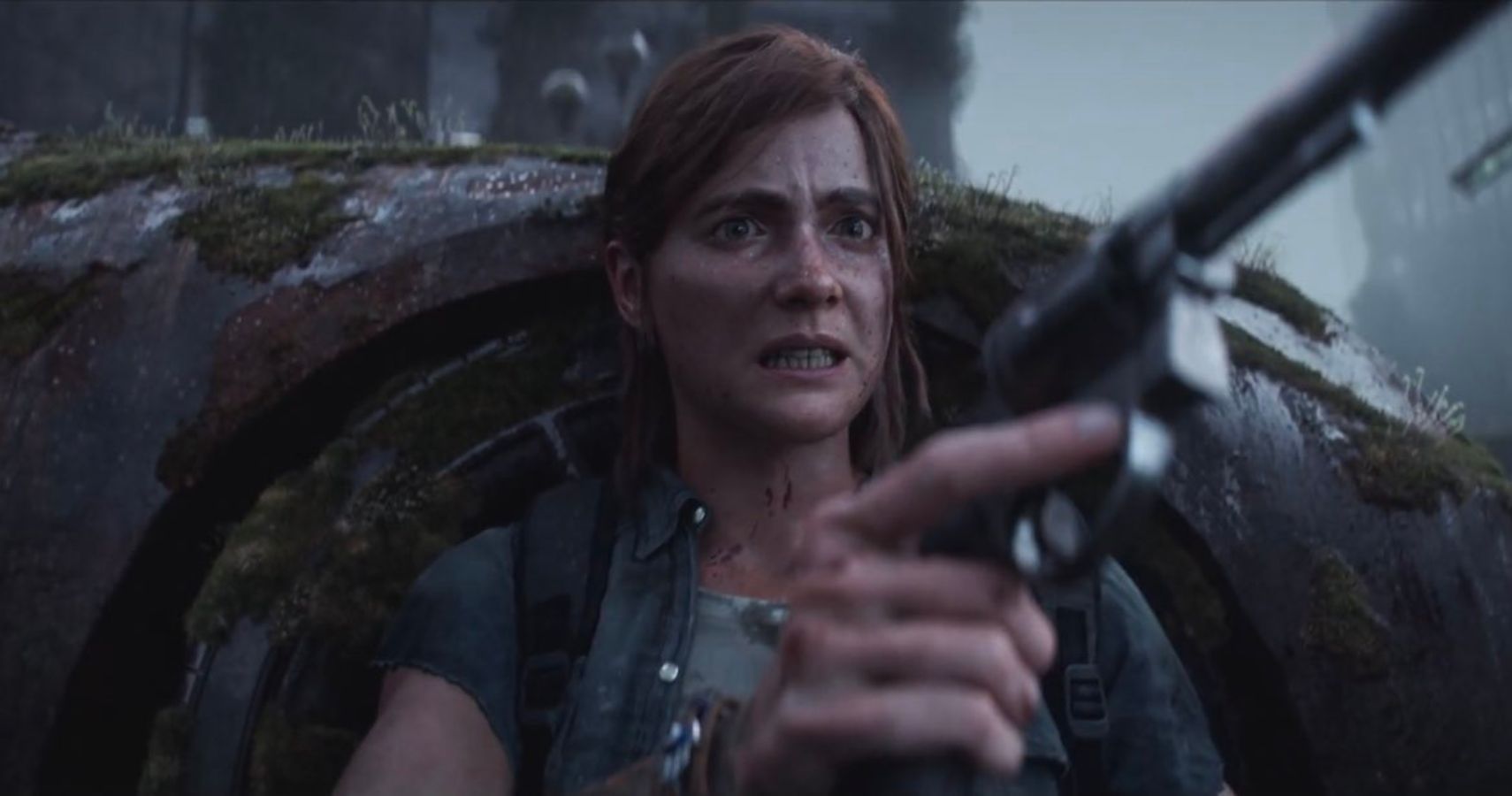 Jesse Lennox loves writing, games, and complaining about not having time to write and play games. He knows the names of more Japanese game devs than his own neighbors, and has a way better knowledge of the game industry at large than anything going on in "real" current events. You can catch him defending the plot of Kingdom Hearts and geeking out over awesome combo videos in character action games any day of the week.
Source: Read Full Article