Redditor Spots Streets Of Rage 4 DLC Listing In Steam Database
We may be a few years off from a potential Streets of Rage sequel, but it appears as if Streets of Rage 4 will be getting DLC in the near future. While already confirmed to be in development by publisher DotEmu some months ago, a Redditor by the name of MikeSaintJules recently spotted a listing within Steam's database for something called "Mr. X Nightmare." Labeled as DLC, this could be either a placeholder entry or the official name of what's to come next.
I'll be going into spoiler territory here to discuss some ideas. If you haven't played Streets of Rage 4 yet (WHAT IS WRONG WITH YOU?!), I would suggest not reading further.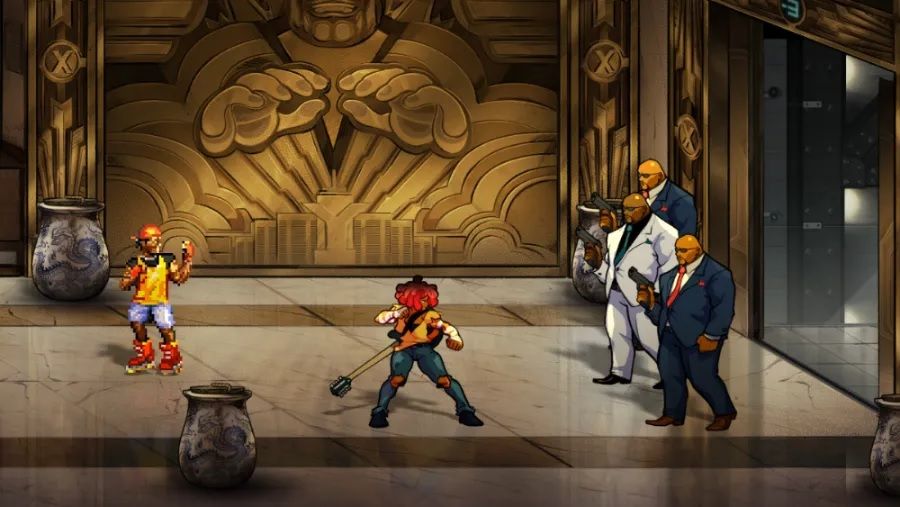 Considering the main story of 2020's GOTY was that Mr. X's children, Ms. Y and Mr. Y, took over his crime syndicate following his death, many assumed that the eponymous series villain was officially gone. Considering nightmare is in the title, I have a feeling this DLC will be classic levels redone within the Streets of Rage 4 engine -much like the hidden segments you can find throughout the campaign-. It could also be that Mr. X faked his death.
At the very least, I would assume that whatever the plot is with this DLC, we will be getting some extra characters. It was a little strange that Max showed up as a boss fight with a completely redone character sprite, but was then only featured in his classic Streets of Rage 2 style for players to select. The same could be said for Roo, who makes a cameo appearance during the fifth level, but then isn't featured in his Streets of Rage 3 style. That's not even mentioning badass cop Estel, who is just begging to be made playable.
Whatever form this new content takes, I'm happy that we're about to take to the streets again. I may have slowed down on finishing the main game this year but after 25 playthroughs, I think I'm a little spent. Give me some new characters to fiddle with, however, and I'll be done to throw some punks around. Add some crossplay for the multiplayer and Streets of Rage 4 may go down as the best beat-em-up of all time.
Source: Read Full Article