Review – MegaModz Let Me Make The 420 Controller Of My Dreams
When you're designing a custom controller, you usually have to pick between ergonomics and whatever gaudy, goofy, garish design you want. Fortunately, some customs sites manage to walk that tightrope and deliver a product that's as stylish as it is comfortable. Based on my experience this week, I can say that MegaModz is among those illustrious few.
MegaModz approached TheGamer for a hands-on review of their product, and I obliged. Little did any of the poor, unfortunate souls working there know, however, that I was going to commission the tackiest and silliest controller they'll likely work on this year. The company offers a broad range of beautiful controller patterns, from sleek metallic finishes to dreamy astral landscapes.
So naturally, I decided to deck mine out in weed leaves.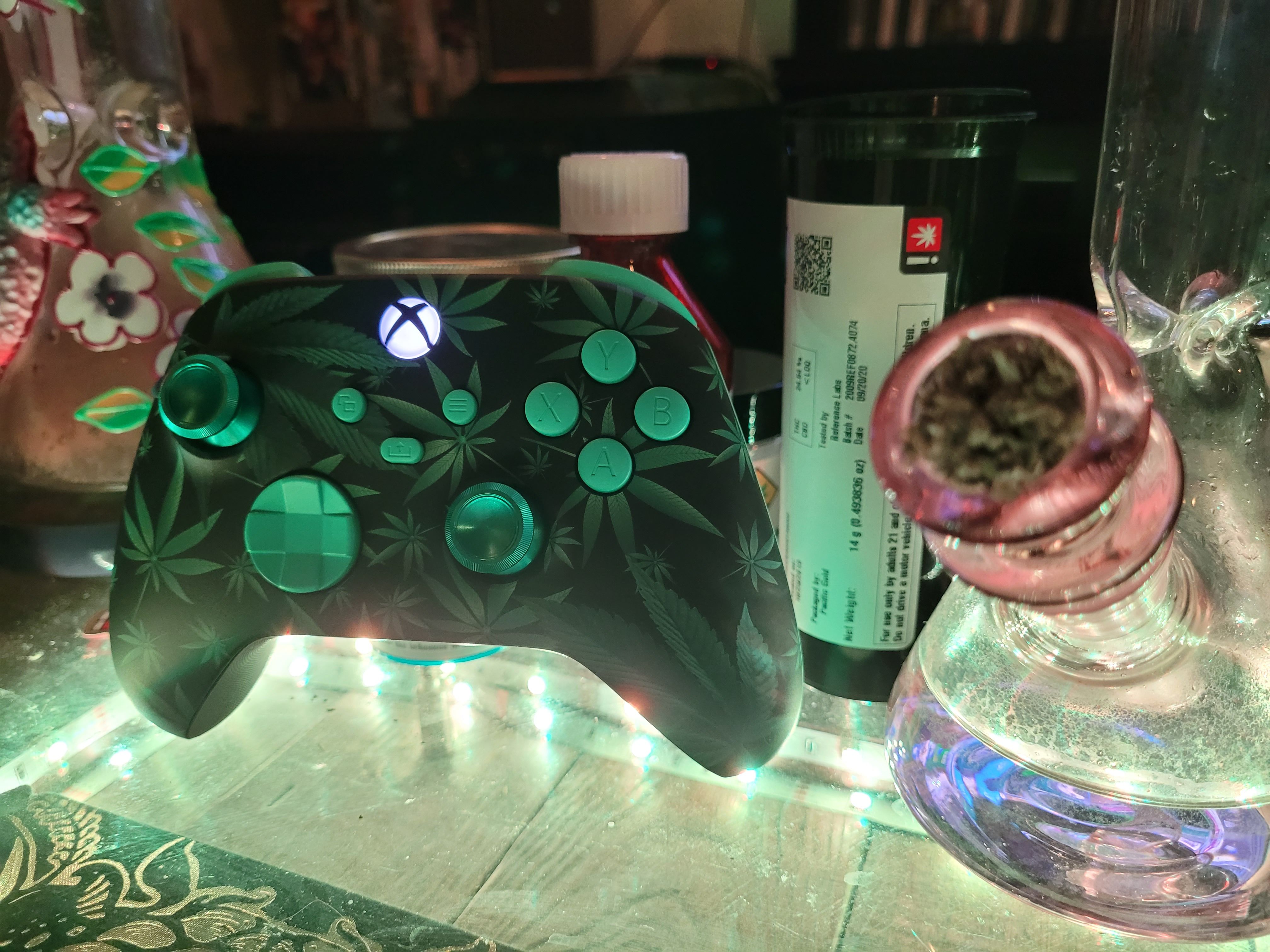 See, I wanted a controller that represented the only two parts of my personality: playing Xbox and smoking weed. If I'm going to spark up a bowl and explore Skyrim, then I want to be in the right mindset when I look at the damp, sweaty controller in my meaty claws. The stylish weed pattern is available on MegaModz for any 420 friendly gamers, which is a phrase I can't believe I just typed.
But MegaModz customizations go far beyond skins. Aside from the solid, durable outer shell, you're able to customize every single aspect of your product. While these don't fundamentally alter the shape of a controller, they do alter how the controller feels. Playing with aluminum sticks and matte plastic buttons with engraved inputs is an experience that just feels good, even if the controller shape is the same as the Xbox's vanilla one. The company also offers more sturdy grips for those interested, but I didn't partake this go-round.
As far as actual performance goes, I had no issues with 20+ hours on the controller, and tested it out with Black Ops Cold War, Rise of the Tomb Raider, and The Medium. The controller felt great throughout all of this, with no noticeable stickiness or missed inputs to be found. In the past, I've had extremely mixed results from custom jobs on the performance and "play feel" front, so it was nice to use one actually up to snuff.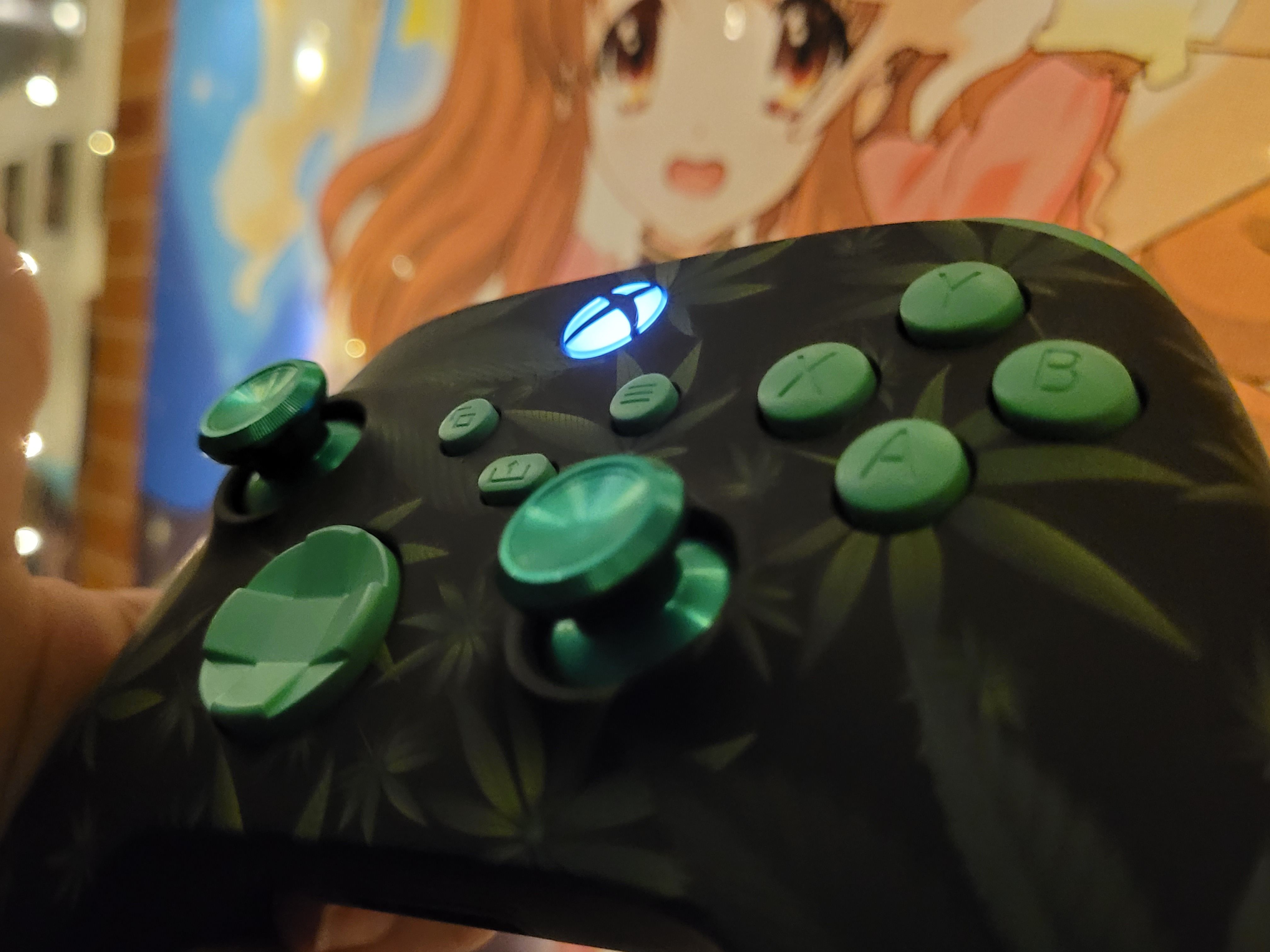 A regular Xbox Series X controller will run you around $60, and this exact custom setup would clock in at a little over $100. If you're serious about modifying a controller, that pricing checks out to me – it puts an extremely kitted-out MegaModz controller in that sweet spot between a vanilla one and the beefy Xbox Elite Series 2. The company also offers PlayStation and Switch controllers, which I didn't test out but probably shake out the same, price-wise.
Personally, I think MegaModz has been the best experience out of any custom house I've used so far. Their turnaround time was impressive, and the controller itself is beautiful – not to mention a solid piece of craftsmanship. While it might not replace my Elite Series 2, it will absolutely be in regular use on my PC… right next to my vape pen.
Next: The Hottest Reviews Of The Week (January 18-24)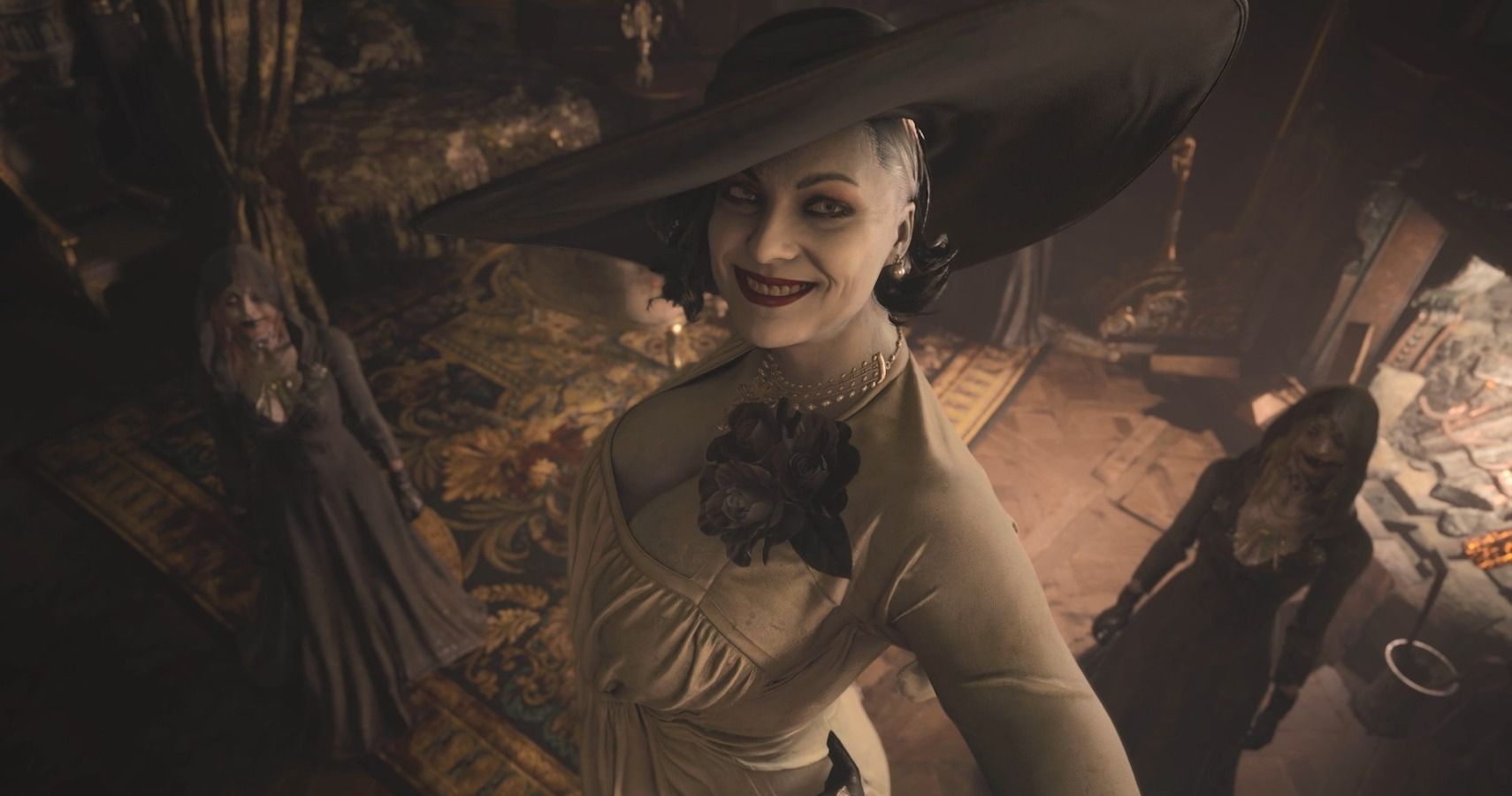 Bella Blondeau is a lovable miscreant with a heart of gold… or so she says.
She likes long walks in dingy arcades, loves horror good and bad, and has a passion for anime girls of any and all varieties. Her favorite game is Nier: Automata, because she loves both robots and being sad.
Source: Read Full Article