Roccat Elo 7.1 Air Headset Review: Alternative Entry-Level Wireless
While Turtle Beach sends out headsets for next-gen consoles, its German arm ROCCAT put out a new line of PC gaming gear. The series is called Elo, and targets PC gamers looking for quality sound at affordable prices. There are three headsets – the Elo X Stereo that uses a 3.5mm jack for $49.99, the Elo 7.1 USB that gives wired surround sound for $69.99, and the Elo 7.1 Air that offers wireless surround sound for $99.99.
TheGamer was sent a pair of the Elo 7.1 Air to review, and I came out of the experience impressed by what they offered for the price. They might be the priciest of the Elo series, but $100 is still cheap compared to the many top-tier PC gaming headsets out there.
A Clean Design, But A Bit Of A Loose Fit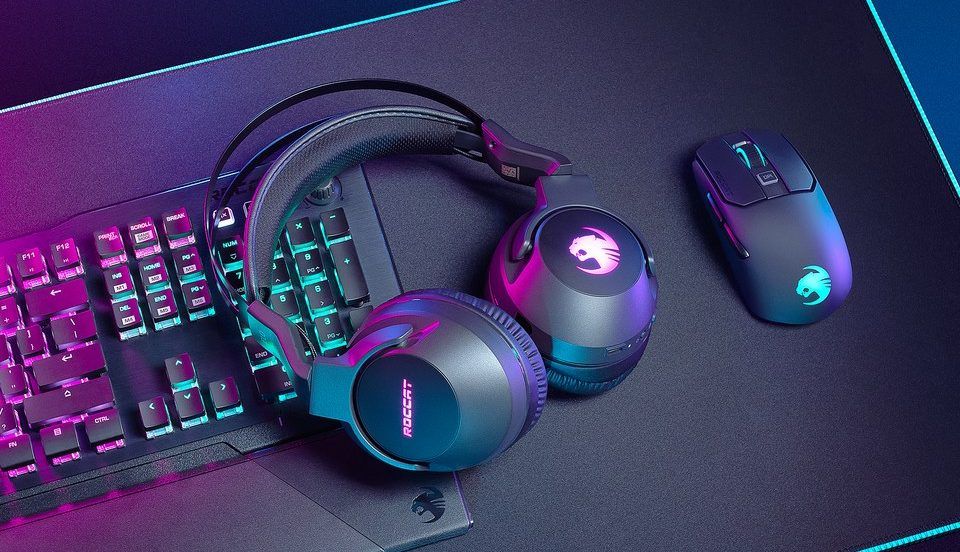 It's become a bit of a trend for gaming accessories to go for broke with bulky designs and RGB lights all over. The Elo line is a nice step back from this, instead going with a streamlined design that looks like a basic pair of black headphones. There is still a touch of RGB on the ears, in the form of the ROCCAT name and tiger(?) logo. The colors and patterns of the lights can be controlled with the free ROCCAT Swarm software, as can some sound settings.
I'm personally glad that ROCCAT isn't trying to make a fashion statement with the Elo. Instead it feels like the design work was put into making them sturdy. Nothing, from the metal base to the plastic ear bits that swivel for comfort, feel like they will loosen up with too much use. One part that is a little too loose for my liking, though, is the headband. As you can see in the pictures, the Elo has a metal band on top to hold everything together, and a cushioned headband on the bottom where your head actually rests. The lower band is made of an elastic material and is meant to stretch with you as you put it on. I'm not a huge fan of this, as it never quite equals a tight fit. I don't think the headset is going to fall off or anything, but I'd still rather have something that clicks into place like most headsets.
Finally A Good Headset Mic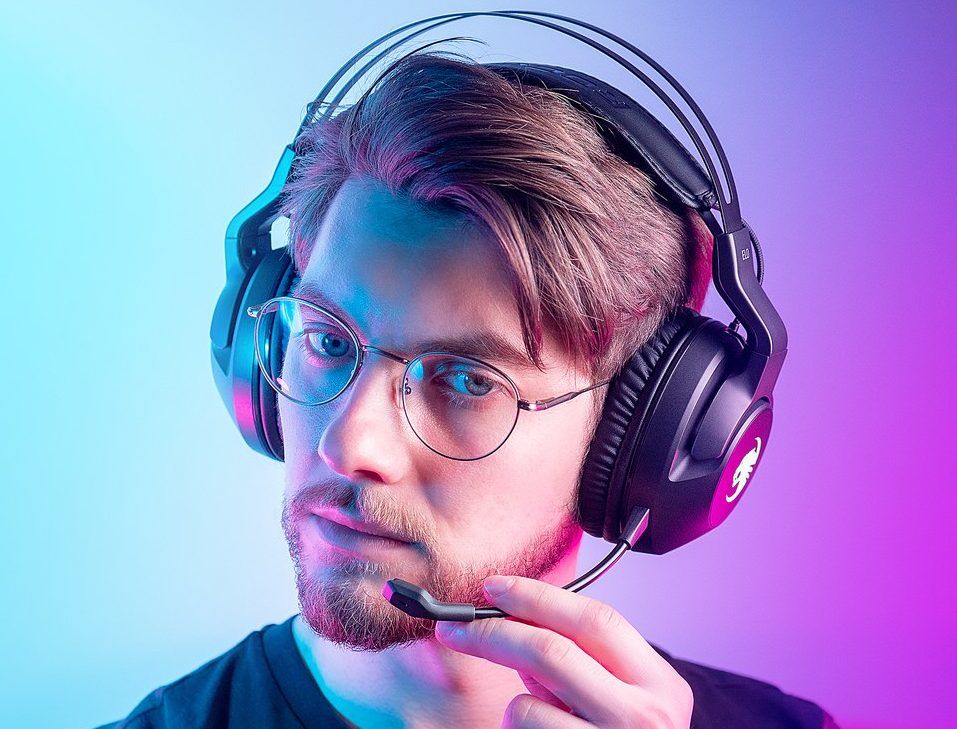 Moving on to the sound: I'll keep it brief and say you're getting the quality expected from Turtle Beach. Any bass feels suitably full and softer sounds aren't lost. The ear cups are made from a comfy memory foam, which I prefer to the mesh of the similarly-priced Turtle Beach Stealth series. Score a win for ROCCAT here.
One point I do want to praise is the plug-in mic. After working with several headsets that use flip mics, I was happy to see a more flexible attachment in the Elo package. The mic comes with self-monitoring (God do I breathe into the mic) that can be easily turned off with an attached dial. Most importantly, it's a good mic. Most headset mics have me reaching for my Blue Yeti, but I was impressed enough to stick with the Elo mic for a few games. I'll still take the Yeti for podcast and video recording, but I'm fine with leaving this mic in for gaming and Zoom calls.
It's The Little Things
When first approaching this review, I compared the Elo 7.1 Air to the Turtle Beach Stealth 600 series. Both come from Turtle Beach, and both aim to give good wireless sound for around $100. There are two big differences: Stealth is meant for console while Elo is geared towards PC, and ROCCAT is involved in the making of the Elo series. ROCCAT appears to make quite a difference. Despite the loose fit, I still find the ears, mic, and overall aesthetic of the Elo more pleasing. The other question, if the Elo can be used with console, remains to be seen. I'm willing to bet it will work with PS4/PS5, at least. But if PC is your main platform, and you want to get in on wireless audio without spending too much, ROCCAT's Elo 7.1 Air is a fantastic choice.
NEXT: Power Rangers: Battle For The Grid's Evolution Continues To Surprise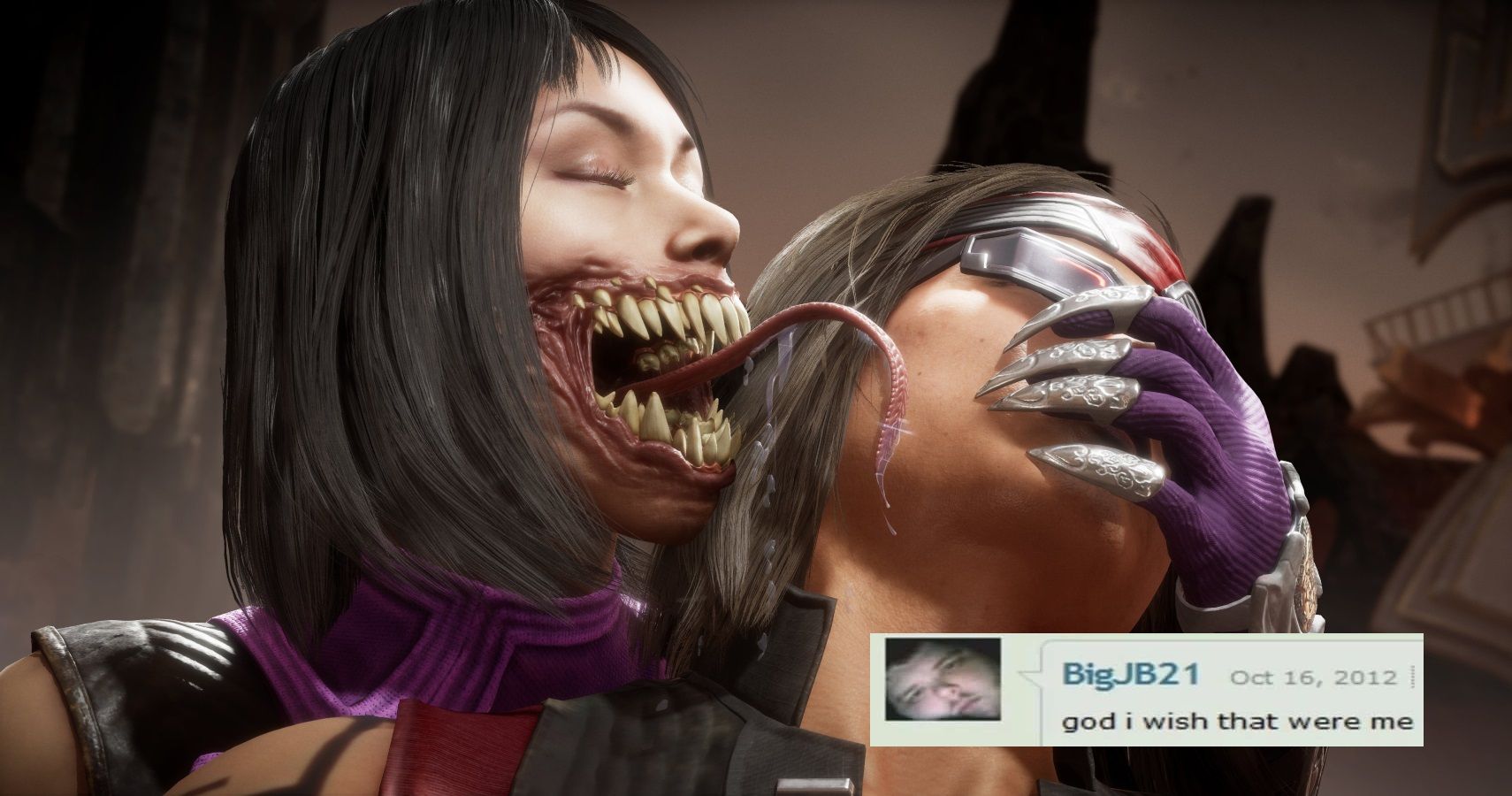 TheGamer Originals
Tech
PC
roccat
Turtle Beach
Sergio is the Lead News Editor for TheGamer. But usually he asks people to call him "Serg" because he wants to sound cool like the guy from System of a Down. He began as a convention reporter for FLiP Magazine and Albany Radio's The Shaw Report to get free badges to Comic-Con. Eventually he realized he liked talking to game developers and discovering weird new indie games. Now he brings that love of weird games to TheGamer, where he tries to talk about them in clickable ways so you grow to love them too. When he's not stressing over how to do that, he's a DM, Cleric of Bahamut, cosplay boyfriend, and occasional actor.
Source: Read Full Article