Rumor: Horizon Zero Dawn Coming To PC
Horizon Zero Dawn might be coming to PC, according to a new rumor.
Is Sony scaling back their love for exclusive titles? We only just recently found out that Death Stranding, Hideo Kojima's baby delivery service game, will arrive on PC in 2020, and now a new rumor seems to indicate that the same fate will befall another PlayStation 4 exclusive title, Horizon Zero Dawn.
This rumor comes courtesy of Russian blogger Anton Logvinov who revealed in his latest video that he's been talking to sources working on games for the PlayStation 5. He said that much like Death Stranding, Horizon Zero Dawn will come to PC in February of 2020.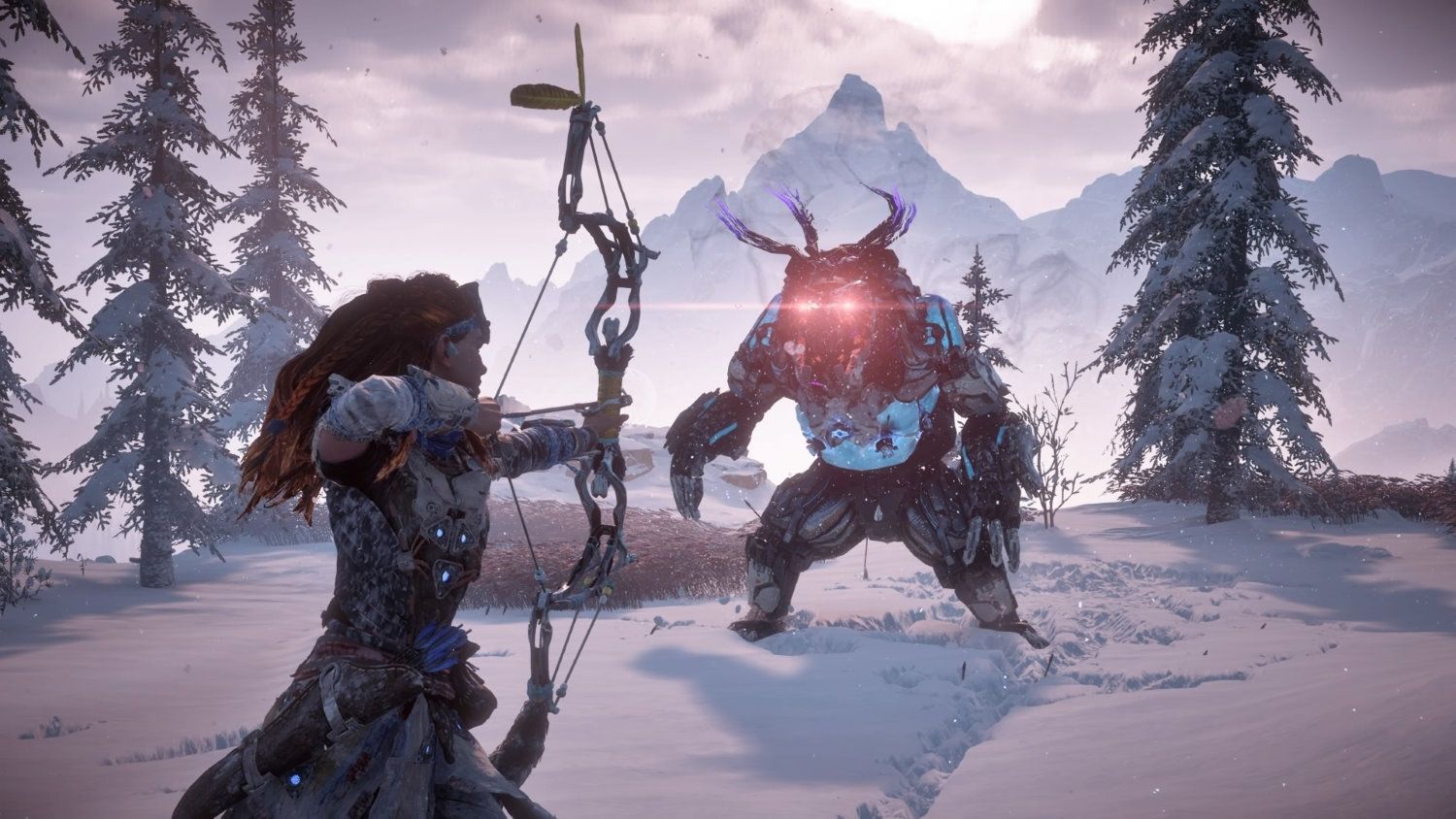 "To everyone who was moaning when at the beginning of the year I said that Death Stranding will come to PC – I suggest taking chill pills and screaming that I'm crazy like you did at the beginning of the year," Logvinov begins, "because Horizon Zero Dawn will be available on PC on February next year. Hopefully you guys are alive, the announcement will be soon. I'm talking to different developers who are making something for the PlayStation 5, and they said to me that Sony warns them 'keep the PC version in mind'."
Logvinov is the same Russian blogger that leaked Death Stranding's port to PC before Kojima's official announcement at the end of October, so he has some credibility.
With the PlayStation 4's lifecycle winding down, there is some logic in releasing an older exclusive title on PC. While Horizon Zero Dawn was a huge draw for the platform back in 2017–winning multiple awards and achieving total sales of over 10 million units by 2019–there's not a lot of people buying a PS4 for this game anymore. But there's a whole PC market still waiting to try out one of the best games to come out in recent years. Why not grab some extra cash before the PlayStation 5 arrives?
This is all rumor, so there's no guarantee of seeing Zero Dawn on the next Steam sale. But maybe Sony's love of money will override their love of exclusives just this once. And who knows? Maybe God of War will be next.
Source: Read Full Article