RuneScape's New Party Hat Is For Those Who "Missed Out"
RuneScape added the Party Hat 20 years ago as part of a Christmas event – it was the kind you'd get from a cracker, a little flimsy but colourful thing that you'd awkwardly put on your head, maybe rip, and then dispose of. You were meant to bin it in RuneScape too, but not everyone did. Some kept it. And since then, it's inflated in price, going for 2.1 billion gold on the market. So RuneScape decided to celebrate for those who "missed out" by adding a new Party Hat, the Golden Party Hat.
"2021 marked the 20th Anniversary of RuneScape and we have been celebrating this epic milestone all year long," product director Matt Casey told TheGamer. "We kicked things off in January with the Grand Party event which reunited players with some of the game's most recognisable characters and granted some extra-special cosmetics. We continued the theme with the launch of a multi-part quest that takes players deep into RuneScape's past, present, and future, and we launched the long-awaited Elder Gods story arc, telling the tale of beings who originally forged the world of Gielinor.
"While we were planning all this, we knew we wanted to keep something special back for the end of the year as a surprise reward for all our players: old, new, and returning. We saw a new Party Hat as the perfect way to commemorate the occasion and allow for those who might have missed out the first time to get in on the party action!"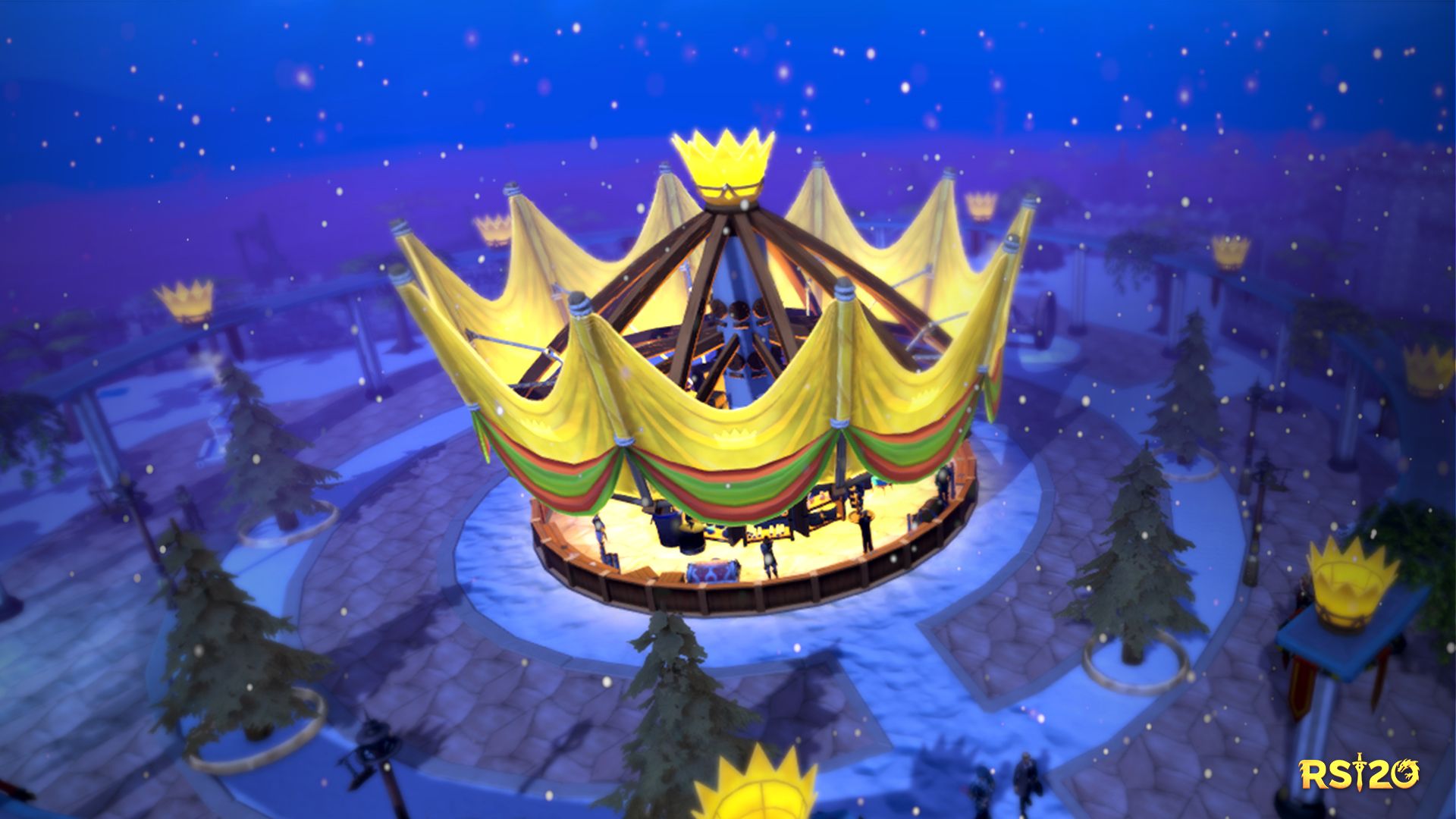 One of the big worries with bringing back the Party Hat was devaluing the original. Some players are sitting on a literal goldmine with billions in value, so bringing it 'back' in its classic form wasn't on the table. Their rarity is what has made them so iconic and sought after – RuneScape knew this and took care to avoid clashing with the Party Hat of 20 years ago.
"The original RuneScape Party Hats are treasured items for those players lucky enough to own them, and we wouldn't want to take anything away from that," Casey said. "If we simply added more of the existing Party Hat items to the game, then their value would decrease. So we avoided this by making the Golden Party Hat into a variant – a separate item. We kept true to the original iconic design, so it's still recognisable, but now with added shininess.
"It prompted some interesting discussions," Casey added. "Should it be the same or different? Pointy or conical? Reflective or plain? How difficult should it be to obtain? I think it's safe to say that quite a few of us were slightly nervous about how it would be received, but our players have been super-positive and are really enjoying the whole event. It's been a great way to end an amazing year for RuneScape. To all those players who have asked if we will do this again: Well, let's just say here's to the next 20 years!"
Source: Read Full Article