See How They Run May Not Be Oscar-Bait But Saoirse Ronan Is Showing Her Class Yet Again
There are a few actresses working today who likely look at the spot on their mantlepiece marked 'Reserved for Best Actress Oscar' with a hint of bitterness. Amy Adams, a six-time runner-up across Best and Best Supporting, perhaps most notably. Carey Mulligan and Margot Robbie could go head to head this year with She Said and Babylon, and whoever loses out might feel like they've heard this song before – both could very well be bested by Michelle Yeoh in Everything Everywhere All At Once too. That being said, Saoirse Ronan might be the one I'm rooting hardest for. After a Best Supporting nomination in her youth for her breakout performance in Atonement, the last eight years have seen Ronan go year-on-year-off with her nominations, with Best Actress nods in 2016 for Brooklyn, 2018 for Lady Bird, and 2020 for Little Women. 2022 should be the year she's back 'on', but with See How They Run her only project this year, that seems unlikely.
This is not a criticism against See How They Run particularly. I was relatively positive on it in my review, but as a character comedy mixed with a crime caper, it's hardly the moving personal drama of Ronan's other performances. Despite that, See How They Run further expands Ronan's accomplished filmography, adding more full comedy to a career where she has already shown her ability to make a joke land. While her mantlepiece will be bare for another year, See How They Run gives yet another reason for Ronan fans to look ahead with anticipation to Foe and The Outrun. These, however, face competition from Adams' turns in Nightbitch and The True American, the latter of which seems tailor made to sweep the award season, so somebody's Oscar spot will continue to gather dust.
The Oscar is not the be all and end all of an actor's career, of course. Clint Eastwood, Ralph Fiennes, and Ed Norton have bare shelves too, although Eastwood has won Best Director. Samuel L. Jackson, the highest grossing actor of all time, only has an honorary award. Tom Cruise doesn't have one. Glenn Close is batting an 8-0. Michelle Williams is tied with Ronan on four noms and no wins. Marilyn Monroe was never even nominated and she's the most famous film star in history. It feels impossible to discuss Saoirse Ronan's career without the mention of the fabled Academy Award, and it's a trap I must apologise for falling into. Please, give me a moment while I scramble out. The point is, while many of Ronan's most ardent fans are waiting for her name in the envelope, See How They Run displays a star confident in her own ability and chasing new horizons, not statuettes. See How They Run is Ronan unabashedly having fun, carrying the movie's narrative but also earning all of its biggest laughs. Solid performances support her throughout, especially from Sam Rockwell and Harris Dickinson, but this is Ronan's movie and she revels in the fun of it.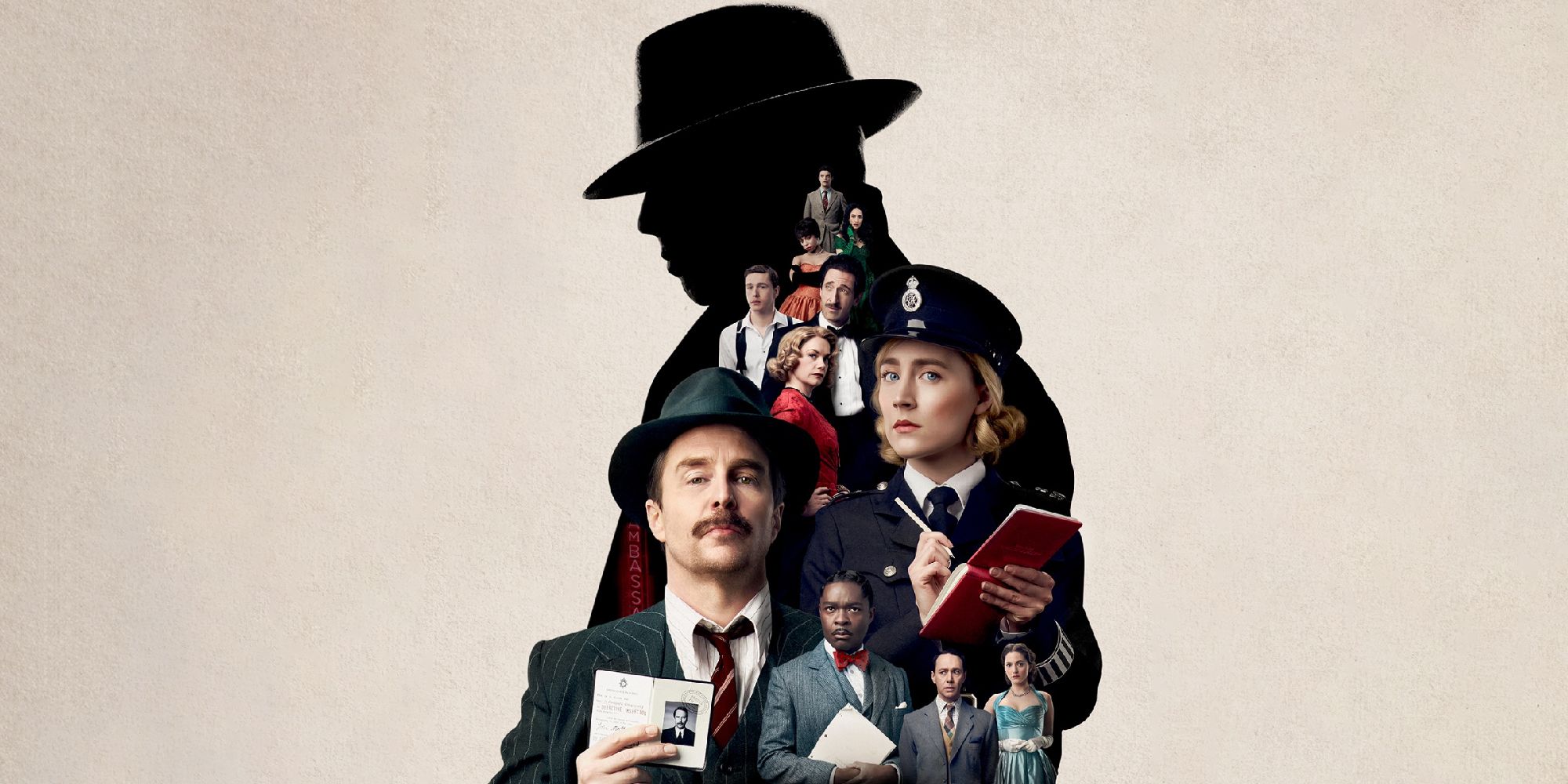 It's incredibly charming, if a little surprising, to see Ronan stretch her wings like this. She's always had great comedy timing, but in the likes of Lady Bird and The Grand Budapest Hotel it's played straight, with deadpan delivery. In See How They Run, she leans in completely to how silly and farcical the movie can be, clearly having a great time and taking the audience along with her. The rookie cop is by no means a new role but Ronan makes it feel fresh. Even in a star-studded line up, she undoubtedly shines brightest. For my money the three biggest laughs come from Ronan, and the next two in line come from Rockwell and Dickinson playing off her. This is not the sort of role we usually associate with 'a great Saoirse Ronan performance', but make no mistake – this is a great Saoirse Ronan performance.
See How They Run is having to do things the hard way, getting relatively little promotion even with its major cast, mostly due to Disney inheriting the movie when it bought Fox for the X-Men and the Fantastic Four. It's a mid-sized movie with a mid-sized budget, aiming for a mid-sized audience to recoup a mid-sized return. It will be almost entirely reliant on word of mouth, but I'm sure a lot of people will be telling their friends that if nothing else, they should see it for Saoirse Ronan.
See How They Run is in cinemas September 9.
Source: Read Full Article