She-Hulk Images Share First Good Look At Charlie Cox As Daredevil
Marvel just released a series of images revealing some upcoming characters including Charlie Cox as Daredevil in the brand new She-Hulk series. The trailer shown at the most recent San Diego Comic-Con offered a brief glimpse at Daredevil, but this time around, fans of the franchise were given a pretty good look at what the character is going to look like.
The news comes from the official Twitter account that was opened for She-Hulk. Daredevil's helmet and part of his breastplate can be seen by expanding the attached images, revealing the best look so far at Charlie Cox as Daredevil in the soon to be released show. The same account recently posted a teaser video as well.
The costume in question is clearly made from the characteristic red leather, but features far more gold highlights around the helmet and breastplate than on previously seen suits.
Daredevil hasn't been seen much on screen since the show by Netflix was canceled. The character made a brief cameo in Spider-Man: No Way Home, but apart from his latest appearance in the She-Hulk series, Daredevil has mostly been sitting on the sidelines. This of course will be changing when Disney releases Daredevil: Born Again at some point in 2024. This will apparently be taking the form of an 18-episode series.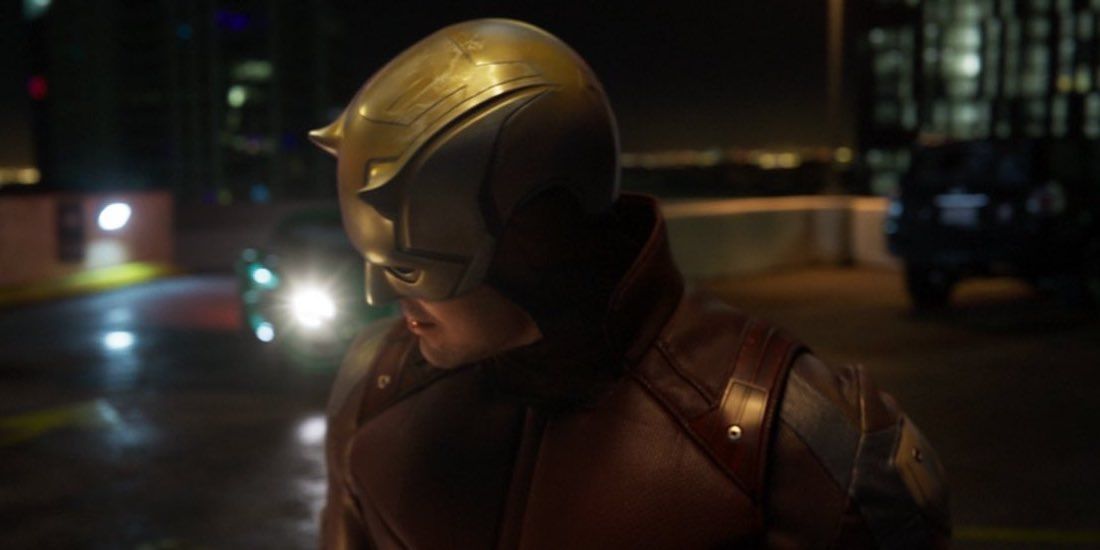 The upcoming She-Hulk series, Attorney at Law, is currently scheduled to be released on Disney Plus later this month. Created by Jessica Gao, the show features Tatiana Maslany as the eponymous character alongside Jameela Jamil, Josh Segarra, Ginger Gonzaga, Jon Bass, Renée Elise Goldsberry, Tim Roth, Mark Ruffalo, Benedict Wong, and of course Charlie Cox. Filming began back in April, 2021 at various locations around Los Angeles, California and Atlanta, Georgia. This wrapped a few months later in August.
Source: Read Full Article