Skyrim Anniversary Edition Reportedly Rated For Nintendo Switch In Taiwan
Skyrim Anniversary Edition might be coming to Nintendo Switch as a now-removed Taiwan listing was reportedly spotted, pointing to the port potentially adding mods and the Creation Club.
As spotted by Switch Brasil, the listing names The Elder Scrolls 5: Skyrim Anniversary Edition for "Switch", with a screenshot for proof as it has now been removed amidst these reports. For context, the Anniversary Edition isn't a new version of the game – it's an updated 'DLC' for the Special Edition that unlocks a slew of fan-made mods with some added official bonuses like fishing and a Survival mode.
But the Switch port doesn't support mods – at least, not yet. So if the Anniversary Edition does arrive, it's unclear what that will look like. On other platforms, it uses the Creation Club to load these newly bought mods, so Switch could see it finally being implemented, or it could be sold as a standalone version with the added content, not requiring mods or the Creation Club.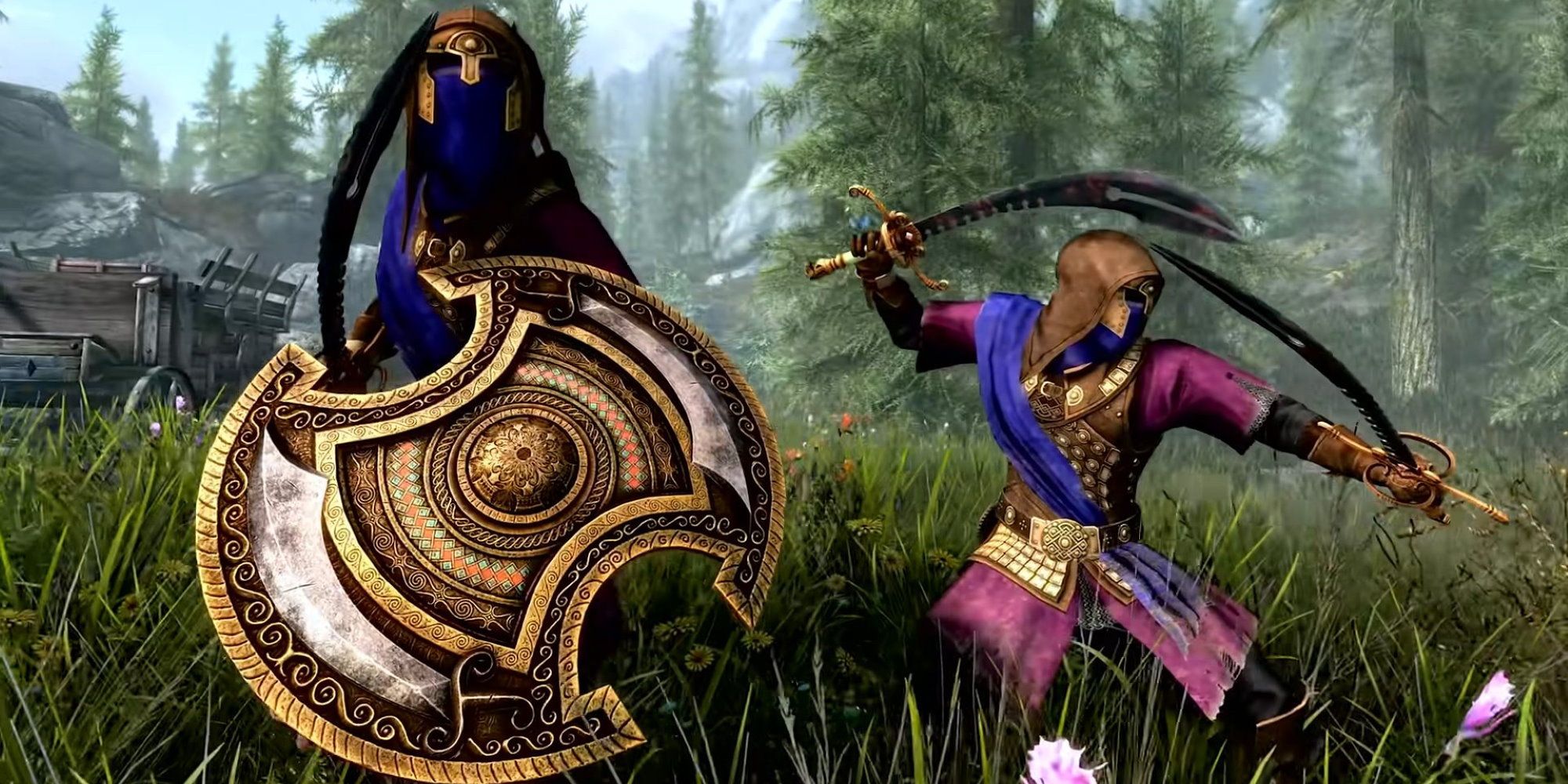 The Anniversary Edition adds the Daedric Mail, Daedric Plate, Dragon Plate, Alternative Dragon Scale, Dwarven Mail, Ebony Plate, Elven Hunter, alternative Iron, Alternative Leather, Orcish Plate, Orcish Scaled, Silver, Stalhrim Fur, and Steel Soldier armour.
There's too much to list out, but it adds fishing, farming, a survival mode, new quests, player homes, horse armour, the Grey Cowl, the Knights of the Nine set, old artefacts, new Daedric weaponry, zombies, and more, adding a whole wealth of new things to find, unlock, and do in Skyrim. If this does come to the Switch, you might find yourself with a handy excuse for another 400-hour deep dive into Tamriel.
In other Skyrim news, fans have released a brand new video showing what the game would look like remade for Unreal Engine 5, showing off Riverwood and the surrounding areas like the burned down watchtower outside Whiterun, giving us a glimpse at yet another potential future Skyrim release – how many is too many? Six? Seven? Ten? Who knows?
Source: Read Full Article