Slime Rancher Oozes Onto More Platforms With A Physical Deluxe Edition
Slime Rancher is a game about ranching slimes, and there's a new, physical deluxe edition coming out for consoles soon. Slime Rancher is adorably appealing enough as it is, but this edition will come with a soundtrack, "Slimepedia" and more.
The game, like many other indie titles was originally released on Steam (and Xbox One) in August of 2017, by developer Monomi Park. Since then it has received over a dozen free updates including holiday events and new skins and features. As a concept, Slime Rancher was a pretty new idea –  a farming simulator and slime collector in one with a hearty, vibrant aesthetic. It was named the "Best Simulation Game" in Game Informer's Best of 2017 awards.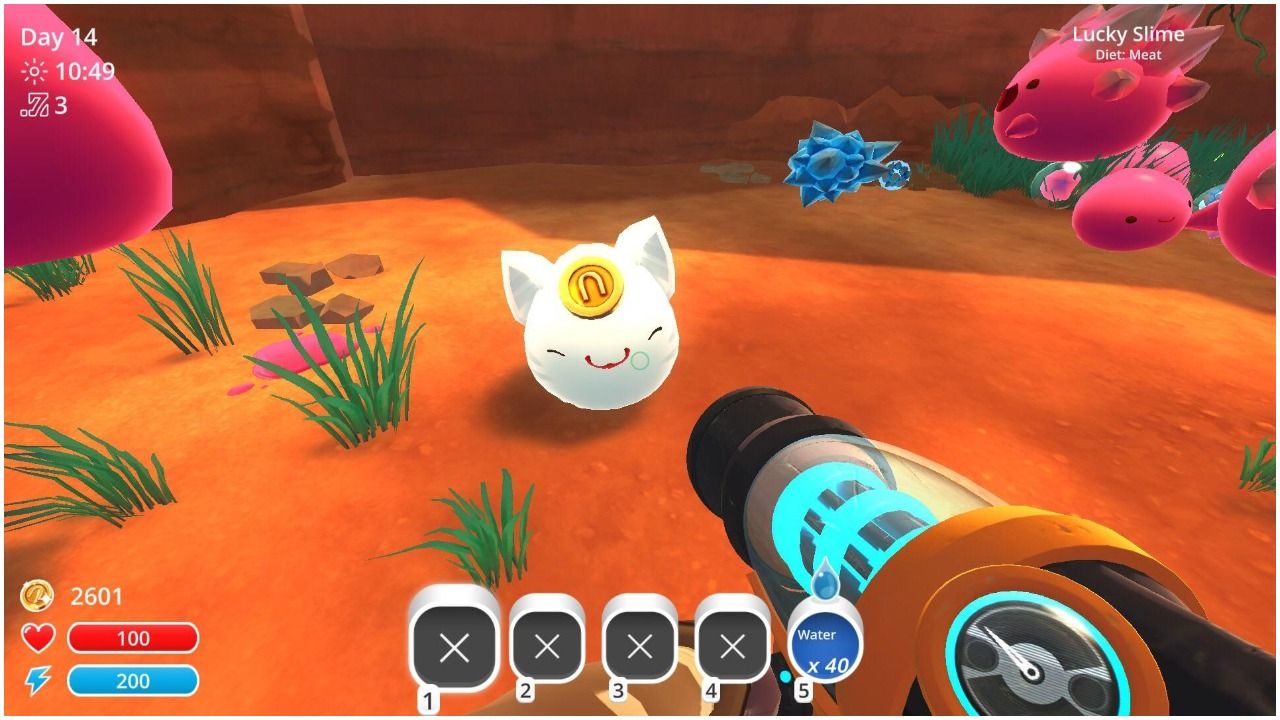 As to what the physical edition of Slime Rancher will contain, strap yourselves in; aside from containing the full game and every content update to date, players will enjoy the "Secret Style Pack" and "Fashion Playset" DLC, a guide to the Far Far Range (a physical booklet that acts as a guide to the slimes you can catch), and digital copies of the soundtrack with over 50 songs. The price point isn't bad either, as it's coming to the Playstation 4 and Xbox One at $34.99 for the deluxe edition and $29.99 for the standard. For only $5 more, we recommend the deluxe edition. Slime Rancher will release for consoles on April 7, 2020.
In Slime Rancher, players take control of Beatrix LeBeau, a new rancher wanting to make a living in the upcoming, thriving industry that is Slime Ranching. Living a thousand light years from earth and armed with only her trusty vacpac and some building materials, LeBeau will catch slimes, grow crops and feed her big, smiling blobs to eventually rake in the big bucks.
According to Pushsquare's review, it's a lot like Stardew Valley in that there aren't any pressing obligations, objectives, or timers. Instead players can look forward to a relaxing experience breeding slimes and collecting "plorts" while unlocking the mysteries of the world and as reading messages from friends and family via email. There's a lot of equipment upgrading to make farming more convenient, as well. Overall, it's a pleasant, adorable game that we hope doesn't get overshadowed by Animal Crossing.
Source: Read Full Article