Sony Survey Brings Up The Possibility Of Remote Play On Nintendo Switch
With the next-gen consoles on the way, much of the focus in the industry is on the Xbox Series X and the PS5. However, Microsoft and Sony still have other things in store, as hinted at by a survey from Sony implying possible remote play on the Nintendo Switch.
On a PS4 board on Reddit, user YouRedditHereFirst briefly discussed a survey he received from Sony asking multiple questions on a variety of PlayStation-related topics. These included backwards compatibility, parental controls, and, most prominently, remote play. The survey also asked about the survey taker's thoughts on playing PlayStation games on a variety of devices, including the Nintendo Switch.
RELATED: Sony Closes VR-Focused Studio, Lays Off Every Staff Member
The Reddit post and question at hand can be seen below.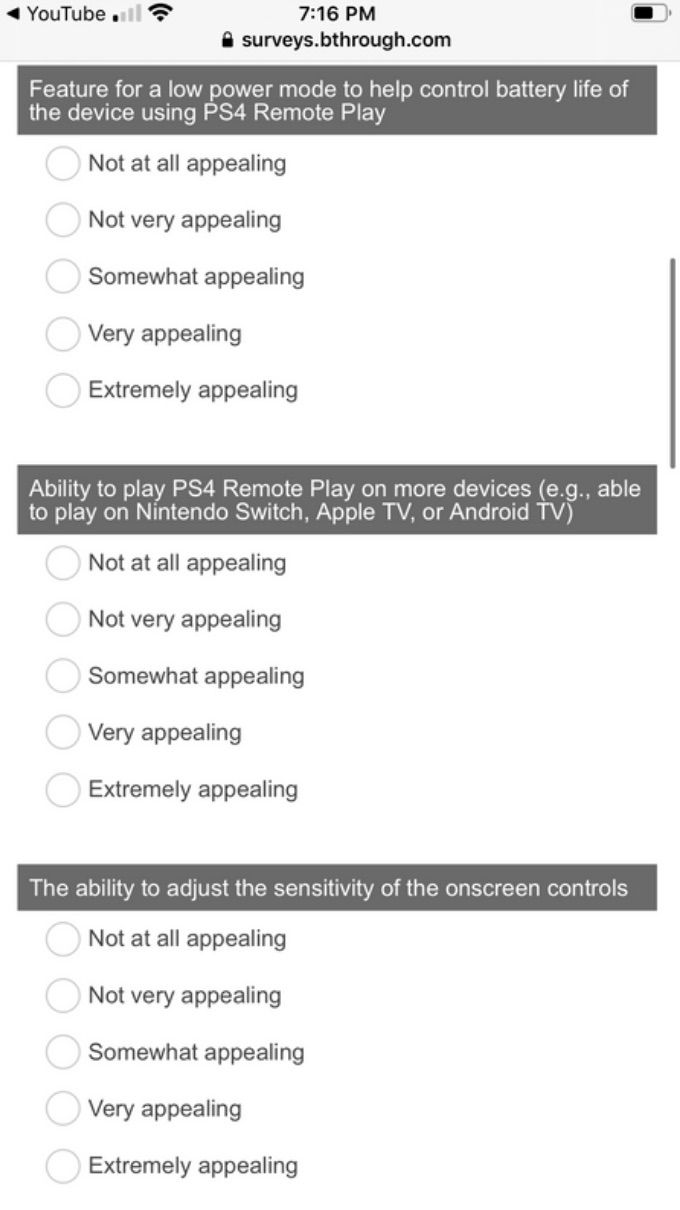 The survey gave a list of PS4-related features and asked the survey taker to choose how appealing it is. The options are "Not at all appealing," "Not very appealing," "Somewhat appealing," "Very appealing," and "Extremely appealing."
While there are a diverse set of survey questions, one of the more interesting ones has to be the question regarding the devices for PS4 Remote Play. Specifically, the question asks if players would be interested in expanding the amount of PS4 Remote Play-enabled devices to those such as Apple TV, Android TV, and Nintendo Switch.
Obviously, the component here that makes this interesting is the fact that Sony asks about playing PlayStation games remotely on a competing console. Of course, the Switch doesn't compete as directly as a strictly home console would. However, the thought of playing PlayStation games on the Switch is still a confusing one. Given that Nintendo has had a more close public relationship with Microsoft than Sony, as well, PS4 Remote Play on the Switch would seem that less likely.
There is a small possibility that the survey question is more of a hypothetical than anything else. Still, its presence on the survey may tell us where Sony and its gaming initiatives are heading in the future. While we don't know if we'll be able to play Uncharted on our Switch consoles at some point, it's possible that it could be used as a peripheral to play Sony exclusives on in the future.
Source: Read Full Article