Spider-Man Fans Think Tobey Maguire Will Say Iconic Line In The MCU
T-minus eight days until Spider-Man: No Way Home is finally here. Once we have all seen it, Tom Holland will be able to stop worrying he might say something he isn't supposed to, and Andrew Garfield can go back to fielding questions about movies and shows he is actually in. Unless he does turn out to be in No Way Home, of course, which he almost definitely is. Otherwise, who is that invisible web-slinger punching Lizard in the face?
Sticking with the wild speculation regarding which Spider-Men will be showing up in the MCU next week, and No Way Home producer Amy Pascal may have shown her hand a little. IGN asked Pascal whether Spidey fans would ever hear what might well be one of the most iconic lines in cinematic history uttered in the MCU, and her answer was pretty telling.
The line in question is "with great power comes great responsibility". It was first used in a Spider-Man comic almost 60 years ago, but became a household catchphrase after it was said by Uncle Ben and then repeated by Tobey Maguire's Spider-Man in the 2002 movie. When asked if the line will be said in No Way Home, Pascal smiled and said you'll "have to come see the movie".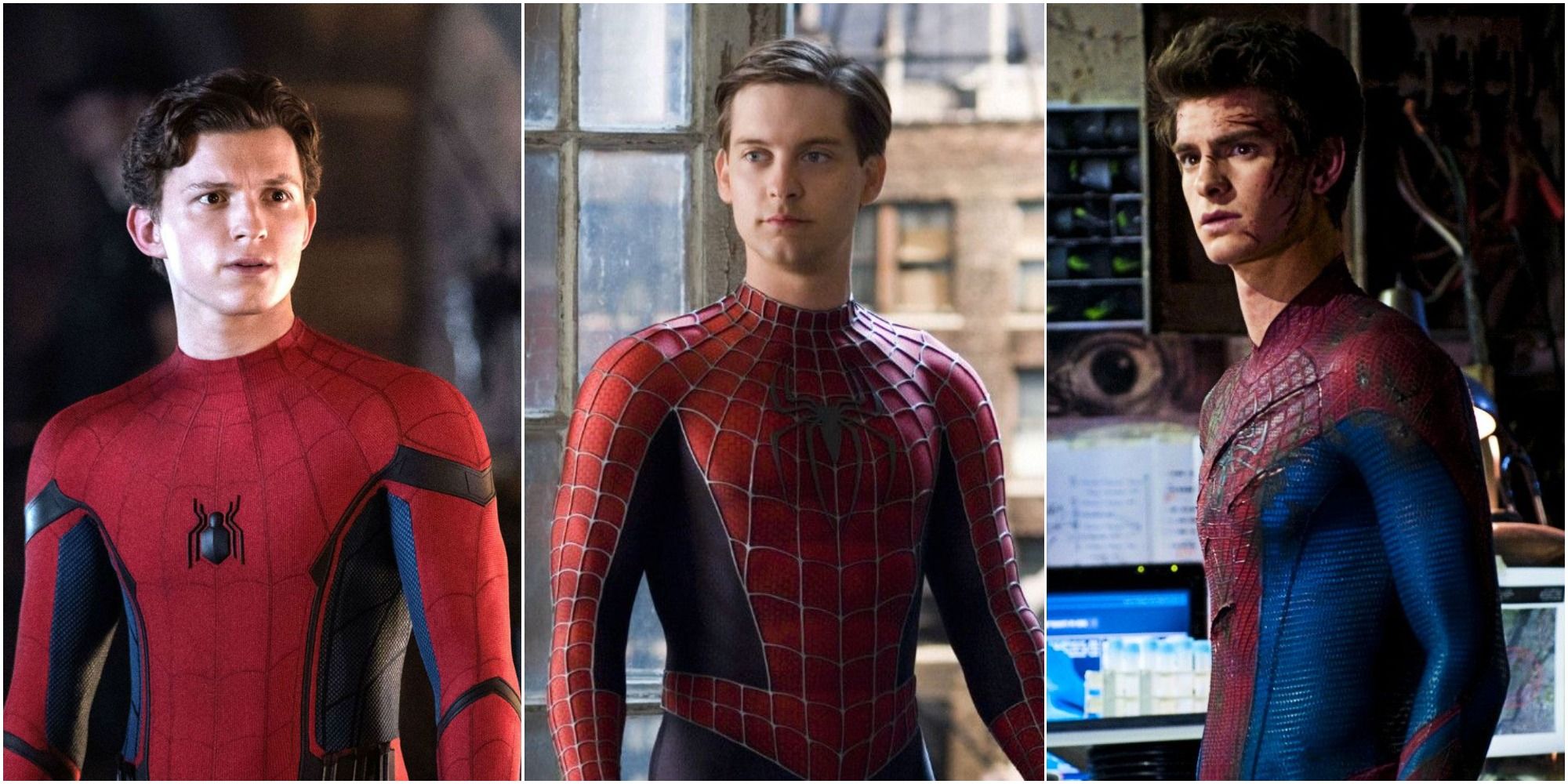 Kevin Feige then attempted to throw a curveball into the mix, implying you might have to wait for a movie beyond No Way Home to hear the line said in the MCU. However, Pascal then chimed back in and said the wait for the line is "not too long". Outside of No Way Home, the line could be said in a future MCU Spider-Man movie, of which there will be at least three, or the animated series Freshman Year. The prequel will technically be a part of the MCU and will presumably feature Uncle Ben, so could be a prime spot for the iconic line to make an appearance.
Speculation has now begun when it comes to who exactly will say the line. If it is said in No Way Home, then it could just be Holland who says it. However, the newest Spider-Man has already said a rejigged version of the line in another movie. On the big screen, it's Maguire's line, so it wouldn't really feel right if anyone else says it. If Maguire is going to be in the movie, then it would make all the sense in the world for him to say it to Holland at some point.
Source: Read Full Article