Spider-Man: Miles Morales PS4 Pre-Order Comes With Two Special Edition Suits
Pre-orders for the PS4 version of Spider-Man: Miles Morales are now live and include some pretty cool bonuses for anyone who opts in early.
The release of Spider-Man: Miles Morales is a little confusing. The game has been coated in a thin layer of confusion ever since it was first revealed over the summer. Miles Morales will be released on both PS4 and PS5. However, the Ultimate Edtion, which includes a remastered version of Marvel's Spider-Man will only come to PS5. What's more, anyone who owns a copy of the original game on PS4 will not be entitled to a free next-gen upgrade.
Releasing Miles Morales on PS4 as well as PS5 is a nice gesture from Sony, though. It allows gamers who can't afford a PS5 at launch, or those who didn't manage to land a pre-order, the chance to play the game without having to wait until they can afford to join the next generation.
The PS4 version of the game is clearly more than a token gesture too. That was made clear when pre-orders for the game went live this week. Insomniac revealed that those who pre-order Miles Morales on PS4 will get some exciting bonuses for doing so. The pick of those bonuses takes the form of two new Spidey suits, the first of which has already been revealed.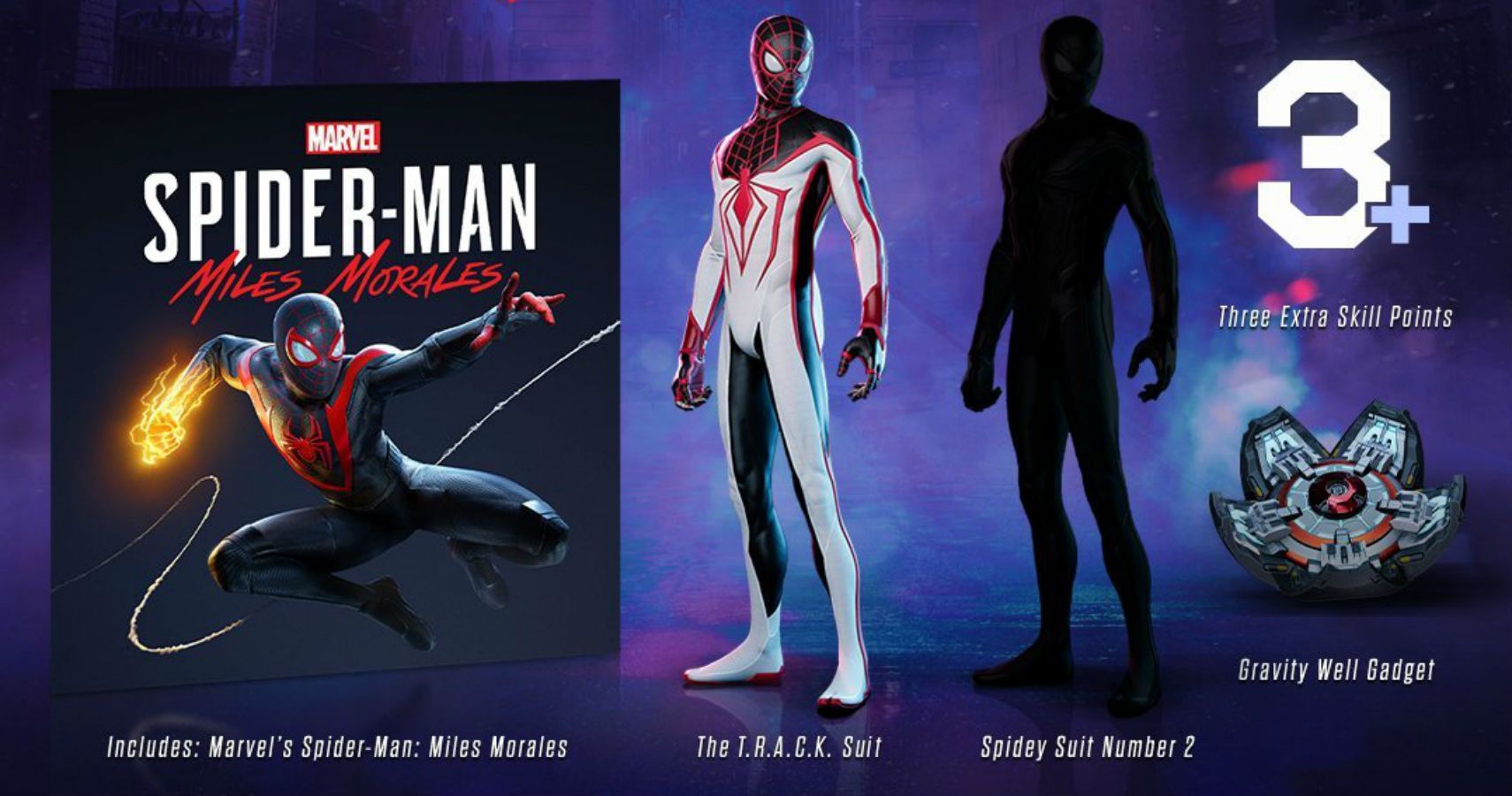 It's called the Time Response Activated Circuit Kinetic Suit, or T.R.A.C.K. suit for short. The sleek black, red, and white outfit was designed by Javier Garrón who has some impressive credentials. Garrón has worked on a number of Marvel comic books including the Avengers, Doctor Strange: Damnation, and, most importantly, Miles Morales: Spider-Man. The other suit is yet to be revealed.
As well as the suits, anyone who pre-orders the PS4 version of Miles Morales will also start the game with the Gravity Well Gadget and three extra skill points. Spider-Man: Miles Morales will release on PS4 on November 12, 2020. The PS5 version will release on the same day in parts of the world where the PS5 will be available on November 12, and November 19, 2020, in Europe and the rest of the world.
Source: Read Full Article