Starfield E3 2019 News Countdown: Release Date, Trailer and Gameplay coming from Bethesda?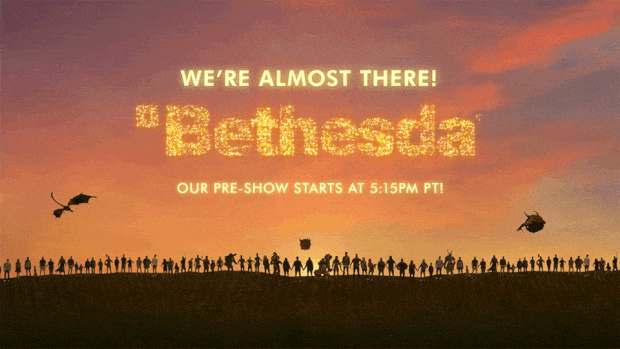 Starfield – Everything we know so far
At last year's E3 conference a short clip featuring a far-off planet and a spaceship blasting off into hyperspace piqued the attention of fans.
This clip was an announcement trailer for Starfield, Bethesda's first new IP in 25 years. Although very short, the teaser was well executed and Starfield is certainly an enigmatic title with a great sci-fi vibe.
Todd Howard (executive producer of Bethesda Studios) has since revealed that Starfield has been in the works for nearly a decade, and that the game has moved out of pre-production and is now in a playable state.
During an interview with The Guardian Howard revealed that 'we've been talking about it for a decade. We started putting things on paper five, six years ago, and active development was from when we finished Fallout 4, so two and a half, three years.'
The long development cycle is a good sign that Bethesda is taking their time with the game and working to craft something worthwhile before they showcase any more info.
Additionally, Bethesda Studios recently put out a job application for a voice designer to join their team. This voice designer will be sourcing dialogue performances for Bethesda's upcoming games including Starfield.
Sadly, Todd Howard has alluded that Starfield may be absent from this year's E3 2019 conference, which suggests that Bethesda aren't ready to show off what they have just yet.
But could this be a bluff? An image released on Bethesda's official Twitter account showed classic Bethesda characters looking up at a starry sky, hinting that Starfield might be showing up in some capacity after all. We'll just have to wait and see.
Starfield – Release Date
As of yet, Starfield does not have a release date and it's expected to stay that way for a while.
Speculation is that Starfield (as well as upcoming Elder Scrolls 6) won't be released until the next generation of consoles which could come out as early as next year's holiday season.
If not at E3, expect more information on Starfield in 2020 with rumours suggesting a possible release date for that same year or 2021.
E3 2019 SCHEDULE
Don't want to miss any of the E3 2019 action?
Daily Star Gaming will be covering each conference with a live stream – getting all the information to you as soon as it happens – but you can find a full rundown of when to expect the main news drops below.
Pop these times into your diary and make sure you return to read all the big gaming news as it's revealed on the day. We'll also have live blogs each day and will add links as and when they become available.
• Bethesda – June 9 – 5.30pm Pacific, 8.30pm Eastern, 1.30am BST, 2.30am CEST
• Devolver Digital – June 9 – 7pm Pacific, 10pm Eastern, 3am BST, 4am CEST
• Ubisoft – June 10 – 1pm Pacific, 4pm Eastern, 9pm BST, 10pm CEST
• Square Enix – June 10 – 6pm Pacific, 9pm Eastern, 2am BST, 3am CEST
• Nintendo Spotlight – June 11 – 9am Pacific, 12pm Eastern, 5pm BST, 6pm CEST
ALREADY OVER –
• EA Play – Catch up with every EA Play trailer and announcement you missed here.
• Microsoft Xbox – Catch up with every Xbox E3 Conference trailer and announcement you missed here.
Source: Read Full Article