Team Fortress 2 Gets Halloween Update With Four New Maps
Rumors that Valve has abandoned Team Fortress 2 have been greatly exaggerated as a Halloween update now haunts the game, adding the Scream Fortress XII event, new community maps, cosmetics, bug fixes, and more. Although there is quite a bit to unpack in this update, one thing stands out: Mannpower Mode received balance changes, while no other mode did.
Scream Fortress XII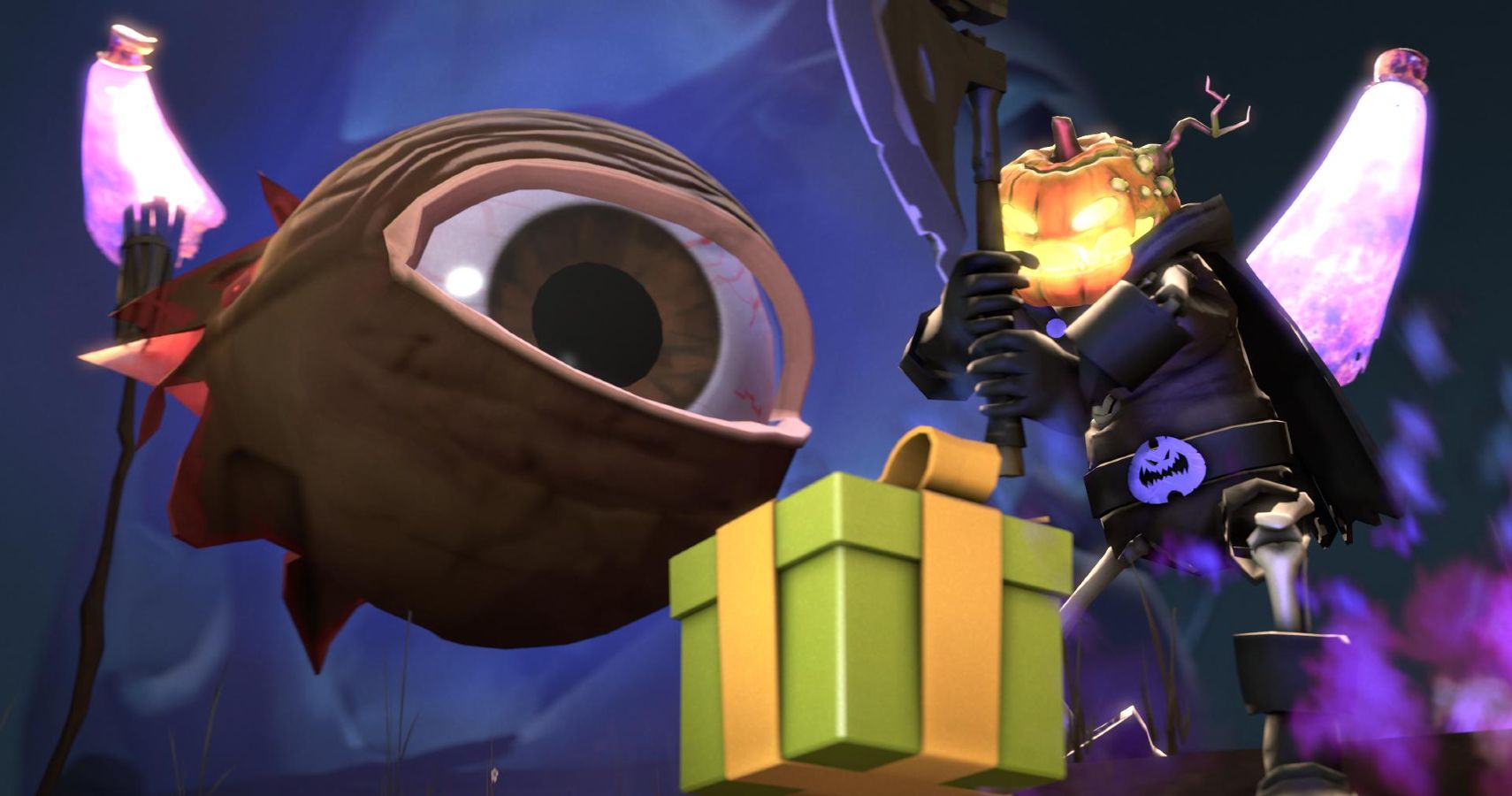 The best event of the year is back with spooky decorations and cosmetics from now until November 7. Scream Fortress XII brings back all the Halloween fun that players expect, as well as several new cosmetics. The Scream Fortress XII War Paint case has been added and contains 15 new community-created War Paints, with a small change to provide a taunt Unusualifier as a bonus item.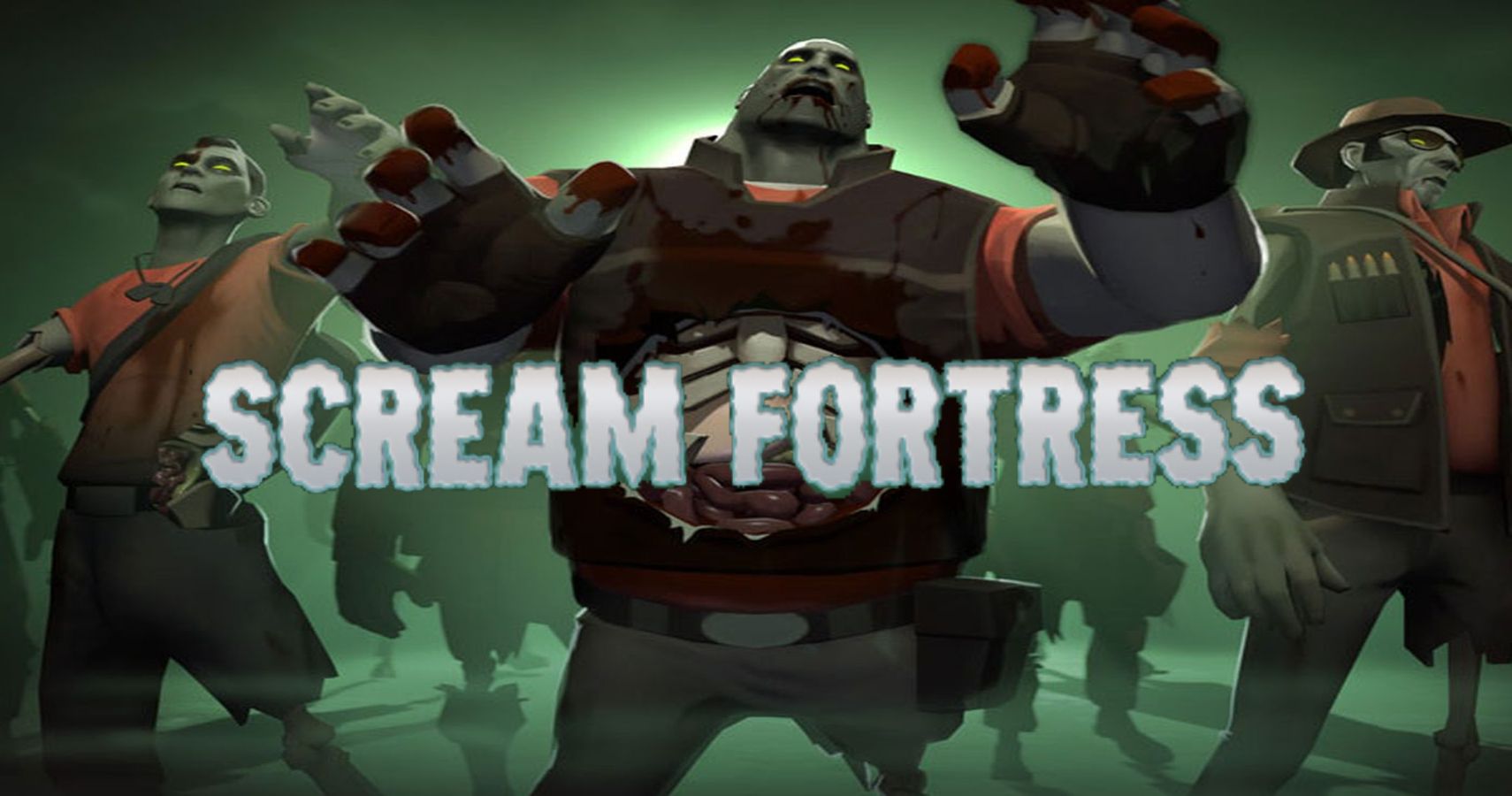 As the Scream Fortress XII event begins, players will be able to continue and complete contracts from last year's event, and new contracts have been added for this year's featured community maps. In all cases, you need to collect the souls of defeated players by using your Soul Gargoyle to progress through a contract.
Completing contracts will award you with a classic Halloween item and the chance for a Wicked Windfall or War Paint case.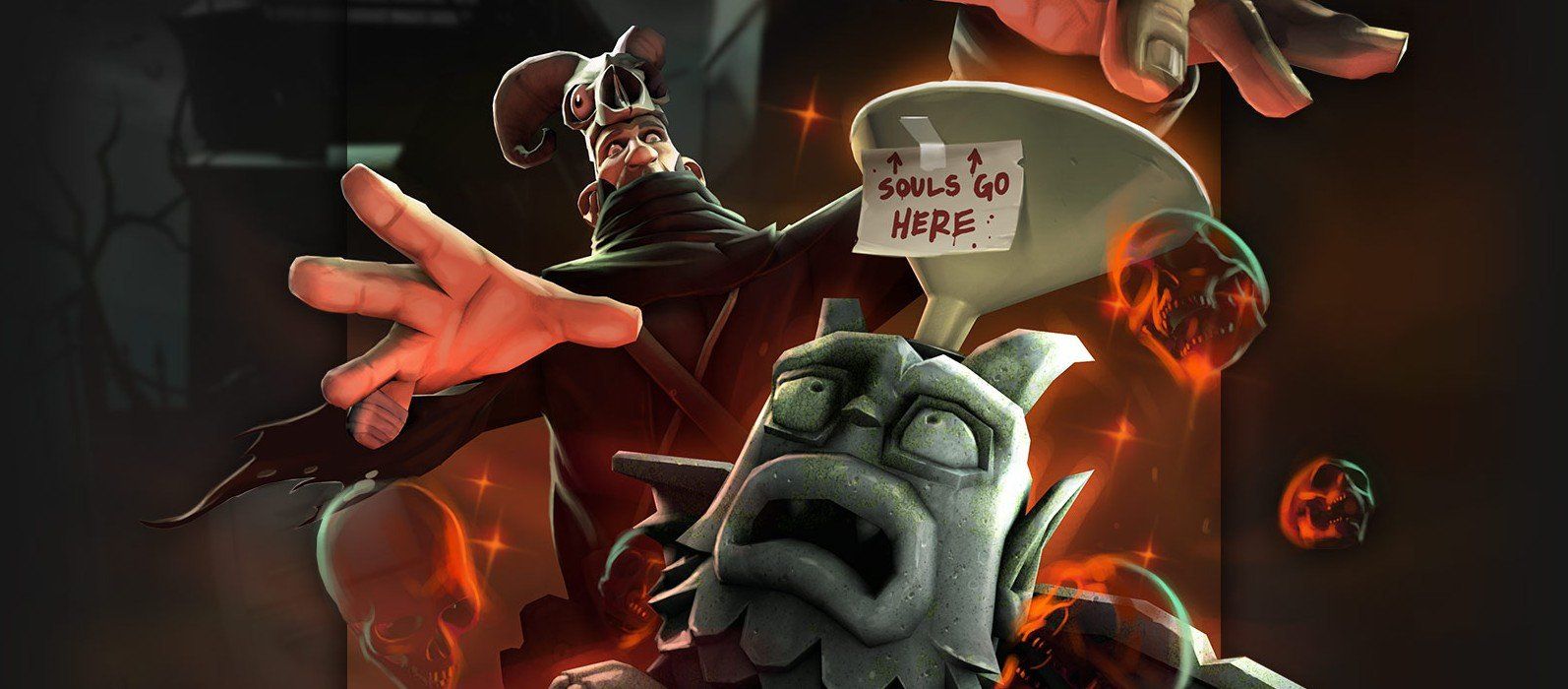 New Maps And Themed Unusuals
The four maps added are community-made and already familiar among the player base, featuring Megalo, Bloodwater, Hassle Castle, and Moldergrove. These are all themed after the Halloween event and offer a ton of fun, which means most of us will want to play them all year round.
As for unusual items, you should be aware that all cosmetic and taunt cases will grant Halloween 2020 unusual effects instead of normal effects; if you do not want a chance at this range of items, it's best to wait until the end of Scream Fortress XII.
A Balance Update… For Mannpower Mode?
Mannpower Mode is seeing changes made to critical hit damage, classes, and balance. If the game detects a skill imbalance in Mannpower Mode, a player will be moved over to the other team to balance the skill of both sides. At the same time, if an individual dominates a match for too long, they will enter a "Dominant" state.
While this might sound nice, being labeled as Dominant will mark you for death, reducing your overall health pool, damage reduction, damage resistance, regeneration, haste, and more.
This is by far the oddest part of the update. Perhaps Valve has data that to support why they focused on this particular mode over all others, but it is also just as likely that the few developers left supporting Team Fortress 2 are fine taking liberties. The general consensus among players seems to be surprise, and it would be great to hear why Valve chose a mode that is seemingly far less played than others.
In any case, the return of Scream Fortress is easily the best news we could have hoped for. Best of luck to everyone as they crack open their new crates, and may the unusual odds be ever in your favor!
Source: Read Full Article