The Best Electric And Hybrid Cars In Forza Horizon 5
With electric cars beginning to take the world by storm, it's only right for Forza Horizon 5 to follow suit and bring in some incredibly powerful electric and hybrid cars. There are many supercars, and modern sports cars that are already pushing electricity in the real world, so now Forza Horizon 5 is out, these cars become a joy and a privilege to drive.
This joy mainly comes from the raw power these unique cars have to offer. So as electric gets more popular, cars like these stand out from the crowd and quickly become fan favorites. These favorites are based on opinion so an exploration into the best electric and hybrid cars is not set in stone. Nevertheless, when you look at the stats and the power these cars hold, their ranking is often unargued.
10


Formula E SRT 01E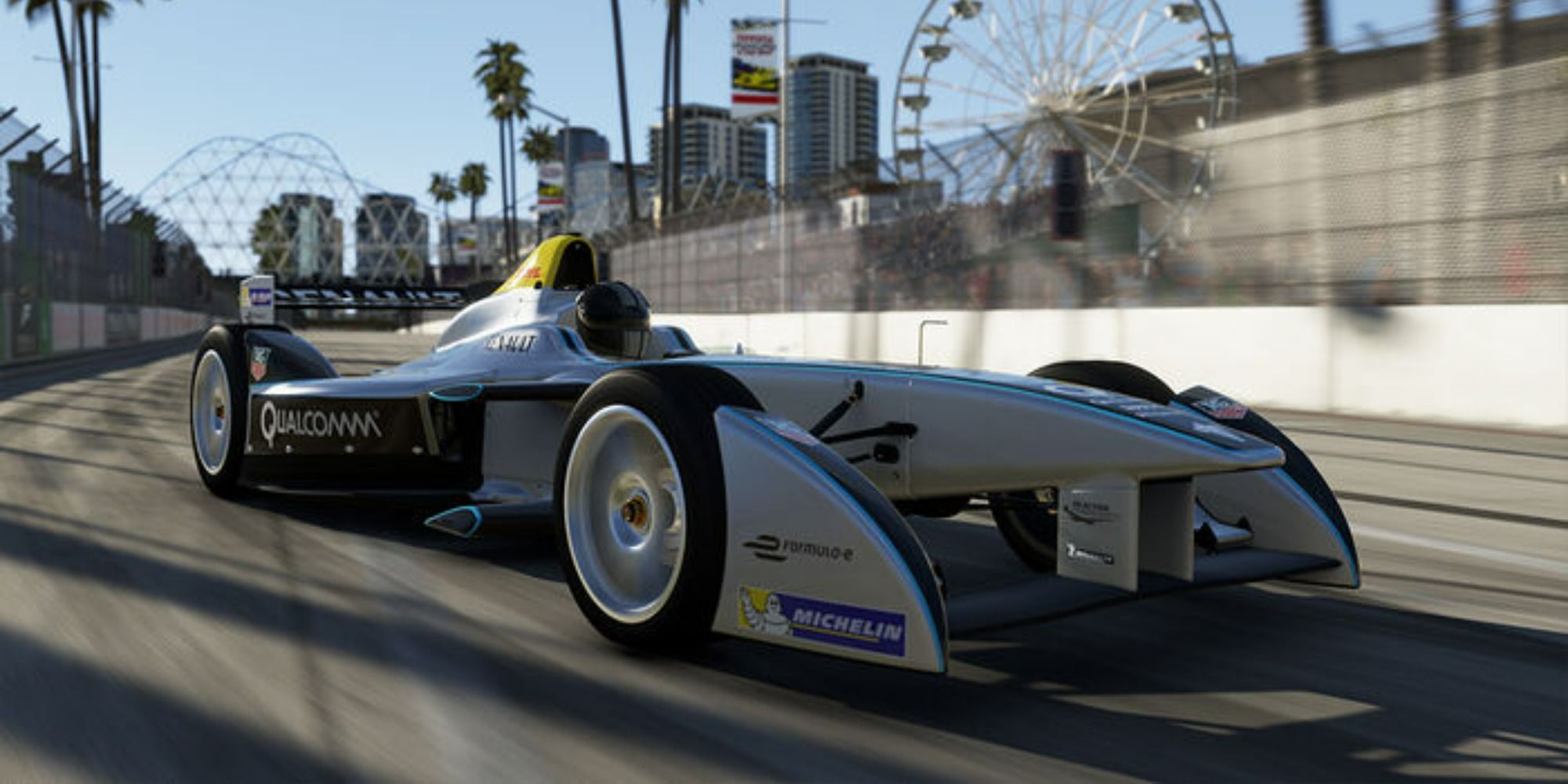 This fully electric race car is actively designed for Formula E racing so is a pretty good-looking and well-performing car. However, when compared to the multiple other electric cars, the Formula E SRT 01E just doesn't hold up very well.
It has a max speed of 140 mph and takes 3.2 seconds to reach 60 mph, meaning it has a pretty low launch as well as speed. That being said, it is perfect for going around corners and has decent overall handling. Unfortunately, that's all it has going for it since the breaking is incredibly slow and the speed leaves much to be desired.
9


Acura NSX 2017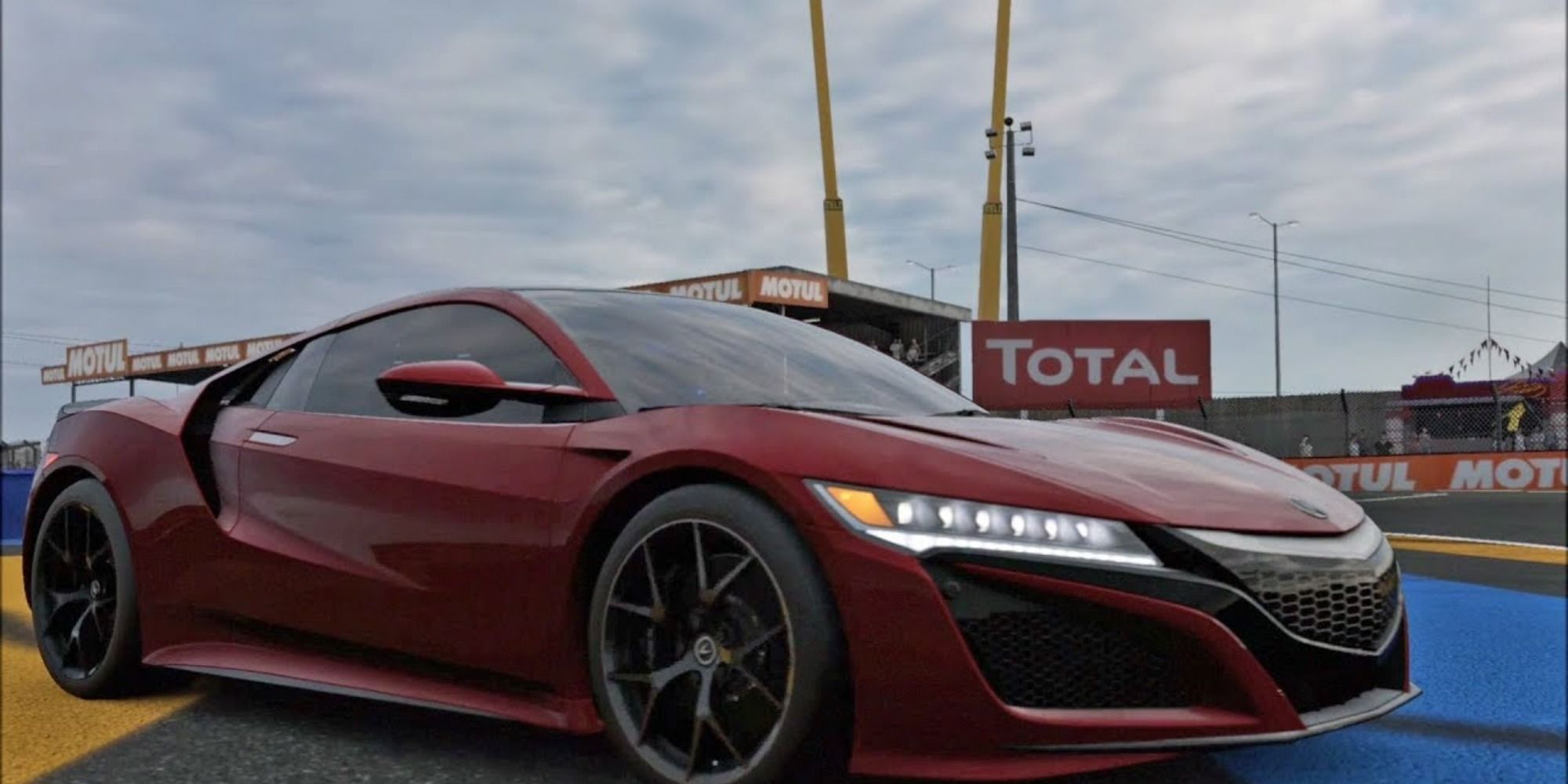 The 2017 Acura NSX is a beast of a car. It's powerful, quick, and has pretty good handling to go with it. The speed itself is enough to make you love the car, with a top speed of 191 mph and a speed of 0-100 in 6.4 seconds. This doesn't beat the hypercars Forza brings to the race but for an electric car, it can certainly hold its own.
It's meant for a nice smooth race and will certainly give you that if you play it right. It does sometimes feel like the NSX is hard to control when turning if you're pushing it at a top speed, but that doesn't make it boring to race with. It's smooth, feels powerful, and can keep up with other powerful supercars, even if it's not the best of the bunch.
8


Jaguar I-Pace
As one of the first electric cars made by Jaguar, this car has all the wonderful qualities of a race car with all the unique aspects of a Jaguar too. It doesn't look much like the Spyder or any big Formula 1 race car, but this premium SUV can hold its own.
It boasts a pretty good speed, great handling, and some useful offroad capabilities which makes this car incredibly useful.
7


Mercedes-AMG ONE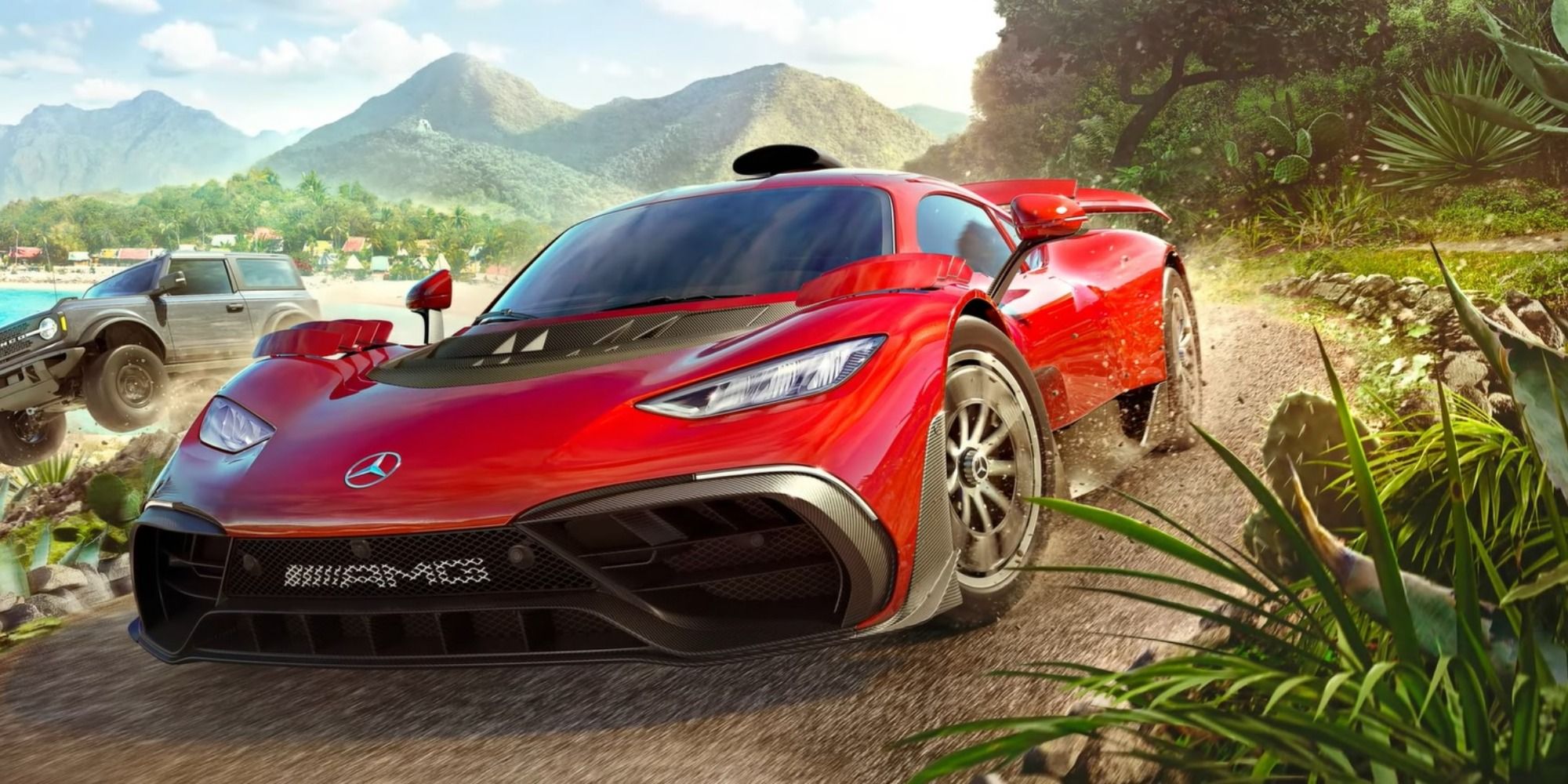 As a classic two-seater Formula 1 hybrid, the Mercedes-AMG ONE will blow other non-hybrid cars right into last place. It's one of those vehicles that looks like it can fly, and the Mercedes lives up to that promise.
The hybrid focused on performance is capable of over 1,000 horsepower with a maximum speed of over 220 mph. It has some tough handling but with the right skills and the right platform, the Mercedes-AMG ONE is incredibly powerful and fun to drive. It doesn't have the best launch speed which can be the difference between winning and losing in some races. Ultimately, this car can thrive in certain street races, but a drag strip is probably a bad decision if using this car at its stock.
6


Raesr Tachyon Speed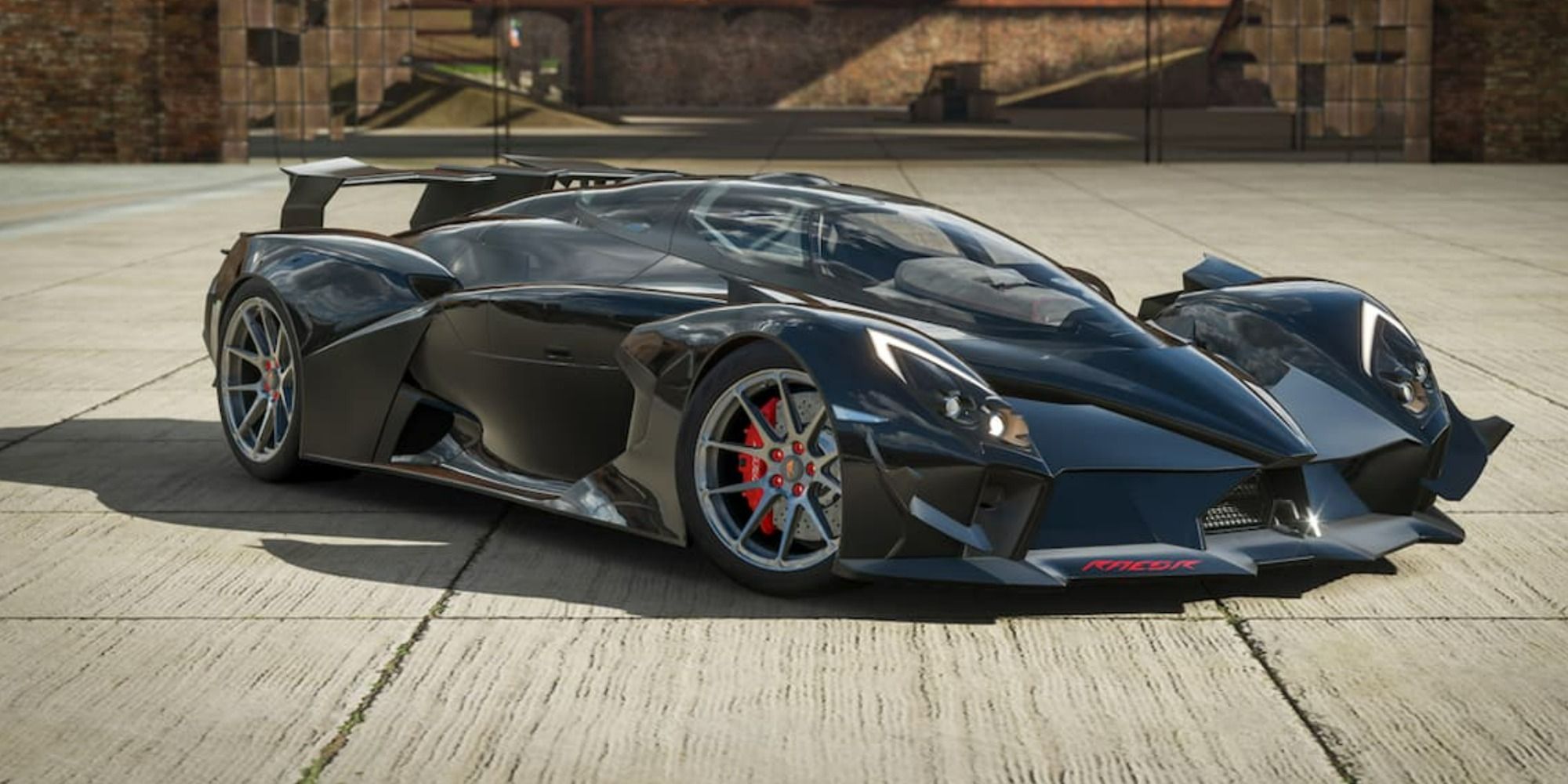 As if one electric motor wasn't enough, the Raesr Tachyon Speed is powered by six high-quality electric motors that allow this beautiful car to max its speed out at around 240mph, easily one of the quickest electric cars in the game.
It's currently ranked as one of the lightest electric cars in Forza history and you can really feel that when driving it. This sort of lightness does take some getting used to but luckily, if you spin out, the breaking is second to none. Well worth a try, even if it does take some getting used to.
5


BMW I8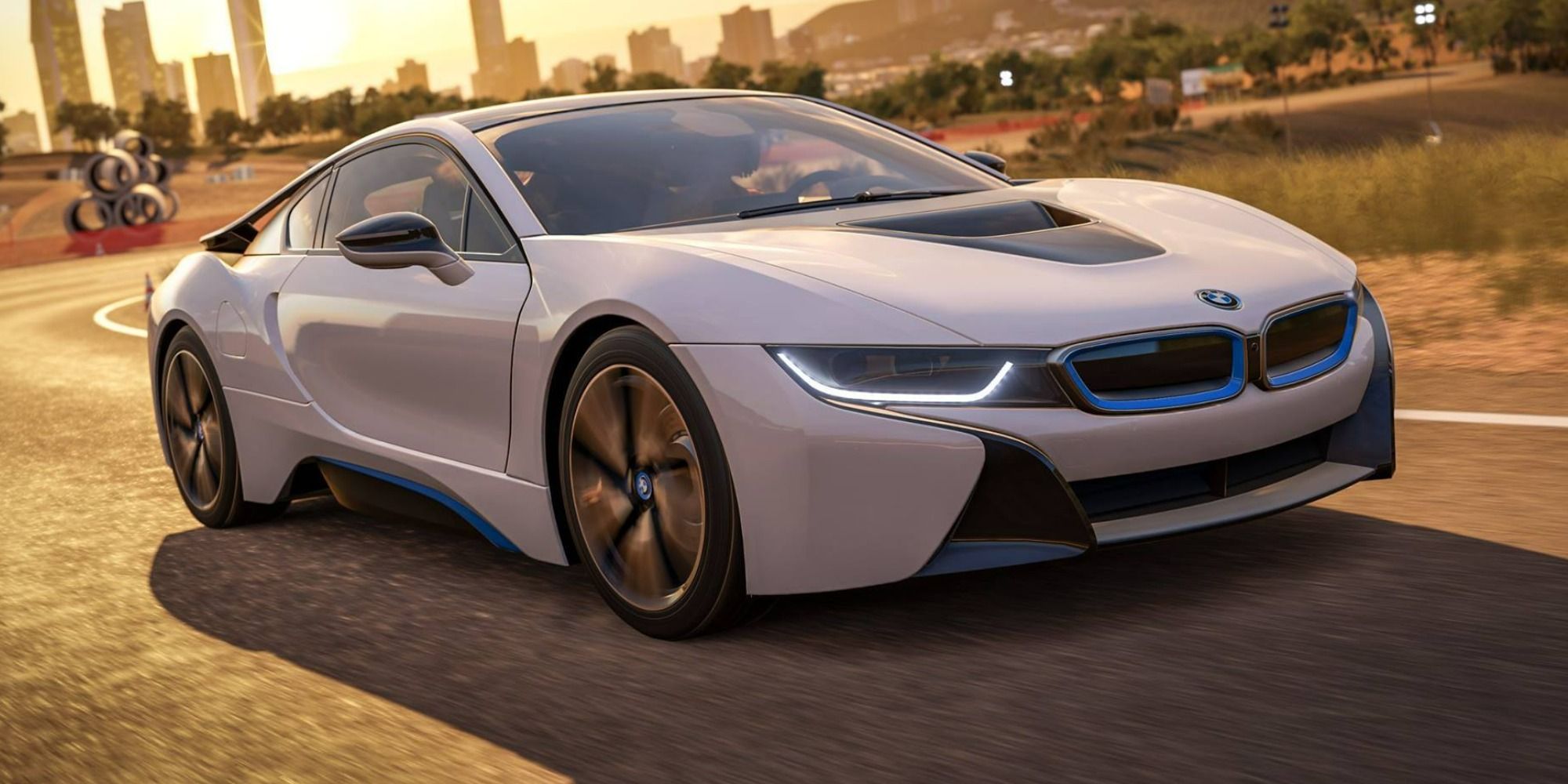 As a hybrid supercar, this engine has all the perks of an electric and all the raw power of a combustion engine. However, it often just doesn't feel as powerful as it could be.
The BMW i8 can get from 0-60 in 4.3 seconds and has a max speed of 194mph. Not the best but certainly not the worst! Nevertheless, the car has a great launch, a good speed, and a decent acceleration. The only thing it falters on is the breaking – it's clumsy and frustrating.
4


Ferrari LaFerrari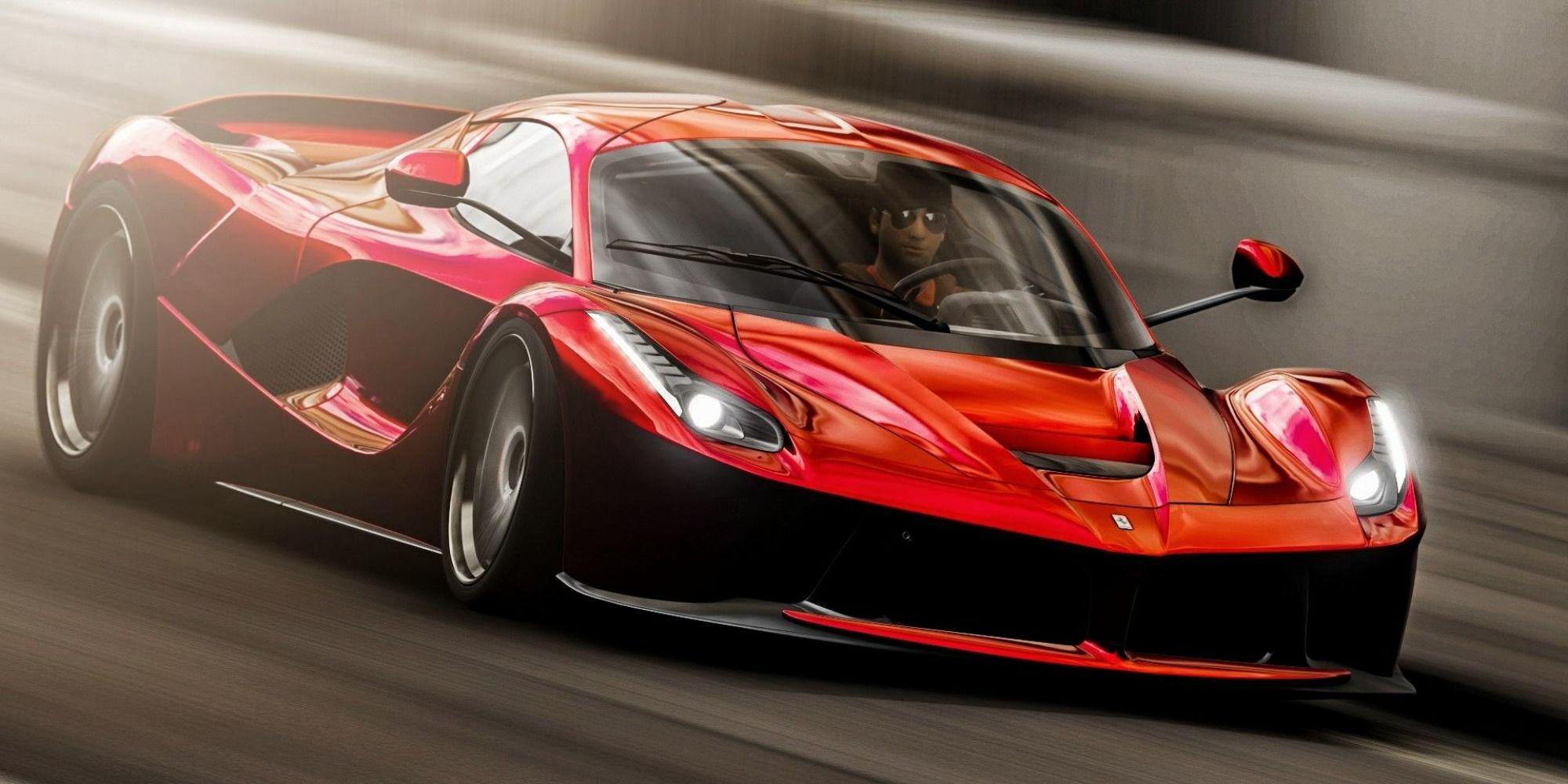 The LaFerrari is another incredibly light and agile car that is capable of speeds other diesel cars could only dream of. Unlike a lot of other electric cars, the LaFerrari has incredible handling and breaking as well as some incredibly high speeds.
It can reach 60mph in 2.9 seconds and can reach speeds of between 221-257 depending on the tuning you do on this beautiful vehicle. It's lighter than the likes of the McLaren P1 and the Porsche 918 Spyder but just doesn't grasp that speed aspect.
3


Porsche 918 Spyder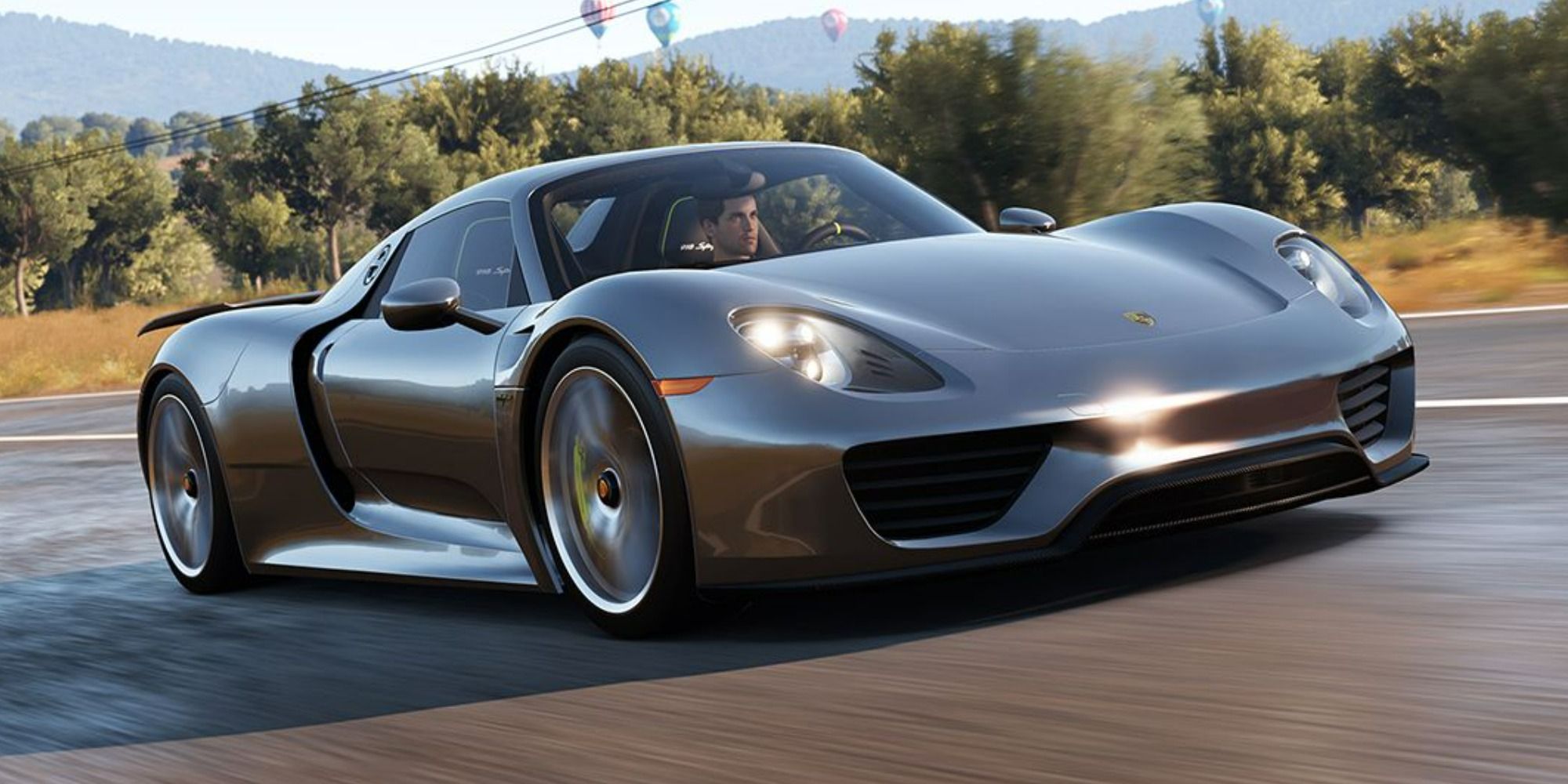 While it may not be the quickest electric car in the game, the acceleration the Porsche 918 Spyder is capable of is second to none. It can reach 60 mph in just 2.2 seconds and hits 100 in 4.9 seconds.
With great speed comes great handling, it's an all-wheel drive so you can accelerate quickly, go offroad, and hold your own in most races. It's also one of the fastest X Class cars in the Forza Horizon series.
2


Rimac Concept 2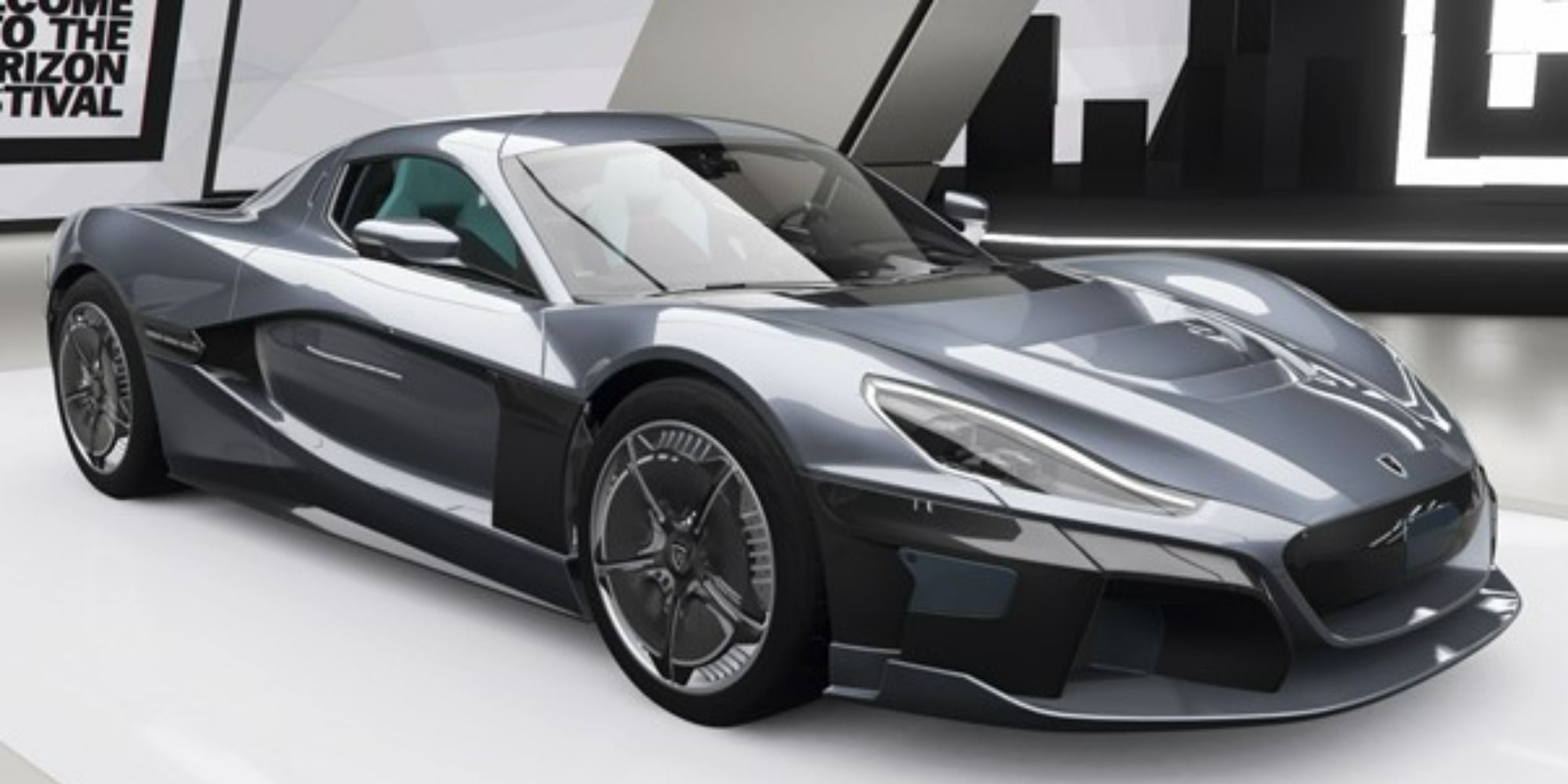 This all-electric hypercar is capable of a high speed of around 258mph and almost breathes power. It looks amazing, is incredibly powerful, and is one of the newest cars to be introduced to Forza Horizon 5.
Having only been introduced into the world in 2021, this car is capable of some outstanding driving. With an incredible launch, some interesting handling, and a pretty unrivaled speed this car is a joy and a frustration to drive. Just don't take it offroad.
1


McLaren P1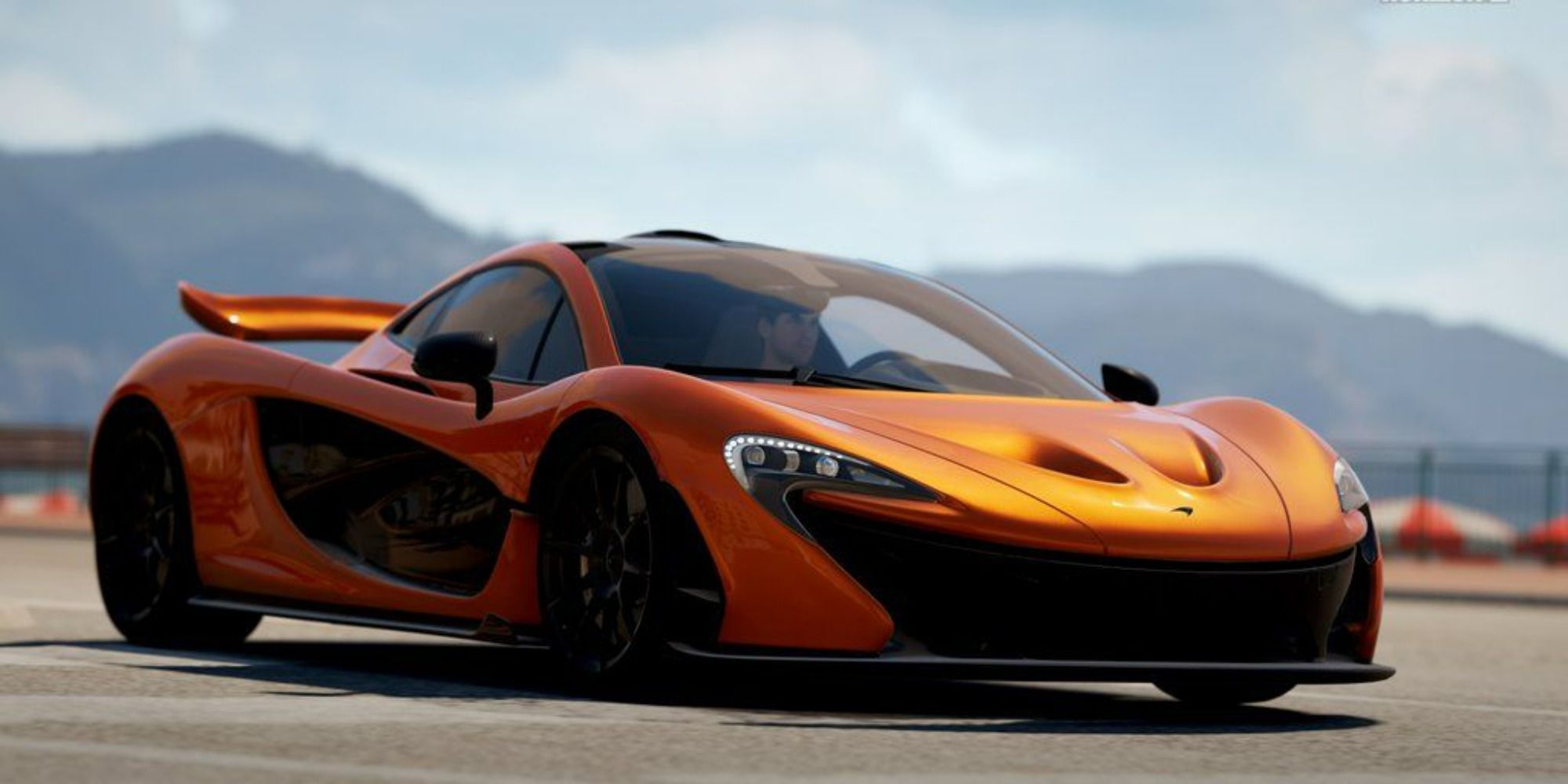 As one of the fastest cars in the Forza series, the McLaren P1 is excellent to drive. It can get from 0 to 60 in just 2.8 seconds and has a top speed of a whopping 250 mph. For an electric car, that is beyond anything a lot of players expect.
If speed wasn't enough, the McLaren P1 has an incredible launch and handling. The P1 very quickly picks up in speed from a standstill or corner exits thanks to tight gear ratios, although it is also prone to a fair amount of wheelspin with the traction control off.
Source: Read Full Article